Betting on Danny Garcia vs. Adrian Granados – Odds, Predictions, and Pick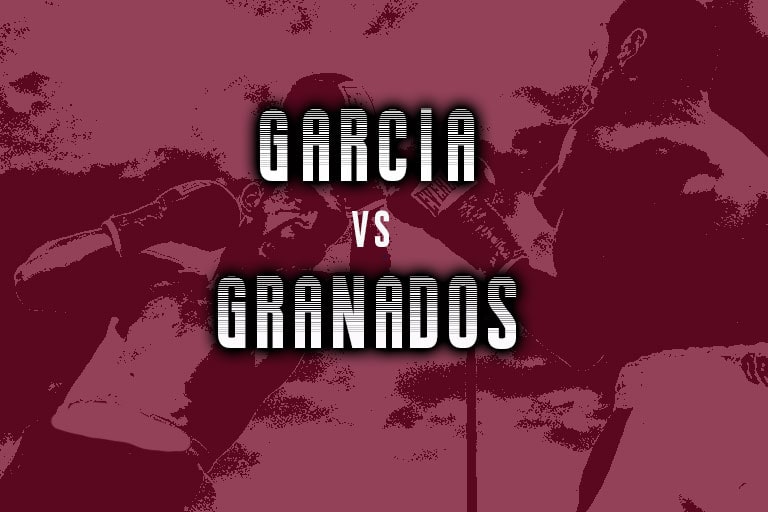 Philadelphia's Danny Garcia remained unbeaten as a professional boxer for almost ten years.
Then, in the space of two bouts, he lost twice.
Garcia (34-2, 20 KOs) will now be aiming to get back to his old winning habits when he takes on Adrian Granados (20-6-2, 14 KOs) on April 20 in Carson, California.
The pressure is certainly on "Swift" to beat Granados. If anything, he is expected to add a 35th career victory to his resume and to do it in style. If he can dominate against Granados, he will reaffirm his claims for a shot at any of the main titles at 147 pounds, including his old WBC strap.
While Garcia will head into this bout as a favorite on the leading boxing betting sites, he would be foolish to underestimate the threat of his next opponent.
Both men lost fights recently to Shawn Porter. Granados, however, made life just as difficult for "Showtime" prior to Garcia also losing out to the WBC welterweight champion in a unanimous decision.
Garcia's only other loss in pro boxing came to Keith "One Time" Thurman in March 2017. Just like his defeat to Porter, this bout was close, but Garcia still lost.
If the 31-year-old fails to beat Granados in convincing fashion, questions will be asked. With a wealth of talent currently occupying the 147-pound division, Garcia could find himself being frozen out at the top of the division.
The pressure is on.
Latest Garcia vs. Granados Odds
Adrian Granados to Win
TBC
If you are thinking of betting on Garcia vs. Granados, you might have to wait a little closer to fight night for odds.
The bookmakers, evidently, aren't really too interested in this one just yet.
Why? Well, because, at least on paper, Garcia should win this fight well. Granados is not an elite-level fighter, and this bout is seen as more of a tune-up than anything else.
Surprising to learn? It shouldn't be.
In professional boxing, this is the status quo — any elite fighter that has suffered a hiccup or two will test themselves against weaker opposition before challenging competitors and champions considered to be on their level.
This is taking nothing away from Granados, who is a very tough competitor. As long as Granados is fit and healthy, he can push Garcia.
The Tale of the Tape
Let's take a look at how both fighters compare.
| Garcia | | Granados |
| --- | --- | --- |
| 34-2-0 | RECORD | 20-6-2 |
| 20 (56%) | KOs (KO %) | 14 (48%) |
| 5'8.5″ (1.74 m) | HEIGHT | 5'9″ (1.75 m) |
| 68.25″ (174 cm) | REACH | 74″ (188 cm) |
| Orthodox | STANCE | Orthodox |
| 31 | AGE | 29 |
From the stats above, you will find that both men enjoy a reasonable parity when it comes to age and physique.
Garcia is undoubtedly the more successful boxer.
Granados is primarily a 140-pounder, although this is the division where Garcia found most of his success as a fighter.
Garcia vs. Granados – Comparing Form
If you haven't already gathered that Garcia is the stronger fighter of the two, then you should register that thought right now.
Although Granados has never won a world title, he has fought some solid opposition.
An interesting fact regarding his career is that three of his losses have come by way of controversial split decisions. He is very tough and capable of giving anyone a solid test inside the ropes.
That said, Garcia is a step above and is more acclimated to 147 pounds than his opponent. Whether this will play into the Philadelphian's hands or not is unclear just yet.
What is clear and indisputable, however, is the form that both fighters carry into this bout.
Let's take a look at their last three most important fights to get a picture of how each man has fared.
Garcia's Last Three Big Fights
Garcia's last three bouts have arguably been among the most important trio of his career, especially when it comes to results.
The 31-year-old has a record of 1-2 in this time, with losses to Shawn Porter and Keith Thurman handing him the only two stains on his professional record.
So what went wrong?
Keith Thurman – Mar 4, 2017 – Loss
Let's start with Garcia's first ever loss, which came back in March 2017 against Thurman.
From the outset, this bout was one that fans were really looking forward to. The hype was there, too, especially at the presser when Garcia's father, Angel, hurled some very heated insults at Thurman.
The fight itself started off as the press conference had ended, with both men going for it. Thurman, a renowned knockout artist, surprised some with his smart forward movement and exit strategy to avoid Garcia's revered counter-hooks.
After the first five rounds, the pace settled, and the crowd was booing due to the lack of action. Towards the middle rounds, Garcia stepped up the pace, which led to Thurman stepping back and defending what he believed was a solid enough lead to win him the bout.
Following a little confusion, Thurman was declared the winner by way of split decision. Thurman's stats showed that he landed 147 of 570 punches thrown (26%) in the bout while Garcia landed 130 of 434 thrown (30%).
Garcia felt as though he had done enough to win but ultimately lost his WBC welterweight strap and the first fight of his career.
Brandon Rios – Feb 17, 2018 – Win
Following the disappointing loss to Thurman, Garcia made sure to leave nothing to the scorecards against Rios.
The fight was a WBC eliminator, meaning that Garcia would get a shot at the strap he lost to Thurman with a win. Garcia did just that, dominating the former lightweight champion throughout the fight before ending the contest with a destructive knockout in the ninth round.
Leading expertly with the jab and showing too much for Rios to handle, it was little surprise to see Garcia take the win. This was, however, his first one-punch knockout since his brutal KO of Rod Salka in 2014.
Although Rios got back to his feet following the shot — something that everyone had given him huge credit for doing — he was in no state to continue and had to be helped back to his corner by his team.
Shawn Porter – Sep 8, 2018 – Loss
Having overcome the disappointment of the Thurman loss with the KO over Rios, Garcia then set his sights on a grudge match with Shawn Porter for the vacant WBC strap.
A chance to win his title back — the one that had now been vacated by Thurman — was an opportunity that Garcia could not let slip through his fingers. However, in the fight itself, he just didn't do enough to make a case to the judges scoring the bout.
Although Porter did not come firing out of the traps, his pace picked up as the fight went on. His work on the inside, especially, was what made him stand out to those watching from ringside.
Garcia's output was not impressive, and he did throw less than 200 punches compared to his opponent, making Porter by far the more active boxer.
Porter's ability to make Garcia miss while finding his jab and also working well from the outside helped him convince the judges to award him the decision. Garcia's moments of success with his trusty counter-hooks, straight rights, and combinations were not convincing enough.
Following his second loss in three fights, it was truly a case of back to the drawing board for Danny Garcia.
Granados' Last Three Big Fights
As Granados is yet to enjoy a career at the elite level like Garcia has, his less than frequent involvement in high-level fights is understandable.
That said, he finds himself in the biggest fight of his career and with an opportunity to potentially challenge for a world title with a win.
But how did Adrian Granados get here?
Adrien Broner – Feb 18, 2017 – Loss
Perhaps the biggest fight of his career at the time, Granados faced off against the controversial Broner in Cincinnati.
The bout was itself controversial, given that the fight was scored a split decision with Broner (97-93 and 96-94) favored by two judges while Granados got the nod from one (97-93).
Broner failed to demonstrate anything particularly special and had to work very hard to take the win on the night. That said, it seemed like "The Problem," as Broner is ironically known, did just enough to warrant the win.
Granados, however, worked extremely hard himself and pushed Broner.
The fight was initially scheduled for a catchweight of 142 pounds, although Broner and his team later insisted on the fight going down at 147. If the fight had been fought at the initial weight, there is a chance that Granados could have nicked it.
Shawn Porter – Nov 4, 2017 – Loss
Following a close fight against Broner, Granados would square off later that year against Shawn Porter for the vacant WBC Silver welterweight title.
Granados pushed Porter hard to the judges' scorecards, although he would lose by unanimous decision, winning just two rounds of the 12.
Porter's ability to work on the inside and from the outside proved too much for Granados, who had kept the pressure up enough to tire Porter in the later rounds. With his opponent fading towards the end, Granados pushed Porter into avoiding exchanges by clinching up and grabbing.
Ultimately, the stats did not lie. Porter landed 209 of 583 punches thrown (36%), making him the most successful fighter on the night.
Granados landed 166 of 680 thrown (24%), which, although highlighting a better output, demonstrated how difficult it is to land on Shawn Porter.
Granados vs. Fortuna – Jun 16, 2018 – No Contest
What a weird way for a fight to end.
Both Granados and Fortuna had been exchanging big blows in this contest, only for Fortuna to be deducted two points for holding.
Now, Granados is no stranger to controversy, but what happened in the fourth really took the cake.
While both men were doing their thing, Fortuna fell out of the ring and seemingly hit his head on the camera box structure outside the ring. Minutes later, he was strapped to a stretcher and taken to the hospital.
Two things of note were pointed out.
The "push" that Granados was accused of that led to the fighter falling out of the ring was deemed an accident
Replays showed Fortuna's head missing the camera box, so the situation is still a little strange when it comes to working out how he had injured himself
The fight ended in a No Contest, and Granados was not a happy man.
Against Garcia, Granados will be hoping for less controversy for sure.
Garcia vs. Granados – The Prediction
Garcia really needs a win in this fight.
In some ways, there is such a huge expectation on him to win that, if he does pick up even a stoppage victory, he will earn little in terms of praise.
The reason?
Well, Granados is not a Shawn Porter, Keith Thurman, Terence Crawford, or even an aged Manny Pacquiao. He is a tough and ready competitor that has gone the distance with Porter and Broner but hasn't really shown the type of x-factor to fight his way into contention for a title.
At least, not yet.
If there is one thing that Danny Garcia has frequently done well over the course of his career, it is beating opposition that isn't really on his level. Garcia is a flashy fighter at times and appears to revel in being able to exhibit his power punches when he is given the space to do so.
I doubt that Garcia will be entertaining any thought about losing this fight and will be highly confident come April 20. He will be prepared, professional, and will be doing everything in his power to prove a point.
If Garcia loses, he will slip out of contention for a title shot and suffer a damaging blow to his future ambitions at 147 pounds.
So, in essence, if he wins, no one will be that impressed. But if he loses, he will be lambasted by the boxing community.
How the Fight Should Go
With this in mind, I think Garcia will be pumped up and ready to go.
Rather than looking to outbox Granados, I think he will be aiming to figure him out in the first few rounds in order to register the best ways to land his counter-hooks. If Granados is going to take the fight to Garcia, he will need to prove to the Philadelphian that his power should be respected.
As we saw with Porter against Garcia, if you can take the fight to him on the inside, you have a good chance of disrupting his rhythm.
Porter is a much flashier fighter than Granados — as he proved against Granados himself — even if he was pushed towards the latter stages of that bout.
Granados' output will be high against Garcia, and he will also be operating like a demon in order to steal rounds and hope to win the fight on the judges' scorecards. The danger in this is that Garcia is an excellent power puncher, so the more active he is, the more Garcia will be licking his lips at the countering opportunities presented to him.
I see Granados finding some early success against Garcia, but his overzealousness may be his undoing.
Garcia will work his way past Granados' shots and drop him a couple of times before stopping him somewhere in the middle rounds.
Final Thoughts
So, there you have it.
Garcia should win this fight and rejoin the table of elite boxers at 147 pounds.
The former two-weight world champion will not have it his own way, however, as Granados is a tough competitor who has shown he can hang with high-level welterweights.
Expect to see a solid fight with both men out to prove that there is plenty more left in the tank.
As the old saying goes, "The cream always rises to the top." Danny Garcia will have his hands raised at the end of the fight.