Hide Bonus Offers
| | | | | |
| --- | --- | --- | --- | --- |
| #1 | Bovada Sports | 50% Up To $250 | Visit Site | Bovada Sports |
| #2 | BetUS | 125% Up To $2,500 | Visit Site | BetUS |
| #3 | MyBookie | 100% Up To $1,000 | Visit Site | MyBookie |
| #4 | Everygame | 100% Up To $500 | Visit Site | Everygame |
| #5 | BetOnline Sports | 60% Up To $1,000 | Visit Site | BetOnline Sports |
Betting on Canelo Alvarez's Next Opponent – Who Will Canelo Fight Next?

Who is Canelo fighting next? When will Canelo Alvarez's next fight be?
While there are no concrete answers to either question, I'm going to attempt to predict the next bout in the career of boxing's pound-for-pound king.
I have looked over five potential opponents for Canelo and provided analysis to support why they will, or will not, get the next shot. Some major names are being linked with the Mexican icon, but only one of them will get the gig.
Grab yourself a drink and take a seat as we explore who Canelo Alvarez will fight next in 2022.
What's Next for Canelo in 2022?
The top boxing betting apps are not currently providing many options where the odds for who Canelo Alvarez will fight next is concerned.
Boxing sportsbooks have provided markets for his potential opponents before pulling them and putting them back up again. That has been the case since the Mexican beat Caleb Plant in November.
Although many predictions for Canelo's next opponent are feasible, there is still an air of mystery surrounding who he will fight next. Having seen a range of odds for Alvarez's next dancing partner be taken down by sites, it's an even taller task.
With all things considered, the first of five potential opponents for Canelo Alvarez in 2022 that I would like to immediately dismiss off the bat is Jermall Charlo. There is no way that Alvarez fights Charlo next, despite what some folks believe.
Although the challenge of defeating a third unbeaten world champion in 12 months is one Canelo would certainly embrace, it just doesn't make any sense right now.
If you think about it, why would the undisputed super middleweight champion of the world choose to drop down to 160 pounds to capture a title that he has previously won?
Why Jermall Charlo Won't Be Canelo's Next Fight
Sure, the interest in the fight would mean major pay-per-view (PPV) sales but the logistics just don't work.
Charlo, the former light middleweight, and current middleweight champion would need to meet him at super middleweight. And I sincerely doubt he's ready to make the jump.
Even if "Hitman" was willing to move up, what's in it for Canelo? After all, the Mexican has been frank about wanting to retire from the sport at 37. So, collecting as many prizes as possible, with a few tune-ups in between major fights, leaves little space for a guy like Charlo.
Both Charlo twins have called out the pound-for-pound king since 2016. Nothing has happened, of course. In short, I doubt Jermall will be the one that signs on.
If you're asking when Canelo Alvarez is fighting next, then May 7 looks almost nailed on. The significance of that date is that it falls on the Cinco de Mayo weekend, which is the big date in the boxing calendar. There is no chance he will drop down to 160 by then.
Now we know when Canelo fights next in 2022, let's look at four more fighters he could take on.
Dmitry Bivol
Division: Light Heavyweight
Age: 31
Titles: WBA (Super)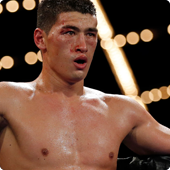 If the question fired my way involves who Canelo Alvarez is fighting next, there is no simple answer.
One name that is being heavily linked to the reigning king of 168-pounds is Russia's WBA (Super) light heavyweight titlist, Bivol. On the balance of things, he looks to be a good match for the Mexican and just might get the gig.
I have seen Bivol mentioned among the odds for Canelo's next fight. Again, these have since been removed from boxing sportsbooks but were -125 for the challenger and +210 for the reigning light heavyweight champ to win.
Stylistically, this matchup makes sense for Canelo. At 6'0″ and with a 72″ reach, the unbeaten, former amateur standout is not the biggest in his division.
Even more importantly, he does not have the type of ferocious stopping power that could cause the main man many problems.
Respected journalists have also provided scoops relating to who Canelo will fight next in 2022. Bivol has been named as the man who will get the gig on May 7.
Sources: Canelo Alvarez & Eddie Hearn are closing in on a two-fight deal for the star's return to DAZN.

Fight 1: Dmitry Bivol on May 7 at 175 pounds

Fight 2: Gennaidy Golovkin on Sept. 17 at 168 pounds

No agreement yet; Canelo & GGG both must win.https://t.co/6HIQwO6KHk

— Mike Coppinger (@MikeCoppinger) February 9, 2022
So, it's a done deal, right? That's it. No more discussion is required where the "Canelo Alvarez next fight 2022" question is concerned.
Well, no. Although the Mexican and his team have reportedly signed back with DAZN for a two-fight deal, Eddy Reynoso — Canelo's trainer, mentor, and PR man all wrapped in one — denied that deals have been made.
This means a trilogy fight with "GGG" could be on the cards…
Gennadiy Golovkin
Division: Middleweight
Age: 39
Titles: IBF and IBO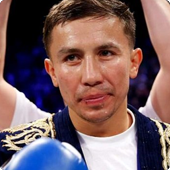 If you believe the same argument made against Canelo's next opponent in 2022 being Charlo is applicable here, you're wrong.
Yes, Golovkin is currently fighting at middleweight. Unlike Charlo, however, the move to super middleweight wouldn't be as taxing. Given that he is set to turn 40 in April, this would also likely be his last dance inside the ropes, and a lucrative one at that.
Canelo vs. Golovkin 3 would also be a much bigger fight than any of the others on this list. Although GGG is well past his sell-by date, there is history between the two rivals that are unresolved. Golovkin won that first fight and was essentially robbed. The second could have also gone the Kazakh's way, but Canelo picked up the win.
In all gravity, who Canelo fights next in 2022 is who he will fight on Cinco de Mayo weekend. I don't believe that there is anyone as keen to get in there with him as Golovkin. Time is of the essence for the middleweight champion, who will be confident in pulling off the upset.
Canelo vs. GGG 3? ?

Is this the next fight Canelo should take? ? pic.twitter.com/TgWdJTI84v

— DAZN Boxing (@DAZNBoxing) November 10, 2021
Just a few months ago, the guys at DAZN were floating the idea of why Canelo Alvarez's next fight in 2022 should be the trilogy with his main rival. It's the smart choice to make from a business perspective, especially from Golovkin's end.
Will Canelo see things the same way?
David Benavidez
Division: Super Middleweight
Age: 25
Titles: N/A
Could former WBC super-middleweight champion Benavidez be Canelo's next opponent in 2022?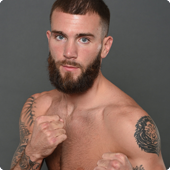 I can tell you that this is the fight I would love to see on Cinco de Mayo weekend. Benavidez, who has a Mexican father, would certainly give the flame-haired destroyer a tough test. Some believe that he is the only fighter that would pose a threat to Alvarez's quest for greatness.
In his favor, Benavidez also competes at light heavyweight. However, the lack of titles makes him a hard sell with all the above considered. The risk to reward ratio is far too great, or at least that's what the champ's team will likely arrive at when pondering this matchup.
Is it a fight many fans want to see? Yes. It's not Canelo Alvarez's next fight, however.
As much as that is disappointing, it's the truth. The boxing game is still a business, and few understand this better than Canelo and his team. For that reason, I'd make predictions for Canelo's next opponent to be Caleb Plant rather than Benavidez.
I'm serious, too. After all, Plant did much better than many of us thought he would, me included. Although he is unlikely to get a rematch with the Mexican, I would be more surprised to see Benavidez in there with him than Plant fighting him another two times this year.
Again, that is no joke. I truly believe that Benavidez will be avoided by Canelo. And the man has a very valid reason — what does he gain by beating the Arizona native?
Ilunga Makabu
Division: Cruiserweight
Age: 34
Titles: WBC
If you are looking for the odds for Canelo's next opponent in 2022, there is a chance that Makabu will jump out at you.
There is, of course, a reason why. At the time of writing, BetOnline and most of the other top boxing sportsbooks only have odds available for this one. That said, if you think that fight happens and want to bet on it, feel free to visit BetOnline now to get in on the action.
Makabu vs. Canelo must take place before August 31 for action. That means any potential matchup between the pair will not be eligible at these odds if it exceeds that date.
Now, before you go ahead and get your bets for Canelo's next fight down, I'd like to explain why the WBC cruiserweight champion might not get the gig. First, you might have noticed that the odds are geared toward a fight on May 14.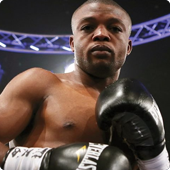 That's one week after Cinco de Mayo. Now, it might not seem that big of a deal, but if Canelo Alvarez's next fight in 2022 was not to fall the biggest weekend of boxing, especially for fans in Mexico and the Americas, that would be rather strange.
After all, he has fought on every Cinco de Mayo since 2015 except 2018 and 2020, when the pandemic led to lockdowns on sports events.
Second, Canelo's promoter, Eddie Hearn, is not hot on the idea of Canelo's next fight being at cruiserweight. In addition to his mandatory, Canelo will probably take some time to bulk up and adjust before moving up to 200 pounds.
Although it cannot be ruled out, it makes more sense for the Mexican to target Makabu after he fights at light heavyweight. But will he choose, instead, to stick at 168-pounds and defend his titles?
Prediction for Canelo's Next Fight in 2022
I'm going to cut to the chase here and hit you with my prediction for who Canelo Alvarez is fighting next in 2022.
I believe it will be Gennadiy Golovkin. No drum roll required. But thanks for offering. If you're pointing a gun at me and asking for a solid answer to when is Canelo Alvarez fighting next, I'd happily say Saturday, May 7.
So, we have the opponent and the date set. But I'm not expecting you to take my word on why Canelo's next fight will be the Golovkin trilogy without some rationale. Again, I'm not going to take up too much of your time with speculation. Instead, let's get real with the details.
First, Golovkin is an attractive opponent for Alvarez. At 40, he is no longer the dangerous wrecking ball he once was.
More than this, Canelo's obsession with crafting the most superior resume possible will likely lead him down this path. After all, there are questions over whether he deserved to win and draw in their first two fights.
Furthermore, it would make sense for Canelo to fight GGG at super middleweight before taking on Bivol. Golovkin's fight with Ryan Murata was postponed in December, with a new date for some time in April believed to be on the cards.
We're not far from April and yet no matchup has been finalized. That suggests that maybe Golovkin, who will turn 40 that month, might not want to run the risk of losing to Murata and thus watching his lucrative fight with Alvarez slip away.
In a nutshell, what's next for Canelo Alvarez in 2022 must make sense. And this bout does.
I'd keep an eye on our boxing betting blog for updates on Canelo's next fight, and any new odds that emerge. You can also find more wagering advice on all the big fights this year and beyond, which includes a key heavyweight clash between Tyson Fury and Dillian Whyte.