Betting on 2022 MLB Opening Day – 5 Best Games to Bet On

The MLB offseason hasn't gone as smoothly as we had hoped, but we can always remain optimistic. The original plan for the MLB Opening Day was set for March 31st, 2022, but that might not exactly happen.
The lockout between the MLB and the MLBPA has already delayed spring training due to their inability to come to an agreement on a new CBA. The possibilities of Opening Day being pushed back seem more likely by the day, but there haven't been any issues regarding the season as a whole just yet.
So, Opening Day may not be on the date we originally have set, but we will still have an Opening Day at some point. For now, let's look at the 2022 MLB Opening Day schedule and which games are going to be the most exciting to watch and to bet on.
This post was written prior to the MLB lockout ending. See the latest MLB betting picks we like below.
2022 MLB Betting Picks
Tampa Bay Rays vs. Boston Red Sox
One of the best games that we have on tap for MLB's Opening Day is an AL East showdown between the Tampa Bay Rays and the Boston Red Sox. These two teams were great last season and will be battling for the division crown this year as well.
The AL East was one of the most feared divisions in all of baseball last year. The division winner last year was the Tampa Bay Rays with an incredible 100-62 record. They finished 8 games ahead of both the Boston Red Sox and the New York Yankees (92-70 each).
The competitiveness didn't stop there as the Toronto Blue Jays started gaining some serious steam as well last year. They finished 91-71 and a game behind the Yankees and Red Sox.
All 4 of these teams are going to be in serious competition for the AL East crown this year, and you can look at the latest 2022 World Series odds to see where they stand.
This great division race kicks off right away between the Rays and Red Sox. Both of these teams are filled with star players and will make Opening Day that much more exciting.
The Red Sox held the lead in the AL East for a solid chunk of last year, but the Rays were able to finish there in the end. They still have Chris Sale, Xander Bogaerts, J.D. Martinez, Rafael Devers, Nathan Eovaldi, and more solid players for this season.
Breaking: Wander Franco and the Tampa Bay Rays are in agreement on a 12-year contract worth a maximum of $223 million, sources told @JeffPassan.

Franco is guaranteed around $185 million. The deal is done, pending small details. pic.twitter.com/GAYdZY6mW3

— SportsCenter (@SportsCenter) November 23, 2021
The Rays are going to be good for a while with their young stellar core. They have Wander Franco, Tyler Glasnow, Austin Meadows, Randy Arozarena, Shane McClanahan, and more leading the charge.
This should be a great game to bet on and watch, as these two teams try and get a jump on the AL East race this year.
Philadelphia Phillies vs. Houston Astros
These two teams may not be in the same division, but they are going to have a great Opening Day matchup. The Phillies didn't have the year they wanted last year, and a recent look at the 2022 MLB Division odds has them entering with the third best shot at a division crown.
They had a perfect opportunity to take the division crown when the Braves lost Ronald Acuna Jr., but they were unable to pull it off.
Instead, they had to watch their division foes in the Braves win the World Series. Who did they beat in the World Series you ask? These Houston Astros, who are set to play the Phillies on Opening Day.
These teams could bond over their hate for the Atlanta Braves, but that probably won't be the case when they play each other on Opening Day.
The Phillies will be looking to redeem themselves from their missed opportunity last year, while the Astros will be looking to get back in the World Series again, but this time win it.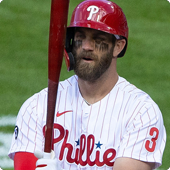 The Astros will likely be moving on from one of their cornerstone players in Carlos Correa this year, so they will have to learn to live without him starting in this game. They still have a great roster of players that is more than capable of helping them start 2022 off on the right foot.
Bryce Harper and the Phillies will be looking to prevent that from happening, as they have a big season ahead of them as well. The Phillies have themselves a lot of talent surrounding the 2021 NL MVP in Harper.
They should be an interesting team to watch this year. They look good on paper, but it hasn't translated to a dominant season just yet.
Both teams have a lot to prove this year and that makes for a great Opening Day game.
Washington Nationals vs. New York Mets
The Phillies aren't the only NL East team that you should be watching on Opening Day. In fact, we have a divisional game between the Washington Nationals and the New York Mets set for the first game of the year as well.
The biggest storyline is the Mets new starting pitcher they landed in free agency last year. Max Scherzer signed with the Mets this offseason after beginning last season on the Nationals. The Nationals traded away their top players in favor of a rebuild, and Scherzer was no exemption.
Scherzer was an expiring free agent and was traded in a package deal to the Dodgers in exchange for some top prospects. Scherzer may not get the Opening Day nod for the Mets, as some guy named Jacob deGrom will likely get the start.
That doesn't mean this game won't be fun to watch. It will be weird getting used to seeing Scherzer in his 3rd uniform in less than a year, but we can keep ourselves busy by watching the game.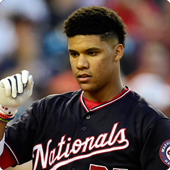 If deGrom gets the Opening Day for the 4th time in his career, it will be another very exciting outing. You should never complain when you get to see Jacob deGrom pitch and he could have a dominating outing against a young Nationals' team.
A major part of that young Nationals' team is superstar outfielder Juan Soto. It is incredible that Soto will be just 23 years old for this season, as he is one of the best and most exciting players in the MLB.
Soto has a home run against deGrom in his career, but just 3 total hits in 15 at bats (.200 average). Soto's plate appearances deGrom (or Scherzer) will be must-see TV on Opening Day.
San Francisco Giants vs. San Diego Padres
We go from the East Coast all the way to the West Coast for a great game between the San Francisco Giants and the San Diego Padres. These two NL West teams are in for big years yet again and they will be shooting for a World Series.
First things first they must make it through each other. The NL West is one of the strongest divisions in baseball between these two teams and the Los Angeles Dodgers. The Giants finished last season with the best record in baseball at 107-55, but weren't able to win the World Series.
The Padres' season was basically demoralized when their superstar went down with a big injury. They get a nice reset to begin the year with Fernando Tatis Jr. back in their lineup.
They also get one of their best pitchers back from a lengthy absence in Mike Clevinger this year as well.
2021 San Diego Padres
• 2nd-worst OPS in NL
• 2nd-worst in SLG
• Most errors in NL
• Bullpen: most IP in NL
• Fernando Tatis Jr. shoulder injury
• Dinelson Lamet has pitched 4 innings
• Chris Paddack, Mike Clevinger, Adrian Morejon all OUT

…

Tied-most wins in the NL ??‍♂️ pic.twitter.com/xA1dDh7g8n

— Danny Vietti (@DannyVietti) May 6, 2021
Manny Machado is another player who is going to be in for another big year for the Padres. Machado and Tatis are going to be making some electric plays all year long for the Padres and will be super fun to watch.
The Giants were very successful last year because of their starting pitching. They weren't able to re-sign their best pitcher in Kevin Gausman, as he headed to the Blue Jays. However, they were able to re-sign Anthony DeSclafani and Alex Wood and added Alex Cobb in free agency.
The Giants will be a very interesting team to watch this year after their incredible 2021 performance. They could be a lot worse than we expected given Buster Posey's retirement and Gausman in Toronto now.
Nonetheless, their game with the Padres should be a great way to kick off the season.
Los Angeles Angels vs. Oakland Athletics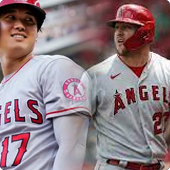 You can't talk about the MLB anymore with the new face of the league. Shohei Ohtani changed baseball forever last year with his amazing performances both in the batter's box and on the pitcher's mound.
Ohtani dominated the AL MVP race even with Vladimir Guerrero Jr. having an incredible season himself. Ohtani was a top tier hitter and was incredible pitching at the same time. No other player has done that at a high level since Babe Ruth.
Ohtani hit 46 home runs, which was 3rd most in the MLB and very likely would have led the league if he had the same number of at bats as Guerrero (639 vs. 698). He also stole 25 bases, had a .372 on-base percentage, and had 100+ RBI and runs.
He could have won MVP from his batting performance, but the pitching just takes him to a whole other world. Ohtani threw 130.1 innings to a 9-2 record with an ERA of 3.18.
He will likely be tabbed as the Opening Day starter and just add to his legend. Oh, and I didn't even mention Mike Trout yet.
Trout and Ohtani have a chance to be literally the best duo to ever play together. The Angels are going to be an exciting team to watch this season.
The A's are going through a bit of a roster change, but they can still be a solid team this year. They are led by two very good Matt's (Olson and Chapman), who should both be in for big seasons.
Oakland could be a respectable team this year, but the biggest thing to watch in this game is going to be Ohtani and Trout.
Best MLB Opening Day Games to Bet On in 2022
These are the 5 best games to watch on 2022 MLB Opening Day this year. Every single team will be playing on Opening Day, which means 15 amazing games for us to watch and bet on. The games I listed above will be the most exciting, but the other games have good reasons to watch them as well.
Opening Day is going to be a major sigh of relief after this offseason. Having baseball back is going to be amazing and we are set for another incredible year. We have to take it one step at a time right now, but the big day should be here before we know it.
Head over to the best MLB betting sites to place your bets for this year, and be sure to check out the burning questions for the 2022 MLB season below.
September
Casino of the Month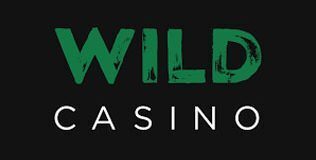 Welcome Bonus
250% up to $5,000