Advice and Analysis for Betting on the 2022 Indian Presidential Election

If you're looking to bet on the 2022 Indian presidential election, let's see how I can help.
This will be the 17th election of its kind in the Asian powerhouse, with incumbent president Ram Nath Kovind set to leave office on July 25. As per the Constitution of India, a new President of India will take his place. Voters will go to the polls between July 10 and 12 to decide who they want to run the country.
It's the biggest political event in the nation. That's why Indian presidential election odds will be majorly popular with patrons of India gambling sites.
Who will win the Indian election? That's the big question. There are certainly many viable candidates that could call Rashtrapati Bhavan their new home for the next five years. But it is up to the people to decide who should lead the South Asian republic.
2022 Indian Presidential Election Odds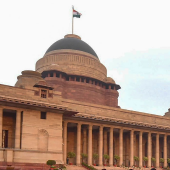 As things stand, there are no odds for the Indian presidential election in 2022 available.
It's frustrating not to see any prices just yet. But there are other options out there if you want to bet on politics currently taking place around the world.
There are odds available for multiple global affairs that might scratch an itch while you wait for Indian election odds to hit the board.
I will update this section with the 2022 Indian presidential election odds as soon as they are released. So, please bookmark this page and visit us at a later date to get your hands on those.
How Is the President of India Elected?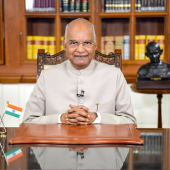 Indian politics works slightly differently from other democracies on the planet. But for the most part, the fundamentals are close to how other republics elect their heads of state.
As the country's first citizen, the President of India is tasked with overseeing its nation's affairs both domestically and globally. The president is a part of what is known as the Union Executive, where they join other vital members of parliament.
This includes the vice president, the Prime Minister, and the Attorney-General of India.
But how does one get elected to office? Well, to decide who will win the Indian presidential election, adherence to Article 54 of the Constitution of India is required.
Established in 1952, five years after India won independence from Britain, the Presidential and Vice-Presidential Election Act set this process out for future elections.
Basic Requirements for Becoming the President of India
If you aspire to be a future Indian president or are just curious about how one gets voted in, some prerequisites must first be satisfied. According to the constitution, these are as follows.
A candidate must be an Indian citizen.
They must have completed the age of 35 years.
A person must be qualified for election as a member of the House of the People.
Must not hold a government (central or state) office of profit. However, this does not apply to a Vice-President, a Governor, or a Union/ State Minister.
How Is the President Elected?
Proportional representation is the system used by India when electing its president.
This differs from the United States' first-past-the-post method, where a plurality of votes rather than a majority is required to gain office. Here's an example. Will Donald Trump run for president in 2024? If he decides to do so, he could potentially be elected without winning the majority vote.
This happened in 2016 when Hilary Clinton won the most votes from citizens, but Trump was elected with the most electoral votes.
India also has an Electoral College. This determines who wins the 2022 Indian presidential election after the proportional representation system has been satisfied. In other words, a single vote system with secret ballots is used with members of parliament and MLAs voting for their candidate.
How to Vote in the Indian Presidential Election
It's one vote per voter with MPs votes included. To sustain the State and Union balance, the total number of MP votes must equal the number of MLAs. Once the candidate has reached a set quota or exceeded that number, they will win the election.
Any individual voting in the 2022 Indian election will cast their ballot for their preferred candidate. But if their preferred candidate does not reach the winning quota, their vote will be automatically transferred to their second candidate of choice.
The first preferred candidate with the fewest votes will be eliminated with the votes cast in their favor distributed among the remaining candidates, as per the secondary preference system in place.
So, that essentially sums up how Indian politics works when it comes to electing a president. The proportional representation system relies on the single transferable voting method to allow independents and minority parties an opportunity to be represented.
More than this, proportional representation also opens up the possibility of a coalition. The forming of one government with multiple parties is something that we have seen in numerous countries worldwide.
For example, Ireland has a functioning coalition consisting of Fianna Fáil, Fine Gael, and the Green Party. But with Sinn Féin now much stronger, it looks nailed on that will change in 2024. Read about how you can bet on the next Irish general election below.
Candidates for the 2022 Indian Presidential Election
While no 2022 Indian presidential election candidates have been announced just yet, some notable names are linked with the hot seat.
As things stand, I would be surprised if anyone betting on the 2022 Indian election did not have one of the following probables or possibilities in mind. Here are the candidates from each party.
National Democratic Alliance (BJP)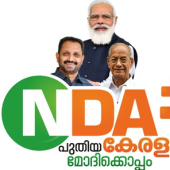 Nitish Kumar – Chief Minister of Bihar
Capt. Amarinder Singh – Former Chief Minister of Punjab
Anusuiya Uikey, Governor of Chhattisgarh
Arif Mohammad Khan – Governor of Kerala
Tamilisai Soundararajan – Governor of Telengana
Draupadi Murmu – Governor of Jharkhand
United Progressive Alliance (INC)
Karan Singh – Governor of Jammu and Kashmir
Sharad Pawar – Rajya Sabha MP from Maharashtra
Third Front
Mayawati – Chief Minister of Uttar Pradesh
K. Chandrashekar Rao – Chief Minister of Telangana
2022 Indian Presidential Elections Predictions
I will hold off on making my final predictions until the 2022 Indian presidential election odds hit the board.
But it would be very dull not to make some early predictions for the Indian presidential election before then. So, I will briefly touch on what looks likely as we edge closer to one of the biggest political affairs of the year.
Following a very satisfying campaign at the Indian assembly elections earlier this year, the BJP looks to be the favorite for the Indian presidential election. Where a candidate is concerned, of course. But the party providing the winning candidate is not a given, especially if you break things down and consider their numbers.
#PresidentialElection: Will #NitishKumar support BJP-led #NDA candidate?

JD(U)'s record of going against its coalition partners in the 2012 and 2017 presidential elections may worry BJP.https://t.co/B3W9RzjJxT

— The Times Of India (@timesofindia) May 25, 2022
First, the party is the strongest. But that is not the case against the aggregate percentage of its opponents. They won 48.9% in the electoral college, but the opposition had 51.1% combined. While it would be a shock for a BJP candidate to flop, it's not exactly out of the question.
Should the BJP manage to keep things solid behind the scenes and perhaps earn some outside support, they will win the race to Rashtrapati Bhavan. Only a severely composed joint effort from their political opponents will prevent that.
At a time when strength means consistency, I can't see that happening. But again, I'll expand on my thoughts when the odds for the Indian presidential election in 2022 are available to bet on.
Who Wins the Indian Presidential Election in 2022?
The 2022 Indian presidential election odds are coming soon. So, make sure to check back with me soon for updates and general betting advice.
I'm reluctant to make my betting picks for the Indian presidential election this far out. It makes absolutely no sense to commit money to bets that aren't even available yet.
As soon as the candidates are out there and we have a better grasp of the state of play, I'll make my decisions.
Until then, why not check out some more political betting opportunities? The best way to find the hottest political odds right now, especially if you are on the move, is by visiting our recommended political betting apps.