Betting on the 2022 Critics Choice Awards – Top Sites, Advice, and More

Hollywood is in full-blown takeover mode. Awards season is upon us, and if you haven't had the luxury of watching some of the year's best films and top acting performances, the time to act is now.
Not only would you get to partake in some elite storytelling and absorb the impact of some truly powerful individual performances, but you also might gain some insight on how to bet.
Most of your betting energy will undoubtedly be geared towards betting on the 2022 Golden Globes, and then the Oscars. However, lower-hanging fruit can help pave the way to some winning wagers.
You can make money at the smaller events like the Critics Choice Awards, too. The 27th installment drops this Sunday, January 9th, and BetUS happens to be pushing out some odds that bettors can take advantage of.
In an effort to help you profit off of another big night for Hollywood, I've put together this 2022 Critics Choice Awards betting guide. Let's dive in to get you ready to place some (winning) wagers this weekend.
Update: The 2022 Critics Choice Awards have been delayed and will air on March 13, 2022.
Best Sites for Betting on the 2022 Critics Choice Awards
Before you bet on the 2022 Critics Choice Awards, you need somewhere to do it. I mentioned BetUS, and they're currently the top site offering Critics Choice Awards betting opportunities.
With the countdown less than a week at this point, however, the other top entertainment betting sites (including the stellar options listed above), are sure to follow suit.
The trick, as always, is being sure to bet at websites you can trust. If you're a newbie, here are the staples to look for when choosing where to bet on the 2022 Critics Choice Awards.
Safe & Reputable
Competitive Pricing
Wager Versatility
Elite Bonuses & Promos
Payment Speed & Versatility
These are the big ones.
If you run into a site with atrocious reviews, limited payment options, and a betting lobby that isn't loaded with quality odds and wager options, you probably need to look for a new site.
The Critics Choice Awards betting sites listed above check all of these boxes, doing a lot of the hard work for you. From there, it'll likely come down to personal preference, what types of payment options you prefer, and exactly what you want to bet on.
Of course, this is just one list of safe, reputable sites.
You ultimately need to decide where to bet on the 2022 Critics Choice Awards, but hopefully I can at least nudge you in the right direction.
Picking the best sites for betting on the Critics Choice Awards is only the beginning. Let's push on in my 2022 Critics Choice Awards betting guide for key event details, odds, and some advice.
2022 Critics Choice Awards Key Details
What: 27th Critics Choice Awards
Where: Fairmount Century Plaza Hotel in California, US
When: Sunday, January 13, 2022 at 7 pm
Where to Watch: The CW and TBS
The Critics Choice Awards aren't as prestigious as the Oscars or Golden Globes. The Oscars have been around for nearly 100 years now, while the Golden Globes are pushing 80.
Ironically enough, the 27th Critics Choice Awards were originally set to compete with the Golden Globes. A delay in production was thanks to that, so an event that already was low in the pecking order for entertainment awards shows sinks even further.
Even further delays will have this year's awards show dropping in on Sunday, March 13, however.
The good news? You can still bet on it, and with the Golden Globes still not officially having a network to broadcast on, it actually may garner plenty of attention.
The 2022 Critics Choice Awards will also be hosted by Taye Diggs and Nicole Byer, adding some class and comedy to the festivities.
.@TayeDiggs is back! And he's cohosting with @nicolebyer! The 27th Annual #CriticsChoiceAwards airs Sunday, January 9 on The CW. @CriticsChoice pic.twitter.com/bHTgSONxYP

— The CW (@TheCW) December 10, 2021
None of this really matters if you plan on betting on the 27th Critics Choice Awards, but it's good to know.
If you are going to place some bets, you know when and where to watch as you cross your fingers that your bets win you some money.
27th Critics Choice Awards Odds
You know where to bet and when the 2022 Critics Choice Awards are going down, but who is actually favored to win, and how should you bet this weekend?
BetUS is presently the top site with the most props for this event, and the list of wagers you can attack feels endless.
I'll touch on the major categories in this 2022 Critics Choice Awards betting guide, but feel free to hit up the site for the rest.
Odds for Best Acting Ensemble
The Harder They Fall
+2500
All these films have amazing casts. Some of the direction, stories, and production is understandably better than the others, but this award is all about the best overall cast.
Due to that, I'm both surprised that West Side Story has the best odds, and also a tad shocked that a loaded film like Nightmare Alley isn't in the mix.
Belfast and The Power of the Dog would probably be in contention for the best overall movies in this list, but no film has a better cast than Don't Look Up.
One look at the trailer reveals a star-studded group that bettors can't ignore.
Leonardo DiCaprio, Meryl Streep, Jennifer Lawrence, and Jonah Hill offer an oddball mixture of raw emotion, earnestness, and flat-out hilarity.
Director Adam McKay also makes sure they all go together beautifully, and none of their efforts are wasted in a funny, and yet extremely sobering end-of-the-world extravaganza.
Best Director Odds
Jane Campion – The Power of the Dog
-350
Steven Spielberg – West Side Story
+400
Kenneth Branagh – Belfast
+600
Denis Villenueve – Dune
+1600
Paul Thomas Anderson – Licorice Pizza
+2000
Guillermo Del Toro – Nightmare Alley
+2500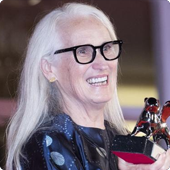 Jane Campion has been in the lead to win Best Director no matter where you look.
She's a heavy favorite to take home this same award at both the Golden Globes and Oscars, and it's hard to argue with the logic. She started out at a solid +275, but she's now a hefty -350 going into the 2022 Critics Choice Awards.
Campion undeniably delivered her best work of her career with tortured western The Power of the Dog, which pits the gruff Benedict Cumberbatch against the seemingly innocent Kodi Smit-McPhee.
It's a slow burn, but one that is not lacking intricate detail, pace, and precision. It demands you watch with a microscope, but Campion's elite direction makes the close inspection worth your time.
Spielberg has also gained serious steam for his adaptation of the classic West Side Story.
Critics are calling #WestSideStory "One of Steven Spielberg's best films"! See the film that is one of the most nominated of the year, including Best Picture, now playing only in theaters! https://t.co/AN7uRkUKNw pic.twitter.com/uERi5eQ4d3

— West Side Story (@WestSideMovie) December 29, 2021
Who knew Spielberg would knock this iconic tale out of the park? Then again, based on his illustrious history, we probably should have assumed as much.
Everyone else here has a say in this race, too.
Nightmare Alley is a web of mystery and terror with an all-star cast, Belfast is a touching tale of family and uncertain times, and Dune is a cinematic masterpiece.
You could get serious value in betting on who will win Best Director at the Critics Choice Awards, but all roads likely lead to Campion in the end.
Best Picture Odds
With Campion looking more and more like a lock to win Best Director, the oddsmakers naturally have her film in the lead to win Best Picture, too.
The Power of the Dog's pace and ambiguous ending isn't for everyone, but if you have the patience to see it through, it's extremely rewarding.
The trailer doesn't really do it justice, but it's still a beautiful teaser to a legit work of art.
In fact, it's deserved (instant) second watch is perhaps the best argument for its win at the Critics Choice Awards, and despite its lead, you're still getting it at plus money.
The lone issue? It's going up against a litany of truly deserving films this year.
Belfast has long been regarded as the top movie by many, West Side Story has gained traction, and there is at least a faint argument for every flick in this list.
No matter which direction you go, you're getting terrific odds.
Odds for Who Wins Best Actor
Will Smith – King Richard
EVEN
Benedict Cumberbatch – The Power of the Dog
+120
Andrew Garfield – Tick ,Tick…Boom
+700
Peter Dinklage – Cyrano
+1200
Denzel Washington – Macbeth
+1400
Will Smith is the frontrunner to take home Best Actor at all the major awards show this year.
His depiction of Serena and Venus Williams' father was borderline flawless, and he remains one of the most underrated actors of our time.
Nobody would be sad to see Smith win for a deserving role, and despite him being a logical pick, the pricing is still very favorable for bettors.
Of course, there is value to be had elsewhere. That, and the fact that Smith's odds don't provide a strong gap indicate the top entertainment betting sites aren't exactly sure how this category will go down.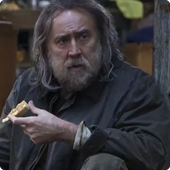 That leaves the door open to some serious value, especially when you note all of the amazing performances up for this award.
Of the lot, the one that stands out the most to me as a supreme betting value is Cage's effort in Pig.
Cage is not the guy most point to for an award like this – at least not since his once illustrious career took an admitted nosedive – but he's resurfaced with true depth and emotion in this one.
Sold like another John Wick revenge flick, Pig tugs at the heart strings and gives Cage the type of emotionally drenched vehicle he hasn't been afforded in years.
If you were wondering, he absolutely crushed it, and while he probably won't win, there is a real case for him getting the nod. He has no chance at the Oscars – the winner here is almost always the Oscar winner – but it'd be nice for a surprise win.
His +1600 odds make him worth a cursory glance, at the very least.
Best Actress Odds
Kristen Stewart – Spencer
-400
Olivia Colman – The Lost Daughter
+450
Jessica Chastain – The Eyes of Tammy Faye
+700
Lady Gaga – House of Gucc
+1400
Nicole Kidman – Being the Ricardos
+1600
Alana Haim – Licorice Pizza
+2000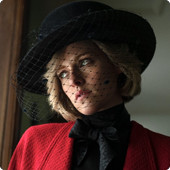 As noted with Cage, he's simply a long shot that is deserving, and could be fun for your wallet.
The winners at the Critics Choice Awards tend to be a bit transparent, and the heavy favorites for the Oscars are likely the ones you're going to want to target here.
That likely means you need to bet hard on Kristen Stewart, who still has favorable -400 odds considering how likely she is to win here.
Stewart is going to win. She'll win here, she'll win at the Golden Globes, and she's taking home a trophy at the Academy Awards, too.
The fact that these odds aren't a lot closer to -1000 is a little shocking, to be honest. That said, upsets do happen, and The Lost Daughter is heating up across the board.
Maggie Gyllenhaal won't have a crack at Best Director and this film can't win Best Picture, but perhaps Olivia Colman's jarring performance can give it a tiny win at the 2022 Critics Choice Awards.
Lady Gaga comes in at +1400 and is weirdly going insanely overlooked despite a spot-on performance of Patrizia Reggiani.
Critics Choice Awards Betting Strategy
Bet Early
Target Heavy Favorites
Hunt for Value
These awards can be an indicator of what comes next at the Oscars, as the Best Actor winner has been the same at these award shows in four of the last six years.
The consistency has not been there for Best Actress, of course, as these two events have disagreed on the winner three times since 2016. Best Picture has aligned just three times since 2014, too.
Best Director is one category with little risk, however, with the winner being the same at the Oscars and Critics Choice Awards in each of the last five years.
This tells us that the Critics Choice Awards can be predictable, but that they also don't always align with the Oscars.
The trick is really following the award show buzz and identifying the obvious winners. Right now, those figure to be Jane Campion and Kristen Stewart, and probably Will Smith.
I'd hammer the current prices for Campion and Stewart, but given Smith's pricing, I'd consider some alternative options that make sense.
It's too late to "bet early" but betting as soon as possible (before the weekend) makes sense.
You can also look at the other betting categories the best entertainment betting sites have to offer, which should reveal more favorites worth backing, as well as some compelling values.
Betting on the 27th Critics Choice Awards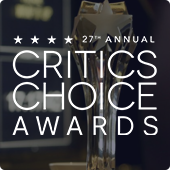 Movie fans aren't getting the movie awards show schedule they deserve in 2022. The Critics Choice Awards should get its own stage, and the same goes for the 2022 Golden Globes.
It remains to be seen how and when you can soak up the Golden Globes, but you can bet on both award shows. You for sure can watch the 27th Critics Choice Awards and see if your wagers pay off, however.
While the Golden Globes carry more weight, the Critics Choice Awards are still a big deal, and there is money to be made here.
My main takeaway is to bet on the heavy favorites, but shoot for value in categories where there either isn't a clear frontrunner, or where the pricing is advantageous.
There are plenty of ways to approach the 27th Critics Choice Awards, but this betting guide should give you some insight on where to bet, when to watch, and which nominees could be worth your time and money.
For a little more assistance in betting on this year's event – and all others – check out the entertainment betting strategy guide below.