Betting on the 2021-22 FA Cup – Can Leicester Defend the Title?

Leicester City stunned Chelsea to win the 2020-21 FA Cup final at Wembley, five years after causing an even bigger upset to clinch the 2015-16 Premier League title.
Believe it or not, that was Leicester's maiden FA Cup triumph, having lost four finals before last season.
The first round of the 2021-22 FA Cup gets underway on Saturday, November 6, following a mammoth qualifying campaign comprising 600+ clubs from multiple tiers of the English soccer system.
In total, 124 teams will eventually compete for the famous trophy. And due to the size of the competition, there is plenty of value to be found in the bookies' 2021-22 FA Cup odds.
For those interested in betting on the FA Cup this season, this guide can help you win money.
Below, I look at the early odds for the 2021-22 FA Cup winner, examine the top contenders and potential outsiders, and also share my FA Cup predictions with you.
Odds for the FA Cup Winner (2021-22)
Manchester City (4.50)
Chelsea (5.00)
Manchester United (8.00)
Liverpool (8.00)
Tottenham Hotspur (15.00)
Leicester City (15.00)
Arsenal (17.00)
Leeds United (26.00)
West Ham United (26.00)
Everton (26.00)
Aston Villa (34.00)
Brighton & Hove Albion (41.00)
Wolverhampton Wanderers (51.00)
Newcastle United (61.00)
Southampton (67.00)
Brentford (81.00)
Crystal Palace (81.00)
Burnley (101.00)
Watford (101.00)
Norwich City (101.00)
Fulham (151.00)
Stoke City (151.00)
Nottingham Forest (151.00)
Bournemouth (151.00)
Blackburn Rovers (151.00)
If you already know a thing or two about English soccer, you probably won't be surprised to see Manchester City (4.50) atop the bookies' 2021-22 FA Cup odds list.
Not only did Pep Guardiola's men lift the trophy back in 2019, but they have also claimed three of the previous four EPL titles – emphasizing their dominance.
Despite Man City's status, the FA Cup oddsmakers view Chelsea (5.00) as a genuine frontrunner this season. The Blues have appeared in four of the last five finals, winning one and losing three.
While Man City and Chelsea are the obvious favorites, Manchester United (8.00) and Liverpool (8.00) are seen as their closest adversaries.
Tottenham Hotspur (15.00), Leicester City (15.00), and Arsenal (17.00) are also in the mix, followed by the remaining 13 EPL sides. They range from Leeds United (26.00) to Norwich City (101.00).
I have also included the five lowest-priced Championship teams for you to have a look at. If you want to check out the full list of teams, head over to the best soccer betting sites and scour the prices.
Looking Back on the Recent FA Cup Champions
Before we get to my team analysis and FA Cup predictions, let's remind ourselves of the recent champions and also have a look at the beaten finalists.
RECENT FA CUP CHAMPIONS
Season
Winner
Runner-Up
2020-21
Leicester City
Chelsea
2019-20
Arsenal
Chelsea
2019-18
Manchester City
Watford
2017-18
Chelsea
Manchester United
2016-17
Arsenal
Chelsea
2015-16
Manchester United
Crystal Palace
2014-15
Arsenal
Aston Villa
2013-14
Arsenal
Hull City
As the table above details, Arsenal has won four of the past eight finals. In fact, the Gunners have clinched a record 14 FA Cups over the years – two more than Man Utd.
Although the Gunners are going through a transitional period at the moment, you shouldn't forget about their pedigree in the competition when it comes to betting on the FA Cup in 2021-22.
Chelsea has undoubtedly been the unluckiest FA Cup finalist in recent times. The Blues have lost each of the last two showpieces – and three of the previous five.
Leicester became the 44th different club since 1872 to claim the illustrious piece of silverware last term. Can the Foxes defend their crown this season?
It's time to take a closer look at the contenders.
What Makes Man City and Chelsea Clear Favorites?
With Man City priced at 4.50 and Chelsea at 5.00, there are two obvious frontrunners to win the 2021-22, FA Cup – at least in the eyes of the bookies.
I analyze both sides below.
Man City's Squad Depth is Unparalleled
The Cityzens' unrivalled strength in depth has enabled them to compete on all fronts over the past decade.
Although they have only managed to claim one FA Cup triumph in that time, they have won five of the previous ten EPL titles and six of the last eight EFL Cups.
Considering that Guardiola's men have clinched each of the previous four Carabao Cups, it is surely only a matter of time before another FA Cup title comes their way.
MANCHESTER CITY'S DOMESTIC TITLES (LAST 10 SEASONS)
Season
Premier League
FA Cup
EFL Cup
2020-21
X
X
2019-20
X
2018-19
X
X
X
2017-18
X
X
2016-17
2015-16
X
2014-15
2013-14
X
X
2012-13
2011-12
X
As improbable as it may seem, Man City got even stronger during the offseason. They signed Jack Grealish for a record £100 million in August, adding to the embarrassment of riches already at the club.
With world-class stars like Ederson, Ruben Dias, and Kevin De Bruyne (to name just a few) littering Guardiola's team, nobody would be surprised if City won the FA Cup this term.
Tuchel Has Transformed Chelsea
There is absolutely no denying that Thomas Tuchel has totally transformed the way that Chelsea operates.
Under former boss Frank Lampard, the Blues had all the talent but weren't able to unlock it. Now, under the guidance of Tuchel, they are fulfilling their true potential.
The German coach guided Chelsea to a famous UEFA Champions League triumph last season, dispatching Man City in the final. Although they lost the FA Cup final, they won't be too disappointed.
The Londoners also find themselves one point clear at the EPL summit after seven games. Not only are they the second-highest scorers in the league, but they also boast the joint-best defensive record.
It is also worth noting that 13 different players have already scored for Chelsea this term. Of course, the returning Romelu Lukaku has grabbed the headlines. But the team's productivity has improved in every department.
With a deep squad, Tuchel's men should be able to compete on all fronts in 2021-22.
Man Utd and Liverpool Have the Quality to Compete
The bookies appear to have created two separate duos at the top end of their 2021-22 FA Cup winner odds list. After the two favorites, Man Utd and Liverpool are both priced at 8.00.
Let's take a closer look at the Red Devils and the Reds.
Can Solskjaer Break His Final Curse?
Before reaching the 2020-21 UEFA Europa League final, Ole Gunnar Solskjaer had lost four consecutive semi-finals as Man Utd boss – including an FA Cup semi-final defeat to Chelsea in 2020.
Unfortunately for the Norwegian manager, he was unable to guide his team to glory back in May, as they suffered a dramatic 11-10 penalty shootout loss to Villarreal.
The Red Devils made three statement signings in the summer, with Cristiano Ronaldo making a sensational return to Old Trafford. They also brought in Jadon Sancho and Raphael Varane, forking out over £125m on new players.
Solskjaer has never managed to get Man Utd over the line in any competition. Yet, having assembled one of the strongest squads on the planet, silverware is now expected more than ever at Old Trafford.
Will Klopp Take the FA Cup Seriously?
Since Jurgen Klopp took over at Liverpool in 2015, the club has failed to make it past the fourth round in the FA Cup.
Is that because they aren't good enough? Of course, not! The Reds have won the EPL, UCL, FIFA Club World Cup, and UEFA Super Cup during Klopp's hugely successful tenure.
The truth of the matter is: Liverpool has had to make some sacrifices in order to win the more prestigious trophies in recent years – and the FA Cup has not been a top priority.
Liverpool's FA Cup Exits Under Klopp
2015-16: Fourth Round
2016-17: Fourth Round
2017-18: Fourth Round
2018-19: Third Round
2019-20: Fifth Round
2020-21: Fourth Round
As you can see, the Reds haven't reached the quarter-finals of the FA Cup under Klopp. The German coach has continuously rested many of his first-choice performers in the competition, opting to field line-ups of young and/or fringe players.
If Klopp took the FA Cup seriously, Liverpool could easily challenge for the trophy. But with the EPL and UCL remaining the top priorities, the Reds could fall by the wayside once again.
Can Anyone Else Win the 2021-22 FA Cup?
The good thing about the FA Cup – especially from a betting perspective – is that upsets and surprises happen every single season.
Lower-league clubs invariably produce "giant killings" over Premier League sides, and if you can predict the shock results, you will almost certainly make a nice profit!
Across the past 14 years, seven different teams have lifted the iconic trophy. Arsenal, Chelsea, Man City, and Man Utd were all expected to claim the Cup, but it's safe to say that Leicester, Portsmouth, and Wigan's triumphs were big surprises.
It is also worth noting that four separate clubs have won the FA Cup in the past four seasons, meaning we could easily see a different winner this time around.
Although Leicester's 2020-21 success was a shock, the Foxes have what it takes to go back-to-back. Brendan Rodgers' side is stacked with quality, making Leicester's price of 15.00 very attractive.
Tottenham and Arsenal are priced at 15.00 and 17.00, respectively. Although both North London clubs are in an uncertain place at the moment, they could mount a serious challenge for the Cup.
Despite the Gunners' woes since Arsene Wenger's departure, they have still managed to win four of the previous eight FA Cup titles.
EPL teams like Leeds (26.00), West Ham (26.00), Everton (26.00), and Aston Villa (34.00) could also compete for the silverware. In fact, even clubs such as Brighton (41.00) and Brentford (81.00) will fancy their chances.
If you're betting on the 2021-22 FA Cup winner, remember that this competition always dishes up surprises.
Betting on the FA Cup in 2021-22
Remember – the first round of the FA Cup gets underway Saturday, November 6. So, if you want to get the best value, make sure you lay down your wagers before then, as some teams' prices will drop after the first round.
Considering the FA Cup has produced four different champions over the past four years, it is difficult to predict exactly how the upcoming campaign will pan out.
That said, I think backing either Man City or Chelsea makes sense. You could even back both sides, given the generous odds.
While Man Utd and Liverpool have enough quality to go all the way, I can't see them outshining the two frontrunners. Solskjaer has yet to prove himself as a manager, while Klopp will likely deploy his customary FA Cup antics.
By contrast, Man City and Chelsea can both afford to rest players and still go far in the tournament. The two favorites boast outrageous strength in depth, giving them a big advantage over their rivals.
Looking for more FA Cup betting advice? Feel free to check out our guide to betting on the FA Cup.
AUGUST
Casino of the Month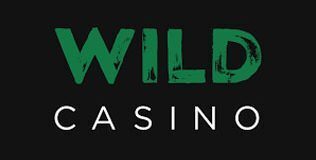 Welcome Bonus
250% up to $5,000
Read Review
Visit Site