Betting on the 2021-22 A-League Golden Boot – Who is the Favorite to Win?

The 2021-22 A-League season gets underway on Friday, November 19, following a five-month lay-off.
Melbourne City's Jamie Maclaren heads into the new campaign as the 2020-21 Golden Boot winner, having scored an outrageous 25 goals in 24 games last term.
In fact, Maclaren has won each of the last two Golden Boots – and three of the previous five! Can anyone stop the red-hot striker from clinching a fourth Golden Boot in six years?
With the new season fast approaching, the bookmakers have released their odds for the 2021-22 A-League Golden Boot. In this post, I will be analyzing the prices and examining all the main contenders.
Let's kick things off by checking out the A-League Golden Boot odds for 2021-22. I will then go over the bookies' favorites – and potential sleepers – before making some A-League Golden Boot predictions.
2021-22 A-League Golden Boot Odds
Jamie Maclaren (3.75)
Daniel Sturridge (7.00)
Bruno Fornaroli (7.00)
Adam Le Fondre (8.00)
Bobo (13.00)
Andrew Nabbout (15.00)
Tomer Hemed (15.00)
Tomi Juric (15.00)
Matt Simon (17.00)
Ulises Davila (17.00)
Gary Hooper (17.00)
Craig Goodwin (26.00)
Chris Ikonomidis (26.00)
George Blackwood (34.00)
Daniel De Silva (34.00)
Craig Noone (51.00)
Mathew Leckie (51.00)
Dimitri Petratos (51.00)
Are you really surprised that all the top-rated A-League betting sites view Jamie Maclaren (3.75) as the out-and-out favorite to win the 2021-22 Golden Boot? I'm not.
The Melbourne City star has been the best striker in Australian soccer for several years now – and he's got the stats to back it up!
As you can see, the bookies view Daniel Sturridge (7.00) and Bruno Fornaroli (7.00) as Maclaren's nearest challengers. While Sturridge is new to the A-League, Fornaroli already has a Golden Boot to his name.
Adam Le Fondre (8.00) is another realistic contender. After that, the A-League Golden Boot odds take a sizeable leap to Bobo (13.00) and the rest of the chasing pack.
It's time to take a closer look at the 2021-22 A-League Golden Boot betting favorites.
Jamie Maclaren is the Clear Golden Boot Favorite for a Reason
There is absolutely no denying that Maclaren was the worthy winner of the 2020-21 Golden Boot.
The 28-year-old netted a whopping 25 goals on his way clinching both the premiership and championship with Melbourne City last term – finishing 11 goals clear of Matt Derbyshire.
As the table below details, Maclaren has dominated the A-League's goalscoring charts over the past five seasons.
LAST 5 A-LEAGUE GOLDEN BOOT WINNERS
Season
Player
Goals
Games
Goals Per Game
2020-21
Jamie Maclaren
25
24
1.04
2019-20
Jamie Maclaren
22
23
0.96
2018-19
Roy Krishna
18
26
0.69
2017-18
Bobo
27
27
1.00
2016-17
Jamie Maclaren
19
26
0.73
The Victorian secured the first of his three Golden Boots with Brisbane Roar back in 2016-17, bagging 19 goals in 26 games that season. Although that was a special achievement, his previous two campaigns have been off the charts.
Maclaren scored 22 goals in 23 games during the 2019-20 season before breaking all kinds of record last season. If he gets anywhere near last term's ludicrous goals-per-game ratio of 1.04, he will surely seal a third straight Golden Boot.
Is Daniel Sturridge a Genuine A-League Golden Boot Contender?
There was a time when it looked as if Sturridge would go down as one of the greatest Premier League forwards of all time.
After coming through the Manchester City academy, the Englishman starred at Chelsea before enjoying a hugely successful six-year spell with Liverpool.
You only have to glance at his record for the three EPL giants to understand just how good he was.
Liverpool: 160 games – 68 goals, 26 assists
Chelsea: 96 games – 24 goals, 9 assists
Manchester City: 32 games – 6 goals, 4 assists
After falling out of favor at Anfield, Sturridge was loaned to West Bromwich Albion before making a bizarre move to Turkish side Trabzonspor. Following a 19-month period without a club, he signed for Perth.
There is no doubting the 32-year-old's ability, but does he still have what it takes to score goals on a consistent basis?
Sure, he has operated at the highest level in the past. But after spending almost two years on the sidelines, it could be difficult for him to readapt to the demands of top-flight soccer.
If you want to see how I think Sturridge will fare, check out my bold predictions for the 2021-22 A-League season.
Can Bruno Fornaroli Reclaim the A-League Golden Boot?
Fornaroli claimed the Golden Boot following an outstanding debut season in the A-League. The Uruguayan scored 23 goals in 27 games during the 2015-16 campaign, announcing himself to the league in style.
Since then, however, Fornaroli has failed to finish as the top scorer in any of the previous five seasons. But when you look at his A-League record, you would be foolish to write him off when it comes to betting on the A-League Golden Boot winner in 2021-22.
BRUNO FORNAROLI'S A-LEAGUE RECORD
Team
Games
Goals
Goals Per Game
Melbourne City
73
51
0.70
Perth Glory
61
27
0.44
Total
134
78
0.58
The 34-year-old averages better than a goal every other game in the A-League. Granted, his best scoring seasons came with Melbourne City. But he is still a prolific marksman for the Glory.
It will be interesting to see how Fornaroli operates alongside Sturridge. If the pair can strike up an understanding early on, Fornaroli will almost certainly find himself at the top end of the scoring charts.
Could Adam Le Fondre Clinch His First A-League Golden Boot?
Let's face it – Le Fondre is not the most famous English striker in the game. Still, the former EPL forward has managed to establish himself as one of the A-League's deadliest players.
Since joining Sydney FC in 2018, Le Fondre has netted 50 goals in 74 appearances – giving him a hugely impressive goals-per-game ratio of 0.66.
The 34-year-old scored 16 goals in 27 regular-season games in 2018-19 before notching 21 in 26 during the 2019-20 campaign. Although he missed a large portion of last season, he still scored four goals in seven outings.
I wouldn't be surprised if Le Fondre rediscovered his best form over the next few months. He has already proved that he is lethal at this level, so he is destined to score plenty of goals this term.
Potential A-League Golden Boot Sleepers to Consider
Having analyzed the favorites to finish as the A-League's top scorer in 2021-22, it's time to assess a handful of outsiders who could upset the Golden Boot odds.
The prices of the four players below range from 15.00 to 51.00, meaning there is a ton of value to be found.
Keep an Eye on Tomi Juric
Across his career, Juric has scored goals in Croatia, the Netherlands, Switzerland, and Bulgaria. Having returned to Australia last year, the Socceroo is now in the mix for the A-League Golden Boot.
The 30-year-old netted nine goals in 18 appearances for Adelaide United last term, underlining his ability. He then swapped South Australia for Macarthur during the offseason.
Juric will now be the Bulls' main source of goals. If he gets the right service, there is no reason why he can't challenge the Golden Boot favorites in 2021-22.
Matt Simon Isn't Finished
Simon managed to score just ten goals in 43 A-League outings across the 2018-19 and 2019-20 campaigns. Last season alone, the veteran striker bagged ten goals in 26 appearances.
Just when it looked as though his goalscoring days were behind him, the 35-year-old produced an outstanding campaign– suggesting that he still has a lot more to give.
With Alou Kuol gone, Simon is the Mariners' main man in attack once again. If he can pick up where he left off last term, he will upset plenty of goalkeepers in the coming months.
Don't Write Off Craig Goodwin
Following somewhat of uneventful spell in Saudi Arabia, Goodwin returned to Adelaide United for the second half of the previous campaign. As it turned out, he made a massive impact.
The winger scored four goals across his first five A-League appearances and finished the season with eight goals. Given that he only teamed up with the Reds halfway through the season, that is an impressive record.
At 26.00, Goodwin is undoubtedly a Golden Boot longshot. But he proved last season that he can find the back of the net at a rapid rate.
Mathew Leckie is Back
Granted, Leckie has never been a big goalscorer. But if he hits the ground running at Melbourne City, he could be very difficult to stop.
The ex-Adelaide United forward has spent the best part of the last decade in Germany, representing Borussia Monchengladbach and Hertha BSC. After moving from Hertha to City in the offseason, he is set to play a key role for the Patrick Kisnorbo's side.
He will, of course, be competing with Maclaren in City's forward line. If Maclaren picks up an injury, though, Leckie – who is priced at 51.00 to win the Golden Boot – will be the defending champion's chief goal source.
My 2021-22 A-League Golden Boot Prediction
Regardless of Sturridge's arrival to the A-League, it still feels like Maclaren is the best bet to win the 2021-22 Golden Boot.
At this stage, it is tough to predict exactly how Sturridge will fare when he returns to action. Nobody would be shocked if he hit the ground running, but it wouldn't be a massive surprise if he flopped, either.
If you're looking for an outsider back, choosing one – or more than one – of the four sleepers I covered is a good idea. Given the generous prices, you can back multiple outsiders and still make a healthy profit.
Having said all that, it is extremely difficult to look past Maclaren when it comes to betting on the A-League Golden Boot in 2021-22.
Not only has the Melbourne City talisman won each of the past two awards, but he has also improved year on year. Let's not forget that he averaged over a goal per game last season!
In my eyes, Maclaren's price of 3.75 is hugely generous. Although he is the bookies' clear favorite to scoop the prize, the odds for him to win are still very attractive – especially considering his exploits in recent years.
That concludes my 2021-22 A-League Golden Boot prediction. If you're looking for more A-League content, be sure to check out the posts below.
September
Casino of the Month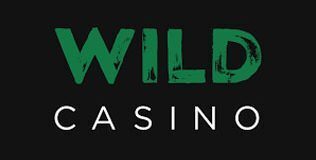 Welcome Bonus
250% up to $5,000