Updated 2022 MLB American League MVP Odds

The 2022 MLB season is mere days away from the All-Star break. That makes it an optimal time to update the 2022 AL MVP race. Shohei Ohtani opened as the favorite and remained there through May, but we have a new AL MVP favorite.
I'm not ready to hand the award to one player, as we have over 70 games remaining in the season. A lot could happen in August and September.
How do the AL MVP betting odds view the top contenders? Before we take a look at the updated American League MVP odds, let's see some of the best options below before you go placing your bets.
Where to Bet on the 2022 AL MVP
How We Rate

Safety & Security
You should be able to gamble online without fear. So we only recommend licensed sites that use the latest security and encryption techniques.

Bonuses
Maximize your bankroll with fantastic bonuses. Our recommended sites offer valuable bonuses with fair terms and conditions, including manageable wagering requirements.

Games & Betting
The best sites have the best wagering options. That's why you will find extensive games and betting opportunities on our recommended sites.

Banking
Getting your money to and from your account shouldn't be a hassle. We only recommend sites with a variety of convenient banking methods, including cryptocurrency and e-wallets.
Latest AL MVP Odds for 2022
Vladimir Guerrero Jr.
+3500
The top online baseball betting sites have this as a two-player race. Aaron Judge has been amazing, leading the New York Yankees to the best record in baseball. Shohei Ohtani has been equally good, but his Los Angeles Angels have been in free fall.
Yordan Alvarez having (+1200) odds is interesting, to say the least. Some people have him above Judge on their 2022 AL MVP list. Perhaps that's where you'll find value.
The American League MVP odds have eight players with a decent chance to win. Byron Buxton, Kyle Tucker, Anthony Rizzo, and others are a longshot. Can they make a surprise run at MVP?
Why Is Aaron Judge the AL MVP Favorite?
Aaron Judge has been the driving force behind the New York Yankees. New York is on pace for 114 wins, thanks to a dominant offense. Judge has been leading the Yankees offense throughout the 2022 season.
Judge's MVP campaign began in mid-April. He went on a 13-game stretch with eight home runs and 18 RBIs. Judge improved his batting average from .250 to .303. He kept it going with a powerful May, hitting 12 home runs and 25 RBIs.
We know the Yankees have some of the most passionate fans in baseball. They traveled to Fenway Park to cheer on the potential 2022 AL MVP. You could hear the MVP chants over the Boston Red Sox crowd.
The guy can flash the leather, too 👀

Aaron Judge makes a beautiful catch in center and proceeds to receive "MVP" chants from the visiting Yankees fans. pic.twitter.com/RvGY3SzumT

— FOX Sports: MLB (@MLBONFOX) July 10, 2022
Judge may be the AL MVP favorite, but his strong season has hit a rough patch. He's hitting .190 with three home runs and 12 RBIs in his last 15 games. How will that impact AL MVP betting?
Ultimately, I don't think it'll be a significant deterrent. People likely won't remember this stretch unless it becomes a major drought.
The updated 2022 World Series odds have the Yankees as a co-favorite. It always helps your MVP claim to play for the best team. There's no reason to believe the Yankees will slow down in the second half.
Judge ranks top-five in the AL in home runs, RBIs, SLG, OPS, and WAR. He leads the majors with 30 home runs. Judge has earned the right to enter the All-Star break as the MVP favorite.
Top Contenders for the 2022 MLB AL MVP Award
It doesn't take much to change the 2022 AL MVP race. Which players have the best chance to surpass Aaron Judge as the favorite? Check out the top AL MVP contenders.
Mike Trout (+1000)
My AL MVP contenders passed on Shohei Ohtani for Mike Trout. The Los Angeles Angels' rough patch will make it tough for either player to win, but Trout presents much more value.
Trout's 2022 season has been a roller coaster. His batting average peaked at .365 in late April and was .328 in late May. However, he went 4-42 with a home run and RBI in an 11-game stretch.
How can you give MVP to a player with four hits in 11 games? Thankfully, that stretch didn't last as Trout went off in June. From June 6 to 29, he hit .313 with 10 home runs and 19 RBIs.
Everyone knows the biggest issue with Trout's MVP case.
Trout and Ohtani are great players…they help their team be 10 games under .500 instead of 20…is this more MVP caliber than Judge whose team is 30+ games over…I say no but probably many disagree….

— Craig (@craigb212) July 10, 2022
Los Angeles has only made the playoffs once in the Trout era. They were in a great position following a 27-17 start. Unfortunately, they've been in free fall since late May. The Angels' 11-32 record since May 25 is the worst in the majors.
We've seen Trout and Ohtani win MVP for non-playoff teams. However, none of those teams won fewer than 70 games. Right now, the Angels are on pace to win 71 games. How will Trout have a case against the New York Yankees winning 110+ games?
Los Angeles may be in trouble, but you can never count out Trout. His 24 home runs and 3.8 WAR rank top-five in the AL. He'll need the Angels to turn things around, but the MLB MVP odds can't write him off yet.
Yordan Alvarez (+1200)
I honestly can't believe Yordan Alvarez has (+1200) AL MVP odds. I don't want to spoil my AL MVP pick, but I wouldn't have him fourth on the board. Alvarez has done a great job leading the Houston Astros offense.
Alvarez had a solid start to the 2022 season, hitting .276 with six home runs and 12 RBIs in April. He led the Astros on an 11-game winning streak in the first half of May. Even within that streak, he went four games without a hit.
He had an 0-4 game against the Seattle Mariners on May 28. That brought his batting average to .257. Check out his numbers since then.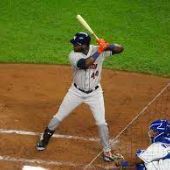 .377 Batting Average
.469 OBP
.795 SLG
14 Home Runs
35 RBIs
30 Runs
Alvarez leads the majors in that stretch in every category, except for SLG and runs. He ranks second in SLG and sixth in runs.
The 2022 AL MVP race is all about what you've done for me lately. Alvarez has been the hottest player in baseball over the last month. Unlike Mike Trout, his Astros can match the New York Yankees.
Unfortunately, Alvarez recently went to the IL with a hand injury. That's a tough blow for his MVP case, but he won't miss as many games with the All-Star break pausing the action.
His overall numbers feature a .306 batting average, 26 home runs, and 60 RBIs. Hopefully, he doesn't miss much time because he has a strong chance to win the 2022 AL MVP.
2022 AL MVP Sleepers to Target Now
It doesn't take much to change the AL MVP betting market. Yordan Alvarez went from (+3300) to (+1200) in a month. Which players can jump into the AL MVP race with a big second half?
Rafael Devers (+1400)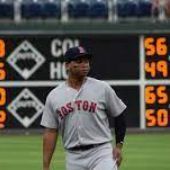 The Boston Red Sox 2022 season is the opposite of the Los Angeles Angels. It wasn't looking good following a 10-19 start. Since May 10, they have had the fourth-best record at 37-20.
Boston has moved into playoff contention behind a dangerous offense. Who's the driving force behind their offense? None other than Rafael Devers.
Devers had a respectable start to the season, as his batting average didn't drop below .250. However, we didn't see the power numbers, with three home runs and nine RBIs in April.
It's no coincidence that his argument for the 2022 AL MVP coincided with the Red Sox win streak. Check out his numbers in May.
.381 Batting Average
8 Home Runs
17 RBIs
His impressive stretch began at the end of April. From April 25 to June 9, his batting average went from .264 to .342. Devers hit .365 in that 41-game stretch. That's an MVP-caliber stretch for any player.
Devers' power numbers aren't on the same level as Aaron Judge or Yordan Alvarez, but his other numbers align with both players.
He ranks top-five in the AL in runs, hits, doubles, batting average, OPS, and WAR. His power numbers aren't terrible, as he has 19 home runs and 51 RBIs. A power surge could make him your 2022 AL MVP pick.
Boston needs to keep playing at a high level for Devers to remain in the race. Feel free to check out our baseball betting strategy guide to learn about baseball betting.
Vladimir Guerrero Jr. (+3500)
Vladimir Guerrero Jr. entered the season as a top AL MVP contender. He would've won AL MVP last season if not for a historic year by Shohei Ohtani. Guerrero isn't having a bad season, but he's not producing the same numbers.
It's interesting to look at the month of May because Guerrero had a 15-game hit streak. His batting average only rose .07 points because that stretch included one multi-hit game. Overall, he hit .217 with three home runs and eight RBIs.
Guerrero has played 86 games in 2022. He's hitting .266 with 19 home runs and 54 RBIs. Take a look at his numbers through 86 games in 2021.
.337 Batting Average
28 Home Runs
73 RBIs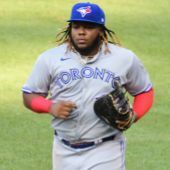 Again, we're not talking about a terrible season, but Guerrero is nowhere near his 2021 pace. The American League MVP odds have him as a sleeper. I view that as a chance to find value.
Everyone knows Guerrero's peak is among the best in the league. He'll be an MVP contender if that happens. He could benefit from a big second half from the Toronto Blue Jays.
Last season, the Blue Jays were 45-42 at the All-Star break. They went 46-29 in the second half, winning 90 games for the first time since 2015. Toronto approaches the All-Star break with a 45-42 mark.
The AL MVP odds don't have Guerrero as a top contender, but his upside makes him an intriguing pick. There's enough value to justify the selection.
Julio Rodriguez (+50000)
Somehow, Julio Rodriguez has the worst AL MVP betting odds among players on the board. For reference, he's below Anthony Rendon, Javier Baez, and Joey Gallo. Can he pull off the AL MVP at (+50000)?
The 21-year-old had a poor start to his rookie season. Rodriguez hit .205 with no home runs and six RBIs. It's reasonable to expect a rookie to struggle to start his MLB career.
Since May 1, Rodriguez has been a different player. He's hitting .294 with 15 home runs, 38 RBIs, 41 runs, and 18 stolen bases. Rodriguez has an impressive mix of power and speed. He's the only player with 15+ home runs and steals.
Since the start of May, #Mariners outfielder Julio Rodríguez has produced at an MVP level.

As such, there shouldn't be a question of whether or not he deserves to be an All-Star as a 21-year old rookie. https://t.co/XDQ0YVgw2A

— Ty Dane Gonzalez (@danegnzlz) July 5, 2022
Undoubtedly, Rodriguez will win the 2022 AL Rookie of the Year award. Can he pull off Rookie of the Year and MVP? The MLB MVP odds may not be in his favor, but the value is too good to pass up.
The Seattle Mariners had high hopes for the 2022 season but had a poor start. Well, they've moved into a playoff spot after an eight-game win streak. What if they win 90+ games with Rodriguez playing at a high level?
It wasn't long ago that Seattle had their focus on my 2022 MLB draft betting guide. Now, they're aiming for a playoff spot. Rodriguez is the driving force behind their turnaround.
Can you imagine if a player with (+50000) odds won MVP?
We've seen crazy things happen with baseball betting.
MLB AL MVP Award Prediction for 2022
The 2022 MLB season has over two months remaining. That leaves plenty of time for the American League MVP odds to change.
Last month, I predicted Aaron Judge winning the 2022 AL MVP. My 2022 AL MVP pick won't change, as I'm taking Judge to win AL MVP.
It's as simple as Judge being the best player on the best team. Still, I wouldn't rule out Yordan Alvarez making a run.
There's plenty of time to wager on MVP, Rookie of the Year, and World Series. Check out the best MLB sportsbooks to place your bets.
September
Casino of the Month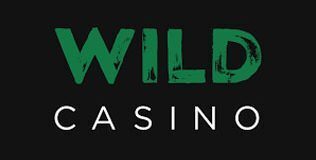 Welcome Bonus
250% up to $5,000