Betting Odds and Prediction for Who Will Win the American League Cy Young Award in 2020

The sports betting world is virtually non-existent these days, which has us all wondering two things: when will sports be back, and what can we wager on?
Eventually, all of the big leagues will hit the ground running again, so gearing up for the leagues that have yet to start their seasons makes good sense.
One way to do that is to speculate on which stars can win individual awards. I've begun the conversation by asking who will win the 2020 AL MVP, so natural momentum has me now taking a look at the top Cy Young contenders.
MyBookie is one of the best online sports betting sites when it comes to MLB props, and they have the best odds for this wager at the moment.
Let's take a look at the latest 2020 AL Cy Young odds and who the top favorites to win are.
2020 AL CY Young Odds
The 2020 Cy Young odds are already strange, seeing as Chris Sale is out for the year and is still an option to bet on. Needless to say, don't take that bet.
That's an anomaly, of course, as MyBookie otherwise has a great list to work with here. The odds are very good that your 2020 AL Cy Young winner comes from this list, and it's also likely it's one of the top favorites.
There are three AL CY Young favorites that stand head and shoulders above the rest. Let's go over them and why they could win the award this season.
Gerrit Cole (+240)
The newest addition to the New York Yankees, Cole had to undergo a makeover before toeing the rubber with the pinstripes.
His mere presence makes the Yanks the title favorites in the eyes of many, as he looks to distance himself from the mess in Houston.
Cole has yet to win a Cy Young despite playing in both the AL and NL, but it's tough to do so when you're on the same team as Justin Verlander.
Now the main man for New York, an elite season could finally get Cole that elusive hardware.
Justin Verlander (+500)
JV is currently rehabbing a groin injury, but with the MLB season delayed, he's on track to be healthy for the new year.
Verlander is 37 years old, but he remains in elite form and is coming off perhaps his best year to date. The Astros star whiffed a career-high 300 batters a year ago, and considering he won this award in 2019, he's an elite value.
Shane Bieber (+800)
The other main favorite bettors need to seriously consider is the surging Bieber. He's the top arm for the Tribe these days, now that both Trevor Bauer and Corey Kluber were pushed out of town.
He's as talented as any pitcher in baseball, too, while the 24-year-old struck out 259 batters a year ago. If he can lower his ERA and play a helping hand in Cleveland's rise back up the standings, he's a real threat.
Blake Snell (+1400)
I'm passing over some other viable favorites like Mike Clevinger, Lucas Giolito, and Tyler Glasnow to get to Snell. That's largely because he's simply the best pitcher of that group.
We're approaching sleeper status when you factor in pricing, but Snell won this award two years ago when he posted a nasty 1.89 ERA, and he has the talent to do it again.
Injuries held him back last year, but if healthy, he could return insane value for bettors.
Summary
All roads are going to lead back to Gerrit Cole. You can throw many hats in the ring for this award, but the best, most dominant pitchers are usually the way to go.
Cole could have some issues pitching at Yankee Stadium, but his resume speaks for itself. He honestly should have won the award last year with Houston, seeing as he had more strikeouts and a lower ERA than Verlander.
There is excitement surrounding the Cole signing in New York, and if the Yanks are to take the next step, it'll require Cole living up to the hype. I think he can do that, and if he does, he'll be a pretty nice value despite being the most obvious threat.
Not sold on Cole? You can bet on Verlander or Bieber, take on another favorite, or keep an eye out for my AL Cy Young sleepers post.
Whichever route you take, just be sure to select the most trustworthy MLB sportsbooks before placing your wagers.
AUGUST
Casino of the Month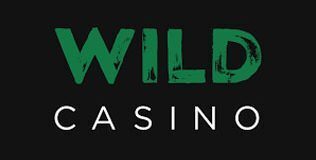 Welcome Bonus
250% up to $5,000
Read Review
Visit Site