Betting Odds and Contender Analysis for the 2021 NBA Summer League

The 2021 NBA Summer League is underway. The Summer League allows teams to evaluate young players, while also determining if veterans have a chance to make their roster.
Like the regular season, there are teams in the Summer League who stand above others.
To assess who will win this year, let's break down the 2021 NBA Summer League odds, and go over the top contenders.
2021 NBA Summer League Odds
Portland Trail Blazers
+380
Oklahoma City Thunder
+1400
Portland entered the 2021 NBA Summer League with the best odds at the top NBA betting sites.
There is a significant pricing gap between them and the next team, while the Raptors join them as the only two teams with odds better than +1000 to win the league this year.
Considering the volatile nature of something like the NBA Summer League, this opens the door to insane value for sports bettors.
Let's break down the favored Blazers and the other NBA Summer League contenders to see which teams stand out as good bets.
Why Are the Blazers the Favorite?
Most teams enter the Summer League with a roster full of rookies and second-year players. The Portland Trail Blazers took a little bit of a different approach.
Their 15-man roster still consists of young players, but a few names stand out.
Michael Beasley
Kenneth Faried
Emmanuel Mudiay
The first player I noticed was Michael Beasley.
The Miami Heat drafted Beasley second overall all the way back in the 2008 NBA Draft. He only lasted in Miami two seasons before they traded him to free up cap space. From there, Beasley bounced around the NBA.
He has played for seven different teams in his 11-year career.
Beasley signed with the Brooklyn Nets in July 2020, but they voided his contract after he tested positive for COVID-19. At age 32, he is looking to find a spot back in the NBA.
Kenneth Faried is another veteran I didn't expect to see on the roster. He spent seven seasons with the Denver Nuggets and a combined 37 games with the Nets and Houston Rockets. For his career, he has averaged 11.4 points and 8.1 rebounds.
Portland's final veteran is Emmanuel Mudiay. Mudiay played in the NBA from 2016-2020. He was initially one of the top prospects in the country but opted to play in China instead of college.
Those three players are far more experienced than anyone else on the Portland roster. In fact, they're more experienced than just about everyone competing in the Summer League.
Some of the Trail Blazers young stars to look out for include Nasir Little, Kaleb Wesson, Trendon Watford, and Antonio Blakeney. Little has spent the first two years of his career in Portland.
The mix of veterans and young players isn't something you typically see in NBA Summer League. However, it could be the winning formula for Portland.
2021 NBA Summer League Top Contenders
Portland has the best odds to win the 2021 NBA Summer League, but they're not exactly a lock.
If you want a bit more value – or simply don't like Portland to win – consider the other top contenders to win the league this summer.
Toronto Raptors
I've been very vocal about the Toronto Raptors having a poor offseason. Thanks to drafting Scottie Barnes over Jalen Suggs, they made my list of biggest winners and losers from the 2021 NBA Draft.
It wasn't for a good reason.
I also didn't like their free agent moves. Free agency doesn't matter when it comes to the Summer League, so we'll focus on their young talent.
Toronto has just one player on their roster that has played more than one season in the NBA. Yuta Watanabe spent the first two seasons of his career with the Memphis Grizzlies. He didn't do much with the team, averaging just 8.5 minutes per game.
Last season, his minutes per game increased to 14.5 with the Raptors. He averaged just 4.4 points, but he knocked down 40 percent of his three-pointers.
Here are the most noteworthy players playing for Toronto this summer.
Scottie Barnes
Malachi Flynn
Freddie Gillespie
I went into detail about Barnes in my NBA Draft Winners and Losers article. I'll briefly mention I didn't like the selection because of his poor shooting. I'll just remind everyone that Barnes shot 27.5 percent from three-point range in his lone season at Florida State.
Hopefully, he can work on that this summer.
Malachi Flynn is coming off a decent rookie season in Toronto. He averaged 7.5 points and 2.9 assists in 19.7 minutes per game. I'd like to see him improve his three-point shooting this summer.
Freddie Gillespie is basically in the same situation as Flynn. He played less games (20) than Flynn but he played 19.6 minutes per game. He averaged 5.6 points and 4.9 rebounds, while shooting 52.4 percent from the field.
All eyes will be on Barnes during Summer League play, but I expect Flynn and Gillespie to lead this Raptors team.
A championship could be a nice way to silence the critics.
Orlando Magic
The words Orlando Magic and Championship don't really go together in the regular season, but this is the NBA Summer League. They have a chance to win it all.
Their massive 20 player roster doesn't feature any veterans. However, there are three players that every Magic fan wants to see.
Orlando took advantage of the Toronto Raptors passing on Jalen Suggs and selected him with the fifth overall pick. Suggs was the driving force behind Gonzaga nearly going undefeated last season.
He averaged 14.4 points, 4.5 assists, and 5.3 rebounds. Of course, Suggs had an iconic moment when he banked in the game-winning three-pointer in Gonzaga's Final Four game against UCLA.
Suggs is definitely one of the top NBA Summer League players to watch.
Franz Wagner is the Magic's other top 10 pick that will play in the Summer League. Wagner played two seasons at Michigan, averaging 12.0 points, 6.1 rebounds, 2.0 assists, and 1.3 steals. His versatility and defensive skills should come in handy for Orlando.
Cole Anthony was the Magic's first-round pick last season. He impressed in his rookie season with these numbers.
12.9 points
4.1 assists
4.7 rebounds
It's silly to say someone who has played one season in the NBA is a veteran but that kind of applies in the NBA Summer League. His experience will be valuable and he should help Suggs considering they both play point guard.
Now that I think about it, there is one more player worth mentioning on the Magic's Summer League roster. R.J. Hampton spent 26 games with Orlando last season, averaging 11.2 points and 5.0 rebounds. He has a lot of potential and the Summer League should help in his development.
A motivated Suggs should lead a strong Orlando team in the Summer League. I'm sure he wants to show everyone he should've gone higher in the NBA Draft.
Boston Celtics
An ongoing global pandemic forced the cancelation of the 2020 Summer League. In 2019, the Boston Celtics had the best record and entered the knockout stage as the number one seed.
However, they lost in the first round to the Memphis Grizzlies. Can Boston win it all this time?
Seven of the 11 players on the Celtics roster are rookies. None of those guys really stand out, so let's focus on their "veterans."
Carsen Edwards and Romeo Langford each have a pair of NBA seasons under their belt. Edwards has only played 9.2 minutes per game in his career. He averaged 3.6 points on just 30.2 percent three-point shooting. The shooting is surprising considering he shot 36.8 percent in college.
Edwards was the star of the Celtics 2019 Summer League team, averaging a team-high 19.4 points.
Langford has had more of an opportunity with 13.1 minutes per game, but his numbers don't show much. He did score a career-high 17 points in Game 5 over the Celtics playoff series against the Brooklyn Nets though. We'll see if he can build off that performance.
Despite playing one fewer seasons, Payton Pritchard, and Aaron Nesmith both have better numbers than Edwards and Langford.
Prichard knocked down 41.1 percent of his three-point shots on his way to averaging 7.7 points. Nesmith only had 4.7 points per game, but he did shoot 37 percent from three-point range. I expect these two players to lead the Celtics through the Summer League.
In fact, Pritchard already showed up in Boston's first game.
? FINAL SCORE THREAD ?

Payton Pritchard and the @celtics pick up the first win of the MGM Resorts #NBASummer League ☘

Payton Pritchard: 23 PTS, 5 REB, 5 AST, 7 3PM
Carsen Edwards: 17 PTS, 8 REB, 6 AST
Romeo Langford: 12 PTS, 6 REB, 4 AST
Jalen Johnson: 20 PTS, 10 REB pic.twitter.com/1cUDpGpLsP

— NBA (@NBA) August 8, 2021
Outside of those four players, there aren't really any recognizable players on the roster.
Sam Hauser is the lone rookie that stands out because of his exceptional shooting at Marquette and Virginia. For his college career, he averaged 13.3 points on 43.9 three-point shooting.
Watch out for Boston's core four players. Their experience should help in their pursuit of a Summer League title.
Miami Heat
The Miami Heat absolutely killed it in free agency. They were one of my winners after signing Kyle Lowry and P.J. Tucker. In the Lowry sign-and-trade, they lost Precious Achiuwa. He likely would've been a big contributor to their Summer League team.
This year's team isn't as strong as the 2019 squad that featured Tyler Herro, Kendrick Nunn, and Duncan Robinson.
They still have some solid pieces, however.
KZ Okpala, Max Strus, and Gabe Vincent are the only players in this roster with two years of experience. Okpala's name frequently comes up in trade talks for guys like Bradley Beal, Ben Simmons, and even Lowry before they completed the deal without him.
Okpala had a successful college career at Stanford, but he has bounced back and forth between the NBA and G-League. Last season with Miami, he averaged 2.5 points and 1.8 rebounds. He also just played for Nigeria in the Olympics, averaging 3.7 points and 3.3 rebounds.
Strus has the best numbers of the three players. He averaged 6.1 points last season with the Heat. He also shot 33.8 percent from three-point range. Strus flashed his potential in a game last season against the Houston Rockets.
Here are his numbers.
21 points
5-8 three-point shooting
25 minutes
Vincent improved both his points per game (2.4 to 4.8) and rebounds per game (0.6 to 1.1) from the 2019-2020 to 2020-2021 season. He also won Most Improved Player in the G-League for 2020 after averaging 20.9 points.
In the Olympics, Vincent joined Okpala on the Nigeria team. In an exhibition game, Vincent scored 21 points in a shocking victory over Team USA.
I know the numbers may not look great but all three of these players have shown potential to put up big numbers. A little easier competition should bode well for them.
Other 2021 NBA Summer League Contenders
Houston Rockets
Oklahoma City Thunder
Memphis Grizzlies
The next three best teams in terms of odds are the Houston Rockets, Oklahoma City Thunder, and Memphis Grizzlies.
Obviously, the player everyone wants to see for the Rockets is Jalen Green, who enters 2021 with some of the best 2022 NBA Rookie of the Year odds.
However, they have three other first-round picks in Alperen Sengun, Usman Garuba, and Josh Christopher. This squad is young but you know they're eager to show their skills.
Oklahoma City is going through a rebuild, so you know they look forward to the Summer League. Sixth overall pick Josh Giddey headlines a roster that features rookies Tre Mann, Jeremiah Robinson-Earl, and Aaron Wiggins. Jalen Lecque is also an intriguing prospect.
Finally, we have the defending Summer League champions. The Grizzlies are looking to go back-to-back behind Desmond Bane, Xavier Tilman, and Ziaire Williams.
None of these teams are the 2021 NBA Summer League favorites, but they're all worth a look if you're placing bets in August.
It's nice to win the 2021 NBA Summer League, but every player wants to win an NBA Championship. Check out our early look at the 2022 NBA Finals in the posts below.
September
Casino of the Month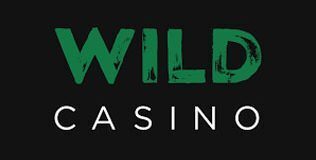 Welcome Bonus
250% up to $5,000