Hide Bonus Offers
| | | | | |
| --- | --- | --- | --- | --- |
| #1 | Bovada Sports | 50% Up To $250 | Visit Site | Bovada Sports |
| #2 | BetUS | 125% Up To $2,500 | Visit Site | BetUS |
| #3 | MyBookie | 100% Up To $1,000 | Visit Site | MyBookie |
| #4 | Everygame | 100% Up To $500 | Visit Site | Everygame |
| #5 | BetOnline Sports | 60% Up To $1,000 | Visit Site | BetOnline Sports |
Betting on the NL Central Division in 2021 – Team Analysis, Predictions, and Odds

Let's get you caught up before you start betting on the NL Central Division. Set up to be one of the most intriguing divisions in baseball, the Cardinals and the Reds have a lot going right.
Aside from each having a championship-caliber roster in place, St. Louis and Cincy each have one of my MLB breakout candidates in 2021.
The Brewers quietly have a couple of budding aces, and it's hard to imagine that Christian Yelich won't bounce back. And let's not count out the Cubs one year after Chicago ran away with the division crown.
Unfortunately for fans rooting for the Pirates, there's not a whole lot to grasp onto. The NL Central odds reflect that sentiment.
NL Central Odds in 2021
St. Louis is the clear-cut favorite; Pittsburgh doesn't stand a chance. As for the Cards main challenger, that's a toss-up between a trio of teams.
The Reds opened as the team second in line, but the Brewers have passed them on the chain of command after revamping their lineup through free agency.
Those planning on taking on stab on Milwaukee, the +275 price tag reflected above was spotted at Sportsbetting.ag. That is significant when you consider that a lot of the best sports betting sites have the Brew Crew listed at +200.
Let's assess each team individually to get you prepped for NL Central betting.
St. Louis Cardinals in 2021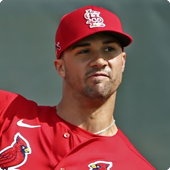 The Cardinals were looking good heading into 2021 even before they acquired Nolan Arenado from the Colorado Rockies.
Inserting one of the 10 best players in baseball into a lineup that already includes Paul Goldschmidt and suddenly the Redbirds are sitting with legitimate World Series aspirations.
Jack Flaherty's seeking redemption after a disappointing 2020, but he's not the only right-hander that St. Louis fans are excited about.
Kwang Hyun Kim sparkled in his first season in the majors and should be ready to go by the second week in April. Adam Wainwright and Carlos Martinez offer depth in the rotation, while the Cards bullpen is stockpiled with a handful of dynamic weapons.
Whether it's Jordan Hicks, a.k.a the "hardest thrower in baseball," or it's Giovanny Gallegos or Alex Reyes, Mike Shildt can pick out of a hat when it comes time to finish off games. Andrew Miller is one of the top left-handed relievers in the sport.
Banking on the Cardinals finishing first in this division is a given. What's more captivating is their +2500 odds to win the 2021 World Series.
Cincinnati Reds in 2021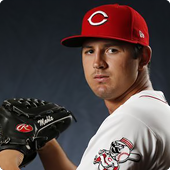 Winning 11 of their final 14 games thrust the Reds into the postseason, and it gives David Bell something to look forward to when the 2021 campaign gets underway.
Joey Votto still looks like a shell of his former self, but Eugenio Suarez has emerged as one of the best home run hitters in baseball. Tejay Antone is on the verge of breaking out.
One thing to be cautious of before pulling the trigger on Cincinnati is that they hit an MLB-worst .212 as a team this past year. The saving grace?
Cincy's team ERA ranked second in the National League behind only the Dodgers. Despite Trevor Bauer bolting for Tinseltown, Luis Castillo and Sonny Gray pose as a mean "1-2 punch."
Gray's dealing with a back issue to start the year but should miss no more than two starts. Then again, if Tyler Mahle continues on the trajectory, he was on during the truncated season, perhaps the 26-year-old righty ends up being the team's top pitcher.
Mahle recorded an impressive 29.9% strikeout rate in 2020 and allowed 1.1 HR/9. This comes after allowing 1.8 HR/9 and 1.7 HR/9 in his previous two seasons.
Chicago Cubs in 2021
Kyle Schwarber is replaced by Joc Pederson in left field, but not much else has changed in David Ross' lineup. It looks productive on paper, but there wasn't a whole lot of substance in 2020.
Anthony Rizzo hit .222 and posted the lowest slugging % of his career, and yet he was "dependable" compared to what former All-Stars Kris Bryant and Javier Baez brought to the table.
Trouble in the Windy City in 2020
Player
Batting Average
On-base %
Slugging %
Strikeouts
Walks
Kris Bryant
.206
.293
.351
40
12
Javier Baez
.203
.238
.360
75
7
The duo combined for 12 homers and 35 RBI – the same total Randal Grichuk contributed in Toronto by himself.
Ian Happ showed signs of progress and Jason Heyward was adequate, but Wilson Contreras joined the party of Cubs hitters who were less-than-stellar at the dish. Chicago's backstop batted just .243 – the lowest BA he's posted in his five-years in the Big Leagues.
I wish I could have a more positive outlook on the pitching staff, but let's assess what happened.
The Cubbies waved goodbye to Yu Darvish after a sensational year and welcome Jake Arietta (5.08 ERA in 2020) and Trevor Williams (6.18 ERA in 2020). Zach Davies and Kyle Hendricks better pitch their hearts out or Chicago could be headed for a downward spiral quickly.
Milwaukee Brewers in 2021
Craig Counsel has always relied on manufacturing runs in Milwaukee. The way the Brewers roster is constructed, more of the same is expected in 2021.
There are question marks behind Brandon Woodruff and Corbin Burnes in the rotation, although that shortcoming is curbed thanks to the staff being bolstered a couple of big arms in the pen.
Josh Hader is one of the meanest lefties in the biz, and reigning NL ROY winner Devin Williams was virtually unhittable this past season. I mean that quite sincerely – Williams surrendered just eight hits across 27 innings on his way to posting an unheard-of 0.630 WHIP.
Expect Counsell to continue employing unique strategies to get Hader and Williams in the game in high-leverage situations.
It's safe to assume that Christian Yelich will recover and acquiring Jackie Bradley means the organization no longer has to roll out an over-the-hill Ryan Braun. Lorenzo Cain rounds out the outfield and is slated to bat in the two-hole, but don't expect Cain to steal a whole bunch of bases in his age-35 season.
Kolten Wong was signed in February and takes over the leadoff role, but the x-factor is which version of Travis Shaw will show up.
Will it be the one who blossomed in Milwaukee in 2017 (31 HR, 101 RBI) or will it be the one who's batting .191 with 13 homers over his last 136 games?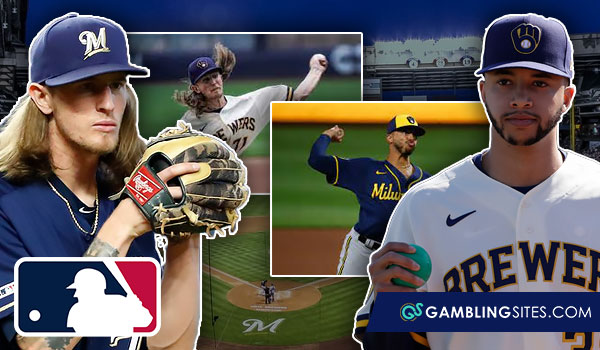 Pittsburgh Pirates in 2021
Don't look now, but 100+ losses is a sincere possibility. Packaging Jameson Taillon to the New York Yankees is a clear indication that the Pirates are engaged in a full-on rebuild mode.
Seriously, the franchise's idea of boosting their roster was purchasing Dustin Fowler's contract and claiming Michael Perez off waivers – a couple of platoon players at best.
There's a little light at the end of the tunnel tied to the development of Mitch Keller (RHP) and Ke'Bryan Hayes (3B), but don't spend much time wondering if the Buccos +8000 odds (to win the division) are worth a flier. Pittsburgh was dreadful a season ago.
28th in the MLB in team batting average (.220)
T-27th in the MLB in team home runs (59)
Last in the MLB in runs scored (219)
Last in the NL Central in Team ERA (4.68)
This is a team that finished an MLB-worst 19-41 in 2020 and did nothing to refurbish the roster during the winter. Anyone betting on the NL Central, know that the Pirates have little to no hope of getting out of the cellar.
NL Central Predictions for the 2021 MLB Season
After unveiling some insight into the upcoming year, I'm ready to deliver my NL Central predictions.
Early 2021 Projections – NL Central Standings
Standings
Regular-Season Records
1. St. Louis Cardinals
94-68
2. Milwaukee Brewers
87-75
3. Cincinnati Reds
82-80
4. Chicago Cubs
78-84
5. Pittsburgh Pirates
66-96
The strength of the Cardinals and Brewers is their bullpens. The difference is St. Louis has a more well-rounded lineup more depth in the back end of their rotation. Look for the Cards to win this division; expect Milwaukee to be duking it out for a wild card slot.
If you're hoping to squeeze in a bet on Chicago, you're looking at the wrong MLB Division betting guide. The one below will be much more applicable.