Betting on the Next UK Prime Minister – Odds and Pick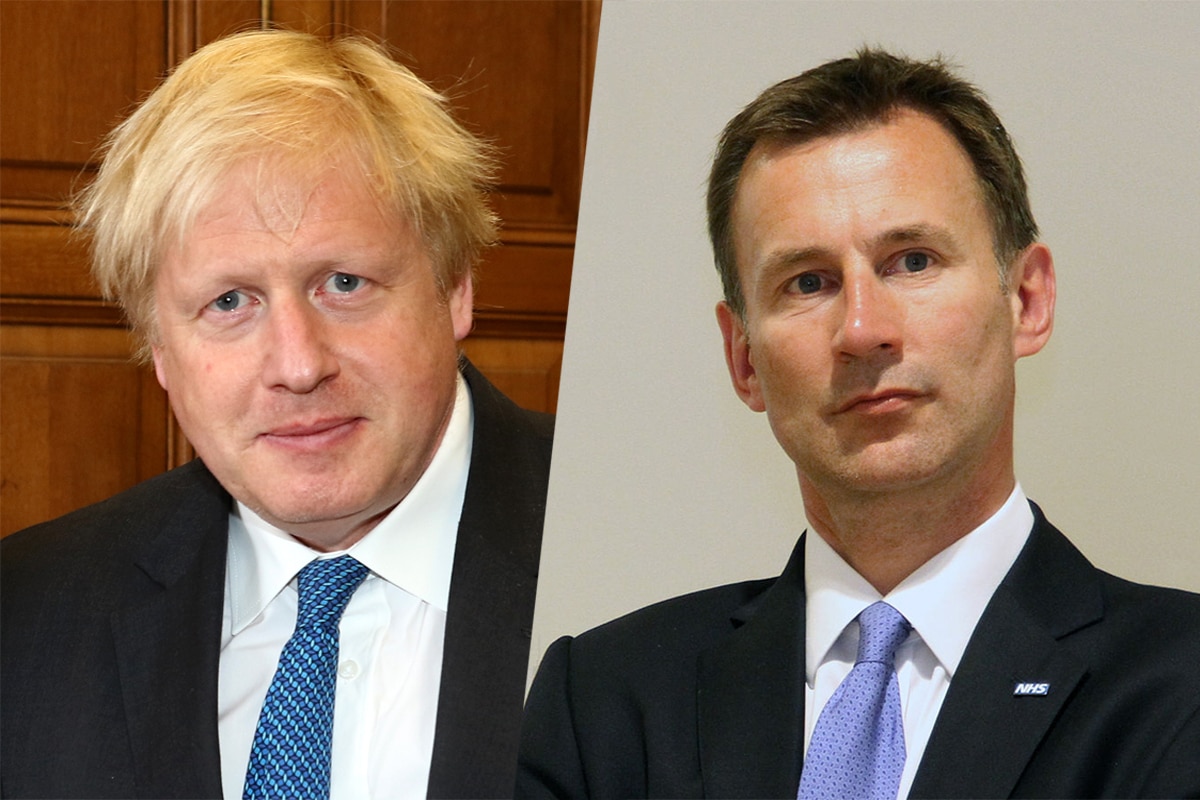 Britain is in a state of disarray following the Brexit debacle.
With Prime Minister Theresa May stepping down from her role following the appointment of a replacement, the race is on.
Now, you might be thinking that betting on the "race for 10 Downing Street" is not as exciting as betting on an actual race. Like an F1 Grand Prix, for example.
Or maybe the Daytona 500. Heck, even a pair of octogenarian tortoises over the course of 1000 meters in a muddy field with kettlebells on their shells.
Horses for courses, as the old saying goes.
Still, I am confident that I can change your mind on that. After all, what is more sophisticated than betting on politics? You might even learn a few things in the process, eh?
Furthermore, you could then impress your friends and colleagues with this newfound knowledge, appearing quite the refined gentleman or lady in the process.
Let me set the scene…
Imagine you're slacking off work at the office, and your boss walks in. He says, "Oh, for goodness sake, Mike, are you gambling on those tortoises again?"
"Negative, sir. I am merely weighing up the options for a potential wager on one of the Conservative Party's eligible candidates to assume the office of Prime Minister."
Yup, that'll go down a storm, regardless of where you are in the world. It may even earn you a promotion and an executive parking space.
I'll bet that you can earn even more bonus points by wearing a top hat and a monocle while you check out these odds at your desk.
Next UK Prime Minister Odds After Theresa May
The odds below come courtesy of 888sport. They are accurate at the time of writing although subject to change.
As they say in London, let's have a butcher's hook…
No surprises, really. I mean, Boris Johnson might not be the most popular guy in the UK, but he is expected to win at -670.
The closest runner to him is Rory Stewart, who saw a massive drop to emerge as a serious threat to Johnson. Following video campaigning and some impressive campaigning, he has charmed many influential supporters.
Elsewhere, the Secretary of State for Foreign and Commonwealth Affairs, Jeremy Hunt, comes in at +1700 while Michael Gove is a serious longshot at +3300.
The champion of social justice, Jeremy Corbyn, is +8000. The reason he is not higher on the list is that the next Prime Minister will — unless there are some pretty extraordinary circumstances over the next few weeks — come from the Conservative Party.
AKA the "Tories," for those unaccustomed with the party's colloquial name.
A little bit of trivia for you — the word "Tory" comes from the Irish word "tóraidhe," which translates to "outlaw" or "thief."
Anyway, etymology aside, you're probably going to want to know if there is value in these odds above. You might already have an idea of who you are backing, or might even fancy a huge implosion in the party that leads to a rank outsider winning the contest.
Let me break things down for you a little.
Replacing Theresa May as Conservatives Leader
With Theresa May announcing her decision to resign as Prime Minister and the leader of the Conservative Party, the race is now on to replace her.
May resigned on May 24 — yes, there were plenty of puns and memes for that one — alerting the main players in the party to throw their hats into the ring.
Now, a number of the party's bigwigs fancied their chances, but at this point, only five candidates can replace her as leader of the Conservatives. The winning candidate will lead the second phase of Brexit negotiations.
As with any type of decision in democratic politics, there is a set process that must be adhered to before a leader can be replaced. But in this case, the general public does not have a say in who will be appointed as the next leader of the Conservatives.
That's probably a good thing for a few on the list above and a bad thing for others.
So, how do candidates get nominated, you might ask?
The Ballot and Voting Process
May will remain in her position as Prime Minister on a caretaker basis until a conclusion has been reached on who replaces her.
The process for replacing an outgoing "PM" that has resigned before their term is not that tricky. Essentially, they need to adhere to Conservative Party constitution to appoint a new leader as soon as possible.
That said, it's not a case of just picking anyone at random.
Instead, the 1922 Committee — upon the resignation of a Prime Minister — acknowledges demands for a new leader with 15% of Tory members signing for it. Then, there are two potential outcomes.
If there is just one Member of Parliament (MP) nominated, then they are immediately appointed as party leader
If there are numerous nominations, a Conservative MP ballot is held
Ballots are held until the least popular nominee drops off. They are held every Tuesday and Thursday until there are only two names left to contest the leadership.
Simple stuff, as I said earlier.
Choosing a Winner
With just two nominees selected by fellow MPs, it comes down to the party's 124,000 members to decide who wins. Every member gets the opportunity to vote.
Now, what do these guys that have to shoot it out (not literally, of course) have to do to win the affections of their peers? Well, in the non-clandestine sense, they travel to Britain in head-to-head battles where they appeal to party members.
Just as with live debates and things of that sort, they do their usual political spewing until they garner the support they need.
Once either candidate wins more than 50% of the vote, they get the big gig at 10 Downing Street and can call home and declare a "red panty night" to their spouses…
The Leadership Selection Process
The process of appointing a new leader began on June 13.
On that day, Esther McVey, Andrea Leadsom, and Mark Harper were knocked out of the contest. These guys were eliminated from the race as a result.
The following Sunday, a live husting was broadcast on British TV. Then, the following Monday, June 17, five of the six candidates took part in Parliamentary Press Lobby hustings. Later that afternoon, the final MPs' hustings took place.
On Tuesday, June 18, the second round of the leadership contest saw Dominic Raab knocked out with 30 votes, three short of the threshold.
Sajid Javid scraped through with 33 votes.
Here's what we have in store for the rest of the race to Number 10.
Upcoming Events
June 20: MPs will vote in the fourth round of the leadership contest before the result of votes are announced. Then, MPs will vote in the fifth round if there are more than two candidates currently left in the race. Later that day, the results will be announced.
June 22: The beginning of formal hustings for the two remaining candidates will take place. Subsequently, there will be private hustings for Conservative Party donors.
July 22: This is the day when all votes are counted and the UK's new Prime Minister is announced. Exciting times!
Betting on Who Will Be the Next UK Prime Minister
Theresa May's reign as the Prime Minister is coming to an end, and the UK is at odds with who they would prefer to see take the hot seat.
At the time of writing, it appears that Boris Johnson is by far the most popular figure within the Conservative Party and looks very likely to go all the way.
In the second leadership poll, Johnson won 126 votes, which was an improvement on the 114 he received in the first round of votes.
It is clear that Johnson has a lot of support, and this could very well be down to his strong support of Brexit.
The Uxbridge and South Ruislip MP was a very strong critic of Theresa May and has claimed that the UK will leave the EU on October 31 regardless if the country can nail a deal or not.
While he is the source of ridicule among the younger generation, his strong family links have pretty much guaranteed him the position he finds himself in now.
As things currently stand, he looks unbeatable.
Is There a Chance of a Longshot?
Pressure has been mounting on Johnson due to past behaviors, but this doesn't seem to be repelling his peers in the Conservative Party.
Still, if he is to be beaten, you would have to think that there is only one man that stands a real chance — Rory Stewart.
Like Johnson, Stewart scored more votes in the second round than in the first. Unlike Johnson, his 37 votes in the second round were more than 50% higher than the 18 he received first time around.
The recently appointed international development secretary had campaigned for the UK to remain in the EU but has since stated that he is a "Brexiteer." What choice did he have, given his aspirations?
Still, his desire to unite both sides of the Brexit divide sees the former professor at Harvard University striking a chord with some.
Will it be enough to take him all the way?
Enough. Who Wins?
It looks almost nailed on for Johnson at -670 to win, right?
I can't see any of these candidates beating him, which leaves just one man left that can…
Boris Johnson.
Yes, Boris Johnson is the only person that can stop Boris Johnson winning the race to 10 Downing Street. His ability to come across as a blustering, incompetent egotist has got him this far, but a monumental screwup — one that he could quite feasibly pull off — could see someone else winning.
Well, by someone, that would be Rory Stewart at +800.
Stewart has emerged as a surprising contender but is still some way behind Johnson in the odds department.
All said, Johnson surely couldn't cock this up. His people will ensure that he gets over the finish line first, right?
RIGHT?
I'd have to say yes. Although, if you are looking for a cheeky outside bet, Stewart's odds of +800 are very tempting.
The Bottom Line
Johnson seems to have it wrapped up.
Unless something extraordinary happens, the people of Britain should prepare for having the eccentric figure as their new Prime Minister.
Love him or hate him, it looks very likely.
Looking for other markets on politics? Have you thought about betting on the next US President? Take a look!