Betting on the Next Newcastle United Manager – Who Will Replace Steve Bruce?

As the proposed £300m Saudi-backed takeover of Newcastle United nears completion, rumors about the club's future continue to circulate.
The Magpies look set to become the richest club in Premier League history, and the prospective new owners are reportedly ready to spend whatever it takes to transform Newcastle into a powerhouse of English and European soccer.
Along with a mass overhaul of the playing squad, it's looking increasingly likely that manager Steve Bruce will be relieved of his duties sooner rather than later. The current boss is expected to see out the season, but a new high-profile head coach will almost certainly be appointed in the coming months.
Many of the top-rated online sports betting sites are already offering us the chance to bet on who will become the next Newcastle manager, so I have chosen to take a look at the favorites and share my prediction.
After checking out the next Newcastle manager betting odds, I will assess the frontrunners' chances before sharing my pick.
Next Newcastle Manager – Latest Betting Odds
Let's start by looking at the bookies' frontrunners to become the next Newcastle manager. These odds are courtesy of 10bet.
It goes without saying that there are some interesting names among the favorites to succeed Bruce at St. James' Park.
Ex-Magpies boss Rafa Benitez is the bookmakers' out-and-out favorite, while former hero Kevin Keegan is also in the mix. Mauricio Pochettino and Max Allegri are two high-profile possibilities, while Steven Gerrard is also included.
Let's take a closer look at the prime candidates.
Rafa Benitez
Let's face it, the vast majority of Newcastle supporters would love nothing more than to have their former manager back.
When Rafa Benitez first arrived at St. James' Park in March 2016, the club — as it has been for years — was in turmoil. Despite ending the season with a six-game unbeaten run, Benitez wasn't able to save the Magpies from relegation.
However, Rafa stuck with Newcastle, and Newcastle stuck with Rafa. The Spaniard guided the club back to the EPL the following year and managed to keep them afloat in the top flight for two seasons with limited resources.
But at the end of the 2018/19 campaign, things inevitably turned sour between the manager and the owner, and Benitez left the club to join Chinese side Dalian Yifang.
It's fair to say that Benitez never saw eye-to-eye with Ashley. But that's nothing out of the ordinary. Under new owners with big plans, Benitez will surely be eager to return to the North East and give it another shot.
Of course, bringing Benitez back would be an instant win for the new investors, and it's a move that would immediately get the fans on board. But it wouldn't simply be a sentimental appointment.
While popular managerial reappointments often backfire, there is no questioning Benitez's credentials. The experienced coach has led the likes of Liverpool, Inter, Chelsea, and Real Madrid, so he's certainly got what it takes to be successful at Newcastle.
Ultimately, the 60-year-old would be welcomed back with open arms by the Toon Army, and it's no surprise that he's the bookies' favorite to succeed Bruce.
Mauricio Pochettino
Less than 12 months ago, Mauricio Pochettino was leading out his Tottenham Hotspur team in the Champions League final. But a lot can change in a year.
In fact, a lot can change in a few months, especially if you're a soccer manager.
Following a run of poor results, Pochettino was sacked in November. The Argentine had enjoyed a superb five-year spell with Spurs, and although he didn't win any trophies, he established himself as one of the most sought-after managers in the game.
It is no exaggeration to say that Pochettino performed miracles during his time in North London. He transformed Tottenham into a consistent top-four side, and the UCL final was the icing on the cake. Better still, he achieved this on an extremely tight budget.
Spurs chairman Daniel Levy was always reluctant to back Pochettino in the transfer market. So, with Newcastle's prospective new owners reportedly willing to spend big, the former Espanyol and Southampton boss will undoubtedly be tempted if offered the job.
After all, the opportunity to build a team with seemingly unlimited funds may be too good for Pochettino to turn down.
Pochettino has continuously been linked with a host of top European clubs since his Spurs sacking, with Manchester United and Real Madrid at the top of the list.
There is no denying that Pochettino is capable of managing one of the continent's elite sides. But with no high-profile vacancies available at the moment, Newcastle stands a genuine chance of luring the highly rated coach to St. James' Park.
Kevin Keegan
Can a manager who's been out of the game for almost 12 years really be the right man to guide Newcastle into a potentially prosperous new era? There aren't many people who would be given such an opportunity, but Kevin Keegan is one of them.
Having spent two outstanding seasons with the club as a player, "King Kev" is regarded as a Newcastle legend. He also went on to manage the Magpies twice, with his first stint proving to be far more successful than the second.
During his first spell as Newcastle boss (1992-1997), Keegan steered the club back into the Premier League and almost delivered the top-flight title to St. James' Park.
But his second spell was shrouded in disappointment. Keegan returned in 2008, with Ashley desperate to win over the fans by bringing back a former hero. However, Keegan's second reign lasted just nine months, and he hasn't managed since.
Given Keegan's lengthy hiatus, it would definitely be a farfetched appointment. Now 69, Keegan has been out of action for a long time, and the game has evolved immeasurably over the past decade.
Still, you can't completely rule him out. Keegan's affiliation to Newcastle makes him a serious candidate, even if his coaching style may be outdated.
They say you should never go back. But Keegan already has. Could it be a case of third time lucky? I'm not so sure.
Roberto Mancini
It seems strange that the manager of the Italian national team is one of the favorites to become the next Newcastle boss. But these are strange times, right?
Roberto Mancini has been in charge of the Azzurri since 2018 and has transformed Italy into a formidable force. His side won all ten of their Euro 2020 qualification games, scoring 37 goals and conceding just four.
So, why is Mancini being considered as one of the frontrunners to take over at Newcastle?
Well, his record speaks for itself. The former Manchester City and Inter boss already has one Premier League and three Serie A titles under his belt, not to mention the numerous domestic cup triumphs from his spells in England and Italy.
When you look at Mancini's trophy cabinet, it makes sense that he's being linked with such an ambitious project.
With all due respect to Bruce, he is not viewed as a top manager. Yes, he's done an admirable job at Newcastle considering the circumstances. But if the Magpies are serious about competing at the highest level, then a manager of Mancini's caliber must be appointed to take the club forward.
With the European Championship being pushed back a year, Mancini may be willing to listen to offers.
Luciano Spalletti
Another Italian being linked with the Newcastle job is Luciano Spalletti. The 61-year-old has been out of work since being sacked by Inter last year, and he's reportedly keen to return to management.
Having managed across Europe, Spalletti is vastly experienced. He won the Russian Premier League title with Zenit and also claimed back-to-back Coppa Italias with Roma.
Spalletti clearly knows how to win trophies, but there is a sense that the veteran may be past his best. His tactics were continually called into question during his most recent spell with Inter, and his old-fashioned approach probably won't get him very far in England.
Having said that, Newcastle can't expect to attract a world-class manager straight away. Sure, the prospective new owners have big plans. But success won't just come overnight.
Appointing Spalletti feels like a realistic option. Rather than trying to land a high-profile name like Pochettino, someone of Spalletti's stature may be used as a stepping stone to the elite managers.
Max Allegri
If Newcastle was able to secure Max Allegri as their next boss, it would surely go down as one of the biggest managerial coups in Premier League history.
After winning the Serie A title with AC Milan back in 2010/11, Allegri went on to secure five consecutive top-flight triumphs with Juventus, cementing his status as one of the best coaches in the game.
The 52-year-old has persistently been linked with a move to the EPL since leaving Juventus last year. But with Arsenal and Tottenham both failing to lure Allegri to England, does Newcastle really stand a chance?
If everything goes to plan with the takeover, Newcastle will be in position to sign the world's most expensive players, and I believe the new owners' wealth will attract Allegri.
Having spent five years at Juventus, Allegri is already accustomed to the demands of managing at the highest level. He knows how to work in a high-pressure environment, and this could give him the edge over the other candidates on this list.
Next Newcastle Manager Prediction and Pick
While I wouldn't be completely shocked if any of the leading candidates became the next Newcastle manager, I think there are a couple of names that we can rule out right off the bat.
Firstly, I can't see Keegan returning to the club for a third time. Don't get me wrong, it would be a fairytale story. But I can't see it happening. The 69-year-old has been away from the game for far too long, and Newcastle needs a forward-thinking boss.
I'm also confident that Mancini won't take over at St. James' Park. The Italy head coach has worked wonders during his time with the Azzuri, so it doesn't make sense for him to leave midway through a project.
It's difficult to imagine Spalletti being offered the job. By all accounts, Newcastle's potential owners want the very best, and Spalletti doesn't fall into that category.
Allegri is a fantastic option, but I think it will be extremely difficult to get the Italian on board. He has recently turned down offers from some of Europe's elite clubs, and it feels like he is waiting for his perfect job. It's unlikely that he views Newcastle as a plausible option.
Ultimately, I believe Pochettino will succeed Bruce and become Newcastle's next manager. I flirted with the idea of Benitez returning. But the more I think about it, the more it doesn't make sense.
There's no denying that Benitez would be a popular appointment among the majority of the club's supporters. But I'm sure there are many who would view it as a backward move. The club needs to move forward, and employing a former manager would be a step in the wrong direction.
The new owners have made their intentions clear, and they will no doubt be looking for an ambitious manager to spearhead the new era. In my eyes, Pochettino is the perfect man for the job.
Final Words
It's inevitable that Newcastle's new owners will be on the hunt for an elite manager. Bruce has done well during his time at St. James' Park, but I can't see him being given the opportunity to take the club forward.
Benitez and Allegri are both good options, but I believe Pochettino fits the bill perfectly. The former Spurs boss has proved that he's capable of building a project, and that's exactly what Newcastle needs.
It's certainly an exciting time to be a Newcastle supporter, but what're your views on the situation? Should Bruce be given a chance? Or will a high-profile appointment propel the club to the next level? Let me know your thoughts in the comments section below.
And if you're looking to read more content like this, why not head over to the soccer section of our blog?
AUGUST
Casino of the Month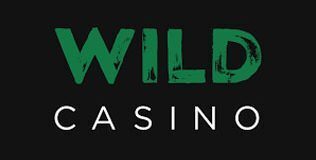 Welcome Bonus
250% up to $5,000
Read Review
Visit Site