Betting on the Next HBO Max Reunion Special

HBO Max has been quite active in its plight to force feed viewers high level entertainment. Until now, going to theaters to soak up big budget blockbusters simply wasn't an option, and HBO Max and other streaming services knew that.
That gave way to some massive streaming releases like Mortal Kombat and others, as well as the much-hyped Friends reunion special.
As it turns out, people enjoyed the nostalgic endeavor, and it started an interesting conversation; what TV show will get the next reunion special on HBO Max?
The top entertainment betting sites have been quick to push a wager out for that, and you can check out the odds and my prediction below.
Odds for Next Reunion Special on HBO Max
Before you get too excited, anyone looking to bet on the next TV reunion special needs to pay attention to the details; this wager is just dealing with HBO Max.
Now, Friends was not originally an HBO entity, but it became one, and this wager pertains to strictly HBO-born options at the moment.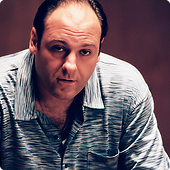 The other thing to consider is that not all of these shows even deserve a reunion show. On top of that, some ended not that long ago, so bringing them back for a new season or specifically a reunion special really doesn't make sense.
Lastly, this bet has to be made with an eye on the future. This is most likely a long-term prop bet, and if you consider all these little factors, you can make a more informed bet.
That said, The Sopranos comes in as the understandable favorite. The main thing working against it is the passing of the show's lead (James Gandolfini), but that's always the risk of waiting to get the band back together.
For what it's worth, The Sopranos was a massive HBO hit, and last aired back in 2007. The series could have enjoyed a 10-year anniversary special by now, and at this point, could fire up some type of a comeback whenever it wanted to.
The logic checks out, but is this the best bet to get the next HBO Max reunion special?
Assessing Each Show's Chances of a Reunion
Normally I'd break things down between top contenders and viable sleepers, but this list of potential TV shows to get a reunion special isn't that long.
I think things get interesting if you open this up to any TV shows that need to have a reunion special, too, but since we're only dealing with the HBO Max options listed, each show deserves a look.
With that, let's go over why each show would or wouldn't make sense to offer the next TV show reunion special at HBO Max.
The Sopranos (+200)
It's been a long time since this show was on the air, and if they wait another six years, they can go for the epic 20-year reunion.
Maybe they will, but they still have enough of the cast around to make it worth it, while James Gandolfini's son even played him in a prequel to The Sopranos.
The younger Gandolfini could always represent his dad at a The Sopranos reunion special, while the rest of the cast certainly wouldn't mind getting back together.
In terms of popularity, fan interest, answering age old questions, and time spent away from the screen, this is the most logical favorite at first glance.
Game of Thrones (+300)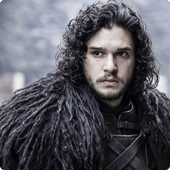 This probably ranks number two for me right off the bat, provided timing isn't an issue.
It doesn't help its chances that Game of Thrones literally was on the air as recently as 2019, which means a reunion anytime soon would feel a bit rushed.
The demand for all things Game of Thrones will forever be undeniably great. This was a huge moneymaker for HBO, and it launched numerous careers for some big names involved in the production.
Of course, the final season was widely regarded as a botch job, and HBO is still in the middle of launching new GOT spin-offs.
With a concentrated effort to make more money on the lingering interest in this fantasy world created by George R.R. Martin, I find it unlikely that we'll be getting a Game of Thrones reunion special anytime soon.
The desire to have one is there and will only intensify over the coming years. But betting on it coming before The Sopranos feels like a stretch.
The Wire (+350)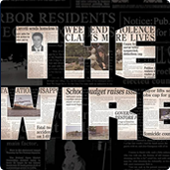 The Wire is a tough one to gauge. It's been gone long enough (last aired in 2008) to warrant a comeback of sorts, and it certainly was a hit (94% on Rotten Tomatoes).
However, it didn't exactly have superstars attached to it with Dominic West being the biggest name involved.
It doesn't appear there is any legit interest in any type of reunion, either, as creator and producer David Simon has publicly scoffed at the idea.
Die-hard fans of The Wire might be interested, but despite being one of the most critically acclaimed dramas of all-time, this show simply may not have the pull to land a reunion special.
Sex and the City (+400)
Love them or hate them, the ladies from Sex and the City absolutely have some pull.
A massive, iconic piece of HBO lore, Sex and the City continues to live on, having hit the big screen as recently as 2010. The show itself ran until 2003, though, so we are going on 20 years since one of the best HBO shows ever stopped production.
Things are picking back up yet again with a new spin-off titled And Just Like That, although it's without one familiar face. In fact, that itself has given way to a fun prop bet.
It won't be quite the same without Samantha on hand, but in a sense, this show has lived on through so many other media, and this may serve as a reunion of sorts – for now.
Long-term, a Sex and the City reunion special is absolutely in the cards, and when that happens, hopefully all the ladies can patch up any old wounds and move along.
As things stand, I don't see why there would be a reunion special with a different project ongoing, however.
The Big Bang Theory (+550)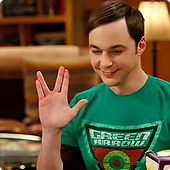 Originally a CBS darling, The Big Bang Theory is another show in which HBO Max presently has the rights.
Could that give way to a reboot of the series or a reunion special in short order? Perhaps, but one thing die-hard fans have to realize is that it hasn't been long (2018) since this show was in production.
Everyone wants to see more of Sheldon's weird quirks, but the show ran for a whopping 12 seasons, and all its stars have moved onto other projects.
Kaley Cuoco specifically has her own show on HBO Max (The Flight Attendant), so any reunion may have to wait.
Long-term, this show has a similar vibe to Friends, in that the audience will want to see the cast come back to reminisce. I just don't think it will happen for some time.
True Blood (+800)
True Blood has longer odds, not because it wasn't a great HBO show or hasn't been gone long enough, but because a reboot is already in talks.
Your favorite vampires were last on your TV screen in 2014, so in theory, enough time has passed to get them back in a room together. Of course, reunion specials tend to do the best if you wait a little longer (at least 10 years, perhaps), and this True Blood reboot is happening.
A "True Blood" reboot is in the works at HBO https://t.co/7Xvr7scsbZ pic.twitter.com/bBVkEpxw4A

— The Hollywood Reporter (@THR) December 13, 2020
With that being the case, it's quite likely it will be some time before we can sink our teeth into a True Blood reunion special.
Boardwalk Empire (+1000)
Everyone loves a corrupt politician, but it'll be hard to get me to bet on a Boardwalk Empire reunion special happening first – or ever.
Steve Buscemi is a living legend, but this show only ran for five seasons, and last aired in 2014.
It's certainly an HBO hit, and nobody would be sad to see Buscemi, Stephen Graham, and Michael Shannon back together, but this one feels like (and is priced like) a stretch.
Deadwood (+1200)
Deadwood has even longer odds, not because it wasn't a great piece of HBO content or didn't have a following, but because it's already been brought back to life recently.
The Timothy Olyphant-driven vehicle was surprisingly short-lived (just three seasons), but developed a cult following, and was critically acclaimed (92% rating).
It was even brought back for a movie in 2019, and that also got rave reviews.
More Deadwood is something the crowd wants, and a Deadwood reboot (or another movie) can't yet be ruled out. The draw (or need) for a full-blown reunion special just isn't there yet, though.
Veep (+1500)
Lastly, we could all tickle our funny bone again if the cast of Veep reassembled in the White House. Or anywhere, to be clear.
Every season of Veep was a never-ending string of vulgar cheap shots, each dirtier and more hilarious than the one that came before it.
Julia Louis-Dreyfus was in rare form, while an all-star cast surrounded her for easily one of HBO's best comedies in the company's storied history.
The main reason a reunion can be put on hold, though? There may still be a pulse here. Louis-Dreyfus said as much in a recent interview, admitting a return isn't out of the question.
"We've certainly discussed it. Everybody's sort of gone off now and everybody's doing other projects and so on. But I don't rule it out entirely."
That isn't a ringing endorsement that guarantees more Veep is on its way, but it also suggests a reunion special isn't something HBO and the cast is thinking about just yet.
Unless, of course, you count the fact that they kind of already did as a reunion.
What Other HBO Shows Should Qualify?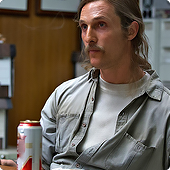 As is the case with any wager and the options you're allowed to bet on, I'm always left wanting something more.
Don't get me wrong, MyBookie and Bovada – the two sites offering entertainment props in this betting category – are among the very best sites when it comes to prop bets such as this.
But are they leaving out some obvious candidates? Looking back at HBO's awesome lineup, I see a few shows that stand out as potential reunion special candidates.
True Detective: Season 1
Silicon Valley
Curb Your Enthusiasm
The Leftovers
I won't waste much time here, but let's face it; Silicon Valley is one of the best comedies of this modern era of television, and Curb Your Enthusiasm is a brilliant extension of what made Seinfeld so good.
There is also The Leftovers, which was without a doubt cut off before it ever hit its stride, and then the first season of True Detective very well may be the best standalone season I've ever seen on TV.
I've since given up on Matthew McConaughey returning to the role that relaunched his career, but I can't forget that he once uttered "I miss Rust Cohle."
The point? There are a few other HBO shows that could be in the mix for a reunion special, especially since we have no idea when the studio would start piecing another one together.
Predicting the Next HBO Max Reunion Special
If time isn't a concern, Sex and the City may take the cake here.
Long-term, that is an iconic HBO show that has serious pull, and every fan of the show will be crossing their fingers that Kim Cattrall and the other ladies get back on good terms.
Bettors can't exactly operate like that, however. Instead, we need to factor in relevance, timing, and audience desire.
All roads lead me back to the favorite here, and that is The Sopranos.
Interest in this HBO pillar has picked back up with the prequel film being put together, and nobody would be sad to see this cast in the same room again. There would be heavy hearts with James Gandolfini unable to be part of it, but perhaps his son could show up and ease the blow.
Whatever the case, The Sopranos is perhaps the greatest HBO show ever, and some would argue it's the best TV series of all-time, in general.
It's certainly been long enough to warrant some type of reunion, too, so taking a stab at those +200 odds looks like a fine try.