Betting on New Zealand's 2020 Cannabis Referendum

New Zealand will always rank high on the list of the places I have been lucky to visit in my life. Aside from the country's natural beauty, friendly inhabitants, exceptional coffee, great rugby, and everything else in between, it is just so… unique.
But the "land of the long white cloud" will be furthering their reputation for doing things their own way by holding a referendum on legalizing cannabis for recreational use on September 19. At the same time, Kiwis will be asked to vote on whether euthanasia should be legalized in certain circumstances.
Both questions will be put to the general public when they vote in the country's general election held on that same date. And the good news is that you can bet on the result of the cannabis referendum.
Naturally, those betting on New Zealand's cannabis referendum result might ask why the Kiwis — a people regarded for their liberal attitudes — have not already legalized cannabis use for recreational purposes. But I'll get to that a little later.
If you think you can make a quick buck off predicting whether New Zealand will "free the weed" or keep that little bud in chains, don't get your money down before hearing my take on matters.
Latest New Zealand Cannabis Referendum Odds
The odds above come courtesy of Betway and are subject to change.
But I don't expect them to change much, in all honesty. This debate seems to have polarized Kiwis for many reasons. Even if polarized behavior dictates referendums, you would have expected the euthanasia question to overshadow the cannabis debate, but that has not been the case at all.
As you can see from the odds above, you can get identical odds of -120 on the New Zealand cannabis referendum failing or passing.
With New Zealand cautious of the potential fallout of referendums — especially in light of Britain's Brexit referendum — will progressive politics take a back seat this time? Or will the country say "about time" and follow one of the various models of the Netherlands, Canada, South Africa, Georgia, and (parts of) the United States in giving folk the right to toke?
As things are right now, there are strong arguments for and against weed being legalized in New Zealand. Keep reading for a summary of both.
Arguments in Favor of Cannabis Legalization in New Zealand
Firstly, there are a lot of Kiwis that smoke cannabis. In fact, a 2012 United Nations report found that New Zealanders led the world in cannabis use. More than this, they are open about it.
Having spent time in New Zealand, I could see for myself how much the drug was normalized. It's a part of the culture in many ways and is certainly not seen as dangerous to those who are regular consumers.
Those who do see cannabis as a danger to society in the country cannot ignore the fact that there are widely used substances that are more hazardous. Like alcohol and tobacco, for example. Kiwis also drink and smoke, so if the question of safety is brought up, should these substances be banned? Well, they won't be.
This adds weight to the argument that cannabis should be legalized in New Zealand. But more than pointing out the obvious regarding other legal drugs that are actually more dangerous — and you can include caffeine in that, too — what about other things Kiwis love such as base jumping, bungee jumping, or other high-octane sports?
And as long as we are on the subject to safety, wouldn't the legalizing of cannabis be a good thing for those who use it? Not only would they have access to higher grade products, but they would also not have to seek it out on the black market.
From a financial perspective, the tax revenue the government of New Zealand would generate would be a massive boost to the economy. For perspective, Colorado passed the $1 billion mark in taxes on cannabis in 2019.
Of course, all of this is just scratching the surface.
Arguments Against Cannabis Legalization in New Zealand
Like the opposition of cannabis legalization in any country, some New Zealanders are worried that permitting personal use of the drug could lead to disaster.
Some of the most moderate of resistors still see cannabis as a gateway drug. And if this drug is legalized, not only would it normalize the use of a substance that should be banned, but in doing so could lead citizens to pursue more dangerous substances like cocaine and heroin.
And if cannabis is legalized, how long would it take before other, more harmful drugs are legalized? It's an argument that seems to have caught the attention of a sizeable number of the opposition, as a recent poll on the matter suggests.
Quite rightly, New Zealand is looked at with envy around the world. It is a safe, beautiful place to live. Some would see the legalization of cannabis as advocating drug use. Would the workforce suffer as a result, especially when it comes to productivity and the like?
Then, there is the moral standpoint. Would crime see an increase due to widespread use? Whether those in favor of legalization like it or not, their opposite numbers have some concerns that are unlikely to go away.
What Side Should I Back in the Cannabis Referendum?
Objectively, there is a lot that both sides do not agree on. And it should come as no surprise to learn that there is no sign that any side has the lead on things.
Given the current global crisis, a lot of media coverage and debate have fallen by the wayside. This means that influencers have not had their chance to further their point, and the urgency of the matter, as a whole, has lost its bite.
As we approach referendum day, that will likely change. At the time of writing, it is almost business as usual in New Zealand. So, things might be back to normal sooner than other parts of the planet.
And when they are, the debates will fire up. There will be those in favor and those against the legalization of cannabis for recreational purposes. But in the middle, there will be those who are undecided. These guys could make a difference when it comes to the crunch.
If I had to make a bet right now, I would back Referendum Passes at -120. New Zealand continues to lead the way when it comes to progressive politics, and recreational cannabis use just makes sense.
But ultimately, it's up to you where you put your money.
Will New Zealand Vote in Favor?
Or will they vote against the recreational use of cannabis?
I guess we will have to wait and see. And September is not that far away, in all fairness, so we will get our answer soon enough.
While you wait, why not check out some more bets on our political betting sites? You can get on markets like betting on Scotland to leave the United Kingdom and much more.
With that, I'm out! Thanks for reading.
August
Casino of the Month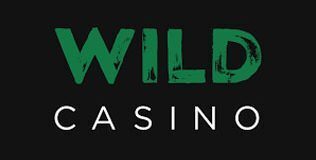 Welcome Bonus
250% up to $5,000