Betting on the Name of Boris Johnson's Baby – Why "Winston" Is a Great Bet

The latest odds on the name of Boris Johnson's baby make for interesting reading.
The Prime Minister of the UK is expecting his first child with his partner Carrie Symonds, who will reportedly give birth later this year. This is believed to be Johnson's sixth child in total.
Now, why I find betting on Boris Johnson's baby's name interesting is that there are some obvious names to be had. One, in particular, stands out and comes with some very appealing odds.
If you are looking for a market to bet on while the coronavirus outbreak has sports on lockdown, this should be worth a read. I'm going to walk you through the odds on Boris Johnson's baby's name and look at the bets worth choosing and the names that would be best avoided.
Let's begin with the odds and take things from there.
Odds for Boris Johnson's Baby Name
The odds below come courtesy of the Betway sportsbook. You can find a more extensive list of names and odds on the site.
Thomas (+1100) is the favorite, with George (+1400) and Arthur (+1600) not too far behind. All three of these names would typically be given to boys.
Next up, we have Margaret (+1600), Rachel (+1600), and Emily (+2000), which are names that you would expect to be reserved for girls.
The sex of Johnson's child is not yet known, so if you are betting on just one name, you will have to hope that the sex of the child corresponds to your bet. But if you are willing to wager on both a boy and a girl's name, you could increase your chances of getting it right.
When looking for clues as to the type of name the Prime Minister and his partner might opt for, we could consider Johnson's other kids. After all, he has five children from previous relationships, and their names are far from conventional.
Keep reading, and you will see what I mean.
The Interesting Names of Boris' Other Kids
Johnson has been married twice. He first tied the knot with Allegra Mostyn-Owen in 1987 before annulling the marriage in 1993. Then, he married Marina Wheeler, who he divorced in March 2020.
He had four children with Wheeler — Lara Lettice, Milo, Cassie Peaches, and Theodore Apollo. However, British tabloids have previously reported that Johnson is allegedly the father to at least two other children.
One of these children is called Stephanie.
You can see that the names of the four kids he had with Wheeler are a lot more striking, but just how much that has to do with his former wife, Wheeler, is debatable. Johnson has always been reluctant to discuss his family, refusing to answer questions regarding his children.
So, the chances of him dropping hints regarding the name of his new child are slim to none.
Judging on names like Lara Lettice, Cassie Peaches, and Theodore Apollo, the new member of the Johnson clan could end up with an interesting name. If not classical, of course.
This has led to some believing that Johnson will name his child after his political hero…
He is only the second modern-day Prime Minister to have a child in office, following Tony Blair at the beginning of the 21st century.
Why "Winston" Could Be a Good Bet
We do know that Johnson will be the first Prime Minister since Tony Blair to have a child in number 10 Downing Street.
Blair's son Leo was born in 2000 while his father led the United Kingdom. It was the first child to be born to a serving Prime Minister at the property in over 150 years, following Lord John Russell's son, Francis, in 1949.
But I'm not too sure there will be much of a connection between this and Johnson's new arrival.
Instead, you can expect a flood of bets to be placed on "Winston," given that Johnson is a huge fan of the former Prime Minister. In fact, Johnson even went as far as to write a biography about Churchill while serving as London Mayor in 2014.
Claiming to have been fascinated by his father's recital of Churchill's speeches as a child, Johnson is renowned for his worship of the wartime PM. And that makes a bet on Winston (+2000) such an appealing prospect.
If not a little obvious. But you would struggle to find many Brits who would herald Johnson as someone with a tendency to surprise or deviate too far from what is expected of him.
Those odds are well worth a shot, in my opinion.
Boris Johnson's Baby – Other Names to Consider/Ignore
One name that certainly stands out is Charlie (+2500).
Not only is this name unisex, but it could be a nod to Johnson's mother, Charlotte, in the event of him having a girl. Johnson has never honored either of his parents when choosing the names of his kids, including his father, Stanley.
Elizabeth (+3300) is another decent longshot. A classical English name, the Queen of the United Kingdom, Elizabeth II, comes to mind.
If Johnson is looking to honor the reigning monarch, this name would be up there if he has another girl.
However, there are some names on the list that you can safely ignore.
The chances of the child being named Nicola (+8000), Bernie (+10000), Greta (+10000), Keir (+10000), or Meghan (+10000) are reflected in their corresponding odds.
I'm not sure Nicola Sturgeon, Bernie Sanders, Greta Thunberg, Keir Starmer, or Meghan Markle will be too surprised to learn this.
Of course, if Johnson is looking to curry favor with the President of the United States, Donald (+10000) could be worth a shot, right?
I doubt it very much.
What Will Boris Call His Baby?
I wish I had the answers, as I would make myself a lot of money if I did.
Markets like these can be fun, but at the same time, we have little to go by in terms of backing up our theories.
With that said, I think Winston (+2000) is a bet that will do very well with punters, so expect the leading novelty betting sites to shorten their odds on this name in the near future.
As for some of the other names? Well, Greta Johnson doesn't exactly roll off the tongue, does it?
For more fun betting markets, check out these recommended sites.
AUGUST
Casino of the Month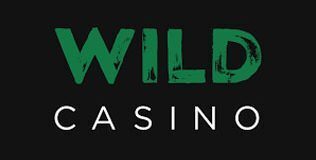 Welcome Bonus
250% up to $5,000
Read Review
Visit Site