Hide Bonus Offers
| | | | | |
| --- | --- | --- | --- | --- |
| #1 | Bovada Sports | 50% Up To $250 | Visit Site | Bovada Sports |
| #2 | BetUS | 125% Up To $2,500 | Visit Site | BetUS |
| #3 | MyBookie | 100% Up To $1,000 | Visit Site | MyBookie |
| #4 | Everygame | 100% Up To $500 | Visit Site | Everygame |
| #5 | BetOnline Sports | 60% Up To $1,000 | Visit Site | BetOnline Sports |
Betting MLB Win Totals in 2019 – Odds and Picks for Five Lines to Target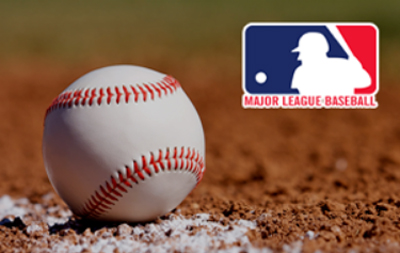 The 2019 win totals were recently released for each of the 30 MLB franchises.
There are a few that I didn't waste any time betting on, because I'm not sure the attractive odds will last.
There's been plenty of roster turnover throughout the league, and more blockbuster deals are looming around the corner.
With names like Bryce Harper and Manny Machado still unsigned, at least a couple teams are bound to receive a major boost to the heart of their lineup.
While this uncertainty of where they'll land may steer some of you toward waiting to see how things pan out, I'm ready to start firing away.
You can start attacking the 2019 MLB win total bets that SportsBetting.ag has made available right now, and here are the five wagers I recommend placing.
Toronto Blue Jays Win Total Set at 76.5
I've been fortunate to visit Toronto, and I must say, it's one of my favorite places I have ever been. The Rogers Centre is a stunning stadium, and the Blue Jays fans are great, but there's just one problem.
The team's outlook in 2019 is bleak at best, and there's probably not a whole lot to look forward to.
Just look at what AL East members Boston and New York bring to the table. When you go up and down the Red Sox or Yankees batting order and match it up with the Blue Jays, it's like trying to compare apples and oranges.
The contrast is obvious, as names like Justin Smoak and Kendrys Morales are slated to hit "three-four" on opening day. Randal Grichuk is a career .248 hitter, which is better than the paltry .232 that second baseman Devon Travis hit in 2018.
Not only does this lineup lack firepower and cohesion, but the pitching situation isn't much better.
Marcus Stroman is considered the ace of the staff, yet he delivered an appalling 4-9 record on the heels of a career-worst 5.54 ERA.
Aaron Sanchez, not to be confused with celebrity chef Aarón Sanchez, has pitched a total of 136 innings since 2016, and quite frankly, he has been entirely ineffective over the last two seasons.
For a team that won 76 games in 2017 and 73 games in 2018, there's nothing to suggest that this team is moving in a positive direction at this current point in time. Any chance of seeing a resurgent "Tulo" went out the window when the Yankees signed Troy Tulowitzki earlier this month, and here's the saddest part.
The Blue Jays are on the hook for more than $19 million of the $20 million Troy is owed this upcoming season.
Baseball fans in Toronto have seen better days, and I'm afraid the loyalists north of the border are in store for a disappointing year.
Atlanta Braves Win Total Set at 84.5
The bookies are being awfully conservative here in setting the Braves' win total at just 84.5 games because I assumed we'd see this number in the 88-90 range, to be quite honest.
I know that SportsBetting.ag is more than aware that Atlanta ran away with the NL East Division last year, and they obviously know that they did so by tallying a 90-72 regular-season mark.
When you look at what general manager Alex Anthopoulos did this offseason to improve his ball club and combine that with the fact that the core of talent is young and only getting better, I'm left scratching my head as to why the number is set down at 84.5.
My only theory is because the competition in the NL East is going to be extremely stiff, as the Mets and Nationals have made some big enhancements to their squads. Should the Phillies grab hold of one of the big names still lurking in the open market, then we could be looking at the toughest division in baseball.
But even still, these "Baby Braves" are on the brink of truly breaking out into being a 2019 World Series contender, and I'll tell you exactly why.
Nick Markakis and Ender Inciarte are perfect complements in the outfield to Ronald Acuna Jr., and you'd better watch out for the reigning NL Rookie of the Year award winner. I believe Ronald will be looked at as one of the top five or ten players in all of baseball by the time the 2019 season is over – that's how electric this kid is.
But then there's also a bonafide stud in Freddie Freeman, and they lured Josh Donaldson to town to man third base, pushing Johan Camargo to a platoon role. Ozzie Albies is a budding star at second base, and Brian McCann is back in the A-T-L on a one-year deal to provide reliability at the backstop position.
Make no mistakes – this lineup is absolutely loaded and is primed to wreak havoc for opposing pitchers.
Speaking of pitchers, Mike Foltynewicz is coming off an incredibly stellar year, Kevin Gausman and Julio Teheran can eat up innings, and lefty Sean Newcomb has oodles of talent.
I don't see many scenarios of this team being under .500, but I see plenty where they soar to 90 wins or beyond.
Milwaukee Brewers Win Total Set at 84.5
I had to do a double take when I saw that one of the best online sportsbooks around is leaving their nose wide open with the Milwaukee Brewers and this bet.
After winning an NL-high 96 games, winning the NL Central, and taking the Dodgers to the fringe of elimination in the NLCS, you're telling me their projected win total in 2019 is just 84.5 games?
Am I missing something?
Craig Counsell's ball club was on the verge of advancing to last year's Fall Classic before falling to LA in seven games in the League Championship Series, and I know this squad is ravenous to get back to playing October baseball.
The fact that the Cubs and Cardinals have their forecasted win totals at 88.5 while the Brewers are down at 84.5 is a mystery to me, but it's one that I won't bother trying to figure out how to solve.
Christian Yelich proved in 2018 that he's the best all-around player in the National League, and I truly expect nothing short of another extraordinary campaign from the 27-year-old reigning NL MVP.
Lorenzo Cain is one of the best "table-setters" in Major League Baseball, Jesus Aguilar and Travis Shaw can pound out the long ball, and we can't forget about Ryan Braun and what he is capable of when healthy.
I can't go an entire "Brew-Crew" segment without mentioning Josh Hader, because that wouldn't be fair. The deadliest reliever in baseball bar none can be deployed at any point in the ball game, and that even includes starting if called upon.
Counsell's unique strategy of sending out relief pitchers early in ball games counterbalances the inconsistency and lack of depth Milwaukee's starting rotation provides. You can try and pick holes and tell me this team is overmatched in their division, but I'll just calmly point back to the numbers and hang my hat on the data.
Coming off a 96-win season, do you really see that big of a drop-off in Cream City? Because I sure don't.
Colorado Rockies Team Win Total Set at 82.5
Rockies skipper Bud Black took over in Colorado after a disappointing 2016 season in which the Rockies won just 75 games. In Bud's first year at the helm, he led the team to 87 wins and a date with Arizona in the NL wild card game.
Colorado made strides in 2018, compiling 91 regular-season wins, and this time won the wild card game against Joe Maddon and the Cubs.
So after an appearance in the National League Divisional Series (NLDS) against the Brewers, and coming off 87- and 91-win seasons, what was SportsBetting.ag thinking by setting this line at 82.5?
Colorado snagged Daniel Murphy from Chicago on a 2-year/$24 million deal, and they plan on playing him primarily at first base in 2019. That'll slide Ian Desmond into the outfield where he has a sizeable amount of experience, joining Charlie Blackmon and David Dahl.
This "more than formidable" trio can all get it done, especially Blackmon, who has been one of the more dependable and well-rounded outfielders in baseball over the past few years.
Losing second baseman DJ LeMahieu might sting temporarily, but Ryan McMahon and Garrett Hampson are locked and loaded to start filling the void.
Rockies shortstop Trevor Story is coming off a career year in which the Texas native exploded for 37 homers and 108 RBI, and he did so all while hitting a stout .291 at the plate.
I'm not totally in love with their pitching and would concede that Jon Gray and Tyler Anderson need to step it up a notch. But German Marquez and Kyle Freeland are quietly an explosive 1-2 punch at the top and can cause fits for opposing batters.
Let's pay homage to Wade Davis as a trustworthy closer, and know that the bullpen has some other nice pieces.
But here's the number-one reason I love the over in this bet.
Nolan Arenado is my pick to win the 2019 NL MVP Award, and let's not even pretend for a second that I'm going out on a limb. Arenado has finished in the top five of NL MVP voting in each of the last three years, and he is still getting better.
The 27-year-old third baseman from Newport Beach has run away with the Gold Glove Award in each of the six years he has been a professional, thanks to plays like the ones you can see below.
Now, take into account that he has played in 156 or more regular-season games every year since 2015. Add in that over that four-year stretch, Nolan has averaged 40 doubles, 40 jacks, and 126 RBI per year.
I'm really high on this dude moving forward, and that heavily correlates to the Rockies winning games.
Cincinnati Reds Win Total Set at 77.5
I'm a big fan of Joey Votto, and I think Scooter Gennett is one of the most underrated players in baseball. But the bottom line is that after winning 76 games in 2014, the Reds haven't surpassed 68 wins in any of the four seasons since.
And now I'm supposed to believe that Cincy is going to take a giant leap up and win 78 games or more?
Why, because they traded for Alex Wood, Matt Kemp, and Yasiel Puig? Because they acquired Sonny Gray and his 4.90 ERA from the Yankees?
I think adding Tanner Roark to the rotation is good for a few extra wins, but I'm not ready to say that these transactions are going to make the Reds relevant in the NL Central.
Each of the other four teams in this division won at least 82 games in 2018, and you could make a case that each of those clubs got better over the winter.
Apparently, the oddsmakers must really believe that Cincinnati made some major upgrades. Either that or they are sure that the betting public automatically assumes that's the circumstance.
I'm certainly not in the camp who is trying to get aboard the Reds bandwagon this year, as I pegged them for around 70 wins in my 2019 preview of all 30 MLB Teams.
This number just seems a bit too high for me, so I'll be among the "under bettors" in this wager.
Start Booking These MLB Win Total Bets Now!
I can't guarantee you that all five of these bets will pay off, but you can bet your bottom dollar on this.
These prices won't remain the same all the way through March, so if you see a line you like, you ought to jump on it right away.
You can take a peek at some early 2019 MLB and World Series odds that came out around Christmastime and see how much things have already changed.
I chose not to waste any time to start betting on baseball, and perhaps you shouldn't, either.