Betting on Jake Paul's Next Opponent – Who Will He Fight After Beating Askren?

Who will Jake Paul fight next? And when will the YouTube star step inside the ropes again?
Paul stopped former dual-promotion MMA world champion Ben Askren recently, much to the annoyance of hardcore fans. But Askren, predominantly a wrestler, was only picked as he represented a rare combination of elite MMA experience and poor striking skills.
Still, a fight with Askren pretty much came out of the left field. That, in theory, makes predictions for Paul's next opponent a little tricky.
But conversely, it also gives us a frame of reference to work with, knowing the criteria for what the YouTuber and his team will be looking for next time around.
Now the odds for Jake Paul's next opponent have been released, it's time to predict who he will fight next.
I'll be running through the top five candidates, according to online betting sites, as well as considered if there is money to be made betting on one of the outsiders.
Let's get to it.
Odds for Jake Paul's Next Opponent
You can find the best odds for Jake Paul's next opponent over at BetOnline.
Some names in the hat are more realistic than others. Additionally, some fighters would probably end up in handcuffs if they were put inside the ropes against the YouTuber.
As you can see, the betting favorite to fight Jake Paul next is Joe Fournier. This guy is an English entrepreneur with a professional boxing record of 9-0-1(NC).
I'll be looking at why Paul vs. Fournier could be next, as well as profiling the Londoner alongside the other four frontrunners for the job.
Most of the bigger names on the list of odds to fight Paul next also come with the fatter odds. For example, Floyd Mayweather's odds to fight Paul make him a +3300 longshot, while Nate Diaz sits at +2500.
If you're feeling lucky, you can bet on who Jake Paul's next opponent will be right now. If you're ready to get on it now, the best online betting sites have the odds.
But if you want to learn more about these guys before you place your wagers, keep reading and I'll fill you in.
Joe Fournier +200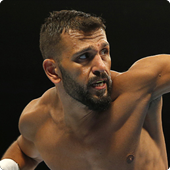 Alright. Let's start this thing off with "entrepreneur" Joe Fournier, who the bookies believe will fight Paul next.
This guy is interesting. He was born on January 23, 1983, but that has been disputed by some who list his birth year as 1973, 1980, 1981, 1983, and 1993, according to his Wikipedia page.
Having signed a professional boxing contract under David Haye's Hayemaker Promotions, Fournier put together a record of 9-0-1 (NC), which includes seven fights in 2016 alone.
All his wins come by way of knockout. As you can probably gather, his opponents were far from accomplished fighters.
Fournier's last fight came on the Paul-Askren undercard, where he retired Colombian reggaeton artist Reykon in the second round. The singer had never competed before, so that result means squat.
But the fact Fournier competed on the card could suggest that he is justified as one of the best predictions to fight Jake Paul next.
I mean, his previous fight was in 2016 and he pops up on last Saturday's bout. Then, he is named the favorite to fight Paul next. Interesting stuff.
Here's how a Paul vs. Fournier tale of the tape would look.
| | | |
| --- | --- | --- |
| Jake Paul | Tale of the Tape | Joe Fournier |
| 3-0 (3 KOs) | Record | 9-0-1 (9 KOs) |
| USA | Nationality | England |
| 6'1" | Height | 5′ 10″ |
| Cruiserweight | Weight Class | Light Heavyweight |
| 76″ | Reach | 76″ |
| Orthodox | Stance | Orthodox |
| January 17, 1997 | Date of Birth | January 23, 1983 |
Tommy Fury +250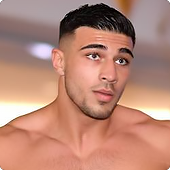 Fury shares a father with Tyson Fury, the WBC world heavyweight champion.
Tommy has put together a record of 5-0 since turning professional in December 2018 but is perhaps better known for his stint on British reality TV.
Still, he's determined to get himself back into the limelight, and beating Jake Paul would certainly earn him some major coverage.
But will Tommy Fury fight Jake Paul next?
Well, despite this one making sense, I think Paul and his people will look to avoid "TNT." The kid can box, and clearly has stoppage power. If Paul has serious ambitions of keeping this charade rolling, he'll want to avoid little Fury.
The risk to reward ratio doesn't make sense. I mean, Jake Paul vs. Tommy Fury doesn't really have a great commercial ring to it.
After all, Fury isn't very well known in the United States, where Paul can command a bigger payday by fighting someone with a higher profile.
I'd imagine Fury would command a sizeable payday that is probably out of line with his pulling power, too.
Dillon Danis +400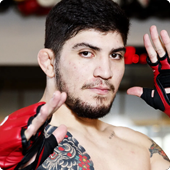 The bookmakers believe that Jake Paul vs. Dillon Danis could be the next chapter of this circus act.
Danis, 2-0 in Bellator MMA, is best known for his role as the training partner of Conor McGregor.
Like Paul, he has a big mouth and an inflated sense of self, often taking to social media to rile up rival fighters online.
Stylistically, this would be a fight that suits Paul. Danis is a legit Brazilian Jiu-Jitsu blackbelt but is not regarded for his striking skills.
If Paul wants to endear himself to the wider MMA fanbase, he could do worse than choose Danis, who is not exactly a popular fighter.
Conversely, Danis would earn a whole new batch of admirers if he stopped Paul.
This appears to be the candidate for Jake Paul's next fight that makes the most sense. I mean, these two also have beef stretching back a couple of years, which will be a big selling point.
Will Paul vs. Danis happen next?
Tyron Woodley +500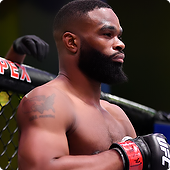 If Jake Paul vs. Tyron Woodley is made, I'm tuning in.
The former UFC welterweight champion has had an awful run of late and looks likely that he will be released by the promotion.
So, a fight with Paul could make financial sense for "The Chosen One," indeed if he is chosen by Paul's people.
But can you see that happening? He might not be the fighter he was just a couple of years ago, but Woodley would knock Paul into another realm if they are put face to face.
It wouldn't be fair to sanction this fight, for Paul's sake, and I don't think it will happen.
If you believe Askren is who Paul will fight next, get your bets down. But I wouldn't take +500 on this, even if Woodley and Askren are close friends.
I don't even believe the beef between them is enough to prompt this fight. I just can't see this one happening at all.
Check out some of Woodley's best wins, below.
| | | | |
| --- | --- | --- | --- |
| Opponent | Method of Victory | Event | Date |
| Darren Till | Submission (Round 2) | UFC 228 | Sep 8, 2018 |
| Stephen Thompson | Majority Decision | UFC 209 | Mar 4, 2017 |
| Robbie Lawler | KO (Round 1) | UFC 201 | Jul 30, 2016 |
| Dong Hyun Kim | TKO (Round 1) | UFC Fight Night | Aug 23, 2014 |
| Carlos Condit | TKO (Round 2) | UFC 171 | Mar 15, 2014 |
| Josh Koscheck | KO (Round 1) | UFC 167 | Nov 16, 2013 |
BJ Penn +1200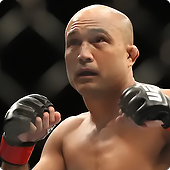 Former UFC lightweight and welterweight champion, Penn, has been breaking his fan's hearts for years.
One of the greatest fighters of his era, Penn's insistence on fighting well past his sell-by date — which left him with a record of 1-1-8 from his last ten bouts — has tarnished his legacy.
Perhaps even to the point where his status as a legend has been compromised.
If that wasn't bad enough, Penn was knocked out by some random dude in a bar fight in Hawaii back in 2019.
The last thing we need in this world is to watch Jake Paul knock out BJ Penn. But some believe the once iconic mixed martial artist is who Paul will fight next.
Penn is a great candidate for the YouTuber's team, given he carries a huge reputation and is beatable. But I won't be watching this one if it is made.
And let's be honest, it would be bordering on criminal, if it happens.
Best Bet for Jake Paul's Next Fight
So that's the five top candidates to fight Jake Paul in his next boxing match.
Have you made your prediction for who Paul will fight next? I believe it's difficult to pick a fighter from those five who the YouTube star will trade leather with next time around.
Even casting the net a little wider, I don't see the likes of Conor McGregor, Nate Diaz, or even Matt Brown being the guy.
If you're betting on a Jake Paul vs. Floyd Mayweather fight happening, I think you have a great chance of winning some money.
But for a Jake vs. Floyd fight happening next? I'd avoid gambling on this one going down just yet.
Having considered everything, my prediction for Jake Paul's next opponent is Dillon Danis.
My Pick: Dillon Danis (+400)
Who Will Jake Paul Fight Next?
My prediction for Jake Paul's next opponent is Dillon Danis.
You don't have to be Columbo to join the dots here. With that said, other guys could get the gig, especially as Danis will probably want a bigger payday than Askren.
Let me know who Paul will box next in the comments section below, and if you will be watching.
Until then, make sure to check out our boxing blog and boxing picks sections for the latest odds, predictions, and picks!