Betting on the HCT Summer Championships 2017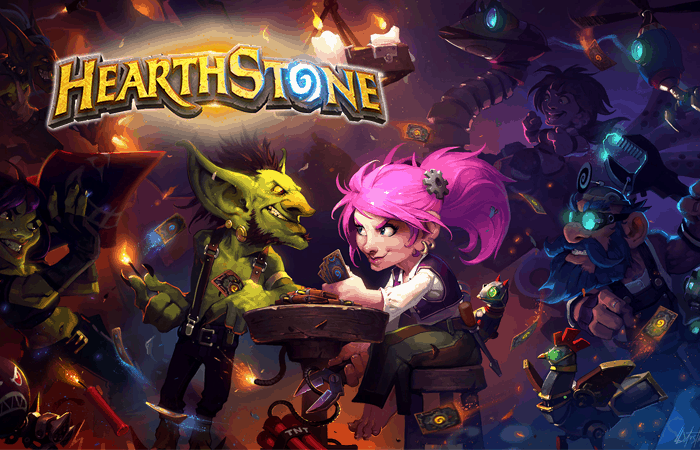 Los Angeles, California, the city of angels, will be home to Murlocs and Fiery War Axes this weekend. With the meta settling down from the most recent set release and Hearthstone players searching for something new to climb to the forefront, this tournament is shaping up to be another fantastic moment in an already great series. With $250,00 on the line, the competition is sure to be fierce, and people from all over the world will be tuning in. HCT Seasonal Championships never disappoint, and this year's HCT Summer Championship will surely be no different.
For esports betting, this is going to be a big day. Hearthstone stands amongst League of Legends, Starcraft II, and DotA 2 as one of the most popular esports, and an exclusive, high-stakes event such as this makes for a lucrative night. Hearthstone fans may already be prepared for the big night, but these things can be hard to follow from an outside perspective. If you are an esports better looking to get in on the HCT Summer Championship action, or a casual Hearthstone fan looking to bolster your knowledge, this article is for you. In this article, we are going to go over the knowledge of the HCT Summer Championship 2017 that are essential to betting on esports.
HCT Summer Championship Structure
A total of 16 players will participate in the HCT Summer Championship, across two stages. The first of these is the Group Stage where groups of 4 will play Swiss style, where each player will play each round. The groups are as follows:

Group A
Trunks
OldBoy
Nalguidan
Tom602209

Group B
Purple
uya
Amyks
OMJasonzhou

Group C
Surrender
YAYTears
OmegaZero
Orange

Group D
Pavel
SHRoyalBaiZe
Cocosasa
Empanizado
After the Swiss rounds, the tournament will cut to a top 8 (two players from each group). The top 8 will be decided in single elimination rounds, from a quarterfinal to a semi, until two players are duking it out for the top prize.
The HCT Summer Championship will pay out the most money to the top 4 players, with the other 12 players still leaving with some cash. The player in first will win $60,000, with the player who loses in the finals walking away with $40,000, and the 3rd and 4th slots each earning $20,000. Players who make the top 8 but miss the semi-finals will all take $12,500 home, with $7,500 going to those who miss the single elimination rounds.
Players of Hearthstone can bet in a special way, through the Choose a Champion program. Through this program, a player can choose who they think will win the tournament for the chance to win packs and other in-game goodies.
The official Hearthstone Twitch Channel will stream the entire event, with well-known Hearthstone streamer and former Magic pro Brian Kibler on commentary.
As always, the stream is sure to be some of the greatest esports coverage that we will see all year, as Blizzard goes above and beyond for their viewers. This will be especially exciting, as Twitch has recently integrated a Hearthstone card reader to any Hearthstone streams.
HCT Summer Championship Betting Guide by Group
Each group has an even chance of putting players into the top 8, and it is difficult to know who will win the tournament before that cut. With the Hearthstone meta being very clear right now, we have still seen some rogue brews floating around that may allow a player to spike a tournament. As the event grows nearer, be sure to look for streams and articles from players, as they may give further tips.
The Gold Series 2017 players are comprised completely of Chinese players. The first seed is Trunks, who took first in the Gold Series 2017 – Summer event, giving him an undeniable momentum. Trunks have had a great year so far, having been in the Top 8 of all but one of the four major tournaments he has participated in. Baize, the second seed, has come out of seemingly nowhere, but recent match results imply that his showing at the HCT Summer Championship may not be great. Jazon Zhou and OmegaZero also have some momentum going into the event, finishing 3rd and 4th, respectively, in the Gold Series event that Trunks took over.
The European Group also looks good heading into the tournament.
Pavel has spiked no events this season but has put up consistent high finishes. Amyks has just burst onto the scene and is something of an unknown quantity, while OldBoy's deckbuilding prowess makes him something of a wildcard. Finally, Orange walked away in first place at DreamHack Montreal, which shows how well he can handle stiff competition.
The Asia-Pacific group seems a bit top-loaded. While Surrender took down the Asia-Pacific Spring Championship, Tom602209 is the only other player with two strong finishes early this year and late last year. While this doesn't bode very well for the Taiwanese player, as this is his first major competition in 6 months, it may be a sign of a fierce hunger and tenacity that could carry him to a good showing.
Finally, the Americas group seems to follow the Japanese team. PurpleDrank, the first seed from the Americas, qualified for the HCT Summer Championship when he won the 2017 HCT Americas Summer Championship earlier this year. This Canadian player has a strong team and a great grasp on the meta, which is sure to lead to great things. Following him in second seed is Nalguidan, who lost to PurpleDrank in the finals of the aforementioned event. YAYTears and Empanizado take the 3rd and 4th seed, with no strong showings to base estimates off of.
Knowing this I would expect something like the following.
From Group A, Trunks and Nalguidan seem to be the most consistent players, and dodging each other in the first round will bolster their chances to Top 8. In Group B, Purple and Jason Zhou are the players we've seen before, though Amyks may feel the pressure from being new on the scene. I would expect to see Amyks and Purple in the top 8 from this group. In Group C we have several strong players, but recent high finishes from Surrender and Orange make them the most likely top 8 candidates. Finally, we have Pavel as the strongest player in Group D, almost ensuring him a slot. As Cocosassa is the second strongest player and will dodge Pavel in the first round, I expect to see him also earn his way in, though it's hard to tell with this group.