Hide Bonus Offers
| | | | | |
| --- | --- | --- | --- | --- |
| #1 | Bovada Sports | 50% Up To $250 | Visit Site | Bovada Sports |
| #2 | BetUS | 125% Up To $2,500 | Visit Site | BetUS |
| #3 | MyBookie | 100% Up To $1,000 | Visit Site | MyBookie |
| #4 | Everygame | 100% Up To $500 | Visit Site | Everygame |
| #5 | BetOnline Sports | 60% Up To $1,000 | Visit Site | BetOnline Sports |
Betting Guide for the Super Bowl 56 Halftime Show

Nobody knows just yet who will play in Super Bowl 56. That will be something NFL fans and bettors talk about over the next few months, and it will also be a hot betting topic.
You can bet on Super Bowl 56 right now in a totally different fashion, too. With news breaking in regards to who will perform at the Super Bowl 56 halftime show, the top Super Bowl betting sites are offering some fun props bettors can take advantage of.
By now, you know the Super Bowl 56 Halftime Show is poised to be a nostalgic rap ensemble. Mary J. Blige brings the soul, but Eminem, Dr. Dre, Kendrick Lamar, and even Snoop Dogg are about to bring the house down.
The exact manner they do it in, of course, is completely unknown. If you have a good guess, you can add some cash to your pocket while you watch the Super Bowl in 2022.
To assist you, let's look over the top Super Bowl 56 Halftime Show prop bets and come away with some early predictions.
Which Artist Will Sing First?
Mary J. Blige (+175)
Kendrick Lamar (+250)
Snoop Dogg (+350)
Dre (+500)
Eminem (+600)
Is there any scientific reasoning to figure this thing out? I doubt it. You have a bunch of rappers and one person who is a great singer.
Blige easing the audience in with some singing – before these guys all take turns melting our faces off with some intense bars – does seem logical. It's what is favored at Bovada, at least.
Of course, you can literally go in any direction here.
The Super Bowl 56 Halftime Show is not headlined by one or even two popular acts. There are five bonafide superstars sharing the limelight here.
Last year it was all about The Weeknd. The year before, we had a sizzling duet with Shakira and J-Lo.
This? This is nuts.
I can literally see anyone opening this thing up. It's permeating in my brain right now. Eminem storming out with "Hi, my name is…" or Dr. Dre addressing the fans and telling everyone "It's the D-O-double-G."
But what trumps Snoop Dogg kicking off this show with his classic "Ba Da Da Da Da"? "The Next Episode" may not be the most family friendly opener, but what from this lineup is?
I can't think of a better option, and the +350 price has me sold.
Will Snoop Dogg Smoke on Stage?
This is obviously an odd Super Bowl 56 Halftime Show prop, as it references Snoop Dogg's affinity for smoking marijuana.
I certainly wouldn't put it past him, but I doubt the NFL is going to want even the illusion of someone smoking weed during a live performance, plus it may not be approved inside the stadium.
The +250 odds are fun in theory, but this bet doesn't seem that logical. With no ability to bet against it, this is a weird prop we probably should just ignore.
What Will Eminem's First Song Be?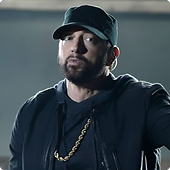 Lose Yourself (+300)
My Name Is (+300)
The Real Slim Shady (+300)
Without Me (+350)
Stan (+600)
Eminem should be a prominent fixture of the Super Bowl 56 Halftime Show, as he's one of the best rappers in the group, and his material is arguably the most popular.
Really, he's the biggest name in this ensemble, so not having him in it a good deal would be surprising.
You're not betting on how many songs he raps or sings, though. You just need to predict which Eminem song is played first during the show.
Of the options listed above, "Lose Yourself" and "My Name Is" stand out the most.
"Stan" is a total long shot just because of its dark nature, while "Lose Yourself" is arguably his most well received single, and "My Name Is" registers as a trademark track.
They're priced evenly, so I'm going to bank on the show keeping it light and using "My Name Is" as a fun track to introduce Eminem to the show.
Will Eminem Make a Political Statement?
This is another Super Bowl Halftime Show prop bet where you can only bet on one outcome. It's not a big deal, provided you're interested in the lone betting option.
There isn't a ton to go on here to guarantee Eminem takes some type of a political stand during the Super Bowl Halftime Show, but we do know he endorsed Joe Biden, and he's been a backer of Black Lives Matter.
Eminem 'proud' of Detroit Lions quarterback's Black Lives Matter essay

⏩ READ MORE: https://t.co/0n5E0NZkbs pic.twitter.com/eoDUI5dEnM

— HipHopDX (@HipHopDX) September 21, 2020
On top of that, when have we known Eminem to not tell people what is on his mind?
For better or worse, Marshall Mathers has historically been quite vocal about his beliefs, so whether he sends a message that is pro-BLM, anti-police, or has something to do with society in general, I won't be shocked when it happens.
Will All 5 Artists Perform the Same Song?
I like the price here, but the only song that stands out is a possible opener in "The Next Episode".
Nate Dogg is one of the original pieces to this song's puzzle, but he died in 2011. The Halftime Show producers could opt to bypass this song for that reason, or they could allow someone else to fill that role.
This is one song that featured several artists, and may be the only one where I could see it happening.
It's possible but including five performers in one song feels a bit chaotic. I'd probably just pass on this one, even though the +150 odds are inviting.
Number of Songs to Be Performed
Over 7.5 (-120)
Under 7.5 (-120)
I don't think there is anything concrete to go on with this Super Bowl 56 Halftime Show prop bet, other than there are five artists that need to be heard here.
That, and history does show that the Super Bowl Halftime Show can include a litany of songs. Here's a quick look at the past five big game performances, and how many songs were included in the show.
Super Bowl LVI – The Weeknd (9)
Super Bowl LIV – Shakira & J-Lo (18)
Super Bowl LII – Maroon 5 (9)
Super Bowl LII – Justin Timberlake (11)
Super Bowl LI – Lady Gaga (7)
A quick glance at recent Super Bowl Halftime Shows tells me we're in for a lot of rap music. The other thing to point out is that the four performers who did the show by themselves had a smaller number, but when the NFL had two superstars together, their set list doubled the next closest performer.
Now you have five elite performers to cram into one space.
I don't see any way how this group puts fewer than eight songs on the table here, so this feels like an easy bet to smash the Over for.
Will Anyone Perform a Brand-New Song?
I'd just throw caution to the wind here. You can't bet against it, and with five massive names from the music industry, it's always possible one debuts something new.
Heck, maybe the bang got together for a special performance they created just for Super Bowl 56.
You never know. The +1000 odds convince me to throw something at this bet, but I totally get it if you want to leave it alone.
Betting on the Super Bowl 56 Halftime Show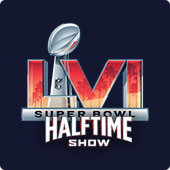 There are two things to keep in mind when doing any Super Bowl 56 Halftime Show betting; only the performers really know for sure what will happen, and these are just some of the props that will ultimately exist.
You can do some research and go off past performances or logic, but as is the case with a lot of entertainment props, you're taking on some risk.
There will also be a slew of Super Bowl 56 Halftime Show prop bets as the game draws closer, so if you don't see something that is your cup of tea here, you can wait and still not miss out.
In that same breath, it's very possible news leaks about the Super Bowl 56 Halftime Show, and/or the prop bets seen above are pulled and no longer offered.
If you feel good about any of them, getting in early bets well before the show (and before the props expire) is strongly encouraged.
This is just the start when it comes to Super Bowl props, though. Check out this complete guide to betting on Super Bowl prop bets below.