Betting Guide for the 2022 RBC Heritage with Odds and Predictions

The 2022 RBC Heritage odds are officially out, so it's time to break them down and see which golfers we should be targeting this year. The PGA Tour is fresh off an exciting event with the Masters, with Scottie Scheffler taking home his first-ever green jacket.
Luckily for the 2022 RBC Heritage field, Scheffler will not participate. That opens the door for other golfers, as Scheffler has been dominant as of late. Scheffler has won the Masters, WGC-Dell Match Play, Arnold Palmer Invitational, and the WM Phoenix Open in the last two months.
Nonetheless, other golfers will be looking to catch that same fire that Scheffler has, starting in the RBC Heritage event. Let's look at the 2022 RBC Heritage odds and the golfers you should consider for your betting sheets.
Where to Bet on the RBC Heritage in 2022
First, you'll want to head over to these sites for all your 2022 RBC Heritage betting odds. This event is shaping up to be another exciting one, so you'll want to make sure you get your bets in as soon as possible.
Signing up for these sites is quick and easy. All you need is your personal identification information and your preferred payment option. After that, you'll want to look at what each site offers. That could range from the welcome bonuses, promotions, unique bets, and much more.
You might not have known where to bet on the 2022 RBC Heritage before, but you have come to the right place. Not only do these golf betting sites have a lot to offer for golf betting, but they also offer much more outside of that.
There are other sports you can bet on across the world or casino games if that's more your speed. Either way, signing up with a safe betting account will be the most important thing here, so you don't get scammed through unofficial sites.
If you're new to golf betting and want to start with our 2022 RBC Heritage betting preview, check out our golf betting strategy guide for some helpful tips to get you started.
Golf Betting Strategies
Latest RBC Heritage Odds for 2022
For our 2022 RBC Heritage betting preview, we will be utilizing the odds from Bovada. Bovada is a great site for your golf betting needs, so head over there to bet on the 2022 RBC Heritage odds.
These are the top 25 options that you can bet on for this year for the RBC Heritage. It doesn't stop there, though, as many other options are available. You can currently bet on up to a whopping 132 golfers for this event.
For example, the longest shot to win the event is a three-way tie at (+100000) between Morgan Daneen, James Plot, and William McGirt. A $10 bet on one of those options will call for an enormous payout of $10,000 if they somehow pull it off.
A moment to remember for Stewart Cink.
He captures the 2021 @RBC_Heritage. pic.twitter.com/rZXNc9zqot

— GOLF on CBS ⛳ (@GOLFonCBS) April 18, 2021
Last year's event winner was none other than Stewart Cink. Cink has a ton of experience at the Harbour Town Golf Links, and it paid off for him last year. He took home the $1,278,000 first-place prize and will be attempting to defend his crown this year at (+10000) odds.
The 48-year-old has had 18 total tries on this course, winning the 2021 and 2004 events (MCI Heritage). It hasn't been pretty between those tries, but Cink's wins at this course prove that everyone in the field could sneak out a win here.
Will he be out 2022 RBC Heritage prediction to win? Read on to find out.
Top Contenders for the 2022 RBC Heritage
Cink might have a couple of wins to his name at this course, but he is not the favored golfer to win by any means. That is a shared honor between two of the best golfers on the PGA Tour right now, Collin Morikawa and Justin Thomas.
These two have been lights out all year, and they will have their eyes on winning this year's event. Let's take a closer look at why these two are at the top of the totem pole of the 2022 RBC Heritage odds and another top contender.
Collin Morikawa (+1400)
Collin Morikawa is 25 years old, but he's been golfing like a veteran in the 2022 season. He hasn't won an event since November of 2021 (DP World Tour Championship), but you could make the argument that he's due for a win.
Morikawa's recent performances have been top-notch. He is fresh off a great performance in the Masters, where he placed 5th in a very competitive field.
Other than that great performance last week, he also placed highly in other 2022 events. He placed 2nd (tied) in the Genesis Invitational, 2nd in the CJ Cup, and 5th (tied) in the Sentry Tournament of Champions and the Hero World Challenge.
You can also add in two more top 10 finishes and one more top 20 finish this season as well. Out of his 11 events in 2022, only 3 of them he's placed 62nd or worse in. The rest he has been dynamite and just a couple of places short of first.
Morikawa has only had two career attempts at this course, but that might not affect him as much as you think. In only his second attempt (2021) at Harbour Town Golf Links, he placed 7th (tied).
He could look to improve on that and could be a major threat to winning this event.
Justin Thomas (+1400)
Justin Thomas is at the top of the 2022 RBC Heritage betting odds and should not surprise golf fans. He's been incredible for a decent amount of time now.
Thomas placed a respectable 8th (tied) in last week's Masters, so he's still near the top even if he didn't win. That's been the theme for him over the past couple of years, actually.
Justin Thomas with some artistry through the trees ? pic.twitter.com/AGPN3W70o3

— PGA TOUR (@PGATOUR) April 9, 2022
The 28-year-old hasn't won an event since 2020 (WGC-FedEx St. Jude Invitational), so he can be due for a win here as much as Morikawa.
Thomas has also participated in 11 events in the 2022 season. Of those 11 events, he's placed within the top 10 in 7 of them. He placed within the top 20 in two more and no lower than 35th this year.
That proves that he will be at the top basically no matter what. Like Morikawa, he doesn't have insane experience in this course, but he's been effective in just three attempts.
He put up a 75th place dud in 2016 but placed 11th (tied) in 2015 and 8th (tied) in 2020. I would say with his level of play recently, Thomas looks like a great bet to land within the top 10 at worst.
If your floor is that high, you need to be looked at as a serious threat to win the event.
Matthew Fitzpatrick (+2200)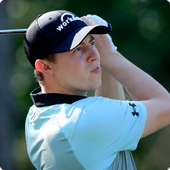 Matthew Fitzpatrick is another golfer who is one of the better contenders for this event. Despite being in 6th place in terms of the 2022 RBC Heritage odds, Fitzpatrick remains a top contender.
My main reason for that is his recent success at Harbour Town Golf Links. He's fresh off a great finish in 2021, where he placed 4th, and could be looking to seal the deal this time around.
Fitzpatrick was also able to finish tied for 14th in 2020 and 2018. Those are some substantial finishes over the last four years or so, which could make him a great bet that flies under the radar.
He also finished 14th in the Masters, so his play has been respectable lately. He finished 18th in the WGC-Dell Technologies Match Play in his attempt before that and 5th (tied) in the Valspar Championship in the one before that.
Add in 4 more top 12 or better finishes in the 2022 season, and you have an underrated golfer in the 2022 RBC Heritage odds.
2022 RBC Heritage Sleepers to Consider
That brings us to the sleeper bets you should consider for your official 2022 RBC Heritage prediction. Even though the top options have a higher chance of winning this event, they haven't exactly been able to seal the deal recently.
That could open a window of opportunity for the sleeper bets and make for some great value bets if they can pull it off. Let's look at two more golfers on our 2022 RBC Heritage betting preview without further ado.
Webb Simpson (+3300)
Someone who does have experience winning at this course is none other than Webb Simpson. The 36-year-old hasn't been exactly on fire as of late, but a familiar course with which he's had previous success could ignite his flame.
Simpson was the champion of the 2020 RBC Heritage and could be looking to win his trophy back after losing it to Stewart Cink in 2021.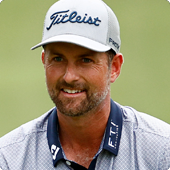 Though, he put up quite the fight to defend his crown in that event. His 9th place finish was respectable, and he could use that as fuel to launch himself up the standings for 2022.
Those aren't the only amazing finishes that Simpson has had in this event throughout his career. He's participated in every event since 2009, so he's got a nice level of experience here as well.
Throughout his attempts since 2009, Simpson has also placed 2nd in 2013, 5th in 2018, 11th in 2017, 14th (2010, 2011), and 16th (2019). Those are very notable when considering his 2022 RBC Heritage odds price right now.
Matt Kuchar (+6600)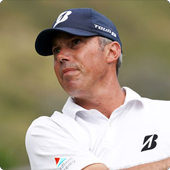 Someone who I think is being disrespected in the 2022 RBC Heritage odds is Matt Kuchar. Kuchar is someone with a lot of experience in this course, dating back to 2004.
Not only that, Kuchar had a 1st place finish back in 2014. Winning this event before proves that you can very well do it again, making Kuchar a sneaky bet here.
In addition to his 1st place finish in 2014, he's also placed 2nd in 2019, 4 more times in the top 10, and 5 more times in the top 25. That's notable, and I'm puzzled to see his odds this low considering the competition here.
Kuchar is also coming off a great performance in his last event. He didn't participate in the Masters, but his 2nd place finish in the Valero Texas Open is impressive.
He could be at his best considering his last performance and rest time between this event. Not to mention winning this event in the past and having loads of experience on this course.
Best Bets for the RBC Heritage in 2022
Webb Simpson to Place Top 20 (+150)
Justin Thomas to Place Top 10 (+160)
Matt Kuchar to Place Top 20 (+260)
Our 2022 RBC Heritage prop bets will feature three golfers who could have great chances to place within the top 10 or 20. Picking the outright winner of the event is an extremely difficult thing to do, which is why the odds are so profitable in the first place.
You can drop a few bucks on your favorite golfer(s) to win the RBC Heritage this year, but a safer bet would be to bet on them placed within a certain range.
Webb Simpson and Matt Kuchar are longshots to win the event, but a safer bet would be to place in the top 20. The 2022 RBC Heritage odds for them to place within the top 20 range is still in positive territory, which should have a lot of value.
For Example
You can place your bets for the outright winner on Bovada, but head over to BetUS for a couple of other 2022 RBC Heritage prop bets like top 5, 10, or 20.
As I said earlier, Simpson and Kuchar could very well be the potential winners of this event. With that said, long-shot bets are tough to rely on. This is a great way to combat that and give ourselves a chance to cash a bet with great odds.
Justin Thomas makes even more sense to place them within the top 10. He's been on another level compared to everyone recently. He's tied for the top choice to win the whole event, so for him to place top 10 seems like a safe thing to bet on.
RBC Heritage Prediction and Betting Advice for 2022
The 2022 RBC Heritage odds are ready for you to place your bets for who you think comes out on top this week. The choice is yours, as many options could make sense that I haven't covered.
As for my official 2022 RBC Heritage prediction for who I think wins the whole event, I will roll with Matthew Fitzpatrick as an underrated option for this event.
He's got a better price than Morikawa and Thomas and could have a higher chance to win than Simpson and Kuchar. Feel free to bet along with me or make your predictions for who you think wins the 2022 RBC Heritage this year.
These won't be our only recommended golfers to bet on for this event, so make sure to check out our golf picks and dfs advice below for more recommended bets.
September
Casino of the Month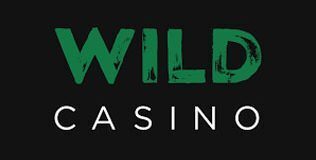 Welcome Bonus
250% up to $5,000