Betting Guide and Analysis for the 2022 NHL Draft

The 2021-22 NHL season is officially in the books. The Colorado Avalanche earned their first Stanley Cup title since 2001, denying the Tampa Bay Lightning a three-peat.
Colorado and Tampa Bay can join the remainder of the league as they set their sights on the 2022 NHL draft. The Avalanche is a great example of building a team through the draft. This could be the turning point for an NHL franchise.
The 2022 NHL draft odds have many options, including the No. 1 pick. Let's start with the best sites for hockey betting.
Where to Bet on the 2022 NHL Draft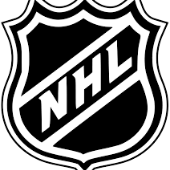 The top hockey betting sites did an excellent job with the NHL playoffs. They quickly released odds for playoff games and had extensive betting options for the Stanley Cup Finals.
These sites began to roll out odds for the No. 1 pick ahead of the conclusion of the Stanley Cup. The NHL draft betting guide features more than the No. 1 pick.
As always, I encourage bettors to visit each site ahead of time to see which suits your style. One site may have better value than another, or the sign-up bonus may be in your favor. Either way, no one wants to scramble at the last second.
2022 NHL Draft Odds for the No. 1 Pick
Shane Wright has been the top player throughout the 2022 NHL draft process. The 18-year-old center has posted impressive numbers in the OHL, scoring 94 points in 63 games last season.
My NHL draft betting preview isn't making a guarantee with him going No. 1. We saw a late turn of events with the top pick in this year's NFL and NBA draft. Will that happen in the NHL?
Top NHL Draft Prop Bets for 2022
There's little value in wagering on the No. 1 pick, but BetUS gives us many props bets. Let's check out the draft position for the top NHL draft prospects.
Juraj Slafkovsky Draft Position Under 3.5 (-350)
Is there value in having Juraj Slafkovsky as a top-three pick? No, but it might be one of the easiest NHL draft props.
Slafkovsky played a crucial role in Slovakia, earning the Bronze Medal in the 2020 Olympics. He won MVP after recording seven goals in seven games. The left-winger played for TPS in the Finnish Liiga, but he left his mark in the Olympics.
Typically, I wouldn't take a prop with such low odds, but I haven't seen anything to suggest he won't be a top-three pick. Most people have him going No. 2 to the New Jersey Devils. The NHL betting odds show he has the best chance to surpass Shane Wright for the No. 1 pick.
Whatever the order of selection, most NHL Draft projections have Shane Wright, Juraj Slafkovský & Logan Cooley as the top trio.

Here's a dark-horse pick for the Coyotes at No. 3, along with the reasons why Arizona could lean in this direction.

Unlocked: https://t.co/TFZq4IbVWt

— Craig Morgan (@CraigSMorgan) June 26, 2022
Slafkovsky isn't the most physical player, but his speed and puck skills will make him a valuable asset for any team. He also has enough flash to work through the zone and navigate around defenders quickly.
My NHL draft predictions have him going No. 2 to the Devils. If they pass on him, it'd be a shocker if the Arizona Coyotes didn't select him at No. 3.
There's no value, but do you want to pass on a guaranteed profit?
Matthew Savoie Draft Position Over 5.5 (-120)
Matthew Savoie should be a top 10 pick in the 2022 NHL draft. The 18-year-old center has excellent puck skills and can make passes as well as anyone. Savoie doesn't have elite speed, but he's fast enough to compete in the NHL.
The biggest drawback to his status as a top-five pick is his size. Savoie is 5'9", making his lack of top-end speed even worse. He can be a physical player, but how will it look against players over six feet?
I still believe he'll be a top-five pick. His numbers prove he's among the top players in the 2022 NHL draft.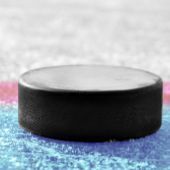 35 goals
55 assists
90 points
Savoie accomplished those numbers in 65 games with the Winnipeg Ice of the WHL. Ultimately, I don't believe it'll be enough to make him a top-five pick.
My NHL draft betting guide has a strong consensus with the top three. I expect the Seattle Kraken and Philadelphia Flyers to target defensemen with the fourth and fifth pick. Philadelphia may go in a different direction, but Savoie likely isn't their top option.
My NHL draft prop bets don't have much value, but you'll have a good number with Savoie going outside the top five.
Cutter Gauthier Draft Position Under 12.5 (-155)
There are many players in the 2022 NHL draft from the U.S. NTDP. Logan Cooley will be the top player on the team, but it wouldn't surprise me if Cutter Gauthier was a close second.
We talked about size being an issue with Matthew Savoie. That's not a problem for Gauthier, as the forward stands at 6'3". Gauthier's size and physicality make him an optimal player on the PK. He also has a lethal shot, making him a weapon in the power play.
This projection seems awfully low, considering I haven't seen dropping out of the top 10.
He's big. He's skilled. He's tenacious. He's everything you want in a power forward.
Oh, and apparently he can play center too.
There's a number of reasons why the Red Wings should be interested in Cutter Gauthier. Check some of them out here:#LGRW #THW https://t.co/sbmFrXVK6v

— Devin L. (@HockeyWithDevin) June 22, 2022
My 2022 NHL mock draft had him going No. 6 to the Columbus Blue Jackets. If there were an alternate line, I'd be willing to wager on Gauthier being a top 10 pick. The NHL draft betting odds believe he'll at least be a top 12 pick.
It's hard to see someone with his size and skill set not being a top 10 pick. He'll attend Boston College, but that shouldn't affect his draft stock. That could help his chances, considering it'll give him time to develop his game.
Gauthier should at least be a top 12 pick in the 2022 NHL draft.
Best Bets for the 2022 NHL Draft
We've discussed my favorite prop bets for the 2022 NHL draft. However, other bets exist, including one player drafted before another. Let's check out my favorite NHL draft betting picks.
David Jiricek Drafted Before Joakim Kemell (-125)
David Jiricek and Joakim Kemell should come off the board in the top 10. Jiricek is a defenseman, while Kemell is a winger. Honestly, that may be all it takes for Jiricek to go before Kemell.
The Seattle Kraken and Philadelphia Flyers should be in the market for a defenseman. Simon Nemec and Jiricek have been neck-and-neck for the top defenseman. At least one will likely go to the Kraken.
That opens the door for the Flyers. They've shown interest in the Czech defenseman.
"Depending on how it falls, maybe you trade back a couple of spots even or look to trade up. We'll see how it goes."

Will the Flyers land the best defenseman in the NHL draft at No. 5?@JHallNBCS takes a look at David Jiricek: https://t.co/IVsgR2GMPM

— NBC Sports Philadelphia (@NBCSPhilly) June 22, 2022
There isn't much wiggle room for Kemell to jump Jiricek. It's essentially a guarantee of which players will go in the top three. It's hard to see Jiricek falling below the No. 5 pick.
I expect Kemell to be a top 10 pick, but we're likely talking about the 7-9 range. That's not enough for my NHL draft betting guide to have him ahead of Jiricek.
The only thing that could cause Jiricek to slide is knee surgery in January. We haven't heard any concerns, but they could pop up. That could lead to some favoring Kemell over Jiricek. I'm sticking to my original pick with Jiricek over Kemell. He should be a top-five pick.
Frank Nazar Drafted Before Danila Yurov (-110)
The odds for the NHL draft give Frank Nazar a slight advantage to go ahead of Danila Yurov. Nazar will attend Michigan before joining his NHL team, but the 18-year-old center has NHL potential.
His size isn't ideal for an NHL player, but he makes up for it with his aggressive playstyle. His speed and quickness give him an excellent chance to be a top 15 pick with top 10 potential. Please take a look at his numbers with the U.S. National U18 team below.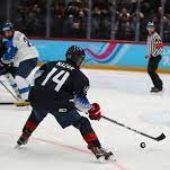 56 games
28 goals
42 assists
70 points
Can Yurov jump him in the 2022 NHL draft? He wasn't a significant contributor in the KHL but looked better in the MHL, recording 36 points in 23 games. His lack of a big role could hurt his draft stock.
Yurov isn't a big playmaker, but he's a good skater with enough speed to work around defenders. There's no doubt he'll be a top 20 pick in the 2022 NHL draft.
I've seen a higher grade on Nazar than Yurov. I'm repeating that sentiment, as Nazar should go in the 10-15 range. I expect Yurov to go off the board in the 15-20 range.
Denton Mateychuk Drafted Before Pavel Mintyukov (+155)
We've talked about Simon Nemec and David Jiricek being the top defenseman in the 2022 NHL draft. They aren't the only top defensemen, with Denton Mateychuk and Pavel Mintyukov lurking as top 15 picks.
It's a pretty tight race, with both players likely coming off the board in the 10-20 range. Mintyukov is the favorite to go ahead of Mateychuk, but I like the value for the latter. Mateychuk posted impressive numbers with the Moose Jaw Warriors in the WHL.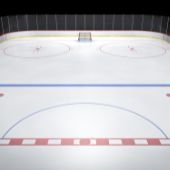 65 games
13 goals
51 assists
64 points
He kept it going in the playoffs, recording 10 points in 10 games. He's under six feet, but Mateychuk makes up for it with his speed and vision. Mateychuk also excels on the defensive end.
Mintyukov likely has the advantage on the offensive end, but his defense isn't as strong. Sometimes, he'll be too aggressive and put himself in a bad spot. That's why I'm taking the value with the 2022 NHL draft odds.
It could be a toss-up with which player goes first in the NHL draft. In a situation like this, it makes sense to take the value. You can do so by visiting the best USA betting sites.
2022 NHL Draft Betting Tips
Everyone wants the inside track to betting on the 2022 NHL draft. My top betting tips will help you earn a profit for this year's draft.
Follow NHL Mock Drafts
Plenty of people betting on the NHL draft don't have an extensive background in the sport. Then, you have people who know much about the sport but not as much as the experts. That's where the mock drafts come into play.
NHL experts create these mock drafts with insider knowledge. They know information that might not be available to the public. They are your best option for betting on the NHL draft. Look at the top sports sites' No. 1 pick in the latest mock draft.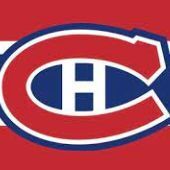 Bleacher Report: Shane Wright
The Athletic: Shane Wright
SBNation: Shane Wright
NHL.com: Shane Wright
That's why the odds for the No. 1 pick are in Shane Wright's favor. I'm not sure I've seen a mock draft with him not going No. 1. These mock drafts will also help with the NHL draft prop bets.
Uncertainty Should Lead to Value Bets
NHL mock drafts will help with the top 10 picks, but they vary later in the first round. One mock draft may have a player in the top 15, and the other could have that player going in the second round.
As you find players that might have uncertainty, I would take the value with their prop bet. That's where the player matchups and draft position come into play.
I used the same approach for Denton Mateychuk over Pavel Mintyukov. I had both players in the 10-15 range, but I couldn't put one above the other. If Mintyukov presented more value, I likely would've had him ahead of Mateychuk.
Shane Wright is the clear favorite to be the No. 1 pick in the 2022 NHL draft. If you have any doubt about the decision, check out the other options. There's value on the board.
Betting on the NHL Draft in 2022
The 2022 Stanley Cup Final is in the rearview, and the NHL draft is Thursday, July 7. There's a chance we'll see movement in the final week, but it won't be much.
Shane Wright should be the first player off the board. The 2022 NHL draft odds have a strong consensus with the top-three picks. I feel confident about the top five, but anything can happen from there.
That's where I'd recommend finding value for the NHL draft.
Fans can watch the draft next Thursday at 7 p.m. ET on ESPN. Check out the biggest NHL draft busts in the meantime.
AUGUST
Casino of the Month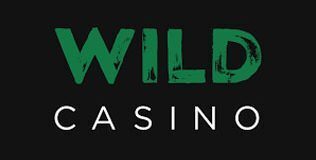 Welcome Bonus
250% up to $5,000
Read Review
Visit Site