Betting Guide for the 2020 WWE Tables, Ladders, and Chairs – Odds, Analysis, and Betting Tips

The 2020 edition of the WWE Tables, Ladders, and Chairs is going to be the last big wrestling show of the year. The organization made sure to make it memorable by featuring a lineup of big Raw and SmackDown stars.
The odds for the event are already available and you will find them in this WWE Tables, Ladders, and Chairs betting guide for 2020. I share the prices and my thoughts for every match on the schedule, as well as general information about the 2020 TLC and betting tips that can help you make better decisions.
Before we get there, here's where to bet on WWE Tables, Ladders, & Chairs for those of you simply looking for the best betting sites for your wagers.
About the 2020 WWE Tables, Ladders, and Chairs
The WWE Tables, Ladders, and Chairs 2020 is scheduled for December 20. The event will take place in St. Petersburg, Florida after the organization's contract with the Amway Center in Orlando expired.
There will be limited attendance once again, but the WWE made sure to install all the required ThunderDome equipment. That would allow many fans to enjoy the show from their homes and be part of the TLC 2020 virtually.
Most matches on the schedule will feature a title and here's what the WWE has confirmed so far.
| | |
| --- | --- |
| Fight | Belt |
| Drew McIntyre vs. AJ Styles | WWE Championship |
| Sasha Banks vs. Carmella | WWE SmackDown Women's Championship |
| Roman Reigns vs. Kevin Owens | WWE Universal Championship |
| Bray Wyatt vs. Randy Orton | |
| Nia Jax and Shayna Baszler vs. Asuka and Lana | WWE Women's Tag Team Championship |
I remind you that the wrestlers can use tables, ladders, and chairs as legal weapons during the event, so we are expected to see a lot of action on December 20.
With that in mind, let's move on to all matches.
Drew McIntyre vs. AJ Styles Odds
Drew McIntyre to win
-500
After defeating Randy Orton multiple times, Drew McIntyre needed a new foe in his defense of the WWE Championship. There were plenty of question marks around his future opponent for TLC 2020, but AJ Styles earned the shot.
He went through a triple-threat match against Riddle and Keith Lee to earn that right and the question is if his rise will continue during the WWE Tables, Ladder & Chairs 2020.
I don't think that's the case and the top WWE betting sites tend to agree with me.
Drew McIntyre is the much bigger star and AJ Styles looks like a guy who's just a short-term rival until the WWE decides on what to do with the champion next.
Sasha Banks vs. Carmella Odds
There's another Tables, Ladders, and Chairs 2020 title match that many view as mostly one-sided.
Sasha Banks will have to defend her WWE SmackDown Women's Championship against Carmella on December 20.
The two have been going at it since October and Carmella engaged in multiple surprised attacks against the champion. It was only natural for the WWE to continue this feud with an official fight.
The question is if the organization would want to drag this one further or end it right there. I believe that the latter is more likely, so a win for Banks looks like the better call for this match.
The only reason I would consider backing Carmella is that there are plenty of matches with a clear favorite. The WWE would probably want to mix it a bit and give a win to one of the underdogs.
Roman Reigns vs. Kevin Owens Odds
Roman Reigns to win
-1000
Roman Reigns was on a winning streak that lasted almost a year, but it was ended in bizarre fashion this week. The Tribal Chief lost a doubles match with Jey Uso versus Kevin Owens and Otis after a disqualification.
The WWE Universal Champion will have the chance to avenge this defeat and defend his belt against Kevin Owens at WWE TLC 2020.
The stipulation of the match includes chairs, ladders, and tables as weapons, so I expect an entertaining clash. And yet, it looks like Reigns is a huge favorite in this one. The only plausible scenario for an Owens victory would be a potential long-term feud between the duo.
I don't think that the WWE is looking for that, so Reigns should win this one.
Bray Wyatt vs. Randy Orton Odds
Randy Orton wanted to go after Drew McIntyre's belt once again, but Bray Wyatt prevented him from doing so. The icon will now face the Fiend in an attempt to retaliate and this is one of the most anticipated matches of the WWE Tables, Ladders & Chairs 2020.
The two wrestlers have a lot of history and met a couple of times in the past. The most memorable of them was during WrestleMania 33 when Orton beat his opponent.
Wyatt enters this clash as the favorite, though, and I'm not exactly sure what to expect. Orton has taken plenty of losses recently and the question if this trend will continue. I don't have a strong opinion here, but I believe that the underdog's price might be on the high side.
Nia Jax and Shayna Baszler vs. Asuka and Lana Odds
The odds for this match are not yet available, but I will add them here when the online sportsbooks release their prices.
I'm not sure where to begin here because the storyline behind Nia Jax and Shayna Baszler's clash against Asuka and Lana has been complicated.
Jax has been targeting Lana for the past two months now and things escalated recently. She found her revenge by beating her foe and her partner Baszler twice in non-title matches.
The WWE announced that the contenders will now have the chance to earn the belt at WWE's Tables, Ladders, and Chairs 2020.
WWE TLC 2020 Betting Tips
Time to move on to my WWE Tables, Ladders, and Chairs betting tips that can improve your chances to win your real money wagers.
General Rules
Let's begin with some general gambling rules that you need to follow. Always look for good value instead of simply betting on whoever you think is going to win. Betting is a game of probabilities and returns; going after the WWE TLC 2020 is no exception.
You should also shop around for the best odds and exploit every promotion you could get to maximize your profits.
Finally, try to forget about your personal bias and keep your analysis objective. Whether you like a wrestler or not shouldn't impact your evaluation of the TLC matches.
Don't Forget That Wrestling Is Scripted
Betting on wrestling is different than traditional sports because all matches are scripted. You are technically not backing one of the contestants to win; you are placing a wager on the most likely scenario that the writers could deliver.
The same principle applies to WWE's Tables, Ladders, and Chairs, so don't forget that when you are placing your bets.
A Ton of Favorites in 2020
The first four individual matches that were announced all have a clear favorite. That's seldom the case in big events and something to consider when betting on the 2020 WWE Tables, Ladders, and Chairs.
I don't think that the organization will just put up a show in which everybody that's expected to win does so. There could be a surprise or two on the card, which should be considered from a betting perspective.
It means that you should be extra careful backing the favorites, and there's a good opportunity to make some money by identifying the underdog that could win.
Consider the Long-Term Future
You should consider the long-term plans for every wrestler involved when betting on the 2020 WWE Tables, Ladders & Chairs. Does the organization want a feud between Drew McIntyre and AJ Styles?
I don't think that's the case, and the Scotsman will be rivaled with a bigger star soon. If that's the case, the most likely scenario is a win in his favor.
Try to apply that line of thinking to all matches from the upcoming card if you want to improve your chances.
Final Words
Let me remind you that there might be more matches added in the build-up to the show, so I will follow all the latest developments and update my WWE Tables, Ladders, and Chairs betting guide accordingly.
In the meantime, feel free to add your own thoughts on the matches in the comments below.
AUGUST
Casino of the Month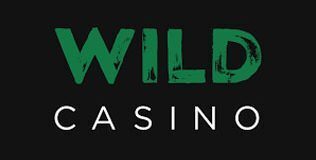 Welcome Bonus
250% up to $5,000
Read Review
Visit Site