Hide Bonus Offers
| | | | | |
| --- | --- | --- | --- | --- |
| #1 | Bovada Sports | 50% Up To $250 | Visit Site | Bovada Sports |
| #2 | BetUS | 125% Up To $2,500 | Visit Site | BetUS |
| #3 | MyBookie | 100% Up To $1,000 | Visit Site | MyBookie |
| #4 | Everygame | 100% Up To $500 | Visit Site | Everygame |
| #5 | BetOnline Sports | 60% Up To $1,000 | Visit Site | BetOnline Sports |
Betting the FA Cup Quarter-Finals – Odds, Predictions, and Picks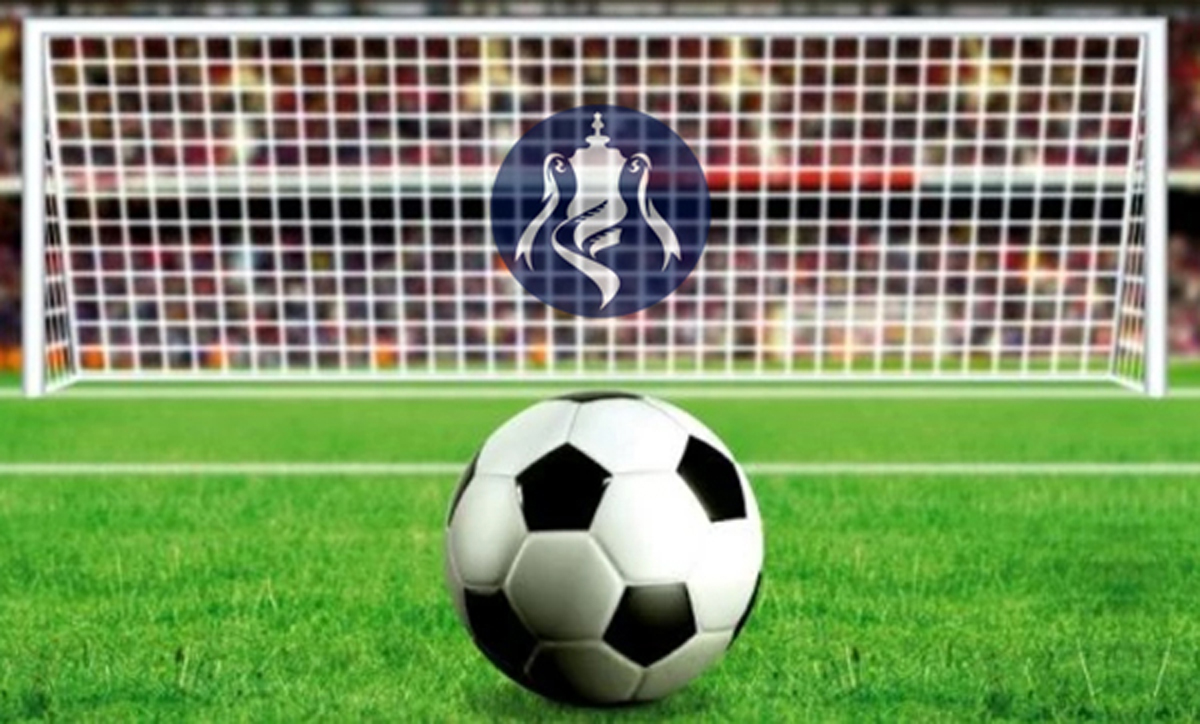 There's nothing like the magic of the FA Cup.
Although the competition has witnessed something of a decline over the past few years, it undoubtedly remains a vital part of British sports.
As the closest thing that English soccer has to the Super Bowl, you can understand why it is so romanticized.
It's a little heart-breaking to see some of the bigger teams in England lose focus on the cup. I guess this is the price of progress, but the FA Cup still matters to many teams across all divisions in England.
Should EPL leader and FA Cup hot-favorite Manchester City win the cup, it should go some way towards proving that it is still a desirable competition to win, despite how big a club is. Fans would certainly not complain about adding another FA Cup to the trophy cabinet.
Although heavily backed to win the competition this year, it's not just Man City fans who will be hoping to see their team go all the way.
Man Utd, who are out of contention to win the EPL, will be targeting the cup. Ole Gunnar Solskjaer has completely rejuvenated the team since his arrival as caretaker boss this season, and they will be a huge threat to City's hopes of adding another trophy to their collection.
Is there more to the FA Cup 2019 than Manchester United and Manchester City? You bet.
Part of what makes this unique competition so magical is when the minnows and underdogs get stuck into the usual cup giants.
This year, there are certainly a few underdogs that are capable of an upset or two.
Latest FA Cup Winner Odds
All odds are provided by Bovada and are accurate as of February 28, 2019
Unsurprisingly, the favorite to lift the cup is defending EPL champion Manchester City (-110). The last time City won the trophy was back in the 2010/11 season, which was also the first time the club had their hands on the cup since May 1969.
Although the club doesn't have the type of pedigree in the cup that their neighbors Manchester United (currently priced at +330) enjoy, they are considered the strongest team in Europe right now.
United has won the cup 12 times, coming just behind Arsenal in first place with 13 all-time wins. Man City has triumphed five times since the commencement of the FA Cup in the 1971/72 season.
Elsewhere, Wolves (+800) will be aiming to upset the applecart. The West Midlands-based club will be satisfied with what has been a solid return to the top flight this season and will be hoping to add to their four cup wins.
Watford (+1200) has never won the competition but reached the final in 1984, losing 2-0 to Everton at Wembley. Brighton (+1600) and Millwall (2004) also have one appearance in the final, in 1983 and 2004, respectively.
Swansea City, unfortunately, is the odd one out. The Welsh club has never gone as far as the others in the pack. Given that they face the mammoth task of getting past Man City, that is unlikely to change this year.
Swansea City vs. Manchester City
Manchester City to Win
-650
When Man City travels to Swansea City in this David vs. Goliath quarter-final, it will be the first time that the two teams have met in this competition.
In fact, it will only be the second time that the teams have met in any cup competition following City's 2-1 win at the Liberty Stadium in 2016's version of the Capital One Cup.
That said, it's no surprise to see City as overwhelming favorites in this clash. Swansea, who was relegated from the EPL to the EFL Championship last season, has not beaten the Manchester-based powerhouse in 12 games. City has won 12 and drawn two of those games.
The Blues will be confident of steering the ship past the Swans and could even field a slightly weakened team on the day, given that their Champions League second leg with Schalke will go down just four days before.
Well, Swansea will be hoping so, that's for sure.
The Value Bet
The home team currently occupies 14th place in the EFL Championship.
Any hopes of yo-yoing back to the EPL look to be out of the question, although, at least mathematically, there is a slight chance of making the playoff places.
Swansea City manager Graham Potter will be urging his team to do everything in their power to push the EPL giants as far as they can go. This, in itself, is a cup final for the Swans, meaning you can expect a spirited and gung-ho approach to the game.
Given that this is a knockout tie — and City will certainly not be underestimating the Welsh side — I don't expect the Blues to score as many goals as some think.
Swansea's loyal home crowd will act as a 12th man, which will make it difficult for City. Although, even if they do field a weakened team, I still believe the quality in the EPL champions' squad is enough to see them home.
Guardiola's team conceded a goal in their FA Cup fifth-round victory over Newport County on their last visit to Wales. Newport, just an hour's drive up the M4 motorway, is currently in 15th place in League 2. Suffice it to say, the home side should have scored more goals against the soccer giants.
If Newport scored one and conceded four, I can see Swansea doing a lot better. I don't think City will be aiming for anything other than a win and do not expect them to be looking for a lot of goals.
PICK
Swansea City (+2.0)
+110
Watford vs. Crystal Palace
Crystal Palace to Win
+215
Will there be a tighter contest in the quarter-finals than Watford vs. Crystal Palace?
I don't think so.
There isn't a great deal between both teams heading into the game. Watford is currently eighth in the EPL table, six places above Palace in 13th.
The last meeting between the two was at Selhurst Park in early January. Watford's Tom Cleverley fired home an excellent volley to hand the visitors the win and claim his first EPL goal since October 2017.
Palace started off well and really should have taken the game to their opponents. They didn't, and Watford's manager Javi Garcia capitalized on Palace's lack of killer instinct to come away with all three points on the day.
Although Palace has bagged some excellent results over the course of the season, consistency has been an issue for the London-based club. Nevertheless, they find themselves among the dark horses to lift the FA Cup in May.
A shocking result over Manchester City and a solid win over Wolverhampton Wanderers gave Roy Hodgson's team a massive boost in the EPL, and it would be safe enough to bet on them staying up this season.
The Value Bet
These two teams have traditionally been hard to separate.
In fact, you have to go all the way back to February 2012 to Palace's 4-0 win over Watford in the Championship to find a game where the winning margin has been more than one goal. As such, that's 12 games where the teams have only been separated by one goal.
Since that game, Palace has picked up five wins, and Watford has four, with four draws between the two.
Watford and Palace last met in the FA Cup in 2016, with the latter picking up a 2-1 win to progress to the next round.
As you can see, the bookmakers have cause to expect this one to go right down to the wire. I am with them, one hundred percent, on that.
As Watford has the home advantage and has been performing a little more consistently over the course of the season, I believe they can get the job done, but only just. Their 2-1 win at Palace in January will give them the edge heading into this contest.
Watford is a pretty good price at +140, and this seems a pretty good bet for a team that has lofty ambitions of winning their first FA Cup.
Expect a tight game, with Watford pulling away in the last 30 minutes or so.
Wolves vs. Manchester United
Manchester United to Win
+110
Wolverhampton Wanderers have made an excellent return to the EPL and currently find themselves in seventh place heading into March. They are almost guaranteed to stay up this season and will be looking to build upon what has been a satisfying campaign so far.
Against Manchester United in the FA Cup quarter-final, they will need to be at their very best to take anything from the game.
Solskjaer's revival of the Red Devils has seen them transform from a profligate band of individuals into a team that certainly looks good enough to win the competition.
Wolves have just four wins against United in the last 20 meetings of the two teams. Their last win over United was a 2-1 scraping in February 2011.
Both teams are enjoying a good run of form as of late and will be more than confident of grabbing one of the coveted semi-final spots in England's premier cup competition.
Both teams enjoy an attacking game, so this one should have plenty of opportunities for goals.
The Value Bet
United, for me, is a team in fantastic form.
Other than the Champions League loss to French champions Paris Saint-Germain, they have looked excellent.
Their 2-0 victory over Chelsea in the fifth round of the competition puts them in great standing going forward, and they should, by all means, get the better of Wolves on the day.
Make no mistake, the West Midlands club will put up a fight against their Manchester-based counterparts. They have quality around the park and know that this is their sole chance of winning silverware this season.
However, with Paul Pogba playing the best soccer he ever has in a United shirt, and with Marcus Rashford showing his quality, United will be too much on the day.
As history shows, Wolves have a pretty good record against United, and I don't expect this to change over the next few meetings between the two teams. Solskjaer has the dressing room gleaming with hope and optimism, but more importantly, they're playing attractive and effective soccer.
The margin of victory in this game will not be huge, but expect both sides to hit the back of the net with United finding more success than their opponents.
For the odds on offer, I'd certainly back United to do the job.
PICK
Manchester United
+110
Millwall vs. Brighton and Hove Albion
There is plenty of reason to suggest that this tie is the least anticipated of the round.
Well, at least from the perspective of neutral fans. However, I'm sure both Millwall and Brighton supporters will be looking forward to the game on March 16.
After all, I don't think that either set of fans had expected to make it this far in the competition. Regardless, they have, and one team has the chance to go to the semi-finals.
From there, anything can happen.
Millwall is currently 20th in the Championship and is flirting dangerously with relegation.
Brighton is 16th in the EPL, in a similar position to the London-based outfit.
Regardless of the perceived gulf in both teams' class, this is knockout soccer, and the best team on the day is more than likely to be the one to progress. As it stands, you have to favor Brighton to do enough to take the win.
Interestingly, the history of head to heads between these two teams suggests that it might be closer than most think.
The last 11 games between Millwall and Brighton have seen six draws, and Millwall winning two and Brighton taking three.
In those 11 games, there has never been a case where the winning margin was more than one goal.
The Value Bet
Despite contests between these two teams being traditionally close, I believe Brighton is in a slightly better place than Millwall.
The Premiership club may have more losses in their last ten games this season (four losses to Millwall's two), but they are playing better competition week in and week out.
That being said, Millwall shocked everyone by dumping Everton out of the FA Cup in the fifth round, scoring 3 goals to the Merseyside club's 2. This shows that they are a formidable force at home and will make it very difficult for Brighton.
Millwall could be in with a great chance of progressing here, with the home advantage certainly worth a goal, at least. If they can get off to a good start, the 2004 finalists might make it to their first FA Cup semi-final in 15 years.
However, Brighton has more quality across the park and will be fired up for this one.
I wouldn't be surprised if this one ends in a draw.
However, I'm going to trust my instinct and back Brighton to scrape a victory by one goal.
Final Thoughts
The magic of the FA Cup is still alive and kicking.
Swansea and Millwall will be aiming to shock Man City and Brighton, respectively, and provide neutral fans with a reason to get behind the underdogs.
Man City and Man Utd are the favorites to meet in the final, although they must first win their games on March 16. Then, it is up to fate whether they are drawn in the semi-finals of England's most famous cup competition.
The reality is, anything can happen in this cup.
As against the odds as it might sound, we could even end up without the Manchester giants in the semi-finals.
You just never know.