Betting on Crystal Palace vs. Brighton – Odds, Predictions, and Pick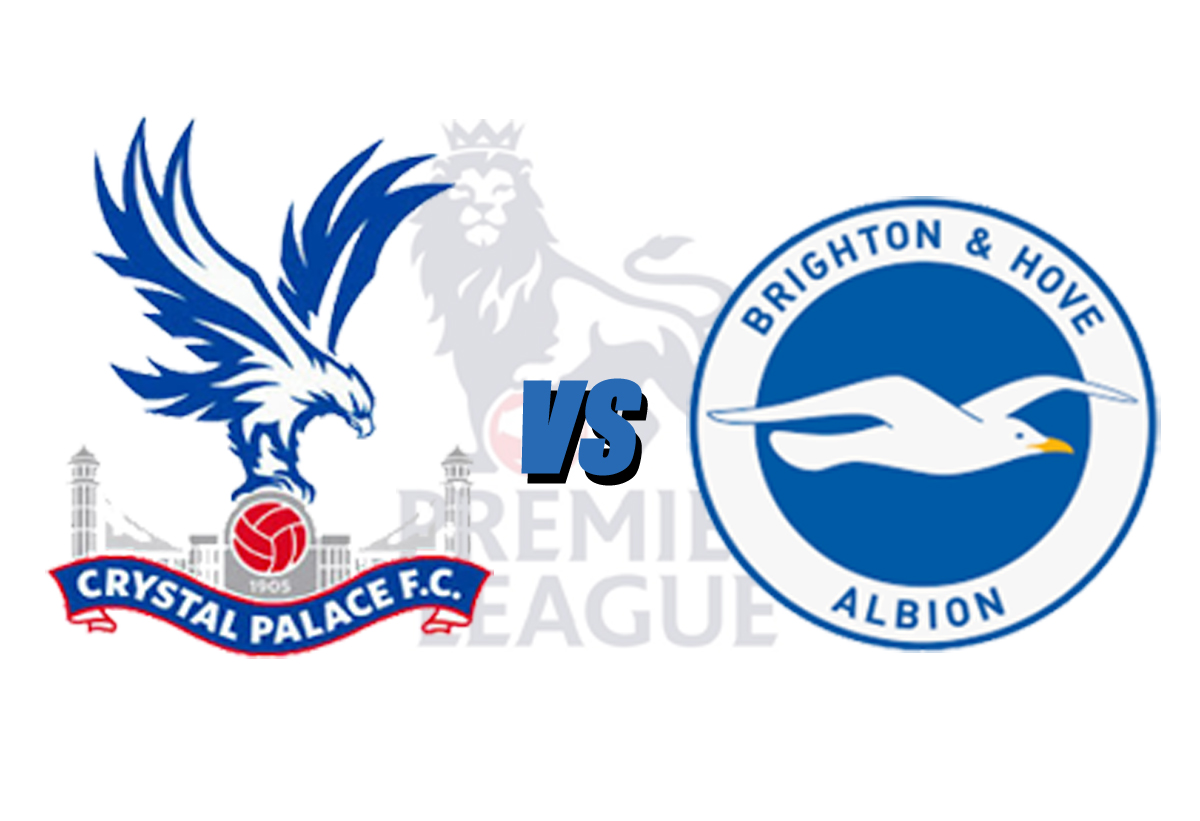 It's time for another EPL betting pick, this time for the game between Crystal Palace and Brighton.
While this probably won't be the most entertaining match of the round, I feel there might be some value in the odds.
This is why I present to you this full Crystal Palace vs. Brighton betting preview.
Naturally, I will go through the prices provided by the top EPL bookmakers and go from there. After assessing the odds, I'll do some team analysis and make my predictions and pick.
Crystal Palace vs. Brighton Odds
Here are the main betting markets for this EPL game.
Crystal Palace to Win
1.78
I'm a bit surprised by the match results odds, to be honest. Crystal Palace is doing really well recently, and Michy Batshuayi has boosted their firepower up front. They should be a bigger favorite here, if you ask me.
Brighton is a team that has struggled a lot in 2019 and might very well be involved in the battle against relegation. Sure, Chris Hughton's boys found their first EPL win for the calendar year, but it was versus Huddersfield at home.
This is the worst side in the league, so I don't think you could take much from that win. In fact, their performance was far from exceptional, so I'm not sure that Brighton's crisis is over.
It's obvious where I'm pointing at, but let's take a look at both teams before moving on to my final Crystal Palace – Brighton betting pick.
Crystal Palace Team News and Analysis
I expected a tough game for Crystal Palace against the rejuvenated Burnley away from home, but the team was excellent. Wilfried Zaha was at his usual level, while Michy Batshuayi certainly adds a lot of spark to the attack.
The striker is more than capable of scoring goals, and his movement creates a lot of space for Zaha and his other teammates. Crystal Palace has become more efficient in taking their chances, and they also create more opportunities.
The team has found the net in every one of their last nine games in the EPL, scoring a total of 18 goals in the process. It goes to show that Palace is a dangerous team that can hurt you. Even Liverpool's defense conceded three goals.
At the same time, the defense of the team is somewhat decent. Compared to the rest of the EPL, Crystal Palace is just above average, which is more than enough for the ambitions of the club and should be solid against teams of Brighton's caliber.
One of the big issues Palace had in the first part of the season was their performance at home. The team drew far too many games because of their lack of goals. Since this problem has been solved, we've seen a steady improvement.
Considering the fact that Brighton is hopeless away from home, this should be a good opportunity for Crystal Palace to take all the points and increase the gap to the relegation zone.
Roy Hodgson won't be bothered by missing players, so he should be able to field his best eleven out there. Considering the team's recent form, this should be good enough to beat a struggling Brighton.
Brighton Team News and Analysis
Up to a certain point of the season, Brighton looked set for a comfortable mid-table finish in the English Premier League. And yet, a bad run after the start of the new calendar year has put the side in a tough position.
The gap to the relegation zone was only two points up to last week, but a win against Huddersfield at home has eased the pressure. I think that Brighton will stay up, but mostly because there are teams that are much worse than them.
In a way, Chris Hughton and his boys are not that bad at anything, but they are not good, either. We've seen them score some goals and keep the occasional clean sheet, but there's no consistency in this team.
You will often see Brighton fail to muster any chances against mediocre opposition or concede multiple times. I think that the main reason is the lack of quality in this side.
This squad is barely at EPL level, and you can tell that at times.
Glenn Murray has been an inspiration in the early part of the season, and his form helped Brighton win a lot of points that could be enough to stay in the top flight at the end of the season. He slowed down a bit around the halfway point, though, and that's had a negative impact on Brighton's results.
They have been especially poor away from home, and I think that Brighton will struggle once again.
The good news is that Pascal Gross might actually be fit for this clash, but I don't really think that the German can help his team that much.
Crystal Palace vs. Brighton Betting Pick and Prediction
I think it's obvious where I'm going with this one. I won't even discuss the over/under market, as I don't see any value there.
Instead, I believe that backing Crystal Palace is actually a great idea. The team is playing much better, scoring goals for fun and growing in confidence. A home game against the struggling Brighton represents a great opportunity to keep the momentum going.
This is exactly what I expect to happen in this match, and BetOnline offers the odds of 1.78 for Palace to win this match. Since I expect something like 2-0 in favor of the hosts, I can see a lot of value in this price, and this is my final Crystal Palace vs. Brighton betting pick.
PICK
Crystal Palace to Win
1.78
Final Words
I think this is one of the best EPL bets available in a while and almost feel like I must be missing something.
If you think that's the case, make sure to share your opinion in the comments below. I would love to hear it. Also, do you think there are some other good EPL picks for this week?
Good luck!