Betting on Conor McGregor to Fight Again in 2021 With Top Contenders

With just two months and a little change until this wild year draws to a close, it's looking increasingly unlikely that Conor McGregor's next fight will be in 2021.
But if there is one thing UFC fans have learned over the years, it's never say never. Seriously. Surprises in this game can jump out at you faster than a drunken uncle in a Michael Myers mask on Halloween.
Although the Irishman is currently recovering from the leg he broke against Dustin Poirier at UFC 264 in July, bookmakers speculate on whether he could make a rapid return before the year is out. There's even a question regarding whether "The Notorious" could target a boxing match or something outside of MMA.
It's fun to hypothesize about who he fights next. But is there a real chance we could see the former two-weight world champion back in the Octagon soon?
Join me as I look to crack the case of whether the Dubliner will fight again in 2021. In attempting to do so, I'll be providing an analysis of a few of the men he could face and why.
First, let's check out the odds for McGregor's next opponent should he fight before the end of this year.
Odds for McGregor's Next Opponent in 2021
Here's the drill.
The odds above are only valid up until January 31, 2021. That means that the oddsmakers will only pay out if you accurately predict Conor McGregor's next opponent and the fight happens before the wager cut-off date.
With that established, I'll point out that there are odds for McGregor to fight more than the men above doing the rounds. However, they get a bit silly after Michael Chandler. So, I decided to cut things off at the former Bellator champ.
I mean, betting on McGregor vs. Mike Tyson is silly. Betting on McGregor vs. Neil deGrasse Tyson is just…
Anyway. If you are looking to get your hands on more Conor McGregor props and markets, hit up the top UFC sportsbooks and have a blast.
Alternatively, join me as I break down the possible opponents for Dublin's most embarrassing export since Bono.
Nate Diaz +275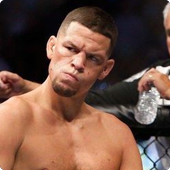 August 20 marked five years since one of the craziest rematches in UFC history.
It's kind of disappointing that we haven't had McGregor vs. Diaz 3 yet. With that being said, the bookies have made the Stockton Slugger the favorite to get the gig, if McGregor fights again in 2021.
Considered nothing more than a fan-friendly gatekeeper before stepping in for the injured Rafael dos Anjos at UFC 196 in March 2016, Diaz was transformed into a global superstar with his win over the former featherweight champ.
His second-round submission of McGregor marked the first time in 16 fights that the former Cage Warriors king had been beaten. Diaz entered the cage as high as +500 to win with some bookies.
McGregor scraped by Diaz in the second fight by the skin of his teeth. The loser was not happy, but the general consensus was that they would run it back at some point.
The two have exchanged barbs on social media over the years, with a trilogy fight occasionally being brought up by both men since the rematch. Nothing has materialized. Yet. But could that be about to change?
Although you can almost bank on a third money-spinning fight between these two rivals, I'm not feeling the odds here. It's a dangerous bout for McGregor, who is chasing a shot at the UFC lightweight title.
Diaz will want the fight at welterweight, which makes no sense for his opponent.
It's a no from me.
Tony Ferguson +350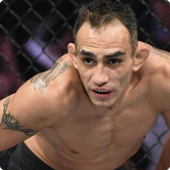 Tony Ferguson is the type of guy that…
I'm sure you've seen the memes. But is Ferguson the type of guy that could pull McGregor back from a serious leg break and fight him before 2021? If he did, we're talking some next-level sorcery on the part of "El Cucuy."
When you look at the black and white of the situation, Ferguson has nothing to lose and everything to gain from fighting McGregor. The 37-year-old is approaching the end of his career and is on the tail end of a three-fight skid, despite being within touching distance of his first title shot just over a year ago.
Losses to Justin Gaethje, Charles Oliveira, and Beneil Dariush have demoted the Californian to the status of the forgotten man of the lightweight division, but one win over McGregor changes everything.
Ferguson could realistically campaign for a shot at the title after McGregor. I mean, he wouldn't be ranked super high, but his past achievements and credentials would be enough to justify a post-fight shout-out.
But what's in it for McGregor?
Well, the UFC's greatest self-promoter could easily convince many pay-per-view buyers and casual fans that a fight with Ferguson is huge.
If that is the case, McGregor might look to elevate himself off the back of beating a version of Ferguson that might be past his sell-by date but still good enough to claim as a big win.
Interesting.
Justin Gaethje +700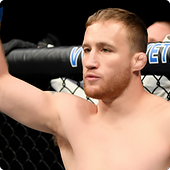 I get what the bookies are doing here.
Justin Gaethje fights Michael Chandler on November 7 in what is an unofficial title eliminator. In short, the one that gets their hand raised will take on the winner of the next scrap for the strap. More on that later.
If Chandler is to pull out, then there is a slim chance that McGregor could take his place. But there is no way that will happen, right? Right?!
I'd say there is as much chance as Conor joining the Yankees.
I cannot stop laughing at this. Every MMA fighter that has represented us doing this has looked terrible but this takes the cake. https://t.co/n6Ck9AQ7wG

— Justin Gaethje ?? (@Justin_Gaethje) September 22, 2021
Although it's an entertaining scenario to play around with, I don't like Gaethje before 2021. In betting terms, it doesn't make a lot of sense when you consider two scenarios that could affect your wager.
First, Gaethje vs. Chandler could be an all-out war that keeps both men out for some time. If that is to be the case, Gaethje will almost certainly be locked down until 2022.
Second, if Gaethje was to lose to McGregor, he's back to square one. So, instead of going for the big money fight, he'd probably err on the side of caution and wait for Chandler or look for assurances that — if he were to take on McGregor and win — the next shot would be his.
There's no guarantee such a thing would be granted by the top brass.
Anyway, Gaethje is a monster, and I can't see McGregor wanting any of him so soon after his recovery.
There is a better chance of McGregor fighting in the WWE, to be fair.
Dustin Poirier +1000
Although Dustin Poirier and his family and have been enjoying the fruits of a couple of major "red panty nights," the Louisianan bruiser appears quite content to wait to stall the ball on a fight with Conor.
You might expect that he would be looking forward to a nice Thanksgiving, some hot sauce holidays, and a bit of chill time. And who could blame him?
That's not exactly the case, however, as the #1 UFC lightweight contender is back in the lab perfecting his game ahead of a showdown with Charles Oliveira in December. That fight, providing it goes ahead, all but ends any chance of Poirier fighting anyone else this year.
However, if Oliveira pulls out, there is a minute chance that Conor could step in. It's a difficult scenario to fathom but one that is not completely out of the realms of possibility.
Poirier's stock hit the roof following back-to-back wins over the Irishman in 2020 and he has a decision to ponder over that should buy him some time. That decision is, of course, whether to take a fourth fight against the UFC superstar or leave the feud in the past.
McGregor wants it. Dana White seemingly wants it. If the money is right, I'd expect Poirier to take it.
Jake Paul +1200
So. Here's a pretty funny one to consider.
Just check out the odds for Jake Paul to fight Conor McGregor next. They're quite amusing, right? I mean, can you imagine if this one were to happen? The build-up would be nothing less than hilarious.
The fight, however, would be criminally one-sided. If it was fought under MMA rules, Paul wouldn't last a minute. In the boxing ring, he'd have a slightly better chance but would still find himself knocked out.
Despite this, Jake Paul vs. Conor McGregor continues to be mentioned as a potential fight. These two could, one day, do something that resembles a match up, but I don't think a fight before the end of the year is on the cards.
If you're a fan of the YouTuber, you can find the odds for Jake Paul's next opponent, below. Spoiler — McGregor's name is among the candidates.
Other Candidates to Fight McGregor Next
No, I'm not adding Neil deGrasse Tyson to my list of odds for Conor McGregor's next opponent.
Nor will I consider the prices for Jeff Bezos, the blue Power Ranger, or Ed Sheeran.
However, I wouldn't exactly hate it if Sheeran was matched up with The Notorious. Perhaps this isn't the best time to voice my utter disdain for the whiny ginger and his banal "music."
Anyway.
So, there are three fighters that the oddsmakers give a moderate chance of taking on McGregor next. You can probably sense that I don't see any of them being McGregor's next opponent if he was to fight again in 2021.
Especially if McGregor goes crazy on the cacio e pepe while in Rome.
It's great to see Italy, and especially Rome, on its feet strong and vibrant and energetic and Italian silk on the skin, is it butter, no it's McGregor and the Italians. Italia ?? ❤️ pic.twitter.com/BoIFvHBp9j

— Conor McGregor (@TheNotoriousMMA) October 13, 2021
First, Michael Chandler could cross paths with the tweet and delete specialist at some point next year. Depending on how his fight with Gaethje goes, we could even see him fighting "C-Mac" within four to six months.
But his fight with Gaethje is just weeks away, and I, personally, think he'll have a tough night at the office. That makes him unbackable right now.
UFC welterweight champion Kamaru Usman would do to McGregor what Ed Sheeran does to music. It would, and I'm surprised to actually admit this, probably even be worse.
For context, imagine a grown adult fully committing himself to a grappling exchange with a baby terrapin. Something along those lines should do the trick.
Besides, Usman fights Colby Covington before the end of the year.
Masvidal, like Usman, is a 170-pounder. Another similarity he shares with Usman is that he would run through McGregor like a knife through hot butter.
I guess you could say that none of these fit the bill for me either.
Who Will McGregor Fight Next in 2021?
Apologies if this is a bit anti-climactic, but I don't see the UFC's prized asset competing again in 2021.
McGregor, according to his manager, Audie Attar, could be back in the cage sooner than first thought.
"He's ahead of schedule. We not only just got our x-ray results [back], [we got] our ultrasound results and CT scan results.
"And when I look at the view of the x-ray myself, it's healing so beautifully."
"He's only 10-and-a-half weeks out of surgery and he's walking."
Sound like poetry, right?
Although Attar's words will have fans looking up the odds for Conor's next fight, it's important to understand that he is an elite athlete currently signed to a multi-billion dollar organization.
In other words, he's not going to be risked until he has is absolutely 100% in fighting shape.
Sure, it's fun to speculate on who McGregor fights next. But his next fight will not be in 2021.
If you were hoping to get some wagers down on the markets above, I'd recommend looking at something a bit more realistic. I mean, be my guest if you believe!
But if you've arrived at the same conclusion I have, based on the reality of the situation, there's probably a valid reason why.
Wrapping it Up
The odds for Conor McGregor to fight in 2021 get a hard pass from me.
Although some of the candidates he has been linked with would make for exciting match ups, the man is still not ready to make a return to the promotion.
As such, it's almost a certainty that he will refrain from taking on any fights this side of January.
By fights, of course, I mean inside a ring or cage. A guy with McGregor's knack for mischief could find himself involved in some kind of festive brawl, or intergenerational bar fight, but those things don't tend to be accounted for by the oddsmakers.
If you're looking for some UFC odds and bets, I'd suggest reading my preview of the Kamaru Usman vs. Colby Covington rematch, instead.
Now, this is exciting.
Until next time!
AUGUST
Casino of the Month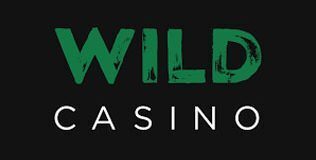 Welcome Bonus
250% up to $5,000
Read Review
Visit Site