Betting on the Breaking Bad Movie – 6 El Camino Wagers to Profit From

Breaking Bad will forever be among the best TV shows with perfect endings. Except now it kind of won't, as the long-rumored return of the hit AMC series (via feature film) is officially coming on October 11th.
Creator Vince Gilligan brings us back into the treacherous world of Breaking Bad in El Camino, which looks to focus largely on Jesse Pinkman and the aftermath following Walter White's shootout at a Nazi compound
There is a lot of speculation around what the movie will be about, whether Walter White will appear, whether he'll be alive, if we'll get another movie after this, and so on.
Talking about the Breaking Bad movie has been fun, but it's been all talk since February. It's time for some action, and fortunately for fans of entertainment betting, it could be of the wagering variety.
Don't get me wrong, I can't wait for this movie, and considering how amazing Breaking Bad was from start to finish, I have zero doubts about how fantastic it'll be. But there is money to be made here.
Will the Breaking Bad Movie Be Any Good?
One of the first things I wondered was if this was smart. Breaking Bad was one of the best, most balanced TV shows with a brilliant, satisfying ending. There was a little left open for debate with some of the characters, but everyone seemed pretty pleased with the idea that Walter White died and Jesse Pinkman got away.
Both were deserving of said fates.
If Gilligan opted to breathe new life into this story, it's probably because there's a really good story to tell. To be fair, you could still conjure up a fantastic plot featuring Walter White, and a feature film built around what happens next for Pinkman is also obviously very interesting.
All of this leads me to one thing: What will the Breaking Bad movie score on Rotten Tomatoes?
Judging by the latest official El Camino trailer, I reckon it'll do just fine.
There is not yet a wager or odds for this, but there totally should be. In the past, I've answered that same question for a variety of films, so one as insanely hyped (and controversial) as El Camino certainly qualifies as worthy of a Rotten Tomatoes rating prop bet.
I doubt we get it, but I'd set the over/under at about 70%. My guess is a lot of critics (and the audience alike) are going to have a problem with one of two things: this story being continued at all in any fashion and the possible involvement of Heisenberg.
I'm still torn on what to think there, but I'm not torn about how I feel about being thrust back into the Breaking Bad universe. I'm fully here for it, and whatever Vince Gilligan decides, I'm cool with.
Given how legendary the television series was, I would attack the over on this prop bet, should it pop up before the film arrives on Netflix on October 11th.
Breaking Bad Movie – Top Prop Bets to Wager On
Before we go over all of the El Camino prop bets that actually exist, be sure to travel back and check out my first post on the Breaking Bad movie props. That was written months ago, but a lot of the logic still checks out.
There are two big differences since I wrote that post, though. Well, three. For one, something that was merely buzzing is now official, and it's happening. Secondly, we have a little more information than we did back then.
Most importantly, though, is that some of the pricing has changed. SportsBetting.ag is among the best novelty betting sites at offering wagers and pushing them out with competitive odds.
Here they are again with updated Breaking Bad movie prop bets. Check out the latest prices, along with my predictions.
Will Anyone Say "Gray Matter" in El Camino?
Walter White helped found Gray Matter Technologies and more than once had run-ins with his former colleagues. It's worth wondering if we'll see them again, seeing as he had Badger and Skinny Pete help him scare them into paying his money out to his family.
If Heisenberg is still around, it'd be much more likely that the name of his former company pops up. Even if he's dead, it's quite possible we get a scene where TV news analysts are brushing over the shooting scene and using Walter White's rise and fall as a drug kingpin as a talking point.
That being said, this movie figures to be about Jesse Pinkman. It feels incredibly unlikely we're going to delve too much into Walter White's story. Barring White showing up alive, I doubt his old company is discussed in this feature film.
Breaking Bad Movie Shows "Pollos Hermanos"
A reported 10 former Breaking Bad characters will be reprising old roles in some manner for this film, whether it be as mild cameos, featured roles, or just flashback/hallucination scenes.
One way or another, though, I doubt Vince Gilligan is going to pass up the opportunity to remind us of a lot of iconic snippets from the original series.
An easy way to do that would be to have the camera catch Gus Fring's old chicken franchise, Los Pollos Hermanos. In the future, it's possible this restaurant franchise fails without the boss leading the charge, but it still stands to reason that a sign or building will pop up somewhere.
Will Saul Goodman Be in the Breaking Bad Movie?
Bob Odenkirk was so good in his role as Saul Goodman on the original Breaking Bad series that Vince Gilligan gave him his own spin-off series. That's been a resounding success, and with Odenkirk still firmly entrenched in this character, it would only make sense for him to find a way back into this world.
In the future, Saul Goodman is living a simpler, quieter life and just trying to stay out of trouble. But what if he was called into action to assist Jesse Pinkman at some point? I'd say it's more than likely that he'll pop up.
He was attached at the hip to the stars of this show, so whether his role is from the past or present, I say it's a lock he's on screen in El Camino.
Is Walter White in El Camino?
I can't imagine he won't be, and the top entertainment betting websites agree — or at least they assume that's what 99.9% of the betting public thinks. Either way, I think it has to happen at some level. Walter White was the main character in Breaking Bad, and it just wouldn't be right to not offer some type of callback.
Given that just about everyone assumes Walter White is dead at this point, it makes sense that this would come via flashbacks.
However, the latest trailer for El Camino may help us out here. Mr. White is probably part of the "nine victims" at the Nazi compound, but he's still not confirmed as deceased. He's just a victim.
There is a chance that Walter White is picked up by authorities just in time to save his life and imprison him. After all, for all of his heinous deeds, it felt a bit too easy for the man known as Heisenberg to just drift away to cap this story.
Whether Vince Gilligan allows that to be Walter White's finale or not, I think he does appear in El Camino in some capacity. The problem is the odds don't make for very fun betting.
Will Jesse Pinkman Die in the Breaking Bad Movie?
Breaking Bad is no stranger to killing people off. Gus Fring and Mike Ehrmantraut were two great characters the show bumped off, while Hank Schrader will forever be known as one of the best TV characters nobody wanted to see die.
If the ending of the series holds firm, even Walter White was expendable in this universe. So, too, could be Jesse Pinkman.
But I just don't see it. Why put this character through further punishment, just to check in on him after all this time to make sure he dies?
Pinkman was so close to getting the closest thing he could hope to be a happy ending. He was alive, and he got away. Now we don't know if the former or the latter will be true.
I broached this wager months ago, and my takeaway remains the same; if Gilligan came back for this movie, it's probably because there's a lot more story to tell. It very well may include additional Breaking Bad movies after this one.
That can't be certain just yet, but I think either that's true or Pinkman will simply emerge victorious after all of his struggles. Either way, I don't see Jesse Pinkman dying in El Camino.
Odds for How Jesse Pinkman Will Die
Pushed Off Building/Bridge
+1200
I could be wrong about Jesse Pinkman dying or not dying. If I am, you have a laundry list of options of how Vince Gilligan decides to kill him. Funny, too, considering this was a character who was never originally supposed to survive the first season.
Regardless, here Pinkman is, rising from the ashes to fight off his old demons in an effort to not just merely survive but make a new life for himself.
If he does die, I think getting shot is the most logical way for him to go. That's how Walter White (supposedly) and Mike went, while Pinkman is being hunted by the police (and other people?).
He also is a former drug addict, so it's plausible that Gilligan closes his story in a fittingly sad way by referencing the harrowing reality of real-life drug addiction.
Anything is possible, but I think this movie is being made for a reason: because there's a lot more story to be told. Something tells me one feature film won't be enough, and Pinkman being killed won't make a whole lot of sense for this franchise.
Conclusion
I'm not alone in being extremely excited for the return of Breaking Bad. Whether this is a one-off that simply completed a story Gilligan ultimately felt was left too open-ended or it's a continuation that bleeds into another Breaking Bad film, I'm welcoming it with open arms.
Until El Camino hits the screen and we for sure learn the fate of Walter White and see how this story unfolds, I'm going to be incredibly torn as to what I even want to see.
Pinkman is at the core of this journey, though. The majority of this story revolves around the hell he went through and how he plans on escaping it for good. If that can somehow organically include Heisenberg without it feeling forced or cheapening the original series, then I'm okay with that.
I'm also okay with winning money off of Breaking Bad prop bets. Hopefully, you are too, and my picks above help you in your betting process. If you desire more betting assistance, updated odds, and breakdowns of engaging prop bets like this, be sure to bookmark our betting blog. Thanks for stopping by, and happy betting!
September
Casino of the Month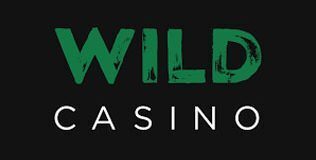 Welcome Bonus
250% up to $5,000