Hide Bonus Offers
| | | | | |
| --- | --- | --- | --- | --- |
| #1 | Bovada Sports | 50% Up To $250 | Visit Site | Bovada Sports |
| #2 | BetUS | 125% Up To $2,500 | Visit Site | BetUS |
| #3 | MyBookie | 100% Up To $1,000 | Visit Site | MyBookie |
| #4 | Everygame | 100% Up To $500 | Visit Site | Everygame |
| #5 | BetOnline Sports | 60% Up To $1,000 | Visit Site | BetOnline Sports |
Betting on Who Bit Beyonce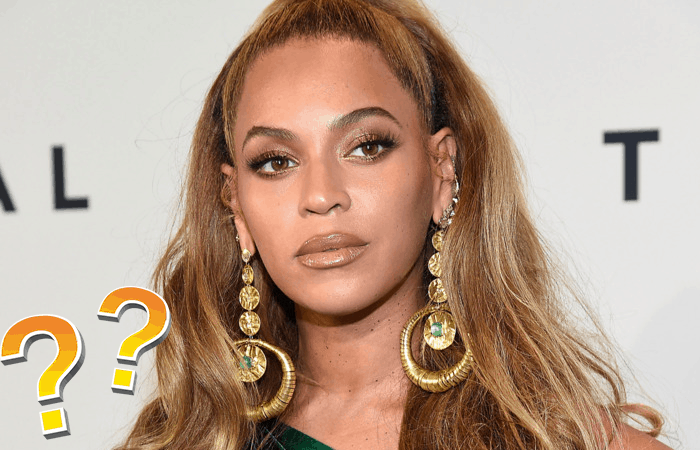 I'm not one to pay much attention to gossip and rumors, especially when it originates from people in Hollywood. Perhaps that's why I initially didn't care about Tiffany Haddish and others discussing "the bite never seen".
The reference is Beyonce Knowles supposedly being bitten on the face by an actress. Haddish almost broke the internet when she claimed an actress did just that at a December 2017 party.
Adding more intrigue to an already insane accusation is the fact that in Haddish and Beyonce's conversation on the matter, the alleged actress may have been "on drugs".
Haddish wouldn't dish on who the actress was and Beyonce's camp hasn't spilled the beans, either.
Suffice to say, the world has a real Clue mystery brewing here.
All odds that are referenced in this article were taken from Bovada at 1:32 pm CT on 3/29/2018. These odds may have changed since the time of this writing.
Beyonce Prop Bet
Whether you care or not, entertainment betting sites are joining in on the fun and making the hunt for the truth a whole lot more fun – and rewarding.
That's right, if you can correctly predict who bit Beyonce's face before news officially leaks (if it ever does), you could win some big money thanks to Bovada. Here are the odds:
Sanaa Lathan (-150)
Sara Foster (+300)
Lena Dunham (+600)
Rihanna (+750)
Queen Latifah (+3000)
Taraji P. Henson (+3000)
Gwyneth Paltrow (+3000)
Chrissy Teigen (+3300)
These are the stars in question, largely due to a lot of media investigating and people rumored to be in attendance at the party where this bit allegedly went down.
Again, unless Beyonce herself admits the bite happened, there is photo proof of it happening and/or the guilty party comes forward, it's impossible to know.
That being said, Bovada felt strongly enough to push these odds out.
Personally, I would have loved more options and when you get these types of entertainment prop bets, I always appreciate a "field" wager.
The media seems to think they have this one figured it out. Lathan is the top favorite for biting Beyonce, as reports suggest she was the mystery woman who was inappropriately touching Jay-Z.
Reports also suggest while Lathan bit Beyonce, the bite wasn't vicious and it simply caught Knowles "off guard".
That all is believable enough, but Lathan denies being the biter. Unless she or Knowles confirm the denial to be a lie, it's tough to peg her as the biting villain.
Per the Lathan link above, actress Chrissy Teigen also spoke out, saying she can confirm the bite happened and that she knows who did it. That seems to rule out Teigen, while she also admitted she was surprised over who it was.
I don't know if Teigen and Lathan are both off the hook, but it does tell us that there could be more to this story than what we know and that no matter what the odds are, this prop is actually pretty wide open.
Who Bit Beyonce?
Media outlets have tried to cover all the bases, while some of the suspects have helped them out with the process.
Actress Sara Foster has the second-best odds, yet she's come forward and denied it being possible. Foster even laughed it off, suggesting it was funny people eve though she could get remotely close to the singing icon.
Tiffany Haddish has helped eliminate some of the other options. Haddish hasn't yet leaked who the biter was, but if she's being honest, you can rule out Henson (+3000), who carries fun odds, but apparently wouldn't convert your bet.
From what is out there, this is what seems real; Haddish, Beyonce and Teigen all know who bit Beyonce, but they're unwilling to make it official and Teigen was surprised to learn who it was.
Lathan makes sense here, but considering Teigen was surprised to learn who it was, perhaps it couldn't be the leading favorite everyone else thought it was.
With Foster also ruled out, Lena Dunham suddenly looks like an interesting bet at +600. Unfortunately, she's also come out and publicly denied involvement.
Honestly, these odds offer upside, but it feels like this is a long list of dead ends.
There was actually a pretty detailed breakdown of the top biting suspects and they all seem to pass the eye test. In other words, regardless of how Bovada or any other betting sites want to grade this, it doesn't look like the culprit is obvious.
If anything, Lathan does seem like the favorite for a reason. She is connected to the situation and she he did deliver a mixed response on Twitter:
Y'all are funny. Under no circumstances did I bite Beyonce and if I did it would've been a love bite ?

— Sanaa Lathan (@justsanaa) March 26, 2018
How very O.J. Simpson of her.
Okay, so biting someone's face, whether violently or in a friendly manner, shouldn't be compared to cold-blooded murder.
Still, this list is either full of bets you need to ignore, or you should bet hard on Lathan. Despite seemingly being the obvious call at this point, she's offering almost EVEN odds.
I'm not sure anyone will ever know the truth. The only people who actually know what happened aren't speaking out on it and it's possible this will be a wasted bet.
I probably would just leave it alone, but given all of the evidence and the betting options at hand, Lathan does look like your best option right now. Now she or someone close to the situation just needs to confirm it.
Pick: Sanaa Lathan (-150)