Betting on Avengers: Endgame – Odds and Picks for Bovada's Prop Bets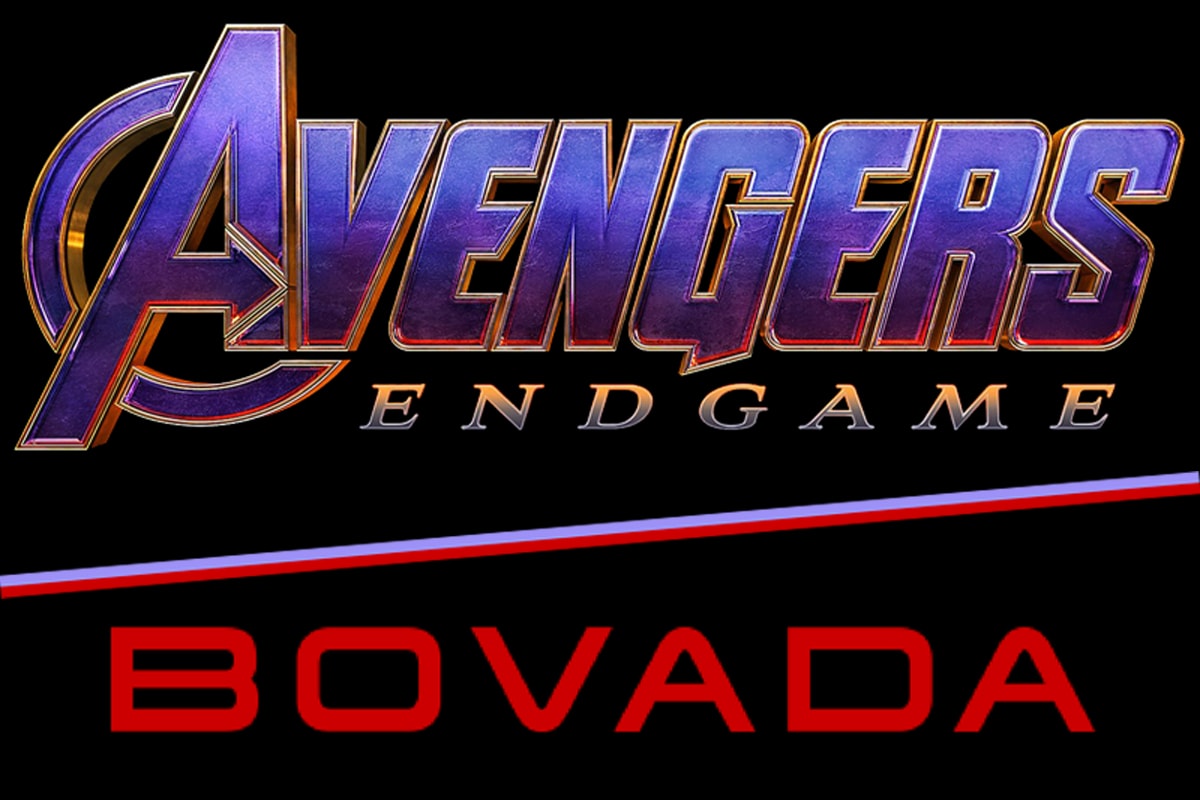 The end has come for the Avengers franchise. We can't know yet what Disney has planned now that they're taking over the MCU, but the Avengers series as we know it is sure to undergo changes.
We can't help but brace for that. Not only are several big names running into expiring contracts or voicing their desire to end on a high note, but other characters are already receiving spin-off television series.
With the amazing success of the Avengers franchise, it's hard to see the studio decision-makers allowing Avengers: Endgame to truly mark the end of an iconic ensemble.
Perhaps it will return in some capacity, but the cast as we know it isn't expected to remain intact. In fact, there are whispers that some massive characters could actually meet their demise in this next Avengers film.
That is, of course, assuming the snap of Thanos' fingers didn't make that happen already.
I'm not interested in trying to figure out where all those people went, though. My guess is since Avengers: Infinity War was just the first part to a bigger story, most — if not all — of those seemingly lost characters will be back.
It only makes sense, as several characters — namely Black Panther — are too vital to the future of the MCU to be gone for good. Some are going to be necessary casualties, though, and that may be where bettors (and Avengers fans alike) can make some cash at entertainment betting sites like Bovada.
Bovada is arguably the best site to bet on Avengers: Endgame props at the moment, but the way you can win money isn't always going to be the same. There have been Avengers betting opportunities involving the status of characters, and there are wagers dealing with the movie itself.
The latter is our focus here, as Bovada currently offers four different Avengers: Endgame prop bets to do with how the movie will fare in theaters.
Let's dive into the latest Avengers: Endgame props from Bovada and see how you might want to wager ahead of the film's April 26th release.
Avengers: Endgame Opening Weekend Odds
The first way to make money betting on Avengers: Endgame is to gauge how it will do at the box office. This is a very popular wager for movies, especially highly anticipated blockbusters that are expected to do very well.
We know Avengers: Endgame has buzz based on the amount of love it gets online and on social media, while these comic book movies have been crushing at the box office.
Just look at Captain Marvel and Shazam ($150 million and $53 million). Those are lesser-known superheroes, yet they enjoyed immediate success. Captain Marvel was higher on the food chain, but you get the idea.
I can drive the message home with a look at how Avengers films have fared, as the most recent installment — Avengers: Infinity War — ranks #1 for the best box office opening weekend in movie theater history.
That's pretty telling, but it's also very much worth noting that the top-10 boasts four other MCU feature films.
The point? These movies do really well when they first come out, and Avengers: Endgame won't be any different. Bovada wonders if it'll smash the current record of $257,698,183, though. They set the total at $270,000,000.
I definitely agree this is a huge movie and that it's going to do very well. However, this is a high mark to chase after. Bettors need to consider that the $257 million done in 2018 was still just $10 million over the previous record.
The record keeps getting smashed, but eventually, it's going to be harder to top. Considering this could truly go either way at this point, I'm leaning towards just taking the value associated with the under.
PICK
Under $270 Million
+170
Bovada gives you another option in the event you're with me that the money is hitting the under or even if you just don't want to make that bet.
The other Avengers: Endgame box office prop simply has you betting on whether or not the previous record of $257,698,183 will be broken.
This is honestly just a bet I'd stay away from, as I do believe the new movie will just barely break the record. The under offers a terrific price, but I'd rather just leave this one be.
If you absolutely have to bet on this wager, however, there's just no sense in the over at -750. Just aim high with the +415 price if you feel obliged to lay money here.
Avengers Worldwide Gross Odds
You can also bet on the worldwide gross of Avengers: Endgame.
Avatar still holds the record for most money ever made in the theaters ($2,787,965,094), but Bovada puts the total up against Avengers: Infinity War, which ranks fourth all-time in gross worldwide earnings.
Here's the over/under.
I'm no mathematician, but a quarter of a million dollars during a movie's opening weekend sets itself up nicely to push for this mark. The previous Avengers film obviously made it happen, too, so if I expect Avengers: Endgame to trump it (and I do), betting on the over is the only logical play here.
It's definitely fair to pause and note that just four films have topped the $2 billion plateau in film history, but we're in a new era of cinema. Three of the four that accomplished that feat have come since 2009, and two have occurred since 2015.
A third is likely coming here with Avengers: Endgame.
PICK
Over $2.0484 Billion
-230
Avengers: Endgame Rotten Tomatoes Score
You can certainly bet on how Avengers: Endgame fares at the box office, but funneling dollar bills into pockets isn't the only thing these movies are about.
Being successful and being well received are two very different things. The two do often go hand in hand, but Aquaman (20th-highest-grossing movie ever) and Transformers: Age of Extinction (24th) are two great examples of popular franchises that can do really well but also disappoint in horrific fashion.
The latter is often subjective, but Aquaman earned a very generous 65% rating on RottenTomatoes.com (I don't know how, though), and Transformers: Age of Extinction was abysmal and received an appropriate 18% grade.
Needless to say, it is not a given that a hyped movie both makes a ton of money and also deserves/gets critical acclaim.
The good news is Avengers: Endgame is in good company. The cast and crew have done a terrific job to this point, and all three Avengers films preceding it have crushed it at Rotten Tomatoes with scores of 85%, 75%, and 92%.
To be frank, all three of these movies were exceptionally well done, and for any of them to be rated below 90% is a bit shocking and disheartening.
Still, this is the reality, and there are humans grading this movie on a variety of criteria. Bovada offers the ability to bet on what Avengers: Endgame's Rotten Tomatoes score will be.
The over/under is set at 85%.
Two of the last three Avengers films have either provided a push or a win in this very spot, so naturally, I'm thinking an epic ending to this story has a real chance of doing the same.
I'm of the belief that two of these movies weren't even graded that fairly, but the momentum the previous one establishes sets us up for something iconic.
Some big-name characters could die, and Marvel knows better than to leave loose ends where they shouldn't be. This movie is going to have it all, and while it's going to be jammed with drama and action, it should continue to hold onto its sharp wit and humor.
Film franchises often peter out as opposed to picking up strength as they close out, but in the case of Avengers: Endgame, I think the latter is about to happen.
Summary
The big takeaway here is that Bovada appears to agree with all of the die-hard Avengers fans; this movie is going to be huge.
The fact that Captain Marvel, Aquaman, Shazam, and so many other second-rate superheroes are raking in the cash and getting good ratings tells you all you need to know. If those films can impress, then Avengers: Endgame is about to blow the door off the hinges.
I would certainly anticipate that in terms of sheer entertainment, but if you play your cards right (and make the right bets), this movie could also find you some profit.
You can visit Bovada to see their betting options for yourself and get some money down. If you're not familiar with this gambling site and would like to learn more about it first, please take a look at our Bovada.lv review.