Betting Advice Going into the Winter Olympics in 2022

The 2022 Winter Olympics arrive in early February. Even before the games begin, this year's installment of the Olympic Games is marred in controversy.
A diplomatic boycott by the United States has thrown an ugly wrinkle into the events, but the show must go on, and there will still be American competitors vying for gold.
You can do something similar, too.
There is plenty to wager on ahead of the 2022 Winter Olympics. Of course, it can be a foreign sports betting market, as not everyone knows the star athletes, or is even familiar with the games themselves.
Before you place any bets at the best Winter Olympics betting sites, gear up for the games with these eight helpful betting tips.
Bet at the Most Reliable Sportsbooks
First thing's first, you should only bet at the Winter Olympics betting sites that are safe and reputable. It is one thing to bet on markets you're not 100% familiar with; it's another to do so recklessly at sites you don't even know.
Not sure which sites to trust, or how to vet a site? You can start with our list of the best sites for betting on the Winter Olympics, or even just take a look at what you should look for in a betting website.
For the most part, though, you can follow this checklist of things the site you choose should have.
Versatile payment methods
Competitive odds
Top notch customer service
Quality reviews
Speedy payouts
Strong history
Elite experience
Can a site not have one or two of the things listed above? Perhaps, but I'd definitely put an onus on the sites having a strong history, experience in the industry, and good reviews.
The Winter Olympics betting sites we point you to check every box, so you can feel good about betting on the games in 2022. You can also use any other sites we don't mention; just remember to consider the criteria above before depositing any cash.
When in Doubt, Back Norway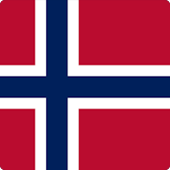 My 2022 Winter Olympics betting tips are general in some spots, and in others I'm just going to get specific with how you may want to bet.
If you're not experienced with Olympics betting or just don't know the markets that well, an easy fallback is to bet on Norway to win.
That isn't to say you should bet on Norway competitors to win every contest. No, the country isn't a lock to win in every category, or even compete at a high level in every category.
Norway is, however, projected to win more gold medals than any other country in 2022.
The Norwegians broke the record for most medals won at the last Olympic Games (39!), and they also happen to lead all-time in gold (132) and overall (368) medals.
Norway won't win every competition, but they're a really good bet to end the 2022 Winter Olympics with more total medals than any other country. That could mean betting on them on a regular basis alone could help you profit.
Hunt for the Best Winter Olympics Odds
Okay, so you could just walk blindly into the 2022 Winter Olympic Games and bet only on Norway, and depending on what you bet on and when, that would be enough to win you some cash.
But if you really want to maximize your earnings, you need to hunt for betting value, just like with any other sports betting market.
This probably means picking your spots. Yes, even if it means betting against Norway, or bypassing bets where Norway is a narrow favorite.
More than just betting on Norway or another favorite, you have to feel that the price is right.
Targeting elite value is key in turning a profit when betting on the Winter Olympics, and it will require some research – and line shopping – to get comfortable with what's worth targeting.
To help you out, take a peek at Ben Morris' breakdown of some of the best bets at this year's Winter Games below.
Know the Sport You're Betting On
I touched on this lightly – and this truly goes with any betting of any kind – but it's extremely important that you know the markets you target.
If you don't, you won't know how to take advantage of the sport you're betting on, and you won't know which star athletes you can trust.
There are some team sports during the Winter Olympics, but a lot of these sports have you relying on individuals. It's not quite as difficult to project individual winners like it is for something like golf or NASCAR, but all your eggs are typically in one basket here.
If you're betting on the 2022 Winter Olympics, be sure to know the following.
Rules of the sport
Best players competing
Impact of talent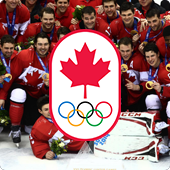 Knowing the rules of any sport you're betting on is probably the first stone to turn over.
Next, you should familiarize yourself with the best individual talents in solo competitions, while it should also be helpful to know the star players in the team categories.
Lastly, you may want to know precisely how big of an impact the talent can have in any situation. A great example of the last two being put to use? Eyeing Team Canada to win gold at this year's Olympics.
The Canada hockey team is favored to win this year, as they've medaled three times in their last five trips to the Winter Games. They also boast a star-studded roster.
Having the best players or being the top-rated athlete in any given field doesn't guarantee anything. Injuries and mistakes happen, while even the best players/teams can run into someone a bit more driven or focused on any given day.
However, having the knowledge of the sport, teams, and players can go a long way in helping you make a successful bet.
Pay Attention to Narratives
This is a big betting tip that people often overlook. They also tend to overuse it. You absolutely do need to work for that sweet middle ground, as narratives in sports are rather intangible.
A few sports narratives that you'll always want to keep in mind.
Revenge
Chasing records
Bounce-back performance
Final shot
Heavy heart
Long time coming
Keep the streak alive
Are there more narratives that can impact how you bet on the 2022 Winter Olympics? Probably, but these are the big ones.
Was a team or athlete wronged or lost to someone they'll be battling this year? That may be all the extra motivation they need to give them an edge. Perhaps they're motivated to bounce back from a recent poor outing, maybe this is their last shot at a medal, or it's even possible someone close to them has passed away.
Maybe a country or individual has come close and may finally be due to win, too. It's also very possible a red-hot team just continues their dominance.
Of course, these sports betting narratives can go both ways.
If you're playing with a heavy heart, maybe you're not as focused. If you're eyeing that first ever medal, you could press too hard. If you're trying to maintain dominance, you could crack under the pressure.
These Olympic athletes are still people, as we saw with Simone Biles not too long ago.
Looking for a specific "final shot" narrative to track? Snowboarder Shaun White has announced that the 2022 Winter Olympics will be his last.
All these narratives sound silly at first glance, but they're all tiny little fragments that help formulate what drives or works against regular people competing at a high level.
I wouldn't hang my entire balance on a narrative, but if there's nothing else left to help sway your bet, they're always worth considering. If nothing else, the narratives make for a better story, and make an already interesting setting all that more engrossing.
Bet on the Best Athletes to Win
Ultimately, you'll probably want to bet on the most talented athletes at the 2022 Winter Olympics. It sounds so obvious – and it is – but the best athletes are probably going to win, more often than not.
Upsets can and will happen in the Winter Games, but these are highly skilled professionals that train for years to ensure they come out on top when it matters most.
Not sure who to back this year? Check out this breakdown of the top athletes to watch at the 2022 Winter Olympics.
They won't all win, but there are a few that really seem destined for glory in 2022.
Suzanne Schulting – Speed Skating
Chloe Kim – Snowboarding
Yuzuru Hanyu – Figure Skating
Are there more athletes to monitor (and bet on) going into the 2022 Winter Olympics? Of course, but these are three that stand out as borderline locks to at least medal this year.
The 24-year-old Schulting has been dominating speed skating since 2018. She won gold at Pyeongchang back then, and she enjoyed a clean sweep at the 2021 World Short Track Speed Skating Championships.
Kim is just 21 and could be vulnerable to mistakes, but she also claimed gold in 2018, and took gold at the X Games this year, as well.
Of the lot, Hanyu may be the best athlete to roll with, though. He's secured gold in four straight Winter Games, and reminded everyone he's far from done after claiming gold yet again in 2018.
Track Past Winter Olympics Results
While not a fool proof way to bet on the Winter Olympics, one good thing to do is do your research so you know which countries and individuals have done the best in specific categories.
Every elite run has to come to an end, but the dominant entities often keep it going, and surprise winners don't really necessarily come out of nowhere.
Historically, you're either looking at someone who has already made their presence known, or a rising team/athlete who has inched closer to making a huge impact.
I've already touched on some of the top athletes you'll want to bet on at the 2022 Winter Olympics, but what about a few that have come close to touching gold in the past? Could an upset be brewing?
Consider some of the following.
Sweden and Switzerland finished behind the U.S. in Curling four years ago.
Shoma Uno claimed the Silver medal in figure skating in 2018.
Shaun White has dominated the half-pipe.
Cha Min-kyu lost the 500 metres by .01 seconds in 2018.
There are so many to consider, so bettors absolutely have their work cut out for them. The history can travel back quite a bit, too.
I say that specifically reference White. The Michael Phelps of snowboarding, the 35-year-old has claimed three gold medals in the half-pipe, and you have to think he'll be looking to go out on top this year.
Sweden and Switzerland could be back to finish the job in Curling, too, while Shoma Uno is a name to watch if you're curious about betting against Yuzuru Hanyu in 2022.
Uno won a figure skating title this year and finished second behind Hanyu by nine points four years ago.
Close calls are always worth mentioning, as well. Min-kyu had the tightest finish not go his way in 2018.
He could always storm back and take gold this time around, while so many of these speed skating races are so close, that turning around and betting on the athletes who narrowly lost four or eight years ago isn't such a bad idea.
That goes for all the major events. You just need to do your research and decide for yourself when history is worth betting on or against.
Get Creative with Your Wagers
Not sure who will win a hockey game or who will skate the fastest? Go against the grain. Betting on the 2022 Winter Olympics doesn't have to be just about predicting a winner.
You can also bet on props, whether it be order of finish, who finishes at a specific medal spot, how many medals countries or individuals rack up, how long a competition lasts, and more.
The list goes on and on, depending on where you decide to bet on the 2022 Winter Olympics.
The point? You don't need to simply bet on who will win each individual event. But going against the grain with your betting can also include targeting viable underdogs, too.
Just think outside the box when betting on the Winter Olympics in 2022, as the straight up bets don't always return the best value.
Betting on the 2022 Winter Olympics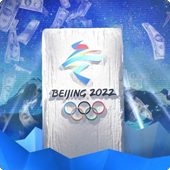 For the most part, I'd be riding the favorites going into the 2022 Winter Olympics.
There is a time and a place for getting creative with wagers this year, but when you do bet on straight up winners, the favorites are probably the best option.
The athletes competing in these games tend to be rather dominant, and they train so hard to maintain their leads over their competitors.
I'd be looking to target the likes of Hanyu and Schulting, while the "last shot" narrative might get me interested in Shaun White. I also like Chloe Kim to continue to build her brand at this year's Olympic Games.
It could be the end of the line for a lot of other performers, however, and some team categories (hockey, curling, etc) could also change hands.
There is so much to take in before betting on the 2022 Winter Olympic Games. Hopefully these tips get you in the right mindset and show you some things to look for.
If you need a little more insight, be sure to check out this Olympics betting guide.
Guide to Betting on the Olympics