Betting on the Actress to Play Carole Baskin in a Movie – Why Allison Janney's Odds Make Sense

Just when you thought 2020 couldn't get any weirder, I'm here to tell you that you can get odds for betting on who will play Carole Baskin in a Tiger King movie.
Baskin is the arch-enemy of incarcerated tiger breeder Joe Exotic — a flamboyantly mulleted tiger breeder, country music singer, gun nut, and polygamist. Exotic, real name Joseph Allen Maldonado-Passage, has seen his notoriety soar on behalf of Tiger King, Netflix's wildly successful true-crime series focusing on his life.
The rumored movie has already caught the attention of bookmakers across the globe, and you can get odds on the actor to play Joe Exotic.
But just like any superhero vs. villain movie, no one is getting left out. Regardless of who you think is the hero and villain, we're going to look at the actresses Betway believes to stand the best chance of being cast as Baskin.
Let's start with the favorite and work our way down.
Allison Janney +250
I'm not the biggest movie guy, but what I have seen of Allison Janney has impressed me.
Her depiction of the abrasive LaVona Golden in 2017's I, Tonya was excellent. And even though I was initially planning on drifting in and out of watching the movie, I was soon hooked in by her stellar acting. The Oscar she was received for the role proved that I was far from alone in appreciating her work.
Janney is the bookmakers' favorite to land the role of Carole Baskin, with odds of +250 putting her way ahead of second place on this list.
An excellent character actress, Janney would undoubtedly nail this role. As such, it should come as absolutely no surprise to see her in such a commanding position on the bookies' own shortlist.
With Kate McKinnon set to play Carole Baskin in a dramatization of the Tiger King story, could Janney outdo her on the big screen? We'll have to wait and see.
Laura Linney +500
Laura Linney is +500 to play Baskin, and these odds suggest that while she has a chance, she is not exactly nailed on.
Linney is regarded as an excellent actress and has a ton of commendable roles under her belt. But her career really took off with her assignment as Jim Carrey's on-screen wife in The Truman Show.
I also recall Linney putting in an excellent performance alongside Sean Penn in 2003's Mystic River, which was directed by Clint Eastwood.
Sure, she has a chance. But odds of +500 might suggest that she would be doing well to land the hypothetical role. If she wants it, of course.
Jessica Lange +600
Will Jessica Lange play Carole Baskin in a Tiger King movie? If you think she will, you can get some very tasty odds of +600 on her landing the role.
Lange, a veteran of cinema, is probably best known for her work on American Horror Story. But fans unaware of just how decorated she is will have likely missed the fact that she is the thirteenth Triple Crown of Acting winner in history, on account of her two Academy Awards, three Primetime Emmy Awards, a Tony Award, a Screen Actors Guild Award, and five Golden Globe Awards.
Lange is 71 at the time of writing. Would she be the right fit to play a woman 13 years younger than her? I mean, their body types are also very different, making this a strange one, in my opinion.
Tilda Swinton +1000
Androgynous British actress Tilda Swinton comes in at odds of +1000 to land the role.
Swinton's ability to transform herself into anyone is well regarded, but I'm not sure that she would be the best candidate for this role. Could she nail a role as the Texan big cat rights activist? I'm sure she'd do a good job, but there are better candidates.
That's just my humble opinion, of course. Known for roles in major movies including The Curious Case of Benjamin Button, would Swinton even want it?
Julianne Moore +1200
Coming in at odds of +1200 is Julianne Moore, who I actually see as a sleeper for this role.
The bookies seem to think that Moore's chances are not great, but I think she would do this role great justice. Aesthetically, she would really pull it off.
Moore might be considered a longshot, but if a Tiger King movie is commissioned, I would definitely take these odds if they are still up for grabs.
Nicole Kidman +1600
The final actress on this list is Nicole Kidman. And her odds of +1600 pretty much sum up her chances, in my opinion.
You know what? I'm going to call this for what it is — Kidman will not play Carole Baskin in a Tiger King movie. It's not going to happen.
Who Will Play Carole Baskin?
The weird year of 2020 will be remembered for a lot of things, but Tiger King will certainly be one of them.
So the prospect of a movie based on the Netflix smash hit is pretty easy to entertain. Whether it will be a thriller, a comedy, or somewhere in between is a matter for the movie fairies to sort out, along with who will be the stars of the feature.
Baskin will have plenty of actresses willing to step into her shoes for the purposes of drama, but I think the best bet from all of the above is Allison Janney at odds of +250. In my opinion, her odds are in line with her chances of landing the role.
As for Joe Exotic, he might have other things on his mind right now than reading about who will play him in a Tiger King movie. The wild man is currently in prison on charges relating to a murder plot against Baskin and is working on finding a way to exit his cage and make it back into the wild.
Our leading entertainment sites have some really interesting Tiger King related odds, so be sure to check them out. I believe the weirdest market you can bet on is President Trump pardoning Joe Exotic by 2021, but who knows? You might find something even stranger.
Sure, you can bet on various markets relating to the Tiger King, but the entertainment bets definitely don't stop there. You can also find wagers for things like Survivor, The Voice, the Oscars, American Idol, and much more. Check out our entertainment blog for more topics.
AUGUST
Casino of the Month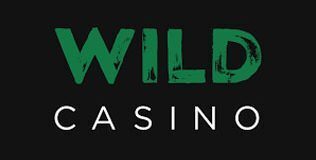 Welcome Bonus
250% up to $5,000
Read Review
Visit Site