Betting on Which Actor Plays Joe Exotic in a Tiger King Movie – Top Candidates and Their Odds

Tiger King has become a bit of a phenomenon. Those who have seen it increasingly got swept up in its utter ridiculousness. Those who hadn't witnessed the unbelievable just don't know true craziness yet.
Both worlds will collide at some point, however.
Fans of Tiger King and those who have avoided it could eventually come together in a rumored Tiger King movie, which could smash an entire Netflix series into a feature film and make the zaniness a bit more palatable.
The key question will be precisely how it's done.
Reports that SNL alum and comedy legend Kate McKinnon could be tasked with playing the role of Carole Baskin in an upcoming series, though, suggest this may not be a serious affair.
Whether McKinnon's Baskin is specifically featured in the Joe Exotic movie or not, it's worth wondering who would play the eccentric character on the big screen.
And regardless of how weird the studios want to get with this, the top entertainment betting websites already have an idea as to who will play Joe Exotic in a potential Tiger King movie.
Here's a look at the candidates, their odds, and why they'd be a good fit.
Kevin Bacon (+150)
Bacon is a seasoned actor and the current favorite to play Joe Exotic, but I'm not seeing it.
There isn't a direct connection to feel great about here, while Bacon doesn't have the humorous approach to offer Exotic's weirdly redeeming personality.
If the Tiger King movie is taking a dark, serious tone, Bacon could be in the mix. But he's not a lock even if that's the case, which would have me looking for more satisfying options.
Edward Norton (+250)
Norton probably wouldn't seriously consider this role, but his playful Twitter beef with Dax Shepard (who may or may not have genuinely wanted the gig) suggests it's possible.
An accomplished drama actor, Norton can take on any role and crush it. But he also is quite funny and knows how to play the mocking game.
Just check out his SNL skit where he rips Wes Anderson's style.
Norton is not the first guy everyone would think of here, but he actually could be an amazing fit.
He could either deliver an authentic version of Joe Exotic, or he could do something a little more theatrical and over the top like his rendition of Owen Wilson in the clip above.
Either way, Norton is a better casting option than a lot of people seem to understand.
Billy Bob Thornton (+300)
I don't hate Billy Bob Thornton for this role at all, seeing as he can do a little bit of everything. He was really dark in Fargo (and most of his roles), but he showed how funny he could be in Bad Santa.
Thornton has always been pretty dry, but he's also quite versatile. There's no doubt he could crush this role, no matter the tone the Joe Exotic movie would be pushing for.
The price is also nice, so if we catch wind Thornton is interested, this could be a nice bet.
David Spade (+400)
Spade didn't give a firm "no" when broached about this potential role, seeming to be somewhat interested but with a little reservation.
Perhaps some of that is contract speak, or Spade just isn't sure if he wants to portray a guy who killed animals for profit.
Either way, Spade looks a little like Joe Exotic, and he even has a backing from the Tiger King himself. Spade's work in Joe Dirt gives him a solid starting point as to where he can go with the character, too.
Ben Stiller (+500)
If Spade could take this thing up a notch, just imagine how hilarious Ben Stiller could make this.
Just think of his odd roles in Dodgeball, Anchorman, and Happy Gilmore, roll them into one big, disastrous ball, and toss it down The Niesen Railway.
Nobody makes him bleed his own blood. Nobody.
But really, Stiller knows how to take something serious and twist it into something zany yet approachable.
Exotic isn't completely likeable when you look at his treatment of animals and the murder-for-hire plot, but Stiller could make fun of even those dark topics like few actors can.
Which Actor Will Be Cast as Joe Exotic?
We know that there is interest in this and that Kate McKinnon already has her own involvement with a Tiger King project.
The two figure to be separate projects, though, which does leave the door open for a Tiger King movie to be either a comedy or drama.
Either way, I'm not taking Kevin Bacon seriously just because he wouldn't be my first choice and I don't love betting on the favorite unless it's obvious.
David Spade is a great value and is probably the top choice if this rumored Joe Exotic movie ends up being strictly a comedy.
Not only does he have a direct connection with the stars from the Tiger King series specifically naming him as a potential candidate, but he also just had his own show canceled.
Spade has some interest after seeming open to it in a recent interview with Ellen Degeneres, too, while bettors get some solid value with him
While Spade is a great funny man to back here, my favorite bet is Norton. He's one of the best dramatic actors around, so he could take a serious approach, while also dropping in some of Exotic's oddball personality.
It could still be authentic, dramatic, and funny. And in the event it's a straight-up comedy, I still like Norton due to his versatility. The fact that he's shown some type of interest in the project — joking or not — also makes him a viable bet at +250.
It's still possible someone that didn't even make this list gets the gig, but I'd imagine it needs to be someone who is funny, can sport a similar look, and could take this performance over the top.
As for the Tiger King himself, you can bet on if Donald Trump ever lets Joe Exotic out of jail via pardon.
For more entertainment props like that, as well as odds and predictions, hit up our entertainment betting blog.
AUGUST
Casino of the Month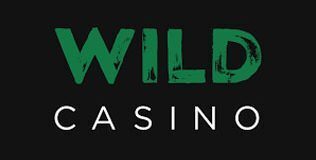 Welcome Bonus
250% up to $5,000
Read Review
Visit Site