Betting on the 2021 NBA Scoring Leader – Can Anyone Beat Stephen Curry?

There are few things more interesting when it comes to the NBA than electrifying scoring. Whether teams win or lose, fans are constantly drawn to the big-time scoring performances.
It's why Kobe Bryant's 81-point game lives on forever, why Devin Booker's 70-point outing is still referenced, and why we all stop when someone drops 50+ points.
Those amazing performances are always cause for pause, but it's just as special when it leads to the league's scoring title.
James Harden isn't teasing a 40-point season this year, but there are still several superstars pouring in points at an absurd rate.
This post will break down the top scorers in the 2020-21 NBA season, while predicting who will end the year as the leading scorer.
Odds for 2021 NBA Leading Scorer
Giannis Antetokounmpo
+5000
This is a fluid prop bet, as the NBA is played daily. A couple of massive performances can vault one of these scorers to the top, especially if Curry or Beal stink it up for a few games.
Realistically, however, the odds favor Curry or Beal winning the 2021 NBA scoring title. As of this writing, Curry is in the lead with 31.3 points per game, and Beal is very close behind him at 31.0.
The odds over at Bovada reflect that, although given the tight race, Beal technically offers more betting value.
Bettors need to decide who will win the 2021 NBA scoring title, of course, and before they do that, they need to figure out if anyone else is a real threat.
Each Player's Case to Win
These are the five players with a real shot at leading the NBA in scoring when the year is over.
Anytime you bet on NBA props like this, the first thing you should do is cite the odds, but then you get into the criteria needed to really feel good about a bet.
For this prop, you need to focus on which players have the talent to go on a hot run, how many games they have left in the regular season, what their usage rate is on offense, and how badly their team needs them to take things to a whole different level.
To hit on all of that, let's go over each of these players and why they could or couldn't win the 2021 NBA scoring title.
Stephen Curry, PG, Warriors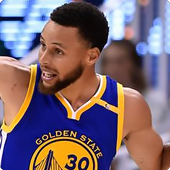 Curry is the first guy up, as he has the best 2021 NBA scoring title odds, and he leads the way with 31.3 points per game.
Golden State still has eight games left on their regular season schedule as I write this, and the guys around Curry are dropping like flies.
Kelly Oubre Jr. has been hurt, Andrew Wiggins has been nicked up, and Curry has been absurdly explosive even when this team has been at full strength.
Curry has had some insanely monster scoring outings this year, too, as few will forget his epic 62-point explosion earlier this season.
On top of all of that, the Warriors need Curry to perform at an elite level for the duration of the season.
They are not guaranteed even a play-in spot for the playoffs yet, which demands Curry to keep crushing it as a scorer.
Bradley Beal, SG, Wizards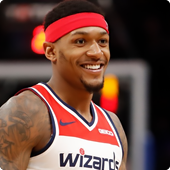 If you're betting on who will lead the NBA in scoring when this season ends, the other logical choice is Beal.
Beal is close to Curry in terms of points per game right now, and much like the Warriors, Washington desperately needs him to play well to keep pushing for a playoff spot.
Like Curry, Beal also has eight games left on his team's schedule, and along with Russell Westbrook, he is one of the main driving forces for the league's fastest offense.
Beal has the talent and role to get there. The problem? Westbrook is in the midst of quite an impressive campaign.
Curry probably has the better role right now, and with both teams having equal incentive, he'd understandably has the edge.
Luka Doncic, PG, Mavericks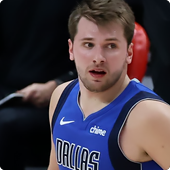 Things could get interesting here. Doncic is a total beast, and he could have his workload intensified with Kristaps Porzingis constantly on the shelf.
Doncic is averaging 28.6 points per game on the season and has displayed the elite scoring lately that would be required to close the gap.
With 30+ points in each of his last three games and six of his last eight, Doncic could be ready for an incredibly hot finish to the year.
That said, Doncic would have to be red hot down the stretch to catch Curry or Beal.
Giannis Antetokounmpo, PF, Bucks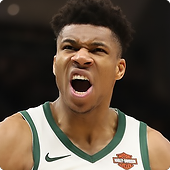 The odds only get worse with The Greek Freak, who slides in with the fourth most points per game (28.4).
The main issue with Giannis Antetokounmpo has been health, and the fact that when the Bucks win, they win big. The Greek Freak has missed some time this year, while Milwaukee owns a 6.3-point differential on the year.
The good news? He's healthy now, the Bucks still have eight games to play, and in their pursuit for the best record in the Eastern Conference, Giannis should be giving it his all.
That much was evident in a recent win over the Nets, where Antetokoumpo nearly hit 50 points.
Damian Lillard, PG, Blazers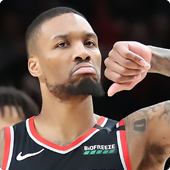 Lastly, we have Damian Lillard, who was crushing for most of the year, but took a step back due to injuries and a drop in form.
He is returned to the land of the elite, it seems, after dropping 32 points in a recent game.
He'd been regularly chipping in 20+ points even at seemingly less than 100%, but his April 30th explosion marked his first 30+ point effort since (gulp) April 2nd.
Yeah, Lillard was on fire for the year, but a bit of a drought for, ya know, an entire month, set him back.
He's likely too far gone now, while bettors won't be able to ignore the extra help he has. C.J. McCollum is arguably just as explosive as a scorer now, while Portland has healthy reinforcements in Norm Powell and Jusuf Nurkic.
Lillard is still a fine value bet at +5000, but he's a flier bet that probably won't pay off.
Predicting Who Will Win the 2021 NBA Scoring Title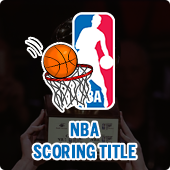 Realistically, the 2021 NBA scoring title is undeniably Stephen Curry's to lose, and even if you disagree, the only guy that makes any sense outside of him is Bradley Beal.
So, who will lead the NBA in scoring at the end of the 2020-21 season? I think the safe, easy, and obvious bet are all one in the same, Curry.
It's also probably the best bet packed with the most value. Value is in the eye of the beholder, and value ultimately only really matters if the bet converts, but hey, Curry is the -150 favorite and has little standing in his way.
Curry is in the lead, he's got eight games to go, he's the main scoring option, and his Warriors need him to go nuclear just to make the playoffs.
I highly doubt Curry just comes up lame and fades down the stretch, while it'd take that, plus a truly epic eight-game run, for anyone else to unseat him.
If you are betting on who will win the 2021 NBA scoring title, I do think there is merit in the longshot bets. Guys somewhat within striking distance priced at +2500 and greater should always factor into the equation.
However, everything adds up to this being Curry's race to lose.
Despite being the understandable favorite, you are getting a steal at -150 at most of the best NBA betting sites, and I think he wins.