Guide to Betting on the 2021 London Mayoral Election
After a year delay, London Mayoral Election is finally here. It's taking place on Thursday, May 6, when Londoners will get to decide whether they're sticking with their current mayor or choosing a new one.
Oddsmakers believe Sadiq Khan will keep his seat for another four years, with betting odds as short as 1/50.
It's not only sportsbooks that believe Khan will follow on his 2016 campaign and win another term. According to YouGov/MEI polls, the reigning Mayor has a lead of 47 percent. The remaining 53 percent is shared by the other 19 candidates.
Of course, some of those candidates have better chances than others. No surprise there, as the list is made up of nominees ranging from professional politicians to actors, rappers, and even YouTube celebrities.
Can some of them take the pole position in the London Mayoral race from Sadiq Khan? Let's see what bookmakers have to say!
2021 London Mayoral Election Odds
Oddsmakers think Sadiq Khan is very likely to win the 2021 London mayoral election. Priced 1/50, Khan is expected to win by a landslide.
However, when it comes to politics betting, experience has taught us that anything can happen. Just remember the 2016 US presidential election – on the election day, the odds on Donald Trump were as long as 11/2.
Obviously, odds can be misleading sometimes, but does this mean you should be betting against Sadiq Khan? Let's see what he's got to offer to Londoners!
Sadiq Khan
The Labour candidate became the Mayor of London in 2016. He was supposed to run for another term last year, but the election ended up postponed due to the COVID-19 pandemic.
Some of Khan's most notable pledges for his second term include a review into cannabis decriminalization, support for "green" jobs, and so on.
One of the main reasons why he's likely to stay in his seat is that Londoners seem to be pleased with the way he's been doing his job.
Shaun Bailey
Tory candidate Shaun Bailey is Khan's main competitor in the 2021 race. Born into a British Jamaican family, Bailey grew up in a council estate and worked a series of low-paying jobs, including as a security guard at Wembley Stadium.
Politics isn't scary when you've seen stabbings.
Being a black Londoner with an unprivileged background, Bailey doesn't quite fit the pattern of a Tory candidate. For instance, in the 2016 London Mayoral Election, the candidate for the Conservative Party was Zac Goldsmith, the son of a billionaire.
Bailey's different life story is one of the main reasons why Londoners like him. Plus, his mayoral policies promise increased safety in the city. For example, one of his moves, if elected, would be to add another 8,000 officers to the London Police.
Brian Rose
If you thought Shaun Bailey's story was interesting, wait to learn about the life of Brian Rose!
Born in the USA, Rose moved to the UK after working as a Wall Street banker in the 1990s. That's the period when, as admitted by Rose himself, he got hooked on drugs, which culminated in a heroin overdose in 2001.
Since 2011, Rose is the host of the YouTube podcast London Real, which was the subject of various controversies over the last decade.
For example, Rose has conducted many interviews with famous conspiracy theorists, including David Icke.
One of those interviews was removed by YouTube on the grounds that of video of Icke was spreading COVID-19 misinformation.. Icke claimed there was a link between the pandemic and 5G, which was not challenged by Rose.
Still, probably the most famous video of Rose is the one in which he's seen drinking his own urine.
Although polls do not see him as a major threat to Sadiq Khan's position, sportsbooks have been accepting a lot of bets on Brian Rose.
At the moment of writing, there are some sportsbooks that are giving 50/1 on Rose becoming the next London mayor, which makes him one of the top three candidates.
Sian Berry
The Green Party candidate Sian Berry came in third in the 2016 mayoral election, with 5.8% of the vote. Something similar is expected five years after .
Considering that climate change has been a hot topic lately, Berry may win more votes than the last time.
That probably isn't going to be enough to finish the race ahead of the candidates from the two leading UK parties.
Other Noteworthy Candidates
Five years ago, there was only one independent candidate in London mayoral election.
The person in question is the sword-wielding Polish nobleman Prince Zylinski, who's decided not to run again after getting only 0.5% of the vote the last time.
Zylinski's not on the list in 2021, but there are plenty of other independents to watch out for. In fact, there are four of them, two of whom are famous YouTube pranksters, Niko Omilana and Max Fosh.
At 23 years of age, Omilana is the youngest candidate in the 2021 mayoral race. He is counting on the votes from Generation Z, who make up the most of his YouTube following of about 3.6 million subscribers.
His fellow YouTuber, Max Fosh, has significantly fewer subscribers (under half a mil), but his ambitions in the London Mayoral Election are not too high.
The only thing he wants is to get more votes than Laurence Fox, an "anti-woke" candidate whose motive to run is to "fight against extreme political correctness."
Sometimes described by the UK media as a "right-wing provocateur," Fox is no stranger to controversies.
For instance, the actor got a lot of negative attention for his comments on the depiction of a Sikh soldier in the WWI movie 1917, which he called "forced diversity."
Still, it's safe to say that Fox isn't as controversial as the candidate from the Let London Live party, Piers Corbyn.
The older brother of former Labour leader Jeremy Corbyn, Piers was seen breaking COVID-19 restrictions on numerous occasions, calling the pandemic a "hoax."
On the opposite side of the spectrum, there's Count Binface, who mayoral promises include "fiscal responsibility, social awareness, and not being an anti-vaccine nutjob."
He also promises to banish Pierce Corbyn to "the Phantom Zone" if he wins the election.
Count Binface has also been campaigning to reduce the price for one croissant to a maximum of £1, as well as change the name of London Bridge to Phoebe Waller Bridge.
Predicting the Winner of the 2021 London Mayoral Election
Count Binface, obviously!
Backing the self-professed 5,965 year-old intergalactic creature is likely to benefit everyone, especially knowing that you're going to get 500x the stake if he wins!
Unfortunately, polls suggest Count Binface does not stand a very good chance to dethrone Sadiq Khan. In fact, no one does.
The current Mayor of London is the strongest favorite for a reason – Londoners love him!
Five years ago, 1,148,716 people voted for Khan in the first round. This time, I can see him getting even more votes.
September
Casino of the Month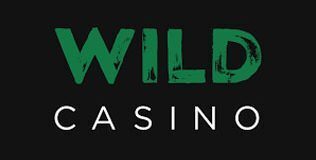 Welcome Bonus
250% up to $5,000