Betting on the 2021 Golden Globes – How and Where to Bet

With the 2021 Grammy Awards being pushed back to March, the 2021 Golden Globes take over as the next big award show everyone is talking about.
Arriving before the Grammys or Oscars on February 28th, the 78th Golden Globe Awards will honor the top shows, movies, and talents of 2020.
Taking a break from reality is always fun, but did you know you can also bet on the Golden Globes? That's right, if you play your cards right, you can turn your movie and TV knowledge into some profit.
If you're interested in doing so but aren't sure where to start, I've got you covered in this Golden Globes betting guide. This guide will cover how and where to bet on the 2021 Golden Globes, as well as the latest odds and analysis to assist bettors.
Where to Bet on the 2021 Golden Globes Online
The first step to betting on the 2021 Golden Globes is picking a site to place your bets.
There is actually a good amount that goes into picking the right site, but the hard work is done for you with the reputable list of Golden Globes betting sites above.
These sites are all trusted, reliable and offer some of the best wagers and odds available online. You are free to search for the best entertainment betting sites out there that offer Golden Globes wagers, of course.
Should you embark on your own journey, just keep in mind the criteria you'll want to be checking off.
For the most part, you'll likely want to adhere to this list.
Safe
Trustworthy
Versatile payment options
Speedy payouts
Elite customer service
Wager options
Competitive odds
The list could be longer, but these are the main talking points when trying to decide on where to bet on the 2021 Golden Globes.
All of the sites listed above are reputable, so for me, the biggest thing that stands out is pricing. Most sites that offer entertainment prop bets are going to push out Golden Globes wagers, but which ones offer the best odds?
To be honest, that answer can change depending on the specific wager you have in mind. Regardless, it should be part of the equation, and you won't want to ignore it when deciding where to bet on the Golden Globe Awards.
Of course, it may not be the best idea to only pick one.
The more Golden Globes betting sites you have to turn to, the better your chances of getting the exact bet at the perfect price.
It's also worth noting that wherever you bet regularly right now, that site may not offer entertainment betting. Or if they do, perhaps they don't offer wagers for the Golden Globes.
Refer to the site list above for some of the best 2021 Golden Globes betting sites, and then read on as I break this year's event down a bit further.
2021 Golden Globes Overview
The Golden Globes often get overlooked. The Grammys are the top award show for the music industry, just like the Oscars are the main event for movies, and the Emmys dominate the television award circuit.
Don't get me wrong, I want to hit it all. Just check out my 2021 Grammys betting guide to see what I mean.
But the Golden Globes do both of the latter, and they're still prestigious awards.
The 2021 Golden Globe Awards also come in as the first movie award event in quite some time, so there is arguably going to be more attention coming its way than in the past.
This event can often give anyone looking to bet on the Oscars an inside track as to what to expect, as winners here can go on to win at the Academy Awards, too.
Joaquin Phoenix won here before winning again at last year's Oscars, but don't just assume Golden Globes winners are locks to win again. After all, 1917 won Best Picture here, only to see Parasite win.
It's both predictable and unpredictable, but it's one good reason to tune into and bet on the Golden Globes.
With that, here's a quick overview of what to expect for the 2021 Golden Globes.
Who Will Host the Golden Globes?
The Oscars have grown infamous recently for not having a host, and it's likely they'll continue with that trend.
That will not be the case with the 2021 Golden Globes, who announced a while ago that comedy duo Tina Fey and Amy Poehler would team up to host the show.
Amy Poehler and Tina Fey to host the 2021 Golden Globes https://t.co/fkG8DGvWkj

— Entertainment Weekly (@EW) January 11, 2020
The two comic legends have teamed up three times before at the Golden Globes, so viewers know what to expect.
And with everything being weirder than ever these days, these zany comedy stars are probably the perfect pair to help everyone take a well-deserved mental break.
Who Has the Most Nominations?
The official 2021 Golden Globes nominations finally dropped on February 3rd, with Mank and The Crown tying for the lead with six nominations each.
Mank's biggest honor could come as Best Picture, while The Crown could win Best TV Series for a second time.
This is the year of Netflix, overall. Lee's own Da 5 Bloods is in the mix for some awards, while the streaming service has dominated the circuit with a whopping 42 total Golden Globes nominations.
There are some other noteworthy happenings at this year's Golden Globes.
Jane Fonda to receive Cecil B. deMille Award
Norman Lear to receive Carol Burnett Award
Spike Lee's kids to serve as Golden Globe Ambassadors
2021 Golden Globes Odds
With the Golden Globes nominations finally set for 2021, bettors can move forward knowing for sure which films, series, and artistic talent they can safely bet on.
Before February 3rd, Golden Globes nominees weren't official, and any bets you were placing carried more risk.
Everything is concrete now, which makes taking a look at 2021 Golden Globes odds – and formulating bets – a much more practical exercise now.
Best Film Comedy/Musical Odds
Borat Subsequent Moviefilm
+100
A star-studded cast elevated The Prom, which took viewers on a fun adventure.
IT'S FINALLY TIME TO ✨DANCE✨ Watch #TheProm now on Netflix! pic.twitter.com/cXRPtb1NDd

— The Prom (@promnetflix) December 11, 2020
It didn't impress the critics (57% on Rotten Tomatoes), though.
That didn't stop it from opening as the early favorite. Once final 2021 Golden Globes nominations dropped in early February, though, it was overtaken by the new Borat movie.
Borat shares +100 odds with Hamilton at BetOnline, likely making one of these the best bets for bettors.
Best Film Director Odds
Chloe Zhao – Nomadland
-600
Aaron Sorkin – The Trial of the Chicago 7
+750
Regina King – One Night in Miami
+1800
Emerald Fennell – Promising Young Woman
+2000
Best Director is one of the biggest Golden Globes awards to bet on (or receive). It's rare that a female gets the nod, but also a bit of a shame.
That could be rectified in 2021, as Chloe Zhao pulls into the lead for her edgy Nomadland. It's already gained major traction, too.
Chloé Zhao's #Nomadland has been named Best Picture by the National Society of Film Critics. pic.twitter.com/F53YhmWu2m

— Rotten Tomatoes (@RottenTomatoes) January 9, 2021
The +180 odds suggest this is the option to beat, but like usual, this is a loaded field with the legendary David Fincher also very much in the mix with Mank.
Bettors may have their work cut out for them here, though. Aaron Sorkin has been gaining steam, and Regina King's work in One Night in Miami shouldn't go unnoticed.
Best Film Drama Odds
The Trial of the Chicago 7
+125
Promising Young Woman
+900
Chloe Zhao's direction fuels a compelling story of self-discovery in Nomadland, while the ever-versatile Frances McDormand radiates throughout.
It's far and away the best bet to win Best Film Drama at the 2021 Golden Globes, but the odds don't necessarily tell the same story. At -135 at most Golden Globes betting sites, it's a pretty slight favorite.
That's because it's receiving stiff competition for The Trial of the Chicago 7, which has been garnering serious recognition.
Mank pulls in at a distant third, which likely makes this a two-film race.
Best Film Drama Actor Odds
Chadwick Boseman – Ma Rainey's Black Bottom
-900
Anthony Hopkins – The Father
+500
Riz Ahmed – Sound of Metal
+1200
Tahar Rahim – The Mauritanian
+2500
This is an interesting category to look at when betting on the 2021 Golden Globes. Chadwick Boseman is a fantastic actor, and if he wins here, he'll do so posthumously.
He's already been honored, and it could happen again.
Chadwick Boseman's widow cries as she accepts a Gotham award in his honor. "Chad, thank you," says Simone Boseman. "Keep shining your light on us." pic.twitter.com/jQidx0Yp6c

— Kyle Buchanan (@kylebuchanan) January 12, 2021
It's somewhat debatable as to whether or not Boseman had the best overall acting performance, but you can't argue with the -900 odds.
Bettors may feel discouraged when it comes to placing a bet elsewhere, but Gary Oldman is a heck of a value at +1200, and Hopkins has heated up as the top challenger.
This is obviously Boseman's award to lose, but the one name I'd consider looking at is Ahmed. He was absolutely sensational as a drummer losing his hearing in Sound of Metal. Just take a look.
Ahmed's subject matter isn't as intense as some of the other performances seen here, and that's likely his main deterrent. Factoring in talent, skill, and emotional depth, however, forces bettors to at least lend him a cursory glance.
That, and his appealing +1200 odds.
Best Film Drama Actress Odds
Carey Mulligan – Promising Young Woman
-150
Viola Davis – Ma Rainey's Black Bottom
+225
Frances McDormand – Nomadland
+360
Vanessa Kirby – Pieces of a Woman
+1400
Andra Day – The United States vs. Billie Holiday
+1600
This remains a wide-open field, and if you want value when betting on the 2021 Golden Globes, this is a solid spot to get it.
The favorite to win Best Actress in a drama film has been fluctuating, and with the Golden Globes nods now official, it's Mulligan to (temporarily, perhaps) pulls into the lead.
She's a fine price at -150 in a film that has ignited conversation, but it's hard to see her holding onto the top spot.
France McDormand is as good as ever and offers insane value at +360 for her work in Nomadland, and Viola Davis is also very appealing as the current challenger.
Vanessa Kirby slides into this race as a deserving sleeper and one that offers pretty amazing betting value at +1400. Her descent into unfortunately relatable and harrowing material is enough to prop her up as a viable punt.
All roads likely lead back to that top three, of course, with former favorite McDormand looking the most appealing.
Best TV Comedy Series Odds
The Flight Attendant
+1400
The Golden Globes honor both film and TV, and one of the bigger awards will be Best TV Comedy Series. Right now, the favorite is Schitt's Creek, and I'm really surprised to see the odds remotely close.
Schitt's Creek has been revered throughout its entire existence and finally got the highest honor at the 2020 Emmys. Given the downgrade in competition here, I don't see much reason to bet against the show now.
Best TV Drama Series Odds
The race for the Best TV Comedy Series is pretty top-heavy, but it's even worse for Best TV Drama Series.
This one is undeniably going to The Crown, which comes in at a hefty -800 at most sites where you bet on the 2021 Golden Globes.
There is always room for a sleeper or two, of course. If you want to live a little, you could think outside the box with a bet like Lovecraft Country.
A J.J. Abrams brainchild, Lovecraft Country is dark, twisted, and one hell of a ride. A combination of engaging storytelling, well-developed horror, elite acting, and shock value make it a very compelling value bet at a cool +2000.
Fan-favorite The Mandalorian has exceeded every Star Wars fan's hopes, too, while Ozark remains one of Netflix's best running shows.
Best Supporting Actor Odds
Daniel Kaluuya – Judas and The Messiah
+100
Sacha Baron Cohen – The Trial of the Chicago 7
+250
Leslie Odom Jr. – One Night in Miami
+300
Bill Murray – On the Rocks
+700
Jared Leto – The Little Things
+1000
This is kinda one of the harder categories to figure out, except it totally isn't.
On one hand, the talent is elite here, and every performance is worthy of the recognition it gets. I mean, Leto is seriously creepy in The Little Things and steals scenes left and right.
However, I don't think anyone can touch Daniel Kaluuya here.
He portrays Black Panthers leader Fred Hampton brilliantly and contributed to one of the better films of the year.
#JudasAndTheBlackMessiah is #CertifiedFresh at 97% on the #Tomatometer, with 166 reviews: https://t.co/KhWu5576wh pic.twitter.com/t9RIGsPYGQ

— Rotten Tomatoes (@RottenTomatoes) February 12, 2021
Best Supporting Actress Odds
Amanda Seyfried – Mank
-160
Olivia Colman – The Father
+275
Glenn Close – Hillbilly Elegy
+450
Jodie Foster – The Mauritanian
+900
Helena Zengel – News of the World
+1000
This is one of the few 2021 Golden Globes betting categories that feels wide open. Seyfried is the clear leader in terms of odds, but she is followed closely by two titans of the industry.
Colman and Close have both won big awards recently, and they also continued their fantastic work in powerful performances in The Father and Hillbilly Elegy.
Those are likely the two main threats to Seyfried, with Colman standing out as the best pure value for this wager.
How to Bet on the 2021 Golden Globes
There are two different Golden Globes betting philosophies you can largely stick to; place some flier bets before the nominees drop and bet on the favorites.
To be frank, you might want to do both right now.
The danger with that is obvious; some bets you make will die quickly when said shows/movies/actors aren't even nominated. And the productions and acting talents that are favored now may not be favored in a month.
Nobody ever says to blindly bet on favorites, but when it comes to the Golden Globes, the favorites tend to take the cake. It could still pay to refresh your memory with some of the biggest Golden Globes upsets ever, of course.
That said, you want to maximize your value, and if you're going to think outside the box and bet on a sleeper, you want to pick your spots wisely.
I've detailed how I'd look at the 2021 Golden Globes so far, and hopefully, that helps you place some early bets. Once the official nominations are made known, it'll be a bit easier to sort through everything and offer updated predictions.
Beyond betting early and/or staying close to the favorites, one other tip is to do your research.
These movie and TV show events generate a lot of buzz. The 2021 Golden Globes are not going off of any previous festival or award show, though, so you either need to trust the odds and rumors or just swing for the fences.
After all, while the penciled in favorites are logically the safer options across the board, this is a weird year where nobody really knows what they're talking about.
Overall, I'd definitely do the following.
Place some early (high upside) bets
Stick to the favorites
Do your research
Take some chances
If you're placing a lot of bets this year, you can take some risks. That involves some 2021 Golden Globes sleepers, whether it's before the nominees are known or not, and it also refers to simply betting early in general.
Whatever you do, I'd still mostly stick to the top contenders and refrain from straying too much from the popular buzz. The trick, of course, will be hopping on those favorites before their odds begin to balloon.
Beyond actual Golden Globes betting strategy, there's the art of line shopping. Once you have your Golden Globes betting sites in hand, you can start narrowing down the wagers you really like and then pick which site to bet on based on the odds.
Summary
The 2021 Golden Globes are going to be a lot of fun. Movie and TV fans miss award shows, as it reminds us of the amazing talent that is out there and also brings back some sort of normalcy to everyone's lives.
If you're wondering how and where to bet on the 2021 Golden Globes, hopefully, this betting guide answered some of your questions.
Ultimately, there are a lot of places to bet on the Golden Globes. Wherever you decide to bet, just make sure you vet those sites, make sure you're getting solid bang for your buck, and ensure you're doing so safely.
Once it comes to the actual act of betting on the 2021 Golden Globes, I'd encourage you to place some bets early and also take some shots on a few sleeper picks.
Once the Golden Globes nominees for 2021 are made known, everything can reset, and you can assess which bets are still in the running and how you may want to adjust for future wagers.
However, you bet, hopefully, this 2021 Golden Globes betting guide provided some assistance.
This isn't my last stop in the Golden Globes tour for this year, of course. Be sure to visit our entertainment betting blog often for more Golden Globes tips, advice, and predictions.
AUGUST
Casino of the Month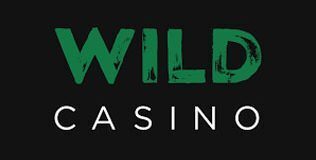 Welcome Bonus
250% up to $5,000
Read Review
Visit Site