Betting on the 2021 French Open Men's Singles – Will Rafa Nadal Win his 14th French Open?

Rafael Nadal rules the Roland Garros courts! With only two defeats in 102 French Open matches, the Spaniard is the absolute legend of the tournament.
The reason behind Nadal's love affair with the French Open lies in the fact that this is the only Grand Slam tournament that's played on clay. And Rafa Nadal is the king of clay!
Even though he will turn 35 just three days before the French Open Men's Single's final, he's the main candidate for the title. No surprise there, he's already won 13 titles at the French Open, more than any other player in history.
Is he going to add another Coupe des Mousquetaires to his collection? Oddsmakers think so.
Odds on him keep getting shorter and shorter, especially after he won his first tournament in 2021 – last Sunday, he beat the ATP #1, Novak Djokovic, in the final of the Italian Open.
French Open Odds for the 2021 Men's Winner
Djokovic is Nadal's main competitor for the French Open Men's Singles title, but there are a few others who could spice up the title race.
Rafa Is the #1 French Open Favorite
Rafael Nadal is the defending champion who won the last year's tournament without dropping a single set. No other player has ever done anything similar in the entire history of the tournament, which stretches all the way back to 1891.
He beat Novak Djokovic in the final, thus getting ahold of his 13th French Open title. That is the all-time record, which no one is going to break anytime soon.
In fact, the absolute earliest that someone could equal his French Open record is 2032, but even that seems very, very unlikely.
The thing is that there's no other player that's been nearly as dominant on clay as Rafa Nadal. While playing on the red dirt, he's achieved numerous milestones, including the following:
A 459–42 (91.6%) record on clay
A 100–2 (98.0%) record in French Open
Nadal remains unbeaten in the finals and semifinals of the French Open
He is the first player in history with 100 wins at the French Open
There are only 12 active players who managed to beat Rafael Nadal on clay
He is also the only active player with 60+ titles in clay-court tournaments. Novak Djokovic comes in second with just 15 titles.
Djokovic Wants to Prove Nadal is Beatable on Clay
Novak Djokovic sits at the summit of the ATP Rankings and will stay there no matter what happens in Paris. He's already won one of the four majors this year (the 2021 Australian Open) and would love to win the other three.
If he does it, he's going to become the first player in the Open era to complete the Grand Slam in men's singles in one calendar year.
Winning the Wimbledon and the US Open does not look that difficult – he's done it several times before. In fact, he has five Wimbledon titles and three US Open titles.
The only Grand Slam tournament he's been struggling to win is the French Open. The reason isn't that Djokovic is particularly bad on clay. It's just that Nadal is much, much better.
Djokovic does have one French Open trophy in his cupboard. The trouble is that he won it at the 2016 tournament, from which Nadal withdrew after two rounds due to an injury.
Nevertheless, Djokovic seems determined to dethrone the king of clay. Although he was in the center of several controversies lately, the fact is that he's been working hard on preparing for what's going to happen on the courts of Roland Garros.
What kind of controversies am I talking about? Well, he shared some not-too-positive views of vaccination, for instance.
We also saw him visiting the energy pyramids in Bosnia, apparently wishing to boost his mental strength ahead of the Italian Open.
As it turns out, the energy pyramids didn't do their job properly. Novak lost his cool a few times in Rome. We saw him yelling at the umpire, arguing with his own team, smashing his racquet, and so on.
Truth be told, he tends to do such things – we saw him behaving like that at the 2021 Australian Open, which he ended up winning.
This time, however, such behavior didn't help him get ahold of the title. Rafa Nadal beat him 2-1 (7-5,1-6,6-3) in the final.
Medvedev's Already Achieved His Not-Too-Ambitious Goals
You can think of clay as Daniil Medvedev's kryptonite. The 6'6 Russian has a winning percentage of only 62% on this surface. I say "only" because Medvedev's winning percentage on the hardcourt is 72.4%.
Even worse, he never went past Round 1 in French Open tournaments. And he doesn't seem to think his luck is going to change in 2021.
In March, Medvedev was asked about his goals for the three clay tournaments in May – the Madrid Open, the Italian Open, and the French Open. His answer was "to win one match at least!"
Fast-forward to May, and he's achieved his goal. He beat ATP #45 Davidovich Fokina in Madrid in the first round of the tournament. In the second round, however, he lost to ATP 23 Garin.
Medvedev then took part in the Italian Open, but his adventure in Rome came to an end after a single match – fellow Russian Karatsev (ATP #25) knocked him out in Round 1.
Third Time's the Charm for Dominic Thiem?
The world number 4 has played two times in the final of the French Open. On both occasions, he lost to Rafael Nadal.
Can he beat him this year? Probably not, and it's not just because Nadal is superior on clay courts. It's also because Thiem hasn't been playing particularly well since the start of the year.
Since the start of 2021, he's won nine matches but also lost seven. That's not the kind of record that Grand Slam favorites usually have.
Federer, Wawrinka, and the Rest
There are only four active players who have won the French Open.
Nadal did it 13 times; the other three have snatched a title each – Djokovic, Federer, and Wawrinka.
Djokovic has a relatively good chance to win his second trophy in Paris. The other two French Open winners, not so much.
Roger Federer is turning 40 this summer and is coming to Paris after a long break. This year, he's played only two games.
It happened in March at ATP Doha, which was his first tournament after a 13 months' recovery following two bouts of knee surgeries.
Another former champ whose fitness isn't at 100% level is Stan Wawrinka. Same as Federer, he also played in the Qatar Open, where he got knocked out in the first round.
Then, he got injured, which kept him sidelined for almost two months. In fact, the French Open is where he's supposed to make his comeback.
Predicting the Winner of the 2021 French Open Men's Singles
Historia est Magistra Vitae – history is life's teacher. Just by looking at the history of the French Open, we can say who the favorite is in 2021.
Although he's not getting any younger, Rafael Nadal is the undisputed king of clay. He proved that in the last year's edition of the tournament.
As a reminder, Nadal did not play a single tennis match for more than six months in 2020 (from February to September).
He made his return in the 2020 Italian Open, where he lost to Diego Schwartzman in the quarterfinal. Then, it was time to play his favorite tournament.
With Nadal seemingly out of shape, Novak Djokovic thought he had a chance to grab his second French Open trophy.
He came to Paris after winning the Italian Open (beating the Schwartzman in the final).
Even before that, he managed to keep himself busy, taking part in the US Open (where he got disqualified for hitting the lineswoman in the throat) and the Adria Tour (which turned into a fiasco after several players caught COVID, Djokovic included).
The Serbian player started very well at the French Open, getting to the final without too many problems.
That made him a favorite in the eyes of bookmakers. Some sportsbooks were giving as short odds as 1.80 on Djokovic ahead of the French Open Final.
But then, the king of clay showed everyone that the French Open throne is his – he destroyed Djokovic 3-0 (6-0,6-2,7-5) in a match that lasted only 2:43 hours.
Knowing all this, it's only natural to assume Rafa is going to do something similar this time as well.
My Prediction: Rafael Nadal
Check out our guide to betting on the French Open for some useful tips and the top betting sites to use.
AUGUST
Casino of the Month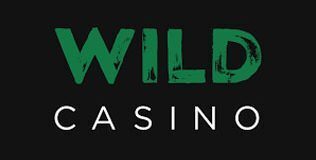 Welcome Bonus
250% up to $5,000
Read Review
Visit Site