Betting on the 2021 Australian Open – Best Sites, Latest Odds, and Top Contenders

The 2021 Australian Open is almost here and I can't wait to watch the best tennis players in the world in action. There's always something special about the first Grand Slam of the year and it usually sets the pace for the rest of the season.
It also provides a good opportunity to win some money. My Australian Open 2021 betting guide includes useful information that can help you achieve that when preparing your wagers.
I share a list of recommended Australian Open gambling sites and my thoughts on the potential winners in both the men's and women's singles. I also explain how the competition is different this year because of the chaotic situation in the world.
Where to Bet on 2021 Australian Open
I know that some of you simply want to know where to bet on the Australian Open 2021, so let's begin with my recommended online sportsbooks for gambling on tennis. They all have a legit license for real money wagering and a strong reputation in the industry.
On top of that, they have the following advantages when it comes to betting on the 2021 Australian Open.
A large number of Australian Open betting markets
Excellent bonuses and promotions for wagering on tennis
Competitive 2021 Australian Open odds
Fast payouts and low payment processing fees
Smooth Australian Open betting apps for mobile wagers
Fast and reliable customer support service
As you can see, joining one of the top-rated Australian Open betting sites is easy, convenient, and will bring you the most value for your cash.
Betting Picks for the 2021 Australian Open
If you are looking for my Australian Open 2021 predictions for the winners in the men's and women's singles, you can find them below. I will also share my daily betting tips for the competition, once the main draw starts on Monday, February 8.
I intend to cover at least a match or two per day, so make sure to check our tennis pick section for the latest top Australian Open bets in 2021.
Australian Open 2021 Men's Singles Odds and Analysis
Felix Auger Aliassime
+8000
Roberto Bautista-Agut
+8000
It's hardly a surprise that Novak Djokovic is leading the way, according to the best Australian Open 2021 betting websites. The Serbian loves the competition and he's devastating on hard courts which makes him the top contender.
The world number one looked solid in his country's opening ATP Cup 2021 victory over Canada. Djokovic beat Denis Shapovalov in a singles match and then registered another victory in the doubles clash.
??????????? #TeamSerbia #ATPCup pic.twitter.com/eDempGk48x

— Novak Djokovic (@DjokerNole) February 3, 2021
It must be mentioned that the reigning champion from 2020 had better conditions than most players during his quarantine in Melbourne, so he should be prepared well for the Australian Open 2021.
He's a huge favorite, but Mats Wilander is not so sure in Nole's victory and I can see why. Federer is gone and Rafa Nadal is not at his best (more about him later), but some of the young guns will be out there for blood.
Dominic Thiem won his first Grand Slam last year, while Daniil Medvedev looks set to do the same this season. That's a duo you can't ignore when betting on the Australian Open.
The Russian looked great against Diego Schwartzman in the ATP Cup this week, as you can see from the highlights below.
Thiem struggled in the opening round, but I suspect that the whole quarantine thing might be the reason. I expect him to be close to his best when the 2021 Australian Open starts.
The other guys that are worth some attention are Rafa Nadal, Alexander Zverev, and Stefanos Tsitsipas. The two youngsters still look a step off the pace when it comes to winning Grand Slams, while the Spaniard is far from his best, according to his own assessment.
And yet, all three of the guys could be dangerous if they gather some momentum in Melbourne.
Australian Open 2021 Men's Winner Prediction
We've been waiting for the changing of the guard in male tennis for years now, but I've never felt that Roger Federer, Rafa Nadal, and Novak Djokovic were going to fall behind the younger generation before.
My overall sensation is different this year and I believe we might finally witness this historic transition. The veterans are still excellent and should be dangerous, but the likes of Dominic Thiem and Daniil Medvedev looked destined to rise to the top.
I expect one of them to win the 2021 Australian Open, and that would be my recommended option for anyone looking to bet on the first Grand Slam of the season.
Australian Open 2021 Women's Singles Odds and Analysis
Ekaterina Alexandrova
+6600
Marketa Vondrousova
+6600
Veronika Kudermetova
+6600
Tsvetana Pironkova
+10000
Anastasia Pavlyuchenkova
+15000
Anastasija Sevastova
+15000
Anastasia Potapova
+20000
The situation looks way more complicated if you want to bet on the 2021 Australian Open women's singles. Naomi Osaka is the favorite after her triumphant return to the Grand Slam last season, but there are a bunch of other players who could win.
The latest Australian Open odds suggest that the likes Aryna Sabalenka, Ashleigh Barty, Serena Williams, Simona Halep, and Iga Swiatek are all in the mix, with another ten or so more athletes with a realistic chance to go all the way as well.
I wouldn't' completely rule out the rise of someone new to the scene like Coco Gauff, for example. The American teenager had solid performances in 2019 and 2020, so taking another step won't be a complete shocker.
It's going to be a wild ride, and there will be some cool Australian Open gambling opportunities in 2021, that's for sure.
Australian Open 2021 Women's Winner Prediction
Sharing a prediction for the tournament is tough, and the chances that I get this one wrong are pretty high. And yet, I still can't forget how good Iga Swiatek was at the French Open 2020.
It was one of the most dominant performances I've ever seen. It was on a different surface, and some of the leading players were not in Paris, but it still deserves enormous respect.
The youngster didn't start the year well and just lost in Melbourne, but I feel confident that she will be much closer to her best when for the Australian Open 2021 and she's my favorite for the competition.
What's Different in the Australian Open 2021?
All of you who intend to try their luck with Australian Open 2021 wagering should consider that this year will be different than any other in recent memory. The competition was moved two weeks later than the initial plans, but that's only a minor change.
Every player had to go through an isolation period after arriving, and many of them didn't have the chance to prepare properly for the competition as a result. I expect to see a lot of out-of-shape athletes in the early stages.
Even some of the best could be far from their top form, and that could lead to plenty of surprises. That could be a good opportunity when it comes to Australian Open 2021 betting, so make sure to keep your eyes open.
Another big factor is that there will be limited attendance. Only a fraction of the seats will be taken, so the home favorites' support won't be as big as usual.
Kyrgios defeats Bourchier 6-2 7-6(7)

"I definitely feel at home playing in the Aus open, I love it here" – @NickKyrgios ? pic.twitter.com/NgEiZt3rcO

— #AusOpen (@AustralianOpen) February 3, 2021
The likes of Nick Kyrgios, Alex de Minaur, and Ashleigh Barty will likely lose some of their potential edge as a result.
Summary
I can't wait for the first big event of the year, and I will certainly be betting on the Australian Open 2021. I intend to take it slow early on and only place small wagers until we have more information about each player's shape.
What's your Australian Open gambling strategy for 2021? Feel free to share your thoughts and expectations in the comments below.
AUGUST
Casino of the Month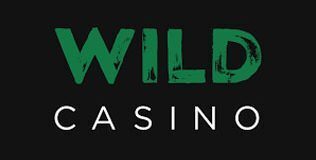 Welcome Bonus
250% up to $5,000
Read Review
Visit Site