Betting on the 2020 US Presidential Election – Top Sites, Odds, Predictions, and More

The 2020 US presidential election is almost here and it's one of the most important events in the world.
People from all over are following the battle between Donald Trump and Joe Biden, not just those who live in the USA.
This particular election has generated a huge amount of betting interest, which is why I've put together this complete guide to presidential election betting for 2020. This is one of the best ever opportunities to make money from political gambling, and I can help you do just that.
My US presidential election betting guide will increase your chances of winning some cash by delivering all the information and advice you need. It includes the top sites for betting on the election, an overview of the legalities of election betting, predictions, picks, and even more.
Basically, I cover all your 2020 presidential election betting needs.
I will be updating this post after each important development in the race, so you'll always have the latest information you need to gamble on the election.
Best Sites for Betting on the Presidential Election
These are the top online gambling sites for betting real money on the 2020 presidential election. They've been chosen for several reasons.
All of these recommendations have a legit gambling license, a strong reputation, and the latest security measures available.
You can safely place your wagers on any of the many markets related to the 2020 US presidential election at these sites, and benefit from higher than average odds.
The other advantages of these top betting sites include mobile compatibility, excellent bonuses, and
great customer support.
Election Gambling and the Law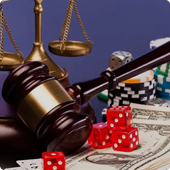 Some of you may be concerned with the legal side of betting on the US presidential election, so allow me to shed some light on the topic.
Different countries have different laws regarding gambling on politics, so there's no universal advice available.
Some jurisdictions have rules against betting on elections due to strict regulatory requirements. Others prohibit or limit political gambling due to concerns about betting possibly affecting the integrity of elections.
Any restrictions typically apply to people and companies offering gambling services, not those actually placing wagers. So, in most locations you can bet on the presidential election without worrying about breaking any laws.
I should also note that all the online betting sites I recommend are operated legally within the jurisdiction they are based in. It's safe to place your wagers with any one of them.
If you want a more in-depth analysis of this topic, take a look at the following post.
Presidential Election Odds for 2020
The betting odds for the 2020 US presidential election are constantly moving at most sites. These movements are based on factors such as the latest debates, news, polls, and so on.
Let's take a look at the best odds for both Trump and Biden right now.
These odds are regularly updated, so you'll always know where the top prices for both candidates are.
Predictions for the 2020 Presidential Election
It's almost certainly going to be close and this race could still go either way in my opinion. Calling the winner with any kind of confidence is tough.
But, with that said, here are the presidential election predictions from some of our team.
| | | |
| --- | --- | --- |
| Writer | Prediction | Reasoning |
| Jerry Summer | Trump | After 2016 I don't trust the polls much and I think there's a silent majority behind Trump. |
| Ben Morris | Biden | Biden's vast political experience should give the Democrats the edge. |
| Noah Davis | Biden | Trump has lost favor with the nation for months, with questions surrounding his dealing with COVID-19, and injustice in America. |
| Adam Haynes | Trump | The Democrats have failed to address their most glaring issues from 2016, handing the advantage to Trump. |
| Michael Wynn | Trump | Even hardcore left-wingers admitted that Biden was boat raced in the most recent debate. |
You might like to read the following posts if you're looking to form your own prediction on who will win the 2020 presidential race. I've looked at the main reasons why each candidate can win.
What Are the Polls Saying?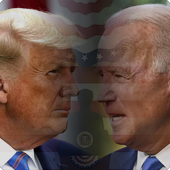 The polls are far from perfect when it comes to predicting the presidential election, but that doesn't mean they should be ignored. The numbers are close to the end results more often than not, so exploring the latest trends is a must when preparing to gamble on the presidential election.
I would recommend you to regularly check the following tracker at FiveThirtyEight. This is one of the most reliable and unbiased sources on the web, and they're tracking multiple polls from around the county.
According to the latest numbers there, Joe Biden is leading Trump by about 6-8% nation-wide.
The Democratic candidate is also ahead in most swing states such as Florida, Pennsylvania, North Carolina, and Arizona. Trump seems to be ahead Ohio and several states look too close to call at this point.
The overall impression is that Joe Biden has a marginal lead over his opponent, but the situation was similar in 2016. Trump is expected to lose the popular vote, just as in the last election. That doesn't mean he will leave the White House, though, as he could still win the Electoral College.
Best Bets for the 2020 Presidential Election
It's time for me to share my 2020 US presidential election betting picks.
I don't see any value in betting on either candidate to win right now. So my best bets are focused on the many props offered by the top political gambling sites.
Donald Trump to win the electoral college vote in Pennsylvania (+160)
Winner of the popular vote wins electoral college – No (+185)
The first wager I like a lot is to back Trump to win in Pennsylvania. The POTUS is a couple of points behind according to the latest polls, but that was exactly the case in 2016 and he ended up winning the state.
I believe it's going to be a close race once again and the price of +160 for Trump to prevail is just too high to skip.
My second recommended bet is related to the difference in the popular vote and the electoral college. I expect Biden to win the former, while Trump has a solid chance for the latter. Since the odds for that outcome are +185, it's one of the top betting picks for the presidential election in my opinion.
If you are interested in exploring more election prop bets, check out the following posts.
Why Bet on the US Presidential Election?
Are you wondering if it's a good idea to bet on the 2020 US presidential election at all?
I can understand why some people might be reluctant, but I believe there are several good reasons to place a wager or two.
Here are my top reasons to bet on the election.
Range of Betting Markets
The volume of wagers during the presidential election will be enormous, and all the bookmakers and betting sites want a piece of the action. They offer plenty of different markets as a result and that opens the door to various opportunities.
You have a good chance of finding one or more bets that really appeal to you, and offer plenty of value.
High Odds
The strong competition leads to other advantages, such as the high odds for presidential election betting markets. The bookmakers are desperately trying to attract as many customers as possible and they offer excellent prices as a result.
That works especially well if you decide to use several betting sites and shop for the best odds.
Plenty of Promotions
You can easily find large bonuses for new customers and exclusive promotions for gambling on the election.
Most online sportsbooks and bookmakers offer hundreds of dollars in various deals that are available to every player.
Easy Access to Information
You don't need to spend too much time or energy to prepare for your presidential election wagers. You simply need to go to the internet and you can find polls, news, opinions, and loads of information related to the 2020 election.
The important thing here is to try and diversify your sources. There's a danger of reading too many biased pieces of information that could skew your estimates. Try to check both left-leaning and right-leaning sources for a more balanced view and always stay skeptical.
How to Bet on the Presidential Election
If you have no experience in online gambling, don't worry. Betting on the 2020 US presidential election is fairly easy and you only need to follow a few steps.
The first one would be to select a betting site and I recommend that you pick one of the options I listed earlier on the page. Once you make a choice, you'll need to open a new account. The process takes just a couple of minutes and you will have to add some bits of personal information.
When you're done with that, you have to make a deposit. Pick one of the many banking options that are available and add funds to your account.
At this point, it's all about finding the right bets and placing your money on the markets you believe can bring you a profit.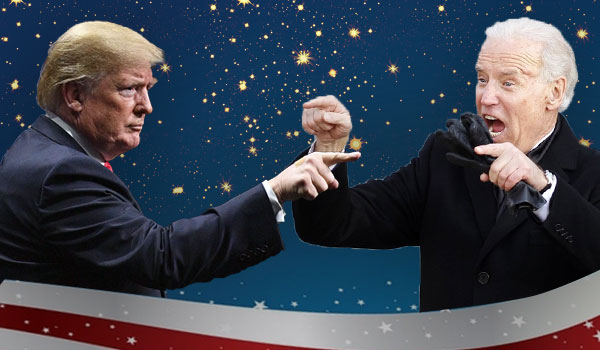 Key Developments and Updates
November 2
The big day is almost here and both candidates made their final pleas to the voters. The polls still favor Joe Biden heavily and he's leading in most swing states. And yet, that's how they looked in 2016 before Trump went on to win the election, so it's game on.
October 30
The campaign for the key battle in the 2020 US Presidential Election continues and both candidates clashed in Florida. It's one of the swing states that could decide the outcome and Trump won here in 2016. Another victory would be a huge step in the right direction for the POTUS.
October 29
Florida might be one of the most crucial states in 2020, according to many specialists. Both Donald Trump and Joe Biden are heading there to hold rallies in the hope of boosting their numbers on November 3.
October 26
According to the latest reports, 80 million people have already voted in the 2020 US Presidential Election. That's the highest pace we've seen so far and we might see a new record for a voter turnout. That's hardly a surprise considering the fierce campaign in 2020.
October 23
The second presidential election debate was also the last. As you could expect, both sides believe they performed better and won.
I'm not sure it will have a substantial impact on the upcoming election either way, but you can watch and decide for yourself if you haven't already.
August
Casino of the Month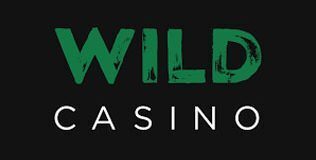 Welcome Bonus
250% up to $5,000