Betting on the 2020 NBA Draft – How and Where to Bet

It's taken quite some time to get here, but the 2020 NBA Draft finally arrives on November 18th. If it feels crammed in or slightly rushed, it's probably because it is.
But that's the way of a global pandemic; it disrupts things and forces you to adapt on the fly.
Professional sports has not emerged from the ongoing COVID-19 situation unscathed, but at least we still get the yearly NBA Draft.
With this year's draft process being so unfamiliar, it only makes sense that sports bettors could use a little extra help in placing bets. If you're in that group, we took a little time to break down how and where to bet on the 2020 NBA Draft.
Odds are you've already bet on the NBA Draft before, but each year is different. There's all the new prospects to look at, as well as fresh props.
Join me as I go over what you need to know for betting on the NBA Draft this year.
Where to Bet on the 2020 NBA Draft
There are options when it comes to choosing where you bet on the 2020 NBA Draft online. We work hard to point bettors to the very best NBA Draft betting websites.
The online sportsbooks above check off the most important boxes, from great customer service, to competitive pricing, and reliable, fast payouts.
What you value most will steer you in different directions, which is precisely why we offer several options. That's also a good reason to do a little research yourself as far as where to bet on the 2020 NBA Draft is concerned.
For me, the two things that take the cake are prop bet variety, and safety. It's going to be different for all kinds of people, though, so finding the best combination of the things you value in a sportsbook may be the way to go.
That, or simply compiling a useful list of NBA Draft betting websites may make sense. This way, you know you have a slew of reliable options you can turn to, and simply use the ones that offer the best props or odds in a given situation.
Of course, finding the best online betting sites for the NBA Draft is just half of the battle. You also will want to have a good idea as to what is to be expected this year, who the top prospects are, and how to bet on the 2020 NBA Draft.
Overview of This Year's NBA Draft
If you want to know how to bet on the 2020 NBA Draft, I suggest you do your research. Luckily, we do a lot of the work for you at this site, and one of our writers has already broken down everything you need to know about the 2020 NBA Draft.
To help you out a bit more right now, I'll look at some specific things you'll need to know to bet on the draft successfully this year.
Who Will Draft First?
Before you can place any bets on the 2020 NBA Draft, you should take a look at the draft order. A lot of bets will deal with the first pick in the draft, as well as the first 14 selections inside the 2020 NBA Draft lottery.
The previously linked post touches on all of that, but I thought I'd take a closer look at who holds the first pick in the 2020 NBA Draft. Right now, that's the Minnesota Timberwolves.
Noting the team who will draft first in the 2020 NBA Draft is important for a multitude of reasons. The most important are the following.
The team's major needs
Prospects they want/need
Whether they could trade the pick
It's pretty unlikely Minnesota trades this pick, but they are the rare team that totally could, and that is something you want to consider if it's a possibility.
After all, the Timberwolves have yet to identify a clear target for the top pick.
As things stand, the Timberwolves have a pretty nice, young core, featuring Karl-Anthony Towns at the five, with D'Angelo Russell at the lead guard spot. Other young prospects like Jarrett Culver and Jarrett Culver tentatively fill in the shooting guard and small forward spots.
Could the talent Minnesota already has mean they're less inclined to invest the top overall pick in a big man like James Wiseman or guards such as Anthony Edwards or LaMelo Ball? It's not impossible.
That could mean a trade isn't out of the question. Whether that happens or not, noting who is drafting first in the 2020 NBA Draft is key, and from there you can decide what the T'Wolves will do, and who they'll pick if they stay at the top spot.
Who Will Be Taken 1st Overall?
Unless Minnesota trades the first pick in the 2020 NBA Draft, you'll be able to just focus on who they will select. As noted, even if we're 100% sure they're not trading this pick, this still feels like a pretty dicey proposition.
The top 2020 NBA Draft betting sites list Anthony Edwards as the favorite, but it's not by a wide margin. Before trying to bet on who will be taken 1st overall in the 2020 NBA Draft, compare pricing.
Here are the latest odds for the 1st overall pick in this year's draft at BetOnline.
Edwards and Ball probably make the most sense right now, unless Minnesota decides to trade away KAT. The question for bettors, of course, is which guard is the best fit for this team?
At the moment, that appears to be Edwards.
The NBA Draft is usually somewhat predictable up top, but there have been some surprises in recent years. And in a draft year where there isn't a locked-in consensus pick at the top spot, it's worth wondering if any of these other options could be hits for bettors.
Regardless, the point is the action starts with Minnesota and the top pick. If you can correctly predict who they'll take, you can score a winning bet, and then potentially set up other wagers that can convert, as well.
Early Betting Advice for the 2020 NBA Draft
Any 2020 NBA Draft betting starts up top with the first overall pick, but that's far from all you can do this year. Each year is different, and with so much uncertainty up top, there could be a lot of room for elite betting value.
I doubt we get that right away with the top pick. Most online sports betting websites are projecting a guard to Minnesota. You can take a shot on Edwards or Ball, but the odds look quite good that it'll be one of them.
It makes sense, too, seeing as Jarrett Culver and Josh Okogie are options the Timberwolves can upgrade over. If I were the T'Wolves GM, I'd probably slide Okogie to the bench, make Culver a small forward, and bring in Edwards or Ball to share the backcourt with D'Lo.
And if I had to pick a guard to build my team with, I'd choose Edwards over Ball. He is just the better athlete, and appears to be more efficient.
Kendrick Perkins is known for some bad takes, but he may have it right when he notes Edwards' rare combination of elite athleticism and offensive upside.
Even if Edwards is a lock, you still may want some early betting advice for the 2020 NBA Draft. The first two things I'd suggest are the following.
Target value
Stick to logical reasoning
The NBA Draft can be unpredictable, but the consensus can usually lead you in the right direction.
Anthony Edwards has been viewed as the best player in a fairly weak draft class for basically the last year, and I wouldn't expect that to change now.
Minnesota needs that next superstar to take things to the next level. I don't really think they can go too wrong here, but Edwards is the more well-rounded player and offers more upside. The value with him really isn't that bad (-175) for a guy that logically makes sense as the top pick (and probably will be).
You can apply this same type of reasoning moving into other 2020 NBA Draft prop bets. The big ones are player draft range, as well as how many "types" of players will be taken.
Over at BetOnline, there are wagers on how many international players will be selected inside the top-10, and another popular bet is LaMelo Ball's draft range.
Minnesota has already interviewed him, and the Warriors are also said to be high on him.
To successfully wager on NBA Draft props like these, you need to pay attention to the latest buzz, mind the odds, and consider team needs. And sometimes, ignoring it is what's needed, too.
The LaMelo Ball wager perfectly illustrates this classic catch-22. That wager has him at a -200 price to be selected inside the top-two picks, and is a great example of how you can prepare to bet on 2020 NBA Draft props (or drive yourself mad).
For instance, if you think he's a top-two lock, betting on Ball to be the first pick in this year's draft (+100) might be the play.
Given that the Golden State Warriors pick second overall and have been linked to Deni Avdija and James Wiseman far from frequently, however, it could provide evidence that Ball is in for a draft-day slide if he isn't the top pick.
So, do you bank on the interest from both Minnesota and Golden State at -200, bet on Ball to go first at +100, or bet on him falling out of the top two picks (+150), altogether?
That's the layered, insanity-inducing question, indeed.
As for the prop involving the amount of international players to be selected in round one, we can again consider team needs and the latest buzz.
Avdija is the best international prospect in this draft (probably).
There are other NBA teams that need to draft Deni Avdija, but they probably won't get a crack at him at this point.
He is looking like a good bet to be in the lottery, and perhaps inside the top-three picks. However, beyond him, the only other international player that looks like a lock to be taken inside the top-10 is Killian Hayes.
Since the current prop asks if there will be under 3.5+ international players taken among the first 10 picks (-400), it's likely we can decide that we will see that happen.
These are just two examples of 2020 NBA Draft props that require a lot of research, an emphasis on value, and perhaps a little bit of luck to get right.
All of this really boils down to paying attention to the latest NBA Draft news, rumors, workouts, and really anything and everything you can find that gives any kind of a clue as to what teams are thinking.
Part of the process is also knowing as much as you can about every single prospect, as well as 2020 NBA Draft player rankings, and keeping your finger on the pulse of constantly evolving 2020 NBA mock drafts.
Here's some useful content for doing all of that.
Information like this can be useful throughout the year, but for the most current analysis, be sure to check out our NBA blog.
In addition, you can factor in potential draft-day slides, 2020 NBA Draft day trades that could take place, and whatever else makes sense. And when all else fails, keep elite betting value in mind.
Summary
Betting on the 2020 NBA Draft online is a painless and fun endeavor. You probably just need to get the top of the draft right to set yourself up for success.
It's honestly pretty thrilling when you start factoring in how much is on the line, as well as the potential to over and under-hype prospects, and any potential trades that could pretty much ruin everything.
Last year, Zion Williamson was basically a 100% lock to go first overall. Nobody really thought twice about Ja Morant going right behind him, either. From there, the draft was still somewhat predictable, but it wasn't remotely set in stone like it was with the first two picks.
A year before that, Deandre Ayton was the logical first pick, but in hindsight, Luka Doncic should have been the guy. Throw in that Doncic/Trae Young trade, and that draft was about as wild as they come.
This year, there is no consensus top pick. Anthony Edwards is probably the top pick, there are clear contenders to go inside the lottery, and we think we know what teams need.
But the draft could be turned on its side if Minnesota doesn't do what we think they will. That said, if you stick to the logic and news we've heard (and target good value), you should be in good shape.
Hopefully knowing how and where to bet on the 2020 NBA Draft sets you up for success this year. The actual bets and how you proceed with them, of course, is up to you.
AUGUST
Casino of the Month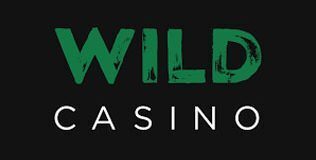 Welcome Bonus
250% up to $5,000
Read Review
Visit Site