Betting the 2019 NCAA Basketball Tournament – 6 Ways to Make Money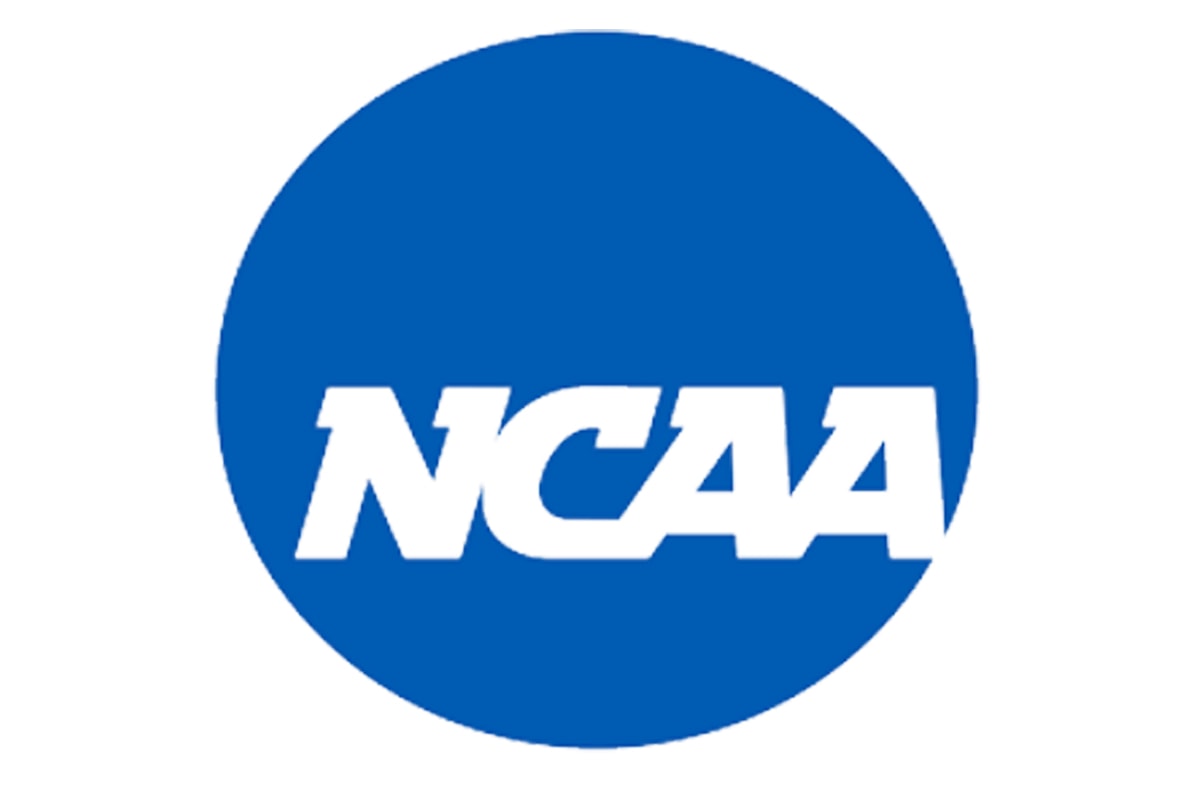 It's that time of year again. College basketball conference tournaments are getting started and playing a huge hand in finalizing the seeds for the NCAA men's basketball tournament.
Before long, March Madness will be here in full force, and everyone will be filling out their brackets.
Perfection is the goal. Anything short of it will mean utter failure, and you won't get that huge cash prize that websites dangle like a carrot at the end of a stick.
It's just not realistic.
First, the whole "picking all 64 games correctly" part. To the best of my knowledge, nobody has ever reported a perfect March Madness bracket. And to make matters worse, you're not just going to fail to get every pick correct. You're going to get a lot of them wrong.
This is why most people join March Madness bracket challenges that award a cash prize to those with the most points scored, rather than just the unattainable "perfect bracket."
After all, your run through March Madness is due to be short-lived.
The first round of the NCAA men's basketball tourney is just so crazy — filled with random upsets, buzzer-beaters, and marathon overtime battles — that it's virtually impossible to escape unscathed.
That promises to be very much the same this year, the next, and on and on.
Of course, each passing season of March Madness does tend to turn up its own fresh addition to history. The 2018 March Madness tourney certainly did, as it gave way to the only 16-seed over a 1-seed in tournament history.
The madness is coming. Perfection probably isn't. But you can embrace the craziness, sidestep even the thought of an unblemished bracket, and seek big winnings another way.
If you're up for it, here are six ways to cash in on the craze that is and forever will be March Madness.
Fill out a March Madness Bracket
I already touched on it, but the easy way to win money during March Madness is to play in any number of free bracket challenges.
Yahoo!, ESPN, you name it — they all offer printable March Madness brackets. You can join groups, create your own, play for fun, compete with your friends, or take a shot at huge cash prizes.
Whether you actually get enough picks correct to have a shot at any money remains to be determined, but the possibility is there.
At the very worst, you get to fill out a bracket, follow along with the tournament with some type of investment in it, and if all goes well, you could win money for free.
Bet on Who Will Win the NCAA Tourney
Everyone fills out a bracket. It's fun, it can be competitive, and you can win cash. Heck, I'm guilty of literally searching the interwebs high and low for all of the March Madness brackets I can find.
Every. Single. Year.
There's nothing like a chance at free cash, I reckon. But you don't need to throw all of your hopes and dreams into a bunch of unrealistic March Madness brackets.
While fun, actually cashing in that way just isn't something to bank on.
If you have done some research and think you know who will cut the nets down at the end of the tourney, though, betting on the national champion might make some sense.
The teams you'll want to bet on and the odds change depending on the year. For 2019 specifically, here are the latest March Madness odds.
These March Madness betting odds come from SportsBetting.ag, but you can bet on March Madness at numerous online betting sites. Be sure to do some research, or check out our recommended sportsbooks, so you can place bets at a site you trust and feel comfortable with.
You normally won't want to go too far down the list to find your champion, of course. The winner of the NCAA tourney is often one of the higher seeds, with 20 of the last 34 champions coming from a 1-seed.
Other seeds can win, but the lowest seed in March Madness history to ever secure the championship was the 1985 Villanova Wildcats, who were an 8-seed.
In other words, stay up top with the favorite and don't stray far. If you keep the window tight and lean on your research, you just might win big. For 2019 specifically, a $1,000 bet on Gonzaga would bring back $6,000.
Betting on the top contenders to win it all can be quite profitable. Now you just need to get that wager right.
Bet on the First Four Games
You really don't need to wait until the entire tournament is over to cash in. Betting on March Madness games themselves is a great way to make bank throughout the process, and you can get it started immediately with the two play-in games.
These games are often tough to gauge, but the top college basketball betting sites will price them, and you then have the ability to bet on the First Four as you so choose.
Some sites will offer prop bets for the games, while others will showcase point spreads, moneylines, and totals. Whichever way you lean with your First Four betting, just keep in mind that a trip to the NCAA tourney is on the line.
Team history, strength of schedule, coaching, and talent can play into how the games play out. In the end, however, it's just two games, and they really can go either way.
The First Four isn't the spot to lose your hair thinking about every possibility. Just find a wager you like and feel offers solid value.
This is a great spot to get a nice price and start the tourney off with a win, but if you don't cash, it's back to the drawing board in a hurry with the real thing starting a day after the First Four is through.
Back the #1 Seeds in Round One
Once you fill out your free March Madness brackets, pick your champion, and bet on the First Four, it's on to the real thing.
Again, you can bet on whatever individual games you want throughout the entire tournament and make money that way, but if you want near-guaranteed cash, consider betting on the #1 seeds in the first round.
Just don't be expecting a ton of value coming your way.
I'll admit doing this is a little riskier than it's been in the past. The 2018 Virginia Cavaliers really shook things up as they fell to UMBC, becoming the first #1 seed in tournament history to fall to a 16-seed squad in the first round.
Let that sink in for a second.
Since the tournament expanded enough for 16-seed teams to take part in the madness, we'd never seen a team that was ranked that low advance to the second round.
There were some overtime thrillers and general close calls, but there hadn't been an upset that massive. Until there was.
UMBC won easily in 2018, and while it's unlikely a 16-seed rises up like that again anytime soon, it's officially something that can happen.
Sports bettors do need to take note of that, and if you want to flip the script, perhaps you begin your March Madness betting run with a high by backing one of the four 16-seed teams to keep the dream alive.
It's just such a tall order, though. The talent gap is obscene, the coaching isn't usually on the same level, and the teams handed the #1 seeds are usually legit threats to run the table en route to a national title.
These teams aren't even likely to lose in the first few rounds, let alone their first game of the entire tournament. There will be random losses like that at times, but if you want easy money, few bets are as safe (historically speaking) as betting on a #1 seed to advance to round two.
March Madness Live Betting
Regardless of which games you opt to bet on throughout the tournament, one option bettors seem to forget about (or ignore) is the ability to wager on the games as they're played.
Most people are used to researching and finalizing their picks prior to a game or event. Once it starts, your pick is locked in, and you get to wait to see if you can cash out.
With March Madness live betting, the thrill never ends, and you're constantly in the game.
Quite literally, you get more incentive to pay attention to the games as they play out, but if your previous wagers go south and/or you just want more action, you can lay money on in-game props, lines, or totals.
This can be done with most sporting events, but it's especially interesting in March Madness. Every team has their backs against the wall and can often recover from cold spells in an ugly first half or rally late to force overtime or snag a clutch win.
Perhaps the best example ever of why live betting during March Madness is worth considering? How about that epic showdown between Texas A&M and Northern Iowa, where the Aggies were down 12 with 34 seconds left and somehow found a way to win.
To be fair, that and-one foul in favor of Alex Caruso with 11.8 seconds to go was, well, questionable.
Still, the Aggies were for sure going to lose this game, and if the top March Madness sportsbooks were still accepting bets on the spread, total, or moneyline, you'd have had an opportunity to bank some serious cash.
This is understandably an outlier.
Not every game will end like this, and a lot of times when a team is up big, they stay up and/or at least hold on for the win. Still, you just never know what's going to happen during the men's college basketball tournament.
It's one thing to cross your fingers for your favorite team or pull for your bracket to stay perfect. But when you can bet live on a game's outcome, you can have up-to-the-minute satisfaction (and winnings) right at your fingertips.
Wager on March Madness Prop Bets
Lastly, outside of the actual NCAA basketball games and all of the wagers that accompany them, you can also take on the March Madness prop bets scene.
This can range from March Madness game props to team props and even deals with March Madness player prop bets.
Each NCAA tourney matchup can have its own game prop bets, while players will often carry prop bets associated to them into each contest.
More than that, however, some college basketball betting sites even offer March Madness props dealing with which players will win the tournament MVP.
It's often easier said than done to predict who will win March Madness or even nail winners in games leading up to the championship stage. Gauging how teams and players will perform via prop bets, however, can be an easier path to cashing in on the best March Madness betting sites.
Best Site to Bet on March Madness
Once you figure out precisely how you'd like to bet on March Madness, you can then start narrowing down the actual websites you'll deposit your money at.
Personally, I value two things above all else when I'm picking sites to bet on: safety and payout speed. That's just me, though.
If you're new to the process of picking out a sports betting site, you may want to stretch out your criteria a bit. In picking one of the best NCAA tourney betting sites, however, sticking with at least these attributes is suggested.
Reliable
Safe/Secure
Good Customer Service
Mobile Friendly
Solid Bonuses/Promotions
Bevy of Wager Options
Competitive Odds
Numerous Deposit/Withdrawal Options
Fast Payouts
Highly Rated/Good Reviews
This is a great starting point to help pick the site you bet on March Madness at. I don't know how much further you need to go than this, as these criteria should really narrow things down, and they do cover the important bases for online betting.
As long as I trust a website to hold my cash, and I know I'll get my winnings in a timely manner, though, I typically will hold wager options and odds in high regard above everything else.
Either way, if you're looking for the best possible site for March Madness wagers, just consider this list of reliable, trustworthy March Madness betting sites.
The best site for March Madness betting to me personally is going to be Bovada.lv.
There are absolutely other sites that at times offer more prop bets, a better list of general wagers, and superior prices. However, Bovada is the easiest to trust on this list and one of the more reputable March Madness betting websites you'll come across.
Bovada also does routinely offer compelling wagers and terrific odds. For March Madness specifically, they're one of the best spots for championship odds, individual game betting lines, and props.
If you're looking for very specific aspects, I'd probably hit up MyBookie for anything related to prop bets. For everything else concerning March Madness, Bovada could very well be the place to drop the anchor.