Hide Bonus Offers
| | | | | |
| --- | --- | --- | --- | --- |
| #1 | Bovada Sports | 50% Up To $250 | Visit Site | Bovada Sports |
| #2 | BetUS | 125% Up To $2,500 | Visit Site | BetUS |
| #3 | MyBookie | 100% Up To $1,000 | Visit Site | MyBookie |
| #4 | Everygame | 100% Up To $500 | Visit Site | Everygame |
| #5 | BetOnline Sports | 60% Up To $1,000 | Visit Site | BetOnline Sports |
Betting on the 2019 MLS Top Scorer – Odds, Predictions, and Pick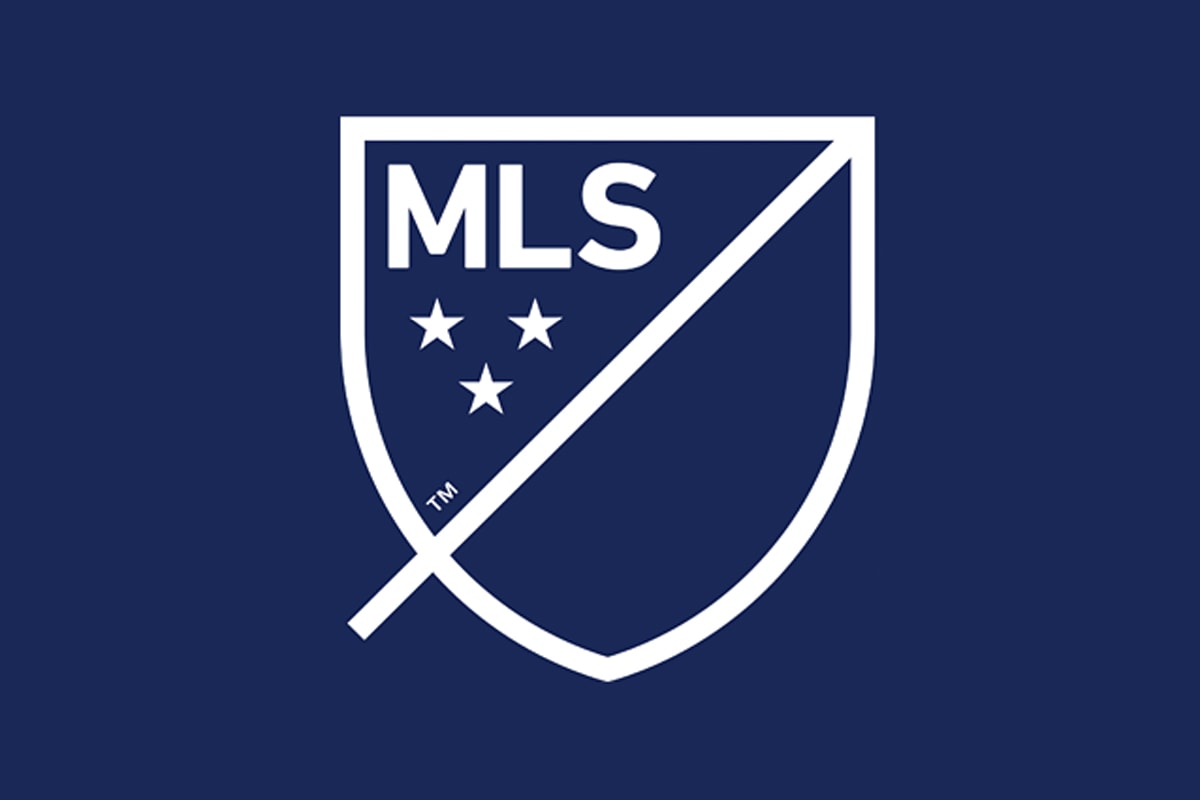 The Major League Soccer 2019 season is underway, and we've already seen some impressive games.
Wayne Rooney scored a stunning hat-trick, and other players have shined with a couple of goals as well.
The top scorer chase will be hard to predict this year, but I decided to check what the top online sportsbooks have to offer and share my pick. Here are the current odds for the MLS 2019 top scorer.
2019 MLS Top Scorer Odds
Player
Odds
Josef Martinez
+325
Wayne Rooney
+400
Zlatan Ibrahimovic
+550
Raul Ruidiaz
+650
Bradley Wright-Phillips
+1200
Gyasi Zardes
+1200
Ignacio Piatti
+1400
Carlos Vela
+1800
Kei Kamara
+2500
As you can see, there aren't huge favorites, but Rooney and last year's MLS top scorer Josef Martinez are expected to lead the way, with Zlatan Ibrahimovic and Raul Ruidiaz close behind.
Before I actually move on to analyzing the chances of each of them to score the most goals, I would like to quickly share the different aspects I intend to explore.
Position

Obviously, strikers and forwards will score more goals than midfielders
Status in the team

If a player's starting spot is not 100% sure, he will most likely get less playing time, which would result in fewer goals. Sticking to undisputed starters is the way to go
Penalty takers

Players that take the penalties for their teams have something like a handicap compared to the rest. A quick look at last MLS season shows that 8 of the 31 times Martinez found the net were from the penalty spot




Health

Injury-prone players usually miss a lot of games, which could be an issue




Team

The strikers of the strongest teams that play an attacking brand of soccer obviously have a higher chance of becoming the MLS 2019 top scorer




Goals scored so far

Since three rounds have been played already, some of the contenders have opened their accounts. It's early in the season, but having a couple of goals is a bonus

With that in mind, let's take a look at the main candidates for the MLS top scorer in 2019.
Josef Martinez +325
If there is a big favorite for the top scorer race, it has to be last year's winner, Josef Martinez. The Atlanta United striker scored 31 goals in 34 games in 2018 and 19 in 20 games in 2017. His goal per minute ratio is simply staggering, and I see no reason for this to change.
Martinez feels at home in the MLS after struggling in Europe at the start of his career. He is currently 25 and has had no major injuries up to this point, so he should be in his prime from a physical perspective.
The Venezuelan striker is the undisputed starter for Atlanta United and the penalty taker of what was the most prolific team in the MLS 2018 regular season.
The only slight concern I have is that Atlanta started the current season poorly. The team has two draws and one defeat so far and has only found the net twice. Still, one of the goals was by Martinez, and his side has the potential to turn it around.
I feel that the price of +325 might be worth a shot. Considering his performance in the past two MLS seasons, we could easily see Martinez scoring over 25 goals in 2019.
Wayne Rooney +400
A lot of people believed Rooney was finished when he moved to the MLS, but the Englishman looks rejuvenated. He scored 12 goals in 20 appearances in his first season with DC United and has already hit the net three times in 2019.
All of the goals came in a hat-trick performance against Real Salt Lake City. The game was reminiscent of Rooney's best years in Europe, and he certainly looks set for another strong season with DC United. The side is the early leader in the Eastern Conference, and the Englishman will certainly play most games if he's fit.
Rooney is also the penalty taker for DC United, so he will score plenty of goals this year. The problem is, he is not exactly a striker in all games. He plays like a supporting forward at times and has the habit of tracking back to help his team.
Such a style makes him invaluable for DC United but harms his goal scoring opportunities to an extent. I certainly expect a strong season for Wayne Rooney, but I don't think he is worth backing at +400.
Zlatan Ibrahimovic +550
The Swedish icon Zlatan Ibrahimovic showed his skills immediately after joining the MLS in 2018. He scored 22 goals in 27 games in his debut season for LA Galaxy, and some of them were extraordinary.
You will struggle to find a more talented natural striker in the competition, and Zlatan takes the penalties for his team. He will undoubtedly find the net plenty of times during the season, but I don't think that backing him to become the 2019 MLS top scorer is a smart choice.
The Swedish player is 37 already and has struggled with knee injuries in the past couple of years. Ibrahimovic missed two games this season already, and I don't think he will have enough playing time to fight for the top scorer crown.
Even if he stays fit and starts most of the matches, Zlatan's motivation might be questionable at times.
Ibrahimovic has won so many games and trophies during his career in the top European clubs that the MLS is not exactly bringing the best out of him mentally.
If the price was around the +800 mark or higher, I might've considered Ibrahimovic, but the odds of +550 are purely based on the hype around him. I don't see any value, and I actually recommend that you pass this one if you were considering it.
Raul Ruidiaz +650
The Sounders FC center-forward Raul Ruidiaz is on the top of the charts at the start of the MLS 2019 season with three goals. The player has managed to find the net in every single game he has started so far, which is a testimony to his consistency.
Some might be surprised, but Ruidiaz scored 13 goals in 16 games last season, so he is certainly a strong contender for the MLS top scorer title. His team is playing an attacking style of soccer, and the Peruvian striker is an integral part of the starting lineup.
What bothers me is that Ruidiaz is not the one taking the penalties for Sounders FC. The duty belongs to Nicolas Lodeiro, which harms the chances of Ruidiaz. His main competitors will have an advantage of at least a couple of goals solely because of that.
If he was taking the penalties, the price of +650 would've been insane value, but I think it's actually about fair right now.
Bradley Wright-Phillips +1200
Next in line, at least according to the bookies, is Bradley Wright-Phillips. The English striker of the New York Red Bulls has been consistently scoring around 20 goals per season since joining the team in 2013.
Wright-Phillips found the net exactly 20 times in 2018, which was enough for the respectable third place in the MLS top scorer charts. Considering his record, I expect around the same number of goals in 2019, but this won't be enough to become the most prolific player in the competition.
At 34, he is far from his physical peak, and he is not the penalty taker of his side. Both would harm his chances, and I don't think that Wright-Phillips has a realistic chance. He broke the 25-goal barrier only once, and that was in 2014. I don't expect him to get there again.
The price of +1200 might be tempting, but I don't think it's worth it.
Gyasi Zardes +1200
After fighting with injuries and failing to impress in his early years in Los Angeles Galaxy, Gyasi Zardes made the move to Columbus Crew, and the decision boosted his career almost instantly.
The forward scored 19 goals in 2018 and has already found the net twice in 2019. Zardes is the man who takes the Columbus Crew penalties, and his confidence is growing by the minute.
This is a striker who looks set to reach his full potential with the team.
The biggest problem with Zardes is his injury record. He struggled to stay fit in 2016 and 2017, suffering various tough injuries, including a fractured foot that sidelined him for 6 months.
The forward was fit throughout 2018, and if he keeps it that way in 2019, he might actually have a chance to win the top scorer award.
If you are looking for a sleeper, the +1200 for Gyasi Zardes might be worth a shot.
The Rest of the Bunch
The bookies seem to believe that the other MLS players don't have much of a chance to win the top scorer prize, and I'm inclined to agree. The likes of Carlos Vela and Ignacio Piatti are in the conversation after a thunderous start, but both are more creative wingers than prolific strikers.
Don't get me wrong, I like them as players, and they will certainly find the net often in the MLS 2019 season, but not nearly enough to become the top scorer, if you ask me.
MLS 2019 Top Scorer Betting Picks
A lot of people are going to back Wayne Rooney and Zlatan Ibrahimovic because of their superstar status, but I don't think they are the main favorites here.
Josef Martinez is a strong contender, and I think he will likely retain the crown.
Raul Ruidiaz could be one of the players that could dethrone him, but the lack of penalties is a concern, so I will pass on him.
My final pick would be to actually back Josef Martinez and Gyasi Zardes. The former is my top favorite, and the price of +325 is good enough, while Zardes has the potential to explode if he stays fit, so +1200 looks good.
Both prices are available at BetOnline.
Final Words
I really think that we will see a rather close fight this year, but Martinez has been so consistent.
Do you agree with my pick for the MLS 2019 top scorer? Let me know if you think that backing some of the other contenders is worth it or if I have entirely missed a player that might surprise us at the end.