Betting the 2019 AT&T Byron Nelson – Odds to Win, Matchup Picks, and DraftKings Advice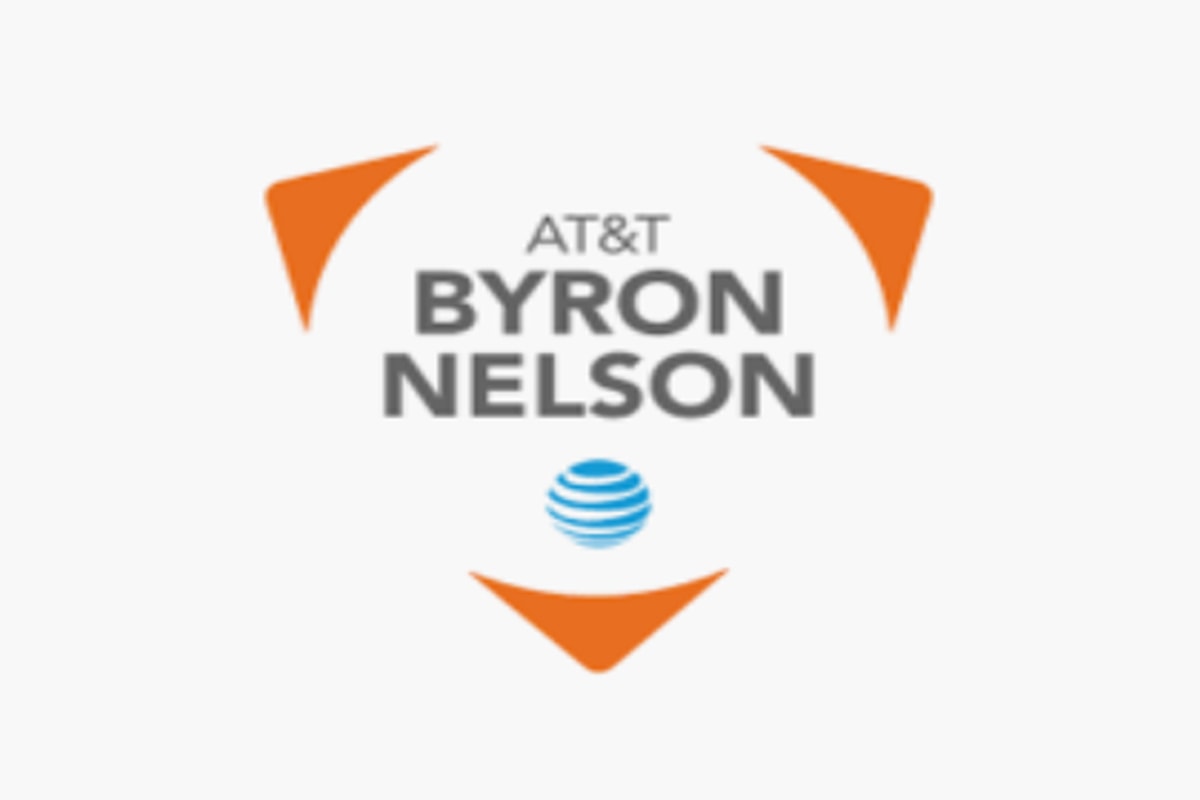 The second major of the season is on the horizon, so it's no surprise that the majority of household names are skipping this week's PGA Tour event in Dallas.
With that being said, Brooks Koepka will be teeing it up at Trinity Forest, as will Jordan Spieth, Patrick Reed, and Hideki Matsuyama.
Last year's AT&T Byron Nelson champ Aaron Wise is back to defend his title, while a host of others are trying to play their way into the PGA Championship.
In this betting preview I'll peek at the Byron Nelson odds and make some predictions for who will be in contention to win. I'll also guide you through DFS lineup construction for those of you who play fantasy golf on DraftKings.
The quickest way to make some real money betting golf tournaments is to attack the head-to-head matchups, which is exactly what I do in the short video below.
Odds to Win the 2019 AT&T Byron Nelson
Three majors over the last two years, and most of the big guns are at home resting. You better believe that Brooks Koepka is the betting favorite this week at the AT&T Byron Nelson.
But if you glance at the pricing, you'll see that his odds might be too low for us to reap any real value.
Out of the 30 golfers that MyBookie ag has priced at +7500 or better to emerge at Trinity Forest, does anything jump out at you?
+650 Seems a Bit Low for Koepka Here
There is no doubt that Brooks Koepka is the most talented golfer in this field. You can argue that perhaps Jordan Spieth is the more accomplished player overall, but "Brooksy" has clearly done enough to warrant the bookies installing him as the big-time favorite in this week's field.
The problem is at regular tour events, Brooks hasn't shown that "killer instinct" that he possesses during the majors. We haven't seen that supreme consistency, at least not yet.
I have no doubts that Koepka will be a contender at the PGA Championship next week, but I'm not comfortable investing a bunch of money on him this week. Certainly not at +650.
Can Aaron Wise Defend His Title at the AT&T Byron Nelson?
Aaron Wise struggled during the early portion of the 2019 calendar year, but a 67 Sunday at the Masters put the 2018 PGA Tour Rookie of the Year in a much better frame of mind. The 22-year-old Las Vegas resident parlayed his top-20 finish at Augusta into another top 20 at the Wells Fargo Championship this past weekend.
Wise made the third-most birdies of anyone in the field and finished 9th in strokes gained: tee to green, meaning it's clear that he's on the verge of playing some pretty spectacular golf. Unfortunately, the oddsmakers at most of the top-rated golf betting sites are listing him at +2500 to win the golf tournament. One even pegged him at +2200.
I love Aaron's game, and I truly believe he has an extremely bright future ahead of him. I'd just like to see a little more value when backing him in a tournament with more than 150 other qualified individuals competing.
Is Scottie Scheffler Worthy of a Flier?
Interested in taking a flier on a hot golfer? Look no further than former Texas Longhorn standout Scottie Scheffler. Born on the exact same day as the aforementioned Wise, the big-hitting 22-year-old shot 64 during Sunday's final round on the Web.com Tour, eventually losing in a playoff to his close friend (Robby Shelton).
The runner-up showing in Nashville marked the sixth time that Scottie has placed inside the top seven on the Web.com Tour since the end of January alone. Ranked second in birdie average and third in putting on the Web, I should also mention that Scheffler not only attended the University of Texas in Austin, but he was also born and raised in Dallas — the location of this week's venue.
Don't be surprised if Scottie finds his name on page one of the leaderboard, and don't be shocked if we're hearing lots of "Hook 'em Horns" chants in the gallery.
Who Will Win the 2019 AT&T Byron Nelson?
The links style of golf presented by Trinity Forest fits the eye of Keith Mitchell; that much I already know. Keith tied for third at the 2018 AT&T Byron Nelson, which included a bogey-free 63 during Sunday's final round.
The good news is Mitchell is playing even better this time around and has a whole bunch of confidence and self-belief that he can get the job done. In addition to holding off Brooks Koepka and Rickie Fowler when he won the Honda Classic back in March, Keith registered a top-10 in Charlotte the last time out.
After making just three bogies across 72 holes at last year's Byron Nelson, it's hard to envision a scenario in which Mitchell isn't in the mix come Sunday. Considering the +3500 number that's attached to him hoisting the trophy, I think it's worth your time, and at least a smallish wager. This is my top pick for the winner of the 2019 Bryon Nelson.
Matchup Picks for the AT&T Byron Nelson
Interested in the bonus matchup?
I'll reveal three picks below, but you'll have to watch the video at the top if you want in on the fourth!
Daniel Berger vs Abraham Ancer
Daniel Berger is trying to get his game back on track. The 26-year-old Florida native was the 18th– ranked player in the world in 2017 but has now slipped all the way down to no. 88.
Meanwhile, Abraham Ancer has clawed his way up inside the top 64 in the Official World Golf Rankings (OWGR), so tell me what I am missing. Why is Berger the favorite?
Abraham shot 8-under par at Trinity Forest last year and Daniel is yet to play the course in competition. Throw in the skewed odds and this one seems like a no-brainer to me.
Lucas Bjerregaard vs. Scottie Scheffler
If you aren't familiar with the name Scottie Scheffler, I can assure you it won't be long until he's on the radar of lots of PGA Tour bettors. He is the underdog in his matchup against Lucas Bjerregaard, and that's more than ok by me.
Despite being younger and only having status on the Web.com Tour, Scheffler is the guy who will be much more comfortable competing in this region. Born and raised in Dallas, Scottie already has a top 25 at this event to fall back on, and he accomplished that before he turned 18 years old.
PICK
Scottie Scheffler
-105
Marc Leishman vs. Keith Mitchell
Targeting players major "plus-money" on their side is a good way to get out in front of the bookies. Just as the doctor ordered, here you go.
Marc opened with 61 last year at the AT&T Byron Nelson, eventually finishing as the runner-up to Aaron Wise. It's not a surprise that the oddsmakers have him listed as the betting favorite in a head-to-head vs. Keith Mitchell, but I'll quickly point out why Mitchell might actually be the one who has the edge.
Keith is known for being a bit streaky, and I get the feeling that his top 10 in Charlotte last week is just going to be the straw that broke the camel's back. Leishman is a powerful player, but Mitchell possesses the type of speed that can bring this course to its knees.
AT&T Byron Nelson DraftKings Picks
Got $5 laying around? If so, investing it in a lineup and submitting it into the PGA $500K Drive the Green GPP on DraftKings isn't the worst idea in the world. In fact, it could end up paying massive dividends, for example, the $100,000 that'll be awarded to the winning roster.
If I lived in a state that permitted playing on DK, these are the players I would be targeting.
Forget about spending $11,400 on BK in this format, and I'd probably gloss right over Hideki Matsuyama's name at $11,000 as well. Frankly, they are just too expensive relative to their expectations.
Those of you who want to gamble on Jordan Spieth at $10,800, just know that's exactly what you'll be doing — gambling. Jordan wound up 21st at Trinity Forest last year and hasn't logged a top-20 finish on the PGA Tour since last season's FedEx Cup Playoffs.
As far as the top tier of pricing goes, nothing really excites me about allocating $10,000+ on the guys near the top of the list. However, here are the names above $9K who I would trust to perform well and wouldn't mind building my lineup around.
Aaron Wise – $9,400
As I noted earlier, I'm a big fan of Aaron Wise and think he'll have a long and fruitful career on the PGA Tour. The only issue with rostering him this week is that the average fan will see that he is the defending champ and immediately want to jump on his coattails.
I was on Wise last week at $8,100, and it turned out okay as he placed 18th. But now that he's visible without scrolling down the price sheet, I'm a bit worried his ownership will be bloated. I'm more than okay with rostering in cash, while I fully anticipate he performs favorably.
Just know that if he's in your GPP lineups on DK, you won't be in the minority.
Branden Grace – $9,200
A sizzling 62 Sunday at the 2018 AT&T Byron Nelson propelled Grace into a tie for third with Keith Mitchell and J.J. Spaun. When you take into account Branden's creativity on the golf course and combine it with his ability to get hot with the flat stick, nobody should be in awe that he played well at Trinity Forest a season ago.
Grace failed to break 70 at the Masters, nor did he post a round in the 60s the following week in Hilton Head at the RBC Heritage. Perhaps that means the casual DFS'er will be wary of clicking his name, which gives you all the more reason to do so.
Keith Mitchell – $9,100
I picked Keith Mitchell to win this week because I love how this golf course sets up for his game. Few guys on tour swing the golf club as fast as Keith does, which in turn produces one of the 10 fastest ball speeds on the PGA Tour.
Keith not only led the field in driving distance during the 2019 Wells Fargo Championship, but he was also 10th in greens in regulation (GIR) and 8th in strokes gained: total. A decent putting week should translate into a top 20 finish in Dallas, while a solid putting week means he'll have a chance to win the golf tournament.
Moving right along into the middle tier.
Ryan Moore – $8,800
Ryan Moore isn't the longest hitter on the PGA Tour, but neither is Ryan Blaum or Kevin Na. Both men finished in a tie for 6th at the 2018 Byron Nelson, and short knocker Brian Gay placed 12th.
Consequently, I'm thinking that Ryan Moore can play some really good golf at Trinity Forest Golf Club. The last time Ryan competed in The Lone Star State was a month ago at the Valero Texas Open where he shot 17 under par en route to a solo third-place showing.
Moore can turn the ball in either direction, he is a phenomenal chipper and pitcher of the ball, and he's typically rock-solid from inside 10 feet. He could be somewhat of a contrarian play being that he is priced much higher than usual, but that's actually a good thing in GPPs.
Scottie Scheffler – $7,900
Don't be afraid because this kid is a member of the Web.com and has no status on the "Big Boy's Tour." I can assure you that Scottie Scheffler has every right to feel like he can contend for a trophy this week.
All he has done in 2019 is repeatedly put himself in positions to win golf tournaments, and I'm sure that the Dallas native can fall back on plenty of prior course knowledge. Scheffler opened with 65 at the 2017 Trinity Forest Invitational, a collegiate event hosted by SMU, and here's where things get exciting.
Scottie finished 22nd at the 2014 Byron Nelson as a 17-year-old baby-faced teenager and has now flourished into a full-grown man. The dude's average poke off the tee is 313.2 yards, and he leads the Web.com in par-5 scoring.
Abraham Ancer – $7,600
Abraham Ancer has certainly cooled off over the past four weeks, and some will ignore him completely. Abraham might have played poorly at Harbour Town, and I know he and his partner missed the cut in New Orleans.
But I also know that Ancer ranks 6th in total driving and has six top 25s on his 2019 resume.
Remember, rostering players who others are shy about can end up being a very good thing on DraftKings.
When it is time to scope the value at $7,400 and lower, here are some names to ponder.
Bud Cauley – $7,400
It has been a mixed bag so far this season for Bud Cauley on the PGA Tour, but the AT&T Byron Nelson is the perfect opportunity to keep things trending in the right direction. After missing consecutive cuts at the Valspar Championship and Valero Texas Open, Bud went 39th-24th during his last two starts.
His top 25 at the Wells Fargo Championship included steady play over the weekend (68-69), plus he should be invigorated after seeing fellow Crimson Tide golf alum Robby Shelton grab his first victory on the Web.com tour.
Bud might get overlooked at $7,400, but I think he's a sneaky good play.
Ollie Schniederjans – $7,200
Here is somewhat of a boom or bust play that could make me look silly, or it could be the key ingredient in a lineup that wins you money.
Ollie Schniederjans is coming off a 28th-place showing in Charlotte, but I'm happy to point out that he finished 9th in putts per GIR and 12th in strokes gained: putting. I'm keen on Ollie hitting it well off the tee, as his piercing trajectory bodes well when the wind blows.
The bottom line is I can't think of a better format to support Schniederjans than in a large-field GPP on DraftKings where birdies and eagles are heavily weighted.
Sam Burns – $7,200
Sam Burns withdrew after shooting a 77 Thursday at Quail Hollow Club, citing a back injury. This will almost certainly knock more than 90% of the people off of Sam Burns this week, and quite possibly even more.
Nothing is easier than fading a player on DK who WD'd the week before, so expect his ownership to be way, way down. At the same time, if he's in the field this week, I'm betting it was nothing to be concerned about. I'll remind you that before Charlotte, Sam tallied a top 10 at the RBC Heritage — the fourth straight tournament in which he landed inside the top 3.
My Lineup in GPPs for the 2019 AT&T Byron Nelson
Aaron Wise $9,400
Branden Grace $9,200
Keith Mitchell $9,100
Abraham Ancer $7,600
Bud Cauley $7,400
Sam Burns $,7,200
Below is an alternate lineup that utilizes the same core. $10 allows you to enter each one and attain exposure in multiple spots!
Branden Grace $9,200
Keith Mitchell $9,100
Ryan Moore $8,800
Scottie Scheffler $7,900
Abraham Ancer $7,600
Bud Cauley $7,400
Enjoy the Week!
The 2019 AT&T Byron Nelson Classic at Trinity Forest Golf Club in Dallas, Texas, promises to be a spectacle. It's not just because former Cowboys QB Tony Romo is participating, but because it's taking place at a marvelous venue, and it happens to be the week before a major.
Don't wait around until next week to bet on the PGA Championship. Try padding your account this weekend with the advice you found here!