Hide Bonus Offers
| | | | | |
| --- | --- | --- | --- | --- |
| #1 | Bovada Sports | 50% Up To $250 | Visit Site | Bovada Sports |
| #2 | BetUS | 125% Up To $2,500 | Visit Site | BetUS |
| #3 | MyBookie | 100% Up To $1,000 | Visit Site | MyBookie |
| #4 | Everygame | 100% Up To $500 | Visit Site | Everygame |
| #5 | BetOnline Sports | 60% Up To $1,000 | Visit Site | BetOnline Sports |
Betting the 2019 Arnold Palmer Invitational – Odds, Matchup Picks, and DraftKings Advice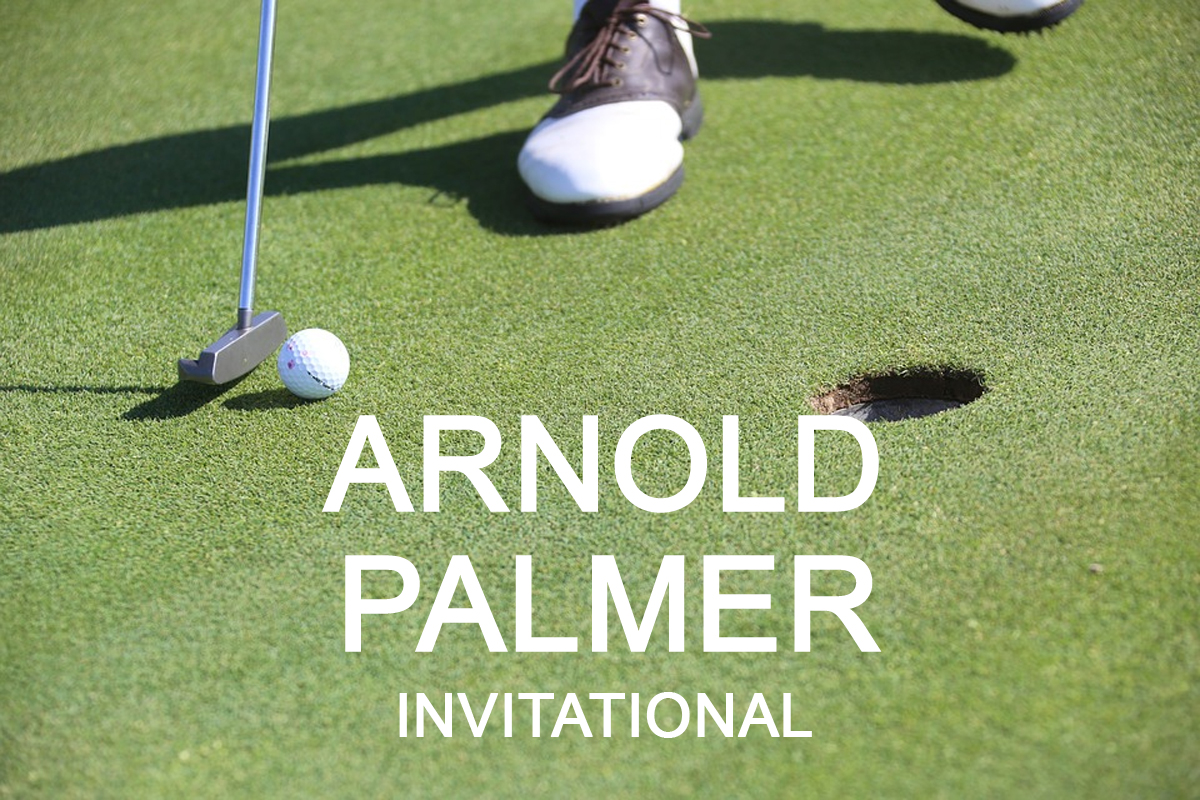 Page updated on March 6
The news of Tiger Woods withdrawing from this week's Arnold Palmer Invitational is a major buzzkill for golf fans, but all is not lost.
Rory McIlroy headlines a field that is still absolutely loaded. Justin Rose is back from his mini-hiatus, and Brooks and Rickie are out to improve on their co-runner-up finishes from this past weekend.
The field is so stacked at the Bay Hill Club and Lodge Golf Course that Jason Day and Bryson DeChambeau arrive in Orlando flying completely under the radar. Phil Mickelson is barely being talked about!
Can McIlroy defend his title, or will one of these other superstars be hoisting the trophy come Sunday?
I've scoped the odds to win the 2019 Arnold Palmer Invitational, and I plan on diving into a few matchups that I think we can take advantage of. Those of you who play fantasy golf on DraftKings, I've got you covered as well.
With so many world-class players on hand for the second leg of the PGA Tour's Florida Swing, we all know who we expect to get into contention. But in terms of the betting sheet, where does the value lie?
I'll try to find out in this full 2019 Arnold Palmer Invitation betting preview.
Who Will Win the 2019 Arnold Palmer Invitational?
According to MyBookie.ag, one of the most trusted online sportsbooks for golf, there are exactly 25 players listed with odds of +6000 or better to win this golf tournament.
Take a look at those individuals below and see if any of their prices stick out.
2019 Arnold Palmer Invitational Odds to Win
The fact that Phil Mickelson is +4000 to win the API tells you a couple of things.
For starters, it tells you there is no shortage of household names on deck. It also serves as a reminder that while Phil typically excels on the West Coast, his game doesn't always translate to the Bermudagrass in the state of Florida.
So while we're more than okay to fade Phil at Arnie's event, it's awfully hard to stare at the top three names on the sheet and not salivate over their chances.
Does Rory Deserve to Be +800 to Win?
If you don't remember how the 2018 API ended, let me quickly refresh your memory. Rory birdied five of the final six holes on Sunday to cap off a scintillating final round of 64, surging past a host of "who's who" in the world of golf.
This 25-footer for birdie on the 72nd hole left McIlroy at 18 under par — three shots clear of his nearest pursuer.
I can't imagine "Rors" arriving at Bay Hill in better form than he has displayed thus far in 2019 as the world #6 has yet to finish outside of the top five in four starts. He's leading the PGA Tour in strokes gained off the tee (surprise, surprise), he's ranked first in strokes gained from tee to green, and as you can expect, he also tops the charts in strokes gained overall.
So to answer the original question, yes. In fact, you could argue that at +800, he still represents value.
Why Isn't Justin Rose the Betting Favorite?
That's actually a fantastic question. Knotted with Dustin Johnson atop the Official World Golf Rankings (OWGR), Justin Rose has been the most consistent player in golf over the past 18 months. The 39-year-old Englishman has been resting for the past four weeks, and one could argue that rust could play a factor.
Perhaps his lackadaisical effort in Saudi Arabia the week after he won at Torrey Pines has some people worried, but that apathetic performance is the least of my concerns.
For the most part, all Rose has done for the past two years is threaten the top of the leaderboard everywhere he goes, and I see no reason why this week's API will be any different.
Justin utilized a bogey-free 67 on Sunday to post a third-place finish at the 2018 Arnold Palmer Invitational. Look for him to be knocking on the door once again.
Rickie Fowler Is Trending
It may seem like ages ago at this point, but it was only one month ago when Rickie was sealing the deal in Phoenix on Super Bowl Sunday. Fowler's younger sister then gave birth to twins, meaning "Slick Rick" took the next few weeks off to play the role of new uncle.
After getting his feet back underneath him in Mexico, Rickie picked up right where he left off with a second-place showing at PGA National. Fowler not only birdied the final hole at the Honda Classic to at least give himself a chance at getting in a playoff, but he impressively made deuces on both 15 and 17.
Contending on Sunday in West Palm Beach and getting out of the Bear Trap unscathed is one thing. Playing the 15-17 at 2-under par and then birdieing 18 is the sign of someone who was born to win golf tournaments.
My Pick to Win the 2019 Arnold Palmer Invitational
Despite spending plenty of time covering some names at the top, I'm hopping back on the Tommy Fleetwood train. Eventually, this dude is going to win on the PGA Tour, and I'm not planning on being late to the party.
Tommy was derailed by a "double-double start" to his third round at this tournament last year but still rallied on Sunday to finish in a tie for 26th. He didn't play his best golf in the States during the month of February, but I did notice a trend that I can't help but pay attention to.
After finishing 45th at Pebble, Tommy flashed with a 28th at the Genesis Open. He continued the upward trajectory with a 19th-place finish at the WGC-Mexico Championship. At first, I liked Fleetwood as a good bet to hang a top ten on the board.
But the more I ponder the situation, I'm not letting this +3300 number slide by without taking a stab.
Setting a DraftKings Lineup for the Arnold Palmer Invitational
Now for the fun part. By submitting a lineup into the PGA $600K Drive the Green Tournament on DraftKings, you have a shot at walking away with a cool $150,000. And all it takes is $5 and about 90 seconds to fill out a roster.
I'd like to introduce a handful of players I think you should be targeting for the biggest GPP on DK.
Top-Tier = Players priced at $9k and up
Mid-Tier = Players priced from $7,500 to $8,900
Low-Tier = Players priced from $6,000 to $7,400
We can't just load up with all the stars, as mixing and matching players from different price points is the best (and only) way to construct your lineup. In terms of the guys priced at $9k and above, here is who is sticking out.
Justin Rose – $10,700
I'm as high on Rory McIlroy this week as anyone; don't get me wrong. But here you can stock up on $700 in savings and know you're getting someone with just as much "win and top-five potential."
If the fact that Justin hasn't played for the past month means a chunk of people will lay off rostering him, I say pounce on the opportunity.
Jason Day – $9,900
Imagine playing five events on the PGA Tour so far in 2018/2019 and not having anything worse than a 13th-place finish on your resume. Now enter Jason Day.
Jason shot 14-under and finished fifth in San Diego and followed that with a 13-under-par performance at Pebble Beach (T-4th).
With all the attention on Fowler ($10,400) and Koepka ($10,200), I think pivoting down to Day at $9,900 makes a ton of sense.
Bryson DeChambeau – $9,700
Bryson DeChambeau wasn't at his best in Mexico City. Not only did the "Mad Scientist" finish 56th at the WGC event, but he was forced to apologize for an outburst that was caught on camera. Perhaps his childish behavior combined with his poor finish will make DFS'ers wary of clicking his name this week, but I wouldn't be.
The fifth-ranked player in the world's four prior finishes were 15th-10th-7th-1st.
Considering DeChambeau's ownership could be a bit lower than normal, this could be a good week to take a bite.
Hideki Matsuyama – $9,300
Until further notice, I'm going to be recommending rostering Hideki Matsuyama, folks. The wrist injury that plagued Hideki for much of 2018 is now behind him and no longer an issue.
The recently-turned 27-year-old hasn't finished outside of the top 20 since the Sony Open, and it's clear as day that he has found his rhythm with his swing.
The proof?
Matsuyama enters the 2019 API planted all over the top ten in numerous ball-striking statistics. If he can see some putts go in, then all I can say is look out.
Tommy Fleetwood – $9,100
Having fan favorite Phil Mickelson slotted directly above Tommy Fleetwood on the DraftKings price sheet is terrific news for those reading this blog. It should help steer most of the casual fans away from the 28-year-old English native, but don't make that same mistake.
Why roster a tired Phil playing in Florida when you can latch onto a burgeoning Tommy Fleetwood for $100 cheaper?
Adding any of these five names will be a great way to start building your lineup, and squeezing in two of them would be sweet. However, in order to accomplish that, you'll need to find plenty of value in the middle and lower price points.
Here are five names found in between $7,500 and $8,900 that I expect to play better than most are anticipating.
Patrick Reed – $8,900
Don't look now, but the 2018 Masters champ is rounding into some pretty snazzy form as we inch toward Augusta. I bet you didn't know that in six starts on the PGA Tour in 2018/2019, Reed has yet to finish outside the top 25.
Last time out in Mexico, Reed played in the final pairing with DJ and Rory. I think he has some unfinished business to take care of.
Charles Howell III – $8,600
The West Coast Swing is over, and that usually means it's time to start leaving Chucky Three Sticks on your bench. But this week marks a home game for the Orlando resident, and he's playing as well as he has in years.
Entering the week #4 in the latest FedEx Cup standings, Howell is second on the PGA Tour in greens in regulation (GIR), he's ranked eighth in total driving, and he sits 15th in strokes gained putting. I'd say that's a fairly good formula for getting your ball in the hole.
Ian Poulter – $8,000
Someone needs to explain to me how and why DraftKings decided to price Ian Poulter behind 21 other golfers this week. The deadly putter amassed top-ten finishes during all three European Tour events that comprised the Desert Swing, and then he tacked on a third-place finish (behind Dustin and Rory) in Mexico.
Did I mention that Ian spends much of the year in Orlando and will be sleeping in his own bed?
Louis Oosthuizen – $7,900
I see that Louis Oosthuizen is priced down around the middle of the pack, but I can't say I think he belongs there. Since the middle of October, Louis has competed in eight events worldwide. So he missed the cut at the Genesis Open, and he finished 25th and 29th at the WGC-Mexico Championship and the CJ Cup respectively.
But in Oosthuizen's five other starts, he's produced famously — 5th-3rd-1st-7th-4th.
Michael Thompson – $7,600
Just how popular will Michael Thompson be on DraftKings this week? When you take into account that the average fan can click on his game log and see that the University of Alabama product is riding a string of five straight top-16 finishes, I'm guessing his ownership will be severely bloated.
But until Thompson slows down, it's hard to argue against playing him in fantasy. Known for being a standout putter, Michael clocks in at eighth in proximity from 50-125 yards and ranks 14th in scrambling.
Perhaps a win is around the corner.
Finally, the players sitting at $7,400 and below. Actually, one can make a case for rostering any of the four players priced at exactly $7,400 (Every, Wallace, Li, Schwartzel), but there is one man in that group who sticks out to me as being the best play.
Matt Wallace – $7,400
Quietly ranked 37th in the OWGR, Matt Wallace is getting more and more comfortable competing on the big stage. The 28-year-old Ping staffer finished 33rd at the WGC-Mexico Championship and placed 20th at last week's Honda Classic.
I think another top-20 could be in the cards for Wallace, meaning he should have no problem paying off value at $7,400.
Beau Hossler – $7,300
Beau isn't off to the start that he envisioned in 2019, but he did shoot four rounds of par or better at Riviera on his way to his first top-15 of the season.
Don't forget that the winner of the 2016 Fred Haskins Award (the most outstanding collegiate golfer in the country) posted five top 10s as a rookie in 2018 — two of which came via runner-up showings. It's only a matter of time before Hossler's game starts clicking.
Harris English – $6,900
Harris English has been searching for the game that propelled him to finishing inside the top 32 in the FedEx Cup standings for three straight years (2013-2015). I'm not saying he has found it, but there is plenty to like with Harris this week down at $6,900.
English demonstrated that he likes this golf course in 2018 when he finished 22nd, and perhaps he has found some positive momentum after posting a 12th at PGA National last week. Now that the West Coast is behind him, we can look forward to some good golf from the former Georgia Bulldog stud.
My Lineup in GPPs for the 2019 Arnold Palmer Invitational
Hideki Matsuyama $9,300
Tommy Fleetwood $9,100
Patrick Reed $8,900
Ian Poulter $8,000
Matt Wallace $7,400
Beau Hossler $7,300
2019 Arnold Palmer Invitational Matchup Picks
If I had to choose between picking a winner, entering lineups on DraftKings, or firing away on the weekly matchups, my decision would be easy.
Playing on DK is obviously enthralling, and the upside of correctly predicting the winner can be great. But the best way to make some consistent money week in and week out is without a doubt by attacking the matchups.
Ian Poulter vs. Phil Mickelson
I already referenced why I'm not in love with Phil this week. And I've already beamed about Ian Poulter being in fabulous form over the last few months. Perhaps Phil's popularity among the public is why this matchup is evenly priced, but I think the odds below aren't properly justified.
I'm not taking anything away from what Phil has achieved thus far in 2019. His performance at Pebble Beach was remarkable, and I know his recent boost in ball speed has him amped up about the rest of the season.
But he tapered off in LA and Mexico, finishing outside the top 35 in each. And in case you were curious about how much Phil likes Bay Hill, here's your answer.
Mickelson hasn't been here since 2013 when he shot 73-79 and missed the cut by five shots.
Meanwhile, Ian has a residence in Orlando and has played in every edition of the Arnold Palmer Invitational since 2011. Not only has Poulter made the cut in each instance, but he's finished 21st or better here five times.
I'm not trying to jinx him, but Ian hasn't finished outside of the top six in any of his last four worldwide starts. I wouldn't have batted an eye if Poulter was -125 here, so I'm considering this line a sizable bargain.
Billy Horschel vs. Henrik Stenson
Henrik Stenson has incredible course history at Bay Hill; I get that. But considering how poorly the powerful Swede has played since the calendar turned to 2019, pricing him at -125 against Billy Horschel seems a bit too ambitious to me.
Seriously, Henrik missed the cut in all three of his starts in Europe to open the year, and then he failed to break 71 in Mexico en route to a 54th-place finish. I'm not sure if he's battling any injuries or if he's just a bit disinterested at the moment.
But either way, I need to see him produce to a certain extent before I can start trusting him at -125 in a head-to-head versus another PGA Tour player.
As far as this one goes, Billy isn't just another PGA Tour player. Horschel is a perfect 9-9 this season and has already logged five top 25s. The Florida kid who was born just 85 miles from Bay Hill has participated in every Arnold Palmer Invitational since 2013 without missing a cut.
I'd be okay laying -105 for Billy in this one, so I'm stoked that MyBookie.ag is going to lay me +105 instead!
Rory McIlroy vs. Brooks Koepka
It's hard to imagine betting against Rory McIlroy in a matchup this week. I'd need to see another top-10 player in the world getting some pretty handsome odds to even consider it, so let's check in with the pricing.
And there it is.
Brooks Koepka finished second at the Honda Classic and looks more confident than ever. I won't argue that he is playing better than McIlroy right now, but I will shed light on the fact that since Rory last won on the PGA Tour, Koepka has tacked a pair of majors onto his resume.
Rory won the 2018 Arnold Palmer Invitational and has looked stunning in 2019; there is no doubt about that. But Brooks Koepka isn't some chump who should be getting +135 in a head-to-head. That's the bottom line.
I could get on board with Rory being a -120 favorite and Brooks being +100, and I might even endorse backing McIlroy if that was the case.
But if I start placing wagers on Brooks Koepka at +135 in matchups for the rest of the season, I'm going to like where I stand at the end of the year.
Final Thoughts
Following this weekend's Arnold Palmer Invitational, players will head about 160 miles up the Florida coast to TPC Sawgrass for THE PLAYERS Championship. Before we know it, the second week of April will be here, and we'll all be talking about the Masters.
In the meantime, I'll keep coming up with weekly PGA Tour betting previews. But it's ultimately up to you to pull the trigger and place these bets.
Just remember, watching golf is one thing. But following the action as it winds down on a Sunday when you are financially and emotionally invested is a whole new ballgame!