Odds and Predictions for How Better Call Saul Will End
We are making our final Better Call Saul predictions before the last part of season 6 is released. This has been a wild ride, and we are right at the end. There's still so much that has yet to be revealed, which leaves everyone eager to know how the series wraps up.
Episode 7 left the audience with a shocking twist that was very much unexpected. Howard arrived at Kim's apartment to confront them after figuring out their entire scheme. After getting out what he could, Lalo arrives and kills Howard with a shot to the head.
After that incredible jaw-dropping moment, Lalo says, "Let's talk."
That leaves us in an interesting place for part 2 of season 6. Don't forget that some Better Call Saul prop bets are available on the best entertainment betting sites.
Whether you want to bet on what happens next or just can't wait to see how it all ends, let's get into our predictions for Better Call Saul Season 6 part 2.
Lalo Uses Kim and Jimmy to Get to Fring's Lab
It makes sense to start our predictions off with what will happen in Better Call Saul, where we left off in episode 7. Lalo's arrival at Kim's apartment was shocking, and it was, unfortunately, Howard being at the wrong place at the wrong time.
Lalo killing Howard implies that he means business with Kim and Jimmy. They are not his main target, but they are helpful to him. Lalo's main target is Mike and Gus, who are operating an underground meth lab.
Killing Howard was a way for Lalo to scare Jimmy and Kim enough that they don't double-cross him. Lalo's proven time and time again that he shows no remorse, so Jimmy and Kim must do what he wants.
Only 6 episodes remain. #BetterCallSaul returns July 11 on @AMC_TV and @AMCPlus. pic.twitter.com/grY8vbkFQw

— Better Call Saul (@BetterCallSaul) May 24, 2022
Kim is the one who has a connection to Mike, so she will have to be the one to reveal the information to Lalo. That would lead Lalo to Mike and then to Gus. This will all be Lalo's master plan unveiled, but killing Howard could be something that ruins it all.
There are several Better Call Saul props available for Lalo. You can bet on if he reaches Fring's Lab (-500) or if he dies (+300) first, if he sees Mike (-140) or Gus (+100) first, and more on BetOnline.
Personally, the best bet right now seems to be seeing Mike first. Lalo dying could be a big way for the showmakers to avenge the death of the innocent Howard, so it makes sense to bet on that as well.
Best Bet: Lalo Sees Mike Before Gus (-140)
Saul to Gene Back to Saul
The season 6 teaser trailer was revealed and gave a little sneak peek of what might happen in the second half of the season for Saul. All we needed was a look at a closet with some suits to make our Better Call Saul finale predictions.
There's a shot of 4 suits in the trailer, followed by Gene's Cinnabon uniform and then a swinging hanger. The swinging hanger implies that whatever piece of clothing was grabbed very quickly and was rushing to get out of there.
This could be a representation of how each episode will play out. The first four suits could be when Jimmy turns into Saul, the 5th episode could be a flash-forward to when he's Gene, with the last unknown piece of clothing being the return to Saul full-time.
This will be a bit tricky to execute with so much going on. Jimmy was nowhere near the person Saul was. There's a massive transformation between these two characters, which is the same person.
That will take some big moments in his life to complete this transformation. That could be the very moment that we left off in Episode 7, or it could be other things that happen in the remaining episodes or everything together.
When making Better Call Saul finale predictions, it's tough to pinpoint what will happen to Saul before he shows up in Breaking Bad. We know this is the prequel, and he's in Breaking Bad, but how that happens is the real question.
I'm guessing episode 11 will be a critical turning point, which aligns with the red suit in the teaser trailer.
Kim Leaves Jimmy and Starts a New Life
Knowing that Saul ends up in Breaking Bad, where does that leave Kim? In Breaking Bad, Kim is never mentioned or seen, which means two things. It either means she's going to die, or she's going to leave Saul behind and start a new life.
The odds above are Better Call Saul death odds for Kim and who she's killed by.
If you think she escapes Albuquerque alive, you can bet on that at (-200). Dying before then would cash (+150) odds as well. Either way, she's not going to be with Saul in Breaking Bad, so her story will end somehow.
Lalo is unpredictable. #BetterCallSaul pic.twitter.com/ey3X13jdGa

— Better Call Saul (@BetterCallSaul) May 24, 2022
There have been hints at what she might do in the show, most importantly with the "Vacuum Guy." The Vacuum Guy is also known as Ed Galbraith or the "Disappearer." He is someone you go to with a ton of money that gives you a new identity and sends you somewhere where cops and other threats can't find you.
You can bet on if she uses the Vacuum Guy's method to escape (-200) or if she doesn't (+150). If you think the writing is on the wall of death, you can bet on her to die (+150), not use the Vacuum Guy (+150), and choose someone who would murder her.
I think the most logical thing would be to bet that she uses the Vacuum Guy's method and starts a new life and leaves this one behind. Saul doesn't mention Kim in Breaking Bad, so there must be something that happens where he never brings it up. Her leaving him behind would fit this narrative.
Getting out of the Lalo situation is step number one, though.
Best Bet: Kim Escapes Albuquerque Alive (-200)
Walt and Jesse Meet Saul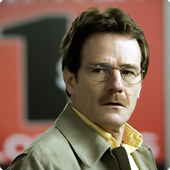 Next up on our Better Call Saul predictions is the exciting news about two characters you already know and love. It was announced in April that Walt and Jesse would be seen again, this time in Better Call Saul.
Now that we know they've been cast in Better Call Saul's season finale, it's just a matter of when we see them and not if. There are a couple of different spots that they could put them in. I don't think they'll be in the part 2 opener (episode 8), but they could pop up anywhere after that.
Lalo's killing of Howard and next move could force Jimmy into his Saul phase, which could take an episode to do. The teaser also shows his uniform at Cinnabon in the closet. If that's a chronological hint at the season, then Episode 12 would make sense.
The Cinnabon uniform is the 5th piece of clothing in the closet, so the 5th episode in part 2 would be episode 12.
He's known as Gene in "present-day," so matching that up with Breaking Bad's timeline appears likely.
I doubt Walt and Jesse play too large of a role, given it's an entirely different show. With that said, they have to be introduced to Saul in some sort of way. Either way, Breaking Bad fans will love to see Walt and Jesse one more time.
Another Better Call Saul prop is who we see first, with Jesse Pinkman at (-300) and Walter White at (+200).
Jesse makes the most sense since he's already mixed in with the drug world before Saul is introduced. Betting on Walt's odds has way more value, so you can't go wrong there either.
Best Bet: Jesse Pinkman (-300)
Betting on How Better Call Saul Will End
Those will be our Better Call Saul predictions for Season 6's part 2. They could be wrong, as the show's writers have been known to keep us on our toes more often than not. How will Better Call Saul end, though, is the question.
I'm expecting an incredible finish, but not one that's "happily ever after."
If you're a big fan of the show and are excited to see what's next, you should consider betting on what happens in Better Call Saul. There are a lot of props that offer some great value, such as who will die in Better Call Saul and more.
Here are a couple more Better Call Saul prop bets that I haven't touched on yet.
Total Laundromat Security Guards Lalo Murder – O/U 4.5
What Episode Will Kim Wexler Perish? – Between 11 and 13 or 8 and 10
What Episode Will Lalo Salamanca Perish – Between 11 and 13 or 8 and 10
Will Hank Schrader or Tuco Salamanca Be Seen First?
Will Don Eladio See Lalo Salamanca's Video Tape
Will Gus Fring Kill Lalo Salamanca?
Will Nacho Varga's Father be Seen?
Be sure to bet on these odds for what happens in Better Call Saul if you strongly feel about it. BetOnline is the top spot to do so, so feel free to check out the site review and place your bets now.
Bet on Better Call Saul at BetOnline
BetOnline is offering all of these prop bets. Check out their review and visit the site now!