Bet Builders Strategy for NFL Prop Bets

The best NFL betting sites are constantly trying to improve their services and that's how we got some awesome new features in the past several years. One of my favorite innovations is the so-called Bet Builders.
They allow you to create custom wagers for every NFL game by combining various player and team props. Most people underestimate them, but the feature can be a powerful tool in the right hands.
I share my tips on how to use Bet Builders to make money from NFL props in this post. They can help you understand the nature of this feature and the best ways to utilize it. Before I start, let me give you some suggestions for safe NFL betting sites.
I believe these are the best NFL betting sites based on various factors like security, odds, payout speed, and promotions. You can get the highest value for your money in a safe environment if you pick one of them.
With that out of the way, let's get back to Bet Builders and how to use them to make some cash by betting on the NFL.
Bet Builders in a Nutshell
Some of you might not know what exactly a Bet Builder is and how it works, so let me explain that real quick. As the name suggests, the feature allows you to construct your own wagers. You can do that by combining various props together.
In the case of the NFL, there are plenty of different options you could add. For example, you can pick the number of touchdowns scored by a certain player with the number of passing yards of another for the game. You could also go for a custom over/under line any quarter or half.
You can also pick your own under/over lines for each market you add. The opportunities are endless, really, as you can combine a ton of options.
Once you are satisfied with your selection, the betting site offers you a price for the wager you've just created and you can put your money down.
Here's an example of a bet that was constructed using a Bet Builder feature.
Over 6.5 points in the first half
Player X to score a touchdown
Player Y total passing yards over 199.5
As you can see, the wager features three different selections and the betting sites would provide odds for that combo. The more options you add, the higher the price. Naturally, it also becomes harder to actually win your bet.
Bet Builder Strategy for NFL Bets
The main use of Bet Builders is to unlock unusual wagers that are not offered otherwise. That opens the door to various profitable opportunities if you know what you're doing. There are several key tips here that can help you learn how to use Bet Builders for NFL games.
Statistical Analysis is the Key to Success
There's no way around it, you have to use the numbers in your favor. There are plenty of free sites on the internet that provide all sorts of stats for the NFL. You can find data for individual players or teams that can be broken down into different periods.
The best approach in your data analysis would be to start from the bigger picture and then move on to the latest trends. There is no clear process here and the different markets require different steps, but the goal would to clearly determine reasonable, data-driven expectations for the NFL game in question.
Think in Probabilities and Compare Them with the Odds
You should always try to rely on probabilities instead of just guessing what's going to happen. A thought process that looks like this "I think that player X will score a touchdown" is a certain way to lose money in the long run.
What you should be doing is evaluating the probability of player X to score a touchdown based on different objective and subjective factors. Use stats, recent form, previous performances against similar opponents, and other components that might apply.
Once you have a certain percentage for every single one of the markets included in your NFL prop bet, compare them to the odds you're getting. For example, if you include two markets and each has a probability of 50%, that means the overall probability of your wager to win is 25%.
You need a price of +300 to be break-even in that scenario and better to be successful in the long run.
Look for Hidden Gems
The top NFL betting sites usually invest a ton of money into getting the main lines right. They have excellent traders and odds compilers that use all sorts of data and various tools to determine the probabilities for the games.
They use them as a starting point when they set the totals line and the spread. While the bets placed by the public sometimes skew them, the margin makes it hard to win money.
It's unlikely to consistently beat the bookies when it comes to the traditional NFL markets, but the Bet Builders are another story. They allow you to use all sorts of obscure options and the betting sites don't have the capacity to be perfect in their evaluation of all of them.
If you are patient and careful, you should be able to find profitable props for some NFL games by using Bet Builders.
Don't Get too Greedy
It might be really tempting to add four or five selections and get gigantic NFL odds as a result. The problem is that your chance to win shrinks with every market you include, so you should be careful to keep it realistic.
One or two is probably optimal. If you decide to go for more than that, try to at least follow a reasonable staking plan that will protect your bankroll.
Final Words
If you learn how to use them properly, the Bet Builders can be a powerful tool for NFL props. They uncover a path to markets that are usually available and the betting sites are not always prepared well.
The best news is that you don't have to go out of your way to discover the props in question. You can simply go through your normal preparation process and keep your eyes open for any potential trends that could be exploited.
AUGUST
Casino of the Month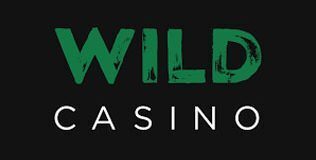 Welcome Bonus
250% up to $5,000
Read Review
Visit Site