Best UFC Fights to Bet on in July 2021

When is Conor McGregor's next fight? July 10 at the T-Mobile Arena, of course.
It's the big one. The third fight in a trilogy that started all the way back in September 2014. And far as the best UFC fights to bet on in July 2021 goes, it's one hell of a scrap to look forward to. Especially if you are betting on McGregor vs. Poirier 3.
But it's not the only top UFC bout you can bet on in July. Although it's clearly the marquee event of 2021, there are some other top-quality fights in the promotion that you can hopefully make some money from.
If you're looking to bet on UFC fights in July, the calendar is full of incredible showdowns featuring some of the top talent in the world of mixed martial arts. This piece will give you the best ones to put in your diary.
So, without further ado, let's get going with the ten best fights in the UFC to bet on in July.
UFC 264
When: July 10, 2021
Where: T-Mobile Arena, Las Vegas
Main Event: Dustin Poirier vs. Conor McGregor 3
The biggest UFC event of 2021? Well, you could have said that about a few cards this year.
But given they are all now in the rearview, this is certainly the one that sizzles the most.
As you'll already be aware, Poirier vs. McGregor 3 is the reason why this one is so eagerly anticipated. But there are a few other supporting fights that make this card legit.
This Vegas card is sure stacked with some of the best UFC bouts to wager on in July. So, let's get stuck in.
Dustin Poirier vs. Conor McGregor 3
Is this the top UFC fight to bet on in July? Come on. It's not even close.
Although far from a Shakespearean plot, it does have all the ingredients necessary to keep us nailed to our seats. We're talking history, revenge, reneging on deals, a potential title shot, mind games, and a cast-iron promise of some good old-fashioned violence.
As far as UFC fighters go, no one polarizes as much as "The Notorious." This can be a good and a bad thing when betting on Conor McGregor's UFC fights.
Sure, the pretentious MMA snobs will feign nonchalance. The casuals will fawn and salivate. Those on neither side of the wall will be looking forward to a good scrap. But what we all have in common is that we will be tuning in on Saturday, July 11.
But what makes this trilogy one of the best fights to bet on in the UFC in July? Well, aside from it being a potential epic, there will also be a ton of top prop bets for Poirier vs. McGregor 3 to get stuck into. There is also the possibility that McGregor could retire this year with a loss.
Don't forget your popcorn, because this is going to be epic.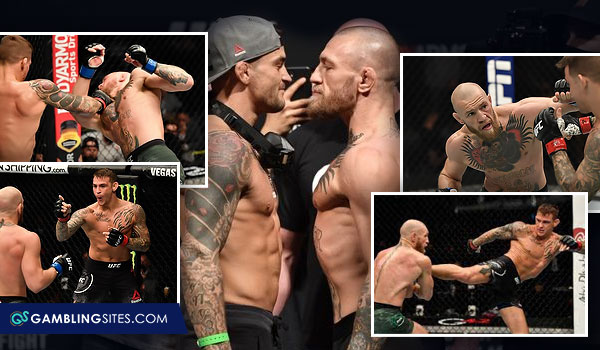 Gilbert Burns vs. Stephen Thompson
Burns vs. Thomson aptly comes in at second on my list of the top fights in the UFC to bet on this July.
Other than the McGregor vs. Poirier trilogy, this is the one I am looking forward to the most.
In one corner we have the 38-year-old "Wonderboy" (time for a name change?) who is potentially one win away from a shot at Kamaru Usman's welterweight title. In the other, "Durinho" Burns, who was stopped by the champ at UFC 258 back in February.
The stylistic clash in this fight will make for an awesome spectacle, with Wondrboy's technical wizardry brushing against the hard-hitting, grappling chops of Burns.
I know some are a little apprehensive about this fight potentially being a little boring, giving what's at stake, but I don't agree with that at all. By the final bell, I think this one might go down as a fight of the year candidate.
If you're gambling on UFC fights in July, there will be plenty of Thompson vs. Burns bets and markets to peruse. You will find the best of them on the top MMA betting apps and sites as we approach fight night.
Now, let's get one thing straight before we proceed. Poirier vs. McGregor 3 and Burns vs. Thompson are not the only top UFC fights to bet on this July.
Sean O'Malley vs. Louis Smolka
O'Malley vs. Smolka goes down on the main card of UFC 264, and is not a fight to sleep on.
I'm looking forward to seeing if "Sugar" man can improve on an impressive knockout performance over Thomas Almeida in March, in what will be a very tricky fight. Sure, Smolka is not a world-beater, but he's no bum either.
Is this a potential banana skin for O'Malley? Well, it could be. If he fails to adequately prepare for this one, we could see a shock. That alone makes this one of the best UFC fights you can bet on in July 2021.
Can he improve on this record?
Sean O'Malley's UFC Record
Win
Thomas Almeida
KO
3
UFC 260
March 27, 2021
Loss
Marlon Vera
TKO
1
UFC 252
August 15, 2020
Win
Eddie Wineland
KO
1
UFC 250
June 6, 2020
Win
José Alberto Quiñónez
TKO
1
UFC 248
March 7, 2020
Win
Andre Soukhamthath
Decision
3
UFC 222
March 3, 2018
Win
Terrion Ware
Decision
3
The Ultimate Fighter
December 1, 2017
Niko Price vs. Michel Pereira
When I first looked through the UFC calendar for July, this one stood out like a neon chimp. All-action psycho Price against mega wild man Pereira? Sign me up and throw in all the extras.
Price is coming off a draw with "Cowboy" Cerrone that was later overturned to a no-contest due to "The Hybrid" testing positive for marijuana metabolites. He was on a win-loss run before that bout.
Pereira is looking to put his first three-fight streak in the promotion together following wins over Khaos Williams and Zelim Imadaev.
The Brazilian is an absolute blast to watch, given his propensity for doing the most insane and pointless stuff, as well as pulling off the occasional crazy finish.
Mark my words, this fight will be one of the best UFC bouts to wager on this July. Now, let's move on to the second card of the month, which features a returning legend.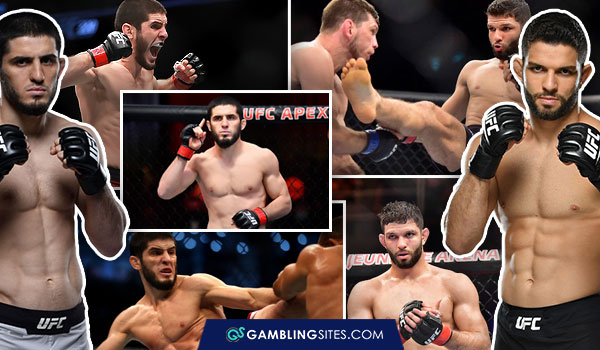 UFC Fight Night: Makhachev vs. Moises
When: July 17, 2021
Where: UFC APEX, Las Vegas
Main Event: Islam Makhachev vs. Thiago Moises
If you're hoping to bet on UFC fights in July, there are four cards to look forward to in the promotion throughout the month.
That means you have several opportunities to win money on the scraps. I'll be covering a little more about how to bet on UFC fights this month once I have covered the best of the ones to target.
Speaking of top-drawer matchups, this next one is one for the purists.
Islam Makhachev vs. Thiago Moises
The UFC calendar in July 2021 is wall-to-wall with exciting fights.
Makhachev vs. Moises is up there with the absolute best of the best. It serves as the headliner of the UFC Fight Night card scheduled for July 18 in Las Vegas.
Makhachev, who is being tipped as the successor to friend and compatriot Khabib Nurmagomedov, continues to improve. He rides a seven-fight streak into this one and looks ready to start aiming his gun a little higher up the ladder.
Tough to hit, the Sambo player is a master of dominance when the fight hits the ground.
If Makhachev is to continue his ascent in the lightweight division, he will need to get past Moises. This could be a tough test for the Dagestani, given Moises has three wins on the bounce at 155-pounds. He's no pushover and will look to land some bombs on his man throughout the full five.
If you're looking for UFC odds for July 2021, don't overlook this one!
Marion Reneau vs. Miesha Tate
She returns! Miesha Tate will take to the Octagon on the undercard of this event.
Thankfully, the UFC matchmakers haven't fed the former women's bantamweight champion to one of the elites. Instead, she gets a winnable (but not easy) welcome home fight against 44-year-old Marion Reneau.
Tate is looking in good shape for this one, and will be desperate to pick up the win. If she looks good, who knows what might lay ahead for her.
I wouldn't rule out the return of Ronda Rousey, if the money was right. Not to reignite a career in the UFC, of course, but perhaps for the sole purpose of taking on Tate in a potential money-spinner.
I mean, Lesnar made a couple of cameos from the WWE, did he not? Anyway, mark this one down as one of the top UFC fights to bet on in July 2021.
UFC Fight Night: Sandhagen vs. Dillashaw
When: July 24, 2021
Where: UFC APEX, Las Vegas
Main Event: Cory Sandhagen vs. T.J. Dillashaw
There are fewer of the best UFC fights to bet on in July than I can think of than Sandhagen vs. Dillashaw.
Postponed due to an injury sustained by the former two-time bantamweight champ, July 24 is the night when "The Snake" returns to the cage.
It's been a while since we have got a chance to see Dillashaw in action. I can't wait to find out if he still has it.
Cory Sandhagen vs. T.J. Dillashaw
We get to see these two throw down in the main event of the evening at the APEX, in what should be drama from start to end.
You can already access odds for UFC fights in July on many of the top betting sites. The last time I looked, Sandhagen was the betting favorite at -164 to Dillashaw's +137. That might be surprising to some, but not to me.
At the end of the day, the former Team Alpha Male standout copped a two-year suspension when he tested positive for PEDs. At 35, he's old for the bantamweight division, and the entire topography of the 135-pound weight class has evolved since his departure.
We don't know how long Dillashaw was juicing. Therefore, we can't say how much of his success was down to the needle. But we will find out on the night.
Oh, did I mention that Sandhagen is a savage? No. I didn't. This could be a toughie for old Dillashaw.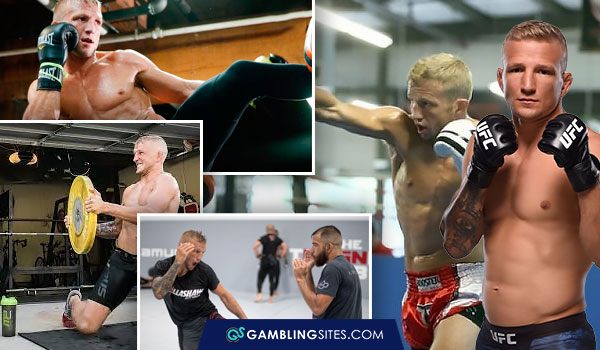 Maycee Barber vs. Miranda Maverick
Now, this is a great (albeit completely unexpected) example of matchmaking. I had expected that these two flyweight prospects would be kept apart for a while.
Maverick, at 23, is just one year older than Barber. Maverick is ranked #15 in the official UFC women's flyweight standings, while Barber comes in at 14.
It's not common to see the promotion whack two hot prospects with the same mallet, but this one will go ahead.
Maycee Barber's UFC Stats
Significant Strikes Landed Per Minute
5.21
Significant Striking Accuracy
52%
Significant Strikes Absorbed Per Minute
3.00
Significant Striking Defense
50%
Average Takedowns Landed per 15 minutes
1.44
Takedown Accuracy
40%
Takedown Defense
80%
Average Submissions Attempted per 15 minutes
0.2
Maverick looks set to test Barber's resolve following two underwhelming losses to Alexa Grasso and Roxanne Modafferi. A third strike and she could be shown the door, which was unthinkable not so long ago.
Pencil this into your papers as one of the best fights to bet on in the UFC this July.
UFC on ESPN: Hall vs. Strickland
When: July 31, 2021
Where: UFC APEX, Las Vegas
Main Event: Uriah Hall vs. Sean Strickland
Time for the last of my top UFC fights you can bet on in July 2021.
The final card of the month goes down the final day of the month, with the promotion bringing the show to the UFC APEX again.
There are two awesome fights to gamble on this July in the UFC that come on this card. The headliner is one of them.
Uriah Hall vs. Sean Strickland
What an underrated matchup this is.
Hall takes a record of 4-1 from his last five into the cage, with Paulo Costa the only man to have handed him a loss within that timescale.
Having ended the career of Anderson Silva in October 2020, and scoring a stunner of a knockout over Bevon Lewis, Hall finds himself climbing the ladder at 185.
A win over Strickland will push him into title contention, as crazy as that sounds. But Strickland will be gunning for his shot at gold, too.
Three wins within the past year have seen the American push his middleweight record to 5-0. He has looked nothing short of sensational since his return from a motorcycle accident and will be looking to add Hall's name to his list of victims.
Askar Askarov vs. Alex Perez
Finally on my list of the top UFC fights to bet on in July 2021 is Askarov vs. Perez.
Askarov sits at #2 in the official UFC flyweight rankings, while Perez operates #4. A win for Askarov would almost certainly see him get the next shot at new champ Brandon Moreno if the Mexican doesn't grant Deiveson Figueiredo an immediate rematch.
One of the best fights in the UFC to bet on this July, so make sure not to let this one slip through the cracks.
Congrats @theassassinbaby happy for you ?? but we have some unfinished business ?? #UFC263 @ufc @espnmmaJune 13, 2021
More Advice for Betting on UFC Fights in July 2021
There you have it — ten of the best UFC fights you can bet on in July 2021.
From Dustin Poirier vs. Conor McGregor 3 to Askar Askarov vs. Alex Perez, there are plenty of opportunities to bet on the fights above. You can get in on the action by visiting our recommended sites for betting on UFC fights.
Here's a reminder of the best ones.
Now, I'm not going to hate anyone more excited to bet on the McGregor vs. Poirier trilogy than any of the other fights on the horizon. It's going to be a huge event, so don't let the pretentious MMA crowd make you feel bad for that.
With that in mind, I'll leave you with some additional tips that can help improve your chances of winning money on McGregor's fights. These should come in handy, so give them a read! Until next time!
September
Casino of the Month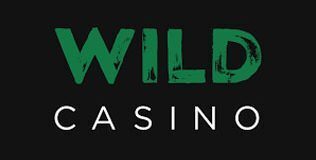 Welcome Bonus
250% up to $5,000