Ranking the Very Best Trash Talkers in Poker

Since the popularity of poker became great enough to support live broadcasting of some of the bigger tournaments, we've come to know quite a few of the best poker trash talkers.
Think you could come up with better put-downs? Hey—it's harder than it looks. First of all, you need to be someone who can regularly make it to the final tables at the biggest tournaments. Easy? Sure, it is. I did that twice, just yesterday.
Seriously, being the trash-talker everybody wants to watch requires two things—you have some degree of wit about you (although with some, this is obviously optional), and you must be very good at poker.
Simply put, you don't get to trash-talk Phil Helmuth on national TV if you can't get to the final table. Incidentally, if you're not at that level quite yet, don't despair: You can practice your skills at any of the best poker sites online.
Now, let's look at five of the best trash talkers in poker.
Phil Hellmuth
If you're looking for the top trash talkers in poker, look no further than Phil Helmuth, the so-called Poker Brat. His combination of leaping from his chair in outrage and stalking around the table while muttering to himself (with an open mike, of course) is legendary.
"I guess if there weren't luck involved, I'd win 'em all."
One of Helmuth's more infamous rants came in 2008 during an NBC national heads-up tourney. He was pitted against internet start Tom Dwan, and three hands into the game, Helmuth called Dwan's all-in (with TT) with a pocket pair of his own—AA.
You know what was coming, don't you? The flop helped neither, but the turn was a ten. Naturally, that was when the poker luck fairy decided to move on to other tables, and Helmuth was left to rant about the bad beat. Incidentally, Helmuth has made other top lists at GS, including the most memorable poker tilts.
And his bon mots have some thought behind them.
2. Antanas Guoga
Better known to poker aficionados as Tony G., this raucous Lithuanian terrorized poker players for most of the last three decades with being a poker player that talk trash. No slouch in the smarts department, Tony G. was the Rubic's Cube champion in his native Lithuania until his family moved to Australia when he was 11.
"Of course, I lied. It's poker."
After announcing his retirement from professional poker-playing in 2014, he still plays private high-stakes games. In 2018, he was a player in PartyPoker's "The Big Game" High Stakes PLO cash game with several other top pros.
From 2020 onward, Tony G found a higher-stakes game to play—as a Member of Parliament in Lithuania. One can only imagine the mind games he played on his fellow MPs.
3. David Ulliott
Dave "Devilfish" Ulliott blazed a trail few others could follow—and most would prefer to avoid.
Growing up in Hull, England, on a council estate might sound pleasant to American ears, but the reality is quite different. The Brits enjoy ironic names, you see, so when you hear "council estate," think "the projects" or "government housing."
So even if the Devilfish weren't a tough guy, he probably learned how to look and act like one quite quickly. Oh, and he did a couple of stints in prison, just in case you were planning on inviting him over to the barbecue.
Ulliott's slicked-back hair, homemade brass knuckles (one reading "DEVIL" and the other reading "FISH"), and his secret-agent-man sunglasses all served to make him a highly watchable character on television, which is where he first achieved notoriety—appearing in televised poker games in the UK in the late 1990s.
It helped that the Texas hold'em revolution was just getting started in earnest. But his skills were no put-on or TV-enhance novelty: He won a WSOP bracelet in 1997.
Despite of (or because of) his rude and raucous style, Ulliott was elected to the Poker Hall of Fame in 2017—two years after he passed away. You can almost hear his "%@! you and your %@! hall of fame!" all the way up here.
4. Will Kassouf
While plenty of good poker players talk trash, Will Kassouf claims to have invented it. He may not have invented it, but he claims to be the "King of Speech Play."
Honestly, I'd guess he cribbed his particular smack-talking style from Phil Spector's "Wall of Sound."
Imagine a coked-out radio deejay fighting to save his job by never allowing more than two seconds of dead air during his shift. That's Kassouf, but without the two seconds of dead air.
While Kassouf got his start grinding in cash games in the UK; he's been playing in tournaments since 2009. Kassouf regularly offsets his poker play with his work as a practicing attorney in Rickmansworth, England.
5. Eric Molina
Young, cocky, full of vinegar and things: Eric Molina had a near-virtuoso command of smack-talk, even in his early 20s. And he's an equal opportunity bully—in the clip we have, he starts picking on the dealer. You know, the guy actually doing his job.
Call him a punk, call him a smart-ass, imagine with glee the mental image of some Scorsese wise guys taking him for a ride out to the desert—you wouldn't be the first.
Fortunately, he is one of the few trash-talkers on this list who seems to have faded into the woodwork. Even an in-depth search of the internet failed to reveal anything but plenty of "Whatever happened to—" and even more of "back living in his mom's basement, I hope."
Maybe if Molina had spent a little time studying our
good poker habits
, he would be more fondly remembered.
So, trash talking is now for spectators. Good to know.
6. Scotty Nguyen
You want Phil Helmuth. You'll settle for Devilfish Ulliott. You get Scotty Nguyen. Sorry, I couldn't resist. In truth, all three are members of the A-Team of trash-talking.
And the Vietnam-born Nguyen can hold his own, even against verbal firehoses like Eric Molina. Plus, he's got five WSOP bracelets to prove he talks the talk and walks the walk.
Born in Vietnam in 1962, Nguyen was sent at an early age to Taiwan to keep him safe from the ravages of the Vietnam War. At 14, he found an American sponsor and traveled to Orange County—where he soon got expelled from school for playing in underground poker games.
He eventually wound up dealing cards in the Harrah's poker room in Vegas. His early attempts at poker were less than stellar, and it wasn't until 1985, when he was invited to deal at a poker tournament in Lake Tahoe, that he saw real improvement in his game.
After dealing cards all day, Scotty would head for the cash games, and where diligence and his improving skills turned his meager bankroll into $7,000.
He returned to Las Vegas, where he built that $7 grand into a million dollars. Naturally, the money lasted until he discovered all the wonderful excesses a million dollars were capable of financing, and eventually, he went broke.
But he kept at it and later added five WSOP bracelets to his bling collection.
Nguyen was considered an emotional player, often mercurial and regularly vulgar.
Yet, he was skilled enough that Mike Matusow partially bankrolled Nguyen for his buy-in on one of the satellite games for the 1998 World Series of Poker.
7. Michael Matusow
Mike "The Mouth" Matusow started playing poker while working as a dealer in Las Vegas, but he got his start playing video poker at the Maxim Casino (now the Westin Las Vegas).
In addition to winning four WSOP bracelets, Matusow has served as host and spokesperson for several radio and television programs about poker, including Card Player's poker radio show/podcast, the Circuit. He also hosted Card Player's long-running online video program "The Mouthpiece."
He still produces vlogs of various poker events, including the 2022 WSOP tournaments. A random sampling of these shows that he hasn't lost his flair for the controversial or his ability to talk smack.
Incidentally, In 2009, Cardoza Publishing published Matusow's autobiography, Check Raising the Devil.
8. Luke Schwartz
Like many younger players, Schwartz started grinding poker at some of the best online casinos. He played briefly for Full Tilt Poker before that site was shut down (Schwartz and several other "spokes-players" for Full Tilt were orphaned through no fault of their own).
He had his ups and downs, eventually winning the Sunday Million on Poker Stars in 2007, after which he returned to grinding the cash games. It wasn't until 2019 that he won his WSOP bracelet.
Schwartz earned extra contempt from the poker world because his comments are not always focused on players he's actively trying to beat, but rather, pretty much anyone who attracts his attention.
Taking Out the Trash
It's sad but true that some people just never learned the etiquette of poker—which is quite similar to regular run-of-the-mill etiquette, except with cards.
The truth is, you'll unlikely encounter the degree of smack the best poker trash talkers can deal with, not at the cash games at the local casinos, anyway. Even less likely online—mostly because people online don't tend to pay much attention to the text chat box. Some even have it muted.
But let's take a look at what you can do if you should happen to meet Helmuth or Tony G at the $1/$2 NL table at GVR.
Ignore Them
Nothing annoys a child throwing a tantrum more than to have no one notice it. These poker players can get in your head, so ignoring them is your first line of defense.
Now, this only works on poker players who are actually losing their temper; it's less useful against those who use it as a tactic to throw you off your poker game.
Fight Back
Someone once said that the only correct response to rudeness was more rudeness—that you should step on the rude person's toes until they apologize.
That's usually easier said than done, but it's worth considering.
Agree With Them
Sometimes you can counter the tactics of the trash-talker by simply agreeing with them—and then go on to embarrass them by coming up with even better insults than they could imagine. Sure, a bit passive-aggressive, but it worked for Steve Martin in Roxanne:
Of course, that only works if you're more skilled than your foe. And being more clever also helps—all the above-featured poker players are no slouches in the brains department.
Except maybe for Eric Molina, of course.
Nice Guys Finish Last
The truth (sad or not) is that making it to the final table of the WSOP or the WPT takes more than mathematics and luck.
It takes psychological skills that would put Freud and Skinner to shame—mainly because those pioneers probably never considered using psychology to outplay people at Texas hold'em.
When all is said and done, particularly where the cage match that is tournament play is concerned, a player needs skill, luck—and just a little something more: the edge.
Watch the various clips above and see how some of the trash-talkers managed to herd players with better hands into folding. Notice too how often the players with worse hands were intimidated into over-betting.
So, love or loathe the best trash-talkers in poker, we have to show them the respect they deserve. In the meantime, let's practice our poker skills at the top live online casinos while we build up our witty one-liners that will have them rolling in the aisles at the 2034 WSOP Main Event.
AUGUST
Casino of the Month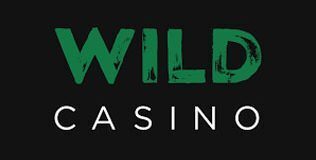 Welcome Bonus
250% up to $5,000
Read Review
Visit Site