Best "Tiger vs. Phil 2" Prop Bets
Tiger vs. Phil "the rematch" is officially on. While we're still waiting for word on the official details of the competition, Lefty informed us all via Twitter what the teams will be.
Tiger and Peyton Manning will take on Phil and Tom Brady in what will be a friendly environment, but don't get it twisted. These are four incredibly competitive individuals, and it appears that it will be a pretty even match.
Additional Tiger vs. Phil 2 prop bets will be released once the format is set in stone, but one of the top golf betting sites wasted no time unleashing a bevy.
I'll highlight the best Tiger vs. Phil props you can bet on right now.
Who Will Win Tiger vs. Phil 2?
Tiger Woods/Peyton Manning
-200
Phil Mickelson/Tom Brady
+160
One of the reasons Phil got the best of Tiger in their $9 million match at Shadow Creek was because I think he wanted it more. Not that Mickelson was hurting for the cash by any means, but Tiger has gotten the best of Phil so many times in so many big events.
Mickelson talked about how much it would mean to beat Tiger leading into the match, and this represents another opportunity for Phil to put a feather in his cap.
In terms of their teammates in this type of arena, Tom already seems to have a little more fire in the belly than Peyton.
Throw in the imbalanced odds for the Tiger vs. Phil rematch, and I think this one is a no-brainer.
Pick
Phil Mickelson/Tom Brady
Tom Brady Wears 1 Super Bowl Ring
With six of them to choose from, it wouldn't be hard for Tom Brady to stroll up to the Tiger vs. Phil rematch in a Super Bowl ring. Perhaps he'd wear a couple just to remind Peyton who the true GOAT is, but even Manning himself knows that debate was put to bed long, long ago.
Aside from probably not being able to swing comfortably with a diamond-encrusted piece of jewelry on one of his fingers, pictures reveal that Tom is pretty selective about if and when he flaunts his rings in public.
Celebratory dinners with his coaches and teammates is one thing. A 2v2 match on a golf course is another.
Will "Gronk" Be Said By Any Player
I see all sorts of scenarios in which this could happen. As Tom's partner, Mickelson could run a route and catch a pass from Brady, whether that's with a football or a golf ball. Phil could spike the ball, emulating the Bucs' new tight end, and surely one of the players would shout out "Gronk" in some form or fashion.
And what if Peyton wants to start ribbing Tom in the chest?
There are endless Gronk-related jokes Manning could crack alluding to Brady's need for Gronkowski by his side, and Peyton is a lot wittier than you might think.
Will Tiger Woods Wear a Red Shirt?
Tiger opted to go with customary "Sunday Red" when he squared off with Mickelson in the first iteration of Tiger vs. Phil. The possibility of Woods donning a red shirt for the rematch is certainly in the cards, but I'm caught up with the value attached to the other side.
The odds for "no" in this Tiger vs. Phil 2 prop bet are +200 at most golf sportsbooks online, but that's why it's crucial you shop your lines.
At BetOnline, you can back "no" at +250.
The two-on-two format breeds less of a mano-a-mano feel, and therefore, fewer killer instincts are required. Maybe a nice shade of royal blue to match Peyton's Colts colors will do the trick.
Which Player Will Make the Most Birdies?
Mickelson is the more aggressive player by nature, and I suspect his assertive style will be exaggerated thanks to him having a teammate. This could lead to some wayward drives and "squares" on the scorecard, but it should be offset by a bunch of "circles," too.
Playing this match in Florida gives Tiger the advantage on the putting surfaces, but Phil shoots at more flags and should have just as many realistic birdie opportunities.
All in all, laying -130 on Woods in this spot doesn't intrigue me in the least. However, investing in Lefty at -110 is something I'm interested in.
Enjoy Betting the Tiger vs. Phil Rematch!
If Tiger vs. Phil 2 betting odds and prop bets are in your wheelhouse, our golf blog is right up your alley. I'll be covering the Woods vs. Mickelson rematch from all angles, offering insight and betting advice for all the Tiger vs. Phil props you can get your hands on.
I could watch Tiger and Phil play golf on repeat for days, and throwing Manning and Brady into the ring adds a bunch of glitz and glamour.
I can't wait for the action!
AUGUST
Casino of the Month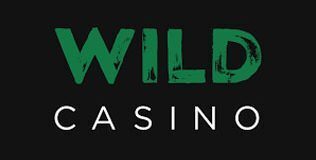 Welcome Bonus
250% up to $5,000
Read Review
Visit Site