Hide Bonus Offers
| | | | | |
| --- | --- | --- | --- | --- |
| #1 | Bovada Sports | 50% Up To $250 | Visit Site | Bovada Sports |
| #2 | BetUS | 125% Up To $2,500 | Visit Site | BetUS |
| #3 | MyBookie | 100% Up To $1,000 | Visit Site | MyBookie |
| #4 | Everygame | 100% Up To $500 | Visit Site | Everygame |
| #5 | BetOnline Sports | 60% Up To $1,000 | Visit Site | BetOnline Sports |
Best Super Bowl 56 Commercial Props – Crypto, The Dude, and More

There's nothing better than taking in the Super Bowl at home and making money at the same time. You can make that happen by betting on Super Bowl 56 itself, or you can add to the fun with Super Bowl commercial prop bets.
One of the nation's favorite pastimes is simply enjoying Super Bowl commercials, but you can sweeten the experience by putting some money down on what you think will happen.
Every year offers up a new batch of funny, creative, and often downright ridiculous Super Bowl commercials. If you play your cards right, you can translate the company's desire to tap into your wallet and make some coin of your own.
Interested? Check out this guide to Super Bowl prop betting, and then join me as I break down some of the top Super Bowl 2022 commercial props.
Which Crypto Company Commercial Will Air First?
In case you've been sleeping under a rock, cryptocurrency has been a pretty big deal for quite some time now. It's only growing in popularity, with companies providing big pushes during the Super Bowl, and utilizing major celebrities to do it.
The question here, of course, is whether you'll see a Super Bowl 2022 commercial by Crypto.com or FTX first.
So far, Crypto.com has probably created the best commercial (featuring Matt Damon), but FTX could be ready to deliver a hit of their own. Word is that FTX will be giving away free Bitcoin during this year's Super Bowl ad.
Could they make that push feel stronger by paying to be the first crypto company to have their Super Bowl ad seen? It's a 50/50 bet, so there isn't much risk involved here, but the payout is minimal.
I'd still lean toward Crypto.com being shown first. Regardless of which company shows up first, you can get into cryptocurrency before the big game and use it to bet on the Super Bowl.
Just use the best cryptocurrency betting sites below.
Who Will Be Shown First During the FTX Commercial?
Part of the crypto Super Bowl commercial craze is deciding which celebrity could be shown first in the FTX ad.
Whether you're with me or not on Crypto.com winning that race, you can still predict who will be shown first here. The options are fairly eclectic, despite BetOnline only giving you four names to choose from.
They all make sense in their own way, too.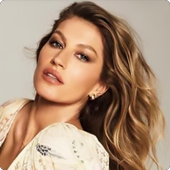 Curry is one of the current NBA MVP contenders
Brady is the NFL GOAT and recently retired
Bundchen is one of the most famous supermodels ever
Ohtani is the reigning 2021 AL MVP
These are massive faces in the crypto market, but my money is on Bundchen.
Super Bowl commercials like this are going to be geared to strike a nerve and convince you to get bold with your financial decisions, or they'll just try to be funny.
Bundchen playing the role of the wife that now has to be the breadwinner (even though she already was) now that her husband has retired, would make for a fun ad.
Don't be shocked if Brady still pops up, and you can always take a look at Curry or Ohtani, as both are stars that offer nice betting value.
Will Matt Damon Be in the Crypto.com Commercial?
There are a lot of ways to capitalize on cryptocurrency these days, and betting on Super Bowl 56 commercial prop bets is clearly one option for you.
One last Super Bowl commercial prop bet dealing with cryptocurrency asks you to decide if Matt Damon will show up in the next Crypto.com spot.
He's been the face of the company on the small screen before, after all.
Obviously retaining a massive name like Damon would make some sense. He's got a recognizable face and voice, and he drove a powerful ad the last time out.
However, Super Bowl ads are all about getting your attention, and pushing the same stuff out there probably won't cut it. The fact that Damon has been in one of their commercials before does make him appealing at +170, but I think they get different here.
The logic is sound, and the -250 odds aren't too crazy that you shouldn't consider this bet.
Whether Matt Damon shows up again or not, he's just one celebrity attached to crypto currencies. See what other celebrities have a hand in crypto below.
Which Media Company Will Be Shown First?
Super Bowl 56 could allow Facebook to get things back on track. Or maybe it will be the constantly scrutinized Jeff Bezos who will use Super Bowl Sunday to show everyone he and Amazon aren't so terrible.
Although, that's already highly debatable, with the news that Amazon is upping their price by $20.
Of course, Google could also step up and be the first media giant to have their voice heard during the 2022 Super Bowl.
Meta (the company that owns Facebook) is tentatively favored to be the first one onto the screen. I get the logic, as they need good PR more than anyone.
I'm fine with that bet, but who has more money than Google?
That, and their +240-price tag have me tempted to go that direction, instead.
What Will Be Said First in Michelob Ultra Commercial?
The nice thing about betting on Super Bowl 2022 commercials, is that even if you don't hit on these props, you should still see some funny ads.
One is sure to be Michelob Ultra's spot, which has already teased Peyton Manning diving into the world of The Big Lebowski.
Because it went that route, one Super Bowl 56 commercial prop asks if the ad will mention Dude or Jesus first.
If you're unfamiliar, these names refer to two characters in the cult classic The Big Lebowski. Both are on the table, while Jesus is a tad more relevant with John Turturro breathing new life into the character in The Jesus Rolls.
Still, Jeff Bridges made The Dude famous, so doing a Super Bowl ad in his world without mentioning him would almost be sacrilegious.
Who Will Be Seen First in Michelob Ultra Commercial?
Let's keep our top Super Bowl commercials props focused on the Michelob Ultra commercial.
Super Bowl ads created by beer companies are often the most fun, and the fact that it's meshing with The Big Lebowski's realm only adds to the allure.
Right now, of course, the only faces attached are NFL legend Peyton Manning and Steve Buscemi, who appears in a second Super Bowl ad teaser.
Steve Buscemi Goes Bowling for Michelob Ultra's Super Bowl Story https://t.co/CZGxzWPKeH

— Variety (@Variety) February 8, 2022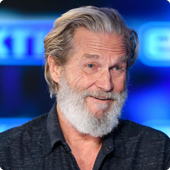 More big names could follow, which prompted the top Super Bowl 2022 sportsbooks to produce this prop.
Here, you can bet on another big star from The Big Lebowski showing up. John Goodman is currently the favorite, while Jeff Bridges returning as The Dude comes in with the worst odds.
Personally, I don't know how you do this Super Bowl 2022 commercial without mentioning Bridges, or having him appear. Honestly, I'd just bet on both happening.
The only catch? Maybe he's not shown first.
You'll have to do some mental gymnastics before coming to a conclusion here, but at least every option comes in at plus money.
Number of Athletes Featured in Super Bowl 56 Commercials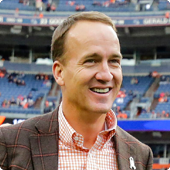 I've covered specific Super Bowl 2022 commercial props to this point, but you can also target broader props.
This one allows you to bet on the Over/Under of professional athletes features across all Super Bowl commercials this year.
Peyton Manning is already locked into one, athletes are expected to pop up in the crypto currency commercials, and it's a time of year that it would be silly for advertisers to ignore the reach of players in different sports.
Carvana and Caesars Sportsbook will have a spot this year, while there are other beer commercials that could feature athletes, as well.
My gut instantly says to hit the Over here.
The Under pays out more, but I don't mind the -200 odds, and there are going to be quite a few Super Bowl commercials run during a three-hour game.
Betting on Super Bowl 2022 Commercial Props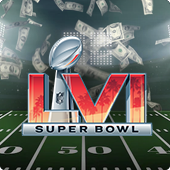 Hopefully, my top 2022 Super Bowl commercial prop bets give you a few ideas of what you can bet on during the game – as well as how to bet.
Need a little more help placing bets on the big game this year? Be sure to stop by our Super Bowl 56 betting guide.
Super Bowl 2022 commercial prop betting is fairly wide open, just as props tend to be in general. I think I've pointed you to some winning bets, but you should always trust your gut.
You also should look for yourself to see what other Super Bowl 56 commercial props are out there. To do that, as well as to shop for the best odds online, be sure to use the best sites for betting on Super Bowl 2022.
Interested in more Super Bowl 2022 betting content? Check out some crazy Super Bowl props, as well as key things to avoid when betting on the big game this year.