Best Sports Bets to Target Ahead of Christmas Day 2021

The month of December has arrived, and everyone is naturally counting the days until Christmas is here.
Everyone loves this time of year. It's all about family, vacation days, gifts, good food, and togetherness.
The only thing that makes Christmas better is raking in some cash with some awesome bets. Of course, the only problem is there aren't always great ways to bet and make money before the holidays.
That is, unless you have someone like me pointing out the top sports wagers to bet on before Christmas arrives. I have taken the time to highlight some of my personal favorites, which in my opinion have a good chance at converting and/or offer nice value.
Some are fantastic wagers to bet on and win from before Christmas, and some have odds that you simply need to attack now.
If you're down for some pre-Christmas betting, consider taking a gander at the following wagers at your favorite online sports betting sites.
Jordan Spieth to Win the 2021 Hero World Challenge (+1400)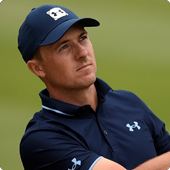 Tiger Woods won't be on hand for his trademark event, but all the other top golf stars will be in the Bahamas ready to compete to win the 2021 Hero World Challenge.
BetOnline prices Collin Morikawa and Rory McIlroy as co-favorites (+850), and there's no denying this is a star-studded and insanely competitive field.
However, the #1 ranked golfer in the Golfweek rankings (Spieth) comes in with the sixth best odds to win this thing. He finished 18th at the CJ Cup in October, showing he is set to pick up right where he left off last season.
That was a pretty good spot, too, seeing as Spieth had nine top-10 finishes and some impressive runs. He won the Valero Texas Open and was close in big events like The Open Championship (2nd), The Masters (3rd), and the AT&T Pebble Beach Pro-Am (3rd).
Spieth has finished worse than the top-48 just once since November of 2020. He also won this event in 2015, and owns the 72-hole record (262) at this very course (2014).
Betting on golf can admittedly be a bit of a crapshoot, but Spieth is as good of a bet as any. He's one of the most talented golfers in the game, he's in good form, he's won this event, he's thrived at this course, and he's a fantastic price.
Not sold on Spieth to win the 2021 Hero World Challenge? Consider other avenues to make money betting on golf with the golf betting strategy guide below.
Dustin Poirier to Beat Charles Oliveira (-172)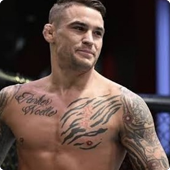 Another great sports bet to target before Christmas is Dustin Poirier getting the win in his bout with Charles Oliveira.
This is not a difficult UFC match to get excited for. Oliveira won his first title in emotional fashion in an entertaining clash with Michael Chandler, and he has a similar fight on his hands against the explosive Poirier.
Oliveira has a decent chance at defending his title, but for the same reasons he rose up and got the win in his title shot, Poirier will be looking to take full advantage of his own golden opportunity.
Poirier is on a mission. The vicious striker most recently KO'd Conor McGregor twice, and his only loss since 2016 came via submission against the legendary Khabib Numagomedov.
Oliveira survived an early onslaught from Chandler his last time out. I'm not so sure he'll do it again with Poirier looking so dead set on securing a belt of his own.
The moneyline isn't mouth-watering, but narrative can be huge when betting on the UFC. Whether you want to see Poirier reach the promised land or just want a winning bet, I think you can hammer this one in before Christmas rolls around.
Not a believer in Poirier? See where he stacks up in the UFC fighter rankings below.
Stephen Curry to Win NBA MVP (+100)
You can also bet on the NBA Christmas Day games, and you could win some money before the holiday even ends. However, there aren't any live odds for that slate as I write this, so I'll point you to one of the best NBA bets out there.
That's none other than Stephen Curry to win the 2021-22 NBA MVP.
Obviously, an injury could always derail Curry's amazing run, but he is statistically in front of everyone right now.
Curry's Season Averages
27.8 points per game
6.6 assists per game
5.7 rebounds per game
1.8 steals per game
5.4 threes made per game
41.2% from three
Curry isn't just lighting teams up, though. He's scorching The Association without much help, and he has the Warriors talking about a championship.
Golden State shares the best record in the NBA with the Suns at the moment, and with the return of Klay Thompson closing in, there is very real hope that they can get back to their title-winning ways.
You don't need to win the NBA Finals to win the NBA MVP, though.
Curry is wrecking on a nightly basis, and it's led to the Warriors being one of the most dominant teams in the league. His current odds tell you all you need to know, and barring something crazy, this is likely the best price you'll get from him the rest of the way.
Matt Corral to Go #1 in the 2022 NFL Draft (+300)
Betting on the 2022 NFL Draft may end up being a bit of a nightmare. Not only are there several teams in contention for the first overall pick, but there isn't a clear-cut prospect that has to be taken #1 overall.
Right now, BetOnline and the other NFL Draft betting sites have Oregon pass rusher Kayvon Thibodeaux as the odds-on favorite. If that holds true, it's quite likely you won't see a better price for him than his -110 odds.
However, if history tells us anything, the guy everyone projects to go #1 overall before the new year doesn't tend to stick.
This isn't the greatest quarterback class, either, but most of the teams jockeying for position to pick first overall, well, probably need one.
The leader right now is the Detroit Lions, and they undeniably need a new franchise passer.
Given the need, the upside someone like Matt Corral possesses could push the Ole Miss product to the top.
He isn't presently the top passer in the eyes of Mel Kiper Jr., of course.
Still, many would argue Corral's dual threat ability gives him an edge against the competition, while draft guru Matt Miller (among others), do have Corral listed as the best quarterback prospect.
Things change, but Corral has enjoyed an amazing season. At +300, he's a considerable value when looking at who could go first overall in the 2022 NFL Draft.
Should Corral's draft stock heat up, bettors may look back at this time and agree he was the bet that got away.
Matt LaFleur to Win NFL Coach of the Year (+900)
Bill Belichick is the current frontrunner to win this award at the top NFL betting sites. His +175 price is honestly solid, too, as he's led his Patriots back from the dead to within striking distance of the #1 seed in the AFC.
He's also done it with a rookie quarterback under center, so if New England finishes the season strong, I totally get the logic there.
But what Matt LaFleur has managed to do in his third NFL season is insane. Not only has he led the Green Bay Packers to within striking distance of the #1 seed in the NFC (9-3), but he's dealt with a myriad of obstacles.
First there was the off-season drama with Aaron Rodgers, then there was the difficult schedule, and throughout it all, he's found a way to survive a litany of would-be devastating injuries.
Packers current list of injuries:

Aaron Rodgers (playing through)
Kylin Hill
Aaron Jones
Allen Lazard
Malik Taylor
Robert Tonyan
David Bakhtiari
Elgton Jenkins
Josh Myers
Za'Darius Smith
Whitney Mercilus
Rashan Gary
Chauncey Rivers
Randy Ramsey
Jaire Alexander
Will Redmond

— Andy Herman (@AndyHermanNFL) November 21, 2021
Even star quarterback Aaron Rodgers missed a game due to COVID-19 and returned with a toe fracture.
Through all the madness, LaFleur's Packers have held onto first place in the NFC North and are one game away from the top seed after beating two NFC juggernauts in Arizona (9-2) and the Rams (7-4).
LaFleur and co. still need to finish strong, but his case for 2021 NFL Coach of the Year is just as good as Belichick's or anyone else's. After getting past over despite going 26-6 over his first two seasons, it's quite possible LeFleur at +900 shouldn't be ignored.
Winnipeg Blue Bombers to Win the Grey Cup (-110)
We are down to the nitty gritty in the CFL, but you can still bet on which team will win the 2021 Grey Cup.
Right now that looks to be the Blue Bombers, who have been the top threats for some time. If you want a more detailed breakdown of why they're worth your money, just take a look at this 2021 Grey Cup Odds breakdown.
Have a few things changed since early November?
Sure, but Winnipeg being atop the CFL isn't one of them.
The Blue Bombers are a stout 11-3 and have the best offense in the league. They've also been incredibly stingy defensively, and have yet to lose at home.
Winnipeg honestly feels like a lock to win the CFL title this year. The fact that bettors can get them at -110 still just feels silly.
Advice for Betting During the Holidays
Hopefully, I've pointed you to some fun bets you can place before Christmas Day rolls around.
A couple of them will literally get you winnings before Christmas (if they convert), and you can always go against my suggestion and cash that way, too.
Others are just coming in at awesome prices, and in terms of timing and value, betting on them before Christmas makes a lot of sense.
Regardless of the actual bet, I suggest you only go with the wagers you feel strongly about. There are endless directions to go in when it comes to betting on sports, but you should always look for value, bet on sites you trust, and target wagers in genres you are familiar with.
If you need more general sports betting advice, be sure to check out this guide to betting on sports.
September
Casino of the Month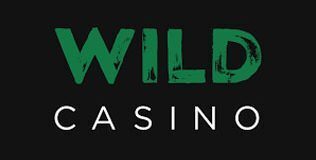 Welcome Bonus
250% up to $5,000